Countries With The Most Female Smokers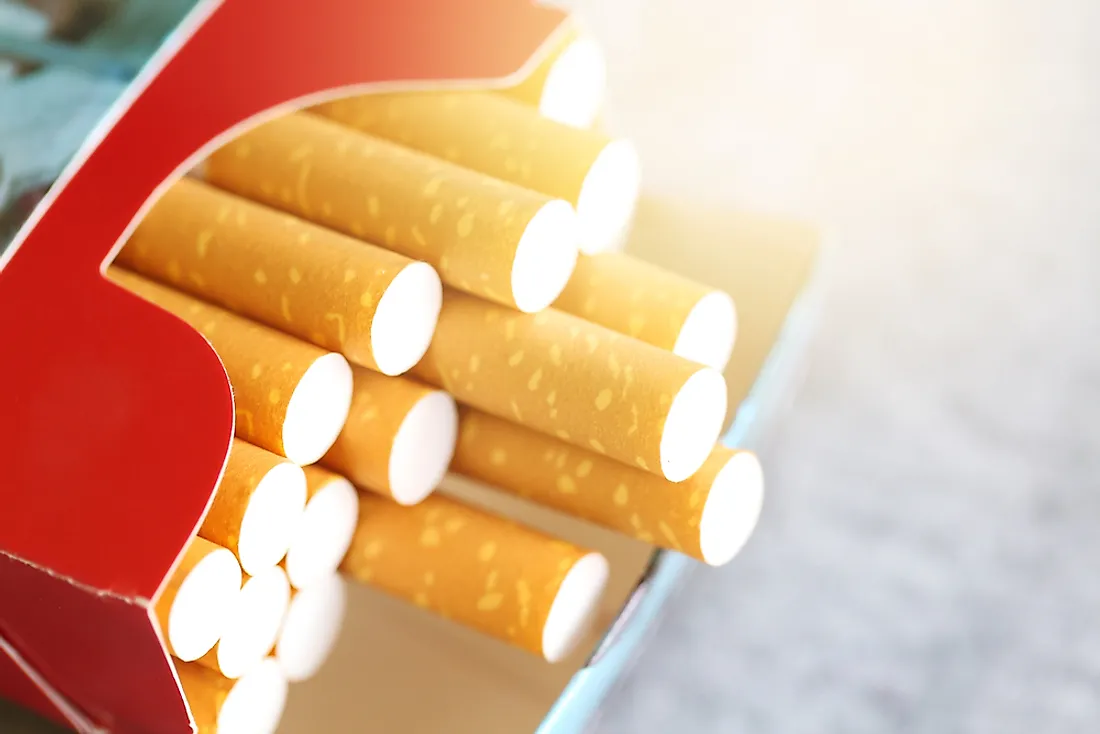 As the number of female smokers is steadily growing in many countries across the globe, it is affecting their health adversely. Smoking, in both men and women, damages the tissues of the lung diseases, triggers heart attacks and also induced the deadly disease of lung cancer. Other sorts of health problems are also associated with smoking such lowered bone density in women after menopause, cataracts, gum diseases resulting in the tooth loss, depression, irregular or painful periods, etc. Smoking is also linked to environmental issues like air pollution and water Pollution as cigarette butts loaded with carcinogens are often discarded near water bodies, etc. Montenegro has the highest number of female cigarette smokers in the world as per the World Bank. 
Top Ranked Countries with Female Smokers
Montenegro tops the list of countries with the highest prevalence of female smokers in the population (44%). Other countries with high rates of female smokers include Nauru, Serbia, Kiribati, Greece, Croatia, and Chile. 
The reasons for the high smoking rate in Montenegro are complicated. Smoking is allowed in many public places in Montenegro including public transport and restaurants. A large percentage of people who smoke in Montenegro are young people under the age of 25. 
The small Pacific nation of Nauru has the highest rate of female smokers in the world. In many countries in the region, smoking is considered to be a significant public health problem. One of the reasons is a lack of environmental and health laws. 
Smoking is also very popular among women in Serbia, where 37.70% of women smoke cigarettes. In Serbia, smoking is off-limits in certain areas, such as hospitals and education facilities. However, in many public places such as bars and restaurants, smoking is permitted. 
The Effects of Smoking
The death toll across the globe is increasing day-by-day due to smoking, and the government of every country is trying their best to make their countries tobacco-free. The measures adopted to curb smoking are to stop advertisements related to the promotion of tobacco, increasing tobacco taxation, ban on smoking in workplaces or public areas, organizing health campaigns, etc.
Countries With The Most Female Smokers
| Rank | Country | Female Smokers (% of Population) |
| --- | --- | --- |
| 1 | Montenegro | 44.00 |
| 2 | Nauru | 43.00 |
| 3 | Serbia | 37.70 |
| 4 | Kiribati | 35.90 |
| 5 | Greece | 35.30 |
| 6 | Croatia | 34.30 |
| 7 | Chile | 34.20 |
| 8 | Czechia | 30.50 |
| 9 | Bosnia and Herzegovina | 30.20 |
| 10 | France | 30.10 |