World Facts
Cities With The Most Billionaires In The World
New York, Hong Kong, Moscow, Beijing, and London, considered "cities of dream" for many, host the majority of the world's billionaires.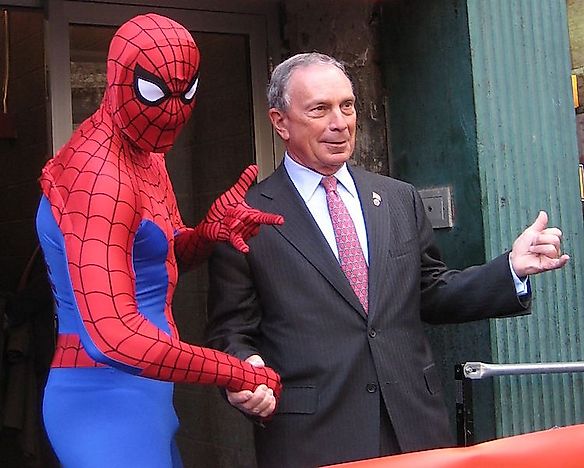 The world is dominated by the wealthy and famous people who have made a name for themselves because of the wealth they have accumulated, and they are billionaires. A billionaire is a person whose net worth is at least one billion units of a given currency. The major currencies like dollars, euro, or sterling pounds are the standard measure for ranking billionaires around the world. As of 2015, there were 1,826 billionaires worldwide spread across 66 countries with a total net worth of US$7.05 trillion, more than the GDP of 152 countries. There are only 197 female billionaires, seven black billionaires, and 10 LGBT billionaires out of 1826. Some of the countries with the highest number of billionaires include USA (536), China (213), India (90), and Russia (88). There are 46 billionaires under the age of 40 and the average age for American billionaire is 66 years.
New York
New York remains the city with the highest number of billionaires in the world. A total of 79 billionaires calls New York, the Big Apple home with a combined wealth of $364.6 billion. New York is home to two of the top ten richest men on earth; industrialist David Koch who is worth $39.6 billion and media personality and New York's former mayor Michael Bloomberg who is worth $40 billion. Most of New York's billionaires made their fortunes in finance and media others like 2016 Republican presidential candidate Donald Trump, Stephen Ross, David Walentas, Leonard Stern, Jerry Speyer, and Jeff Sutton built or inherited real estate empires.
Hong Kong
Top ten Hong Kong billionaires have a net worth that is equal to 35% of the city's economy. The city has 68 billionaires with a net worth of $261.3 billion. Some of the billionaires in Hong Kong include Sir Li Ka-Shing who has a net worth of $33.3 billion made from his holdings company. Lee Shau-kee, a land developer with a net worth of $24.8 billion, Raymond, Thomas, and Walter Kwok whose net worth from properties is $15.9 billion are also some of the notable billionaires. Other Billionaires in Hong Kong include Cheng Yu-tun whose net worth is $14.4 from New World Development and Lui Che-woo who owns a galaxy entertainment and whose net worth is $13.5 billion.
Moscow
Moscow has a total of 60 billionaires with a combined net worth of $217.6 billion. Some of the Moscow's billionaires include Vladimir Potanin who is worth $15.4 billion, Mikhail Fridman $14.6, Alisher Usmanov $14.4 and Viktor Vekselberg $14.2 billion. Moscow billionaires have made their fortunes in gold, finance, oil, holding companies, and media.
City Of Dreams
Other cities around the world with a sizeable number of billionaires include Beijing, London, Mumbai, Shanghai, Soul, Shenzhen, and San Francisco. Most these cities are the city of dreams for all seeking opportunity to invest or employment and have a share of the wealth. These cities are major financial centers because of their business environment, human capital, financial sector development, infrastructure, and a reputation of other factors that act as a magnet attracting people from all over the world. All the key companies are home to these cities like the major banks, Investment Advisors, Insurance companies, and manufacturing giants.

Cities Of Glamor And Glitter: Cities With The Most Billionaires In The World
| Rank | City | Number Of Billionaires | Combined Net Worth |
| --- | --- | --- | --- |
| 1 | New York | 79 | $364.6 billion |
| 2 | Hong Kong | 68 | $261.3 billion |
| 3 | Moscow | 60 | $217.6 billion |
| 4 | Beijing | 51 | $149.9 billion |
| 5 | London | 48 | $187.7 billion |
| 6 | Mumbai | 32 | $115.1 billion |
| 7 | Shanghai | 31 | $66.1 billion |
| 8 | Seoul | 30 | $73.9 billion |
| 9 | Shenzhen | 30 | $78 billion |
| 10 | San Francisco | 28 | $74.5 billion |