Countries With The Most Female Olympic Gymnastic Gold Medals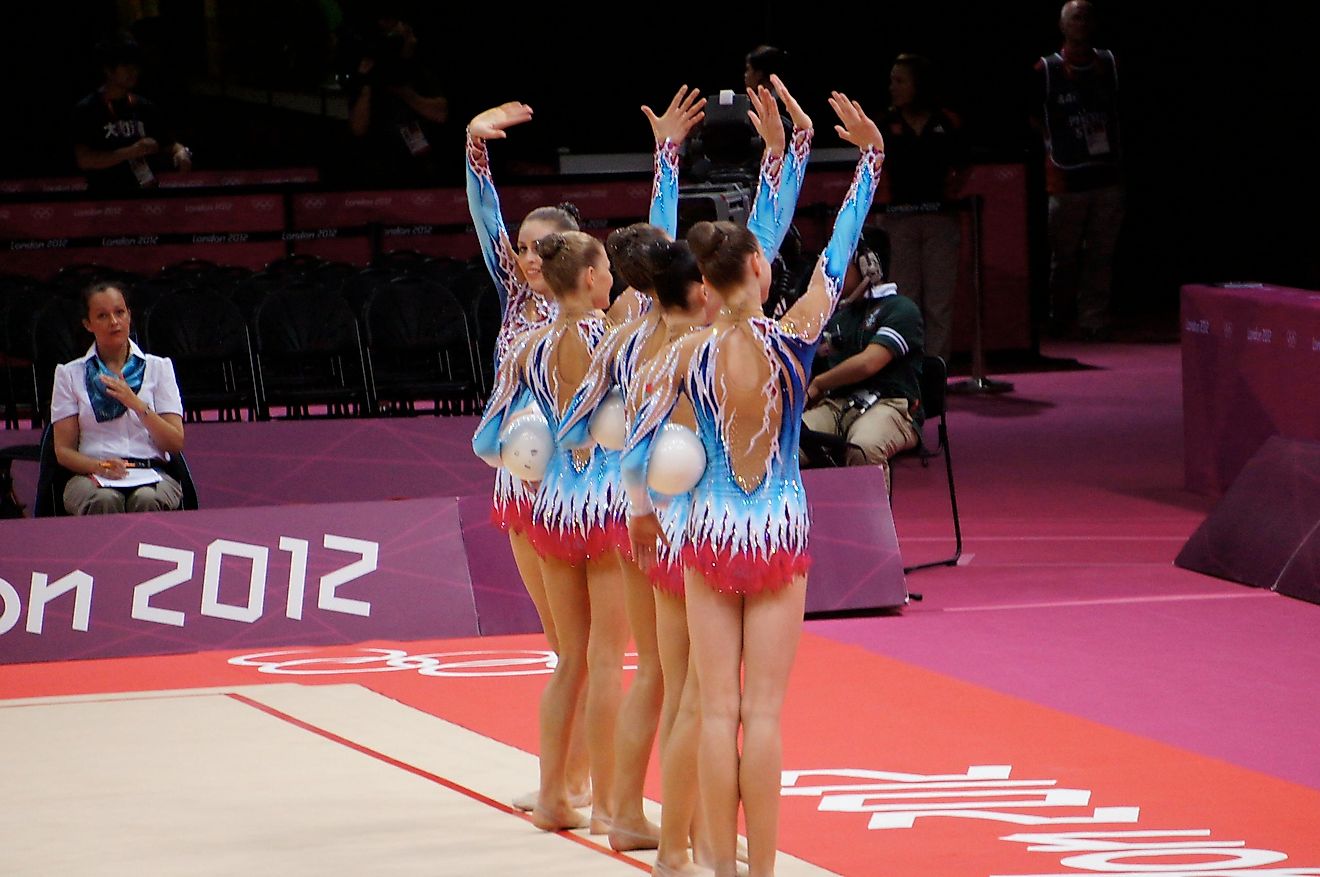 Women were allowed to participate in gymnastics sport since the year 1928 in the Olympic Games. The format of individual women all-around was added in the 1952 Summer Olympics in the Finland. Even with the changes made in the Code of Points, the teenage girls were taken in this game, and the age limit was reduced.
The Top Performers
Russia
Russian women dominated the field of gymnastics in Olympics for many years in the Women Artistic Gymnastics (WAG) category. From the year 1952 to the year 1992, the Russian women squad won every single title in World Championships and the Summer Olympics. Larisa Latynina is one of the great Soviet gymnasts who won the First Olympic all-around medal at the age of 22 and in the year 1958 when she was 26 years old, she became the World Champion. Her name was entered into the International Gymnastics Hall of Fame in the year 1998. Another notable gymnast Svetlana Khorkina won seven Olympic medals in 1996, 2000 and 2004 Summer Olympic Games.
Romania
Romania achieved success in the 1976 Summer Olympics with the help of tremendous performance shown by the gymnast Nadia Comaneci. The centralized training system used by Romania is considered being the dominant force in individual and team events in WAG. Their women team has also won Olympic Medals from the year 1976 to 2012, which also included three victories in the year 1984, 2000 and 2004. Until now, 74 female gymnasts have represented the country so far namely Nadia Comaneci, who won the gold medal in 1976 in the individual all-around, uneven bars and the balance beam. In the year 1984, the gymnast Ecaterina Szabo won the gold medal in the team all-around, floor exercise, vault, and the balance beam.
United States
The United States takes the third spot in WAG as the game was spread across the nation with a contribution of the clubs, high schools, and colleges. With the breakup of USSR, the American women team emerged successful by winning the 1996 Olympic Game event. The American women have also captured the place in the WAG events, and some of the notable gymnasts are Mary Lou Retton, who was the first American woman to win five medals in 1984 Olympics besides the domination of European Gymnasts. Shannon Miller also won seven Olympic Medals at 1992 and 1996 Olympics.
The Achievers
Most of the countries are joining the league in the events of Women Artistic Gymnastic in the Olympics like Ukraine, Czechoslovakia, Japan, China, etc. However, these women join the squad in their early 20's and usually retire as soon they cross the age of mid-twenties since their body loses flexibility. This fact hampers their progress. However, though their career as a gymnast is also short-lived, their contribution to the sport is exceptional.
Countries With The Most Female Olympic Gymnastic Gold Medals
| Rank | Country | Female Artistic Gymnastics Olympic Gold Medals |
| --- | --- | --- |
| 1 | USSR and Russia | 37 |
| 2 | Romania | 22 |
| 3 | United States | 10 |
| 4 | Czechoslovakia | 9 |
| 5 | Hungary | 7 |
| 6 | East, West, and Unified Germany | 4 |
| 7 | China | 3 |
| 8 | Ukraine | 2 |
| 9 | Sweden, France, and Netherlands | 1 each |
| 10 | Italy, Bulgaria, Japan, Poland, and Spain | 0 (have won either Silver or Bronze Medals) |