Countries With The Highest Interest Rates On New Foreign Loans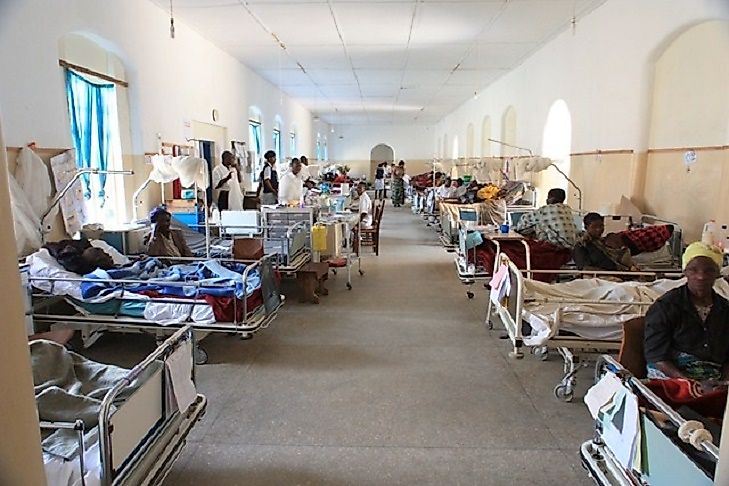 Currently, many countries in the developing world often see interest rates in excess of 5% on their new external debt. New foreign loans of countries are external debts but are debts drawn during the year. The interest rates of these new foreign loans is comprised of only new public and publicly secured loans for that particular year. Foreign loans are a combination of the sum of a country's foreign debt after having been incremented by its domestic debts to yield a total. The debtors are mainly corporate entities, private citizens, and the country's government itself. Creditors include the International Monetary Fund (IMF), World Bank, private commercial banks, and governments.
Zambia
Zambia heads the list of those having to repay the highest average interest rates on its new foreign loans with its 7.3% average interest rate on the same. During the 1990s, the IMF and the World Bank made possible for a lower interest rate on Zambia's foreign loans but which later resulted in social unrest and large unsustainable cuts on its healthcare and education. Some debtors agreed on debt write-offs with the largest being $40 billion USD in 2005. The year 2014 brought an improvement in its economy with a 6% increase in its GDP.
El Salvador
El Salvador repays its new foreign loans at a high interest rate of 6.9% on average. Due to its unsustainable external debts, El Salvador issued around $800 million USD of sovereign bonds (Euro Bonds) in the international market in 2014. Yet, this move did little to alleviate its economic woes stemming from its inconsistent political situation to its huge external debt. The year 2016 increased the country's growth of debt versus its low economic growth coupled with a high fiscal deficit. Moody's also downgraded debt ratings to B1 from Ba3.
Ghana
Ghana has a 6.3% average interest rate levied on the repayment of its new foreign loans. The country has been incurring a high external debt since 2012 to 2015 causing an increase in its debt to GDP ratio. The problem is its foreign loans' interest rates are now higher than its capital expenditure caused by its double-digit deficits for three succeeding years. The 2015 Fitch Ratings listed Ghana as having the highest average interest rate among all the sub-Saharan countries which resulted from loans made from high interest rates foreign and domestic loans.
Lebanon
Lebanon officially repays its new foreign loans at an average interest rate of 6.2%. The Lebanese government has taken up new measures to alleviate economic stagnation due to its high external debts. It has to compete with neighboring countries that have upgraded their financial markets with high technology. Its high-end investors can not sustain its markets which lack long term financial investments. It has also been unable to control its debt borrowings which has high interest rates adding to its economic woes.
Paraguay
Paraguay has been repaying its new foreign loans at an average interest rate of 5.7% in recent years. In 1992, the Paraguay government made some adjustments to its foreign reserves to decrease its external debts to its international creditors. The year 2003 brought several fiscal reforms that encompassed the retirement, pension funds, tax system, tariff code, and the administration of the Ministry of Finance. The United Nations Development Program (UNDP) worked with the Ministry of Finance to monitor the social spending in 2003, 2004, and 2005. Achievements include fiscal balance, timely debt repayments, and economic recovery.
Other Countries Receiving High Interest on Foreign Loans
Among the other countries with some of the highest average interest rates on their new foreign loans are Jamaica at 5.2%, followed by the Ivory Coast at 5.0%, Belarus at 4.8%, Pakistan at 4.3%, and Cape Verde at 4.2%. The average interest rate of these new public and publicly guaranteed loans is obtained after it has been weighted by the total amount of the country's loan.
Countries With The Highest Interest Rates On New Foreign Loans
| Rank | Country | Average Interest On New External Debt |
| --- | --- | --- |
| 1 | Zambia | 7.3% |
| 2 | El Salvador | 6.9% |
| 3 | Ghana | 6.3% |
| 4 | Lebanon | 6.2% |
| 5 | Paraguay | 5.7% |
| 6 | Jamaica | 5.2% |
| 7 | Ivory Coast | 5.0% |
| 8 | Belarus | 4.8% |
| 9 | Pakistan | 4.3% |
| 10 | Cape Verde | 4.2% |