World Facts
Countries With Teacher Shortages
According to UNESCO, these are the countries that are most in need of teachers.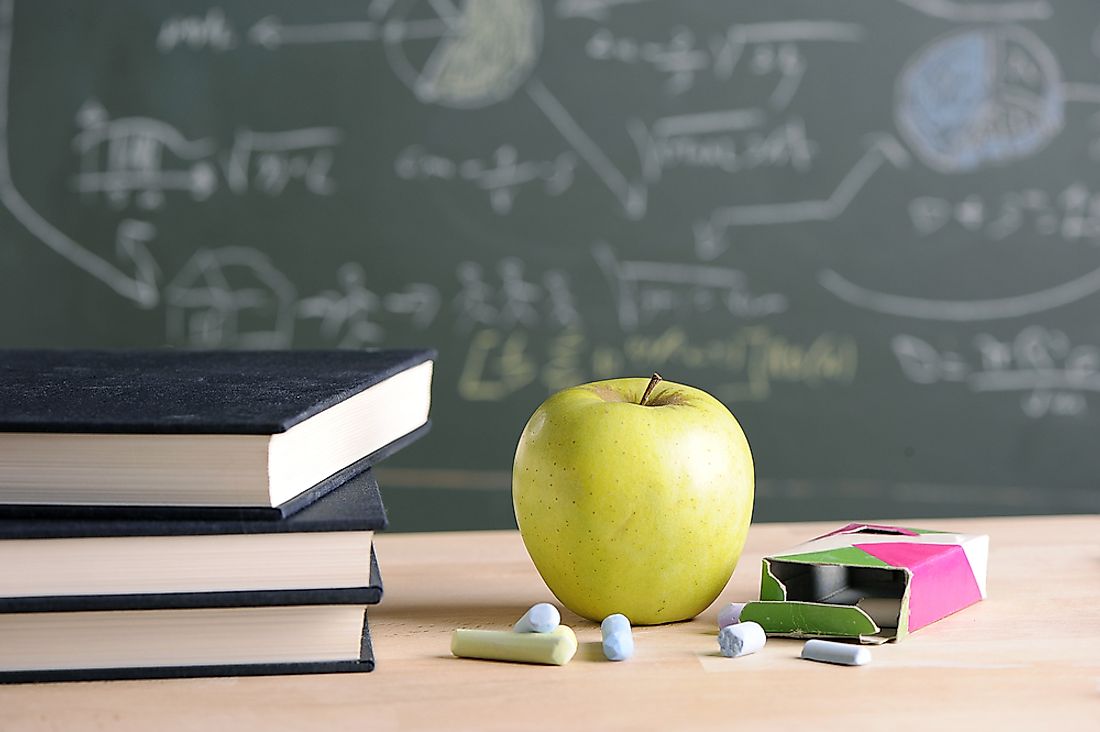 In a social setting, education is the cornerstone of knowledge which is a significant success factor. However, the decline in the number of teachers can mean worrying things for the future of education. Some of the most affected countries due to teacher shortage are discussed below
Countries with teacher shortages
Tanzania is located in East Africa; it is bordered by Kenya, Rwanda, Burundi, DRC, and Uganda. Tanzania has an approximate population of 60 million people, making it the second most populous country in East Africa after Ethiopia. More than 44% of Tanzania's population is below 15 years of age. With this data, it is clear that the number of pupils is significantly high. The teacher-pupil ratio standards at 218.78, this has led to a decline in education standards in this country as there are not enough teachers to reach to every student. A report produced by the government of Tanzania indicates that primary school teachers in some parts of the country can attend to more than 180 pupils in one classroom.
The Solomon Islands is a sovereign state located in the Pacific Ocean; the state is made up of six major islands and more than 900 smaller islands. The country is still underdeveloped; however, the future seems bright for this relatively small country as the United Nations announced that the Solomon Islands is one of the four nations expected to graduate from the ranks of the poorest and most vulnerable states. However, the country is faced with yet another threat; the number of teachers is declining. The country has a literacy rate of only 17%. Despite the country's efforts to increase primary school enrollment, only 22% of those enrolled pupils learn how to read and write; this has been majorly contributed due to the decline of teachers in the country. The current teacher-pupil ratio is 101.03.
Sierra Leone is faced with numerous challenges; however, the issue of lack of enough teachers is threatening the country's education. The rural areas are most affected as thousands of schools got destroyed due to civil wars that took place in the country. Majority of the teachers fled away which has affected these regions as they face a lack of trained teachers. The high number of pupils has forced teaching to be done in shifts in a majority is schools as students cannot fit in one classroom. The teacher-pupil ratio is around 66.65 making it the third most affected country.
With a teacher to pupil ratio of 61.27, the situation is worrying for Cape Verde. With the number of pupils surpassing that of teachers, the quality of education is significantly compromised. The teaching profession is not lucrative to most youths due to the low salaries and poor working conditions in this country.
Uganda has a teacher-pupil ratio of 55.09 making it the fifth most affected country. The majority of secondary schools suffer from a lack of qualified teachers; this has led to a decline in education standards in this country. In 2018, the Ministry of Education and Sports requested the government to allocate a budget to recruit 22,000 teachers to improve the quality of education.
Why is There a Teacher Shortage?
In many countries, the lack of accessible education means that many students to not ever have an opportunity to train to be teachers. Furthermore, wages are very low in many countries for educational staff, especially when compared to other avenues, which means that many prospective eduacators cannot afford to take up the profession.
Countries With Teacher Shortages
| Rank | Country | Teacher: Pupil Ratio (1:) |
| --- | --- | --- |
| 1 | Tanzania | 218.78 |
| 2 | Solomon Islands | 101.03 |
| 3 | Sierra Leone | 66.65 |
| 4 | Cabo Verde | 61.27 |
| 5 | Uganda | 55.09 |
| 6 | Gambia | 50.33 |
| 7 | Comoros | 50.33 |
| 8 | Laos | 43.17 |
| 9 | Rwanda | 37.97 |
| 10 | Namibia | 37.61 |
This page was last updated on September 20, 2019.
Citations
Your MLA Citation
Your APA Citation
Your Chicago Citation
Your Harvard Citation
Remember to italicize the title of this article in your Harvard citation.