As a result of the Digital Revolution that has happened around the world, smartphone usage has skyrocketed in the past few decades, with 60% of the world's population (4.57 billion people) using the internet in 2020. Of those people, 92% are using some type of mobile device to go online, and this shows no signs of slowing down in the future.
Smartphone Usage Per Capita
Mobile phone usage has been tied to an understanding how quickly the economy of a country is growing. Some developing economies experiencing the most growth had an incredible ratio of smartphones to smartphone users in 2018. China (Macao SAR) had an average of 3.45 smartphones per person in 2018, while China (Hong Kong SAR) had an average of 2.7 smartphones per person in the same year. The United Arab Emirates saw an average of 2.09 smartphones per person in 2018.
Smartphone penetration rates have also been used to demonstrate upward economic growth, with a rate of greater than 70% usually demonstrating that an economy has become advanced, while a rate of less than 70% usually demonstrates that an economy is emerging or just beginning to develop. The following are some of the world's countries with the lowest number of smartphones per capita as per World Bank data.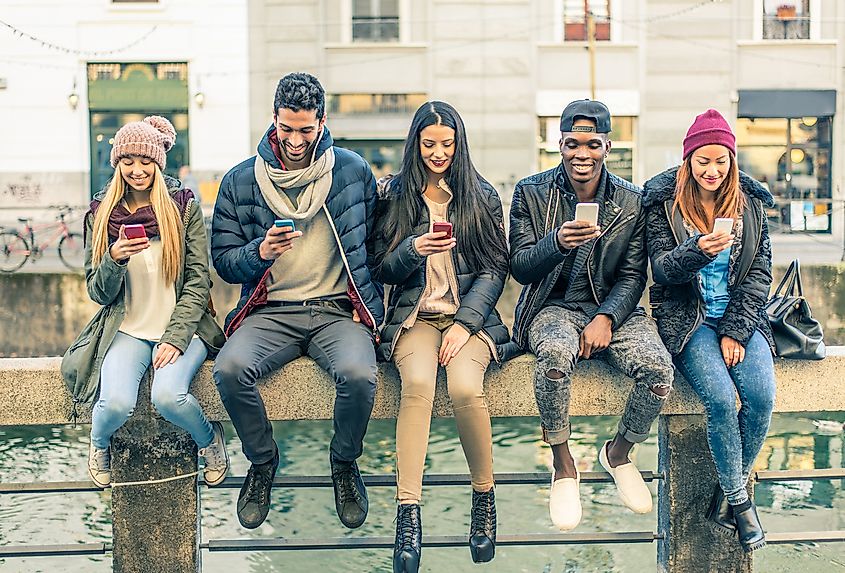 1. American Samoa
This unincorporated territory of the United States is located in the south-central Pacific Ocean, and 93% of the population is ethnically Samoan. Considering its geographical isolation, it is no wonder that the internet and cell phone plans in American Samoa are incredibly expensive for the average person. This is why in 2004, only 4% of Samoans had a mobile cellular subscription, however, this number is set to increase.
2. Korean Democratic People's Republic (North Korea)
This nation next to Russia, China, and South Korea, and under a government considered by many to be strict and authoritarian is very isolated from the rest of the world when it comes to smartphone usage. Citizens have access to state-mandated radio and television broadcasting, but few people possess smartphones and internet usage is virtually non-existent. While the number of smartphones in the country has increased substantially, in 2017 only 15% of North Koreans possessed a smartphone. It is also likely that very few possessed access to the World Wide Web.
3. Eritrea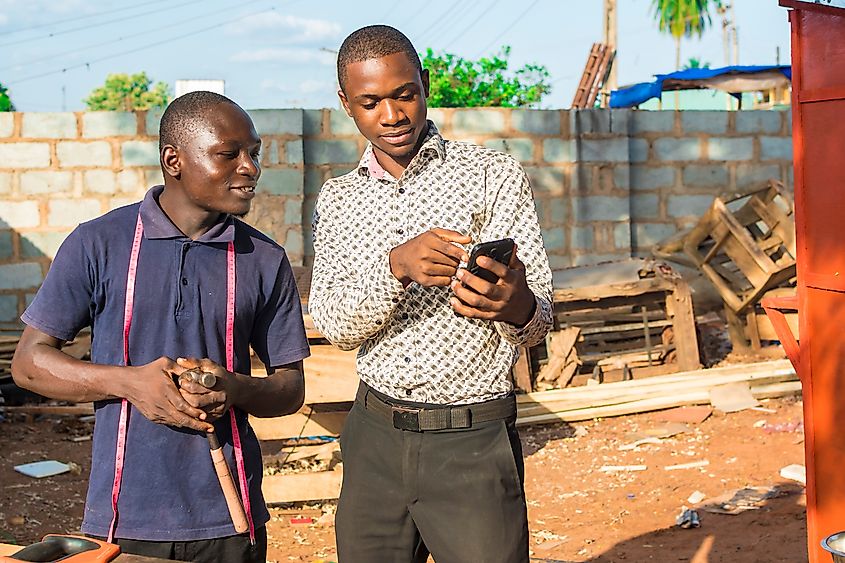 This country is located on the coast of the Red Sea and bordered by Sudan and Ethiopia. On May 24th, 1993, Eritrea was liberated from Ethiopian rule. While the country managed to create a collective national identity in the years leading up to independence, following this international trade was stunted by factors like ethnic and religious differences, the effects of conflict, extreme drought, and a general lack of state-sponsored supports. Due to these factors, in 2017 only 20% of Eritreans had smartphones, but that number is steadily growing.
4. Micronesia
There are more than 600 tiny islands that make up the whole of Micronesia, and the people that live there can be divided into four main cultural and language groups. Most of the Micronesian economy is mostly made up of farming and fishing, and the majority of people live outside of urban centers, so it is no wonder that in 2017 only 21% of people in Micronesia had access to a smartphone.
5. Central African Republic
This country in the heart of Africa is home to a population of mostly Aka (Pygmy) peoples, and due to mismanagement of finances and government corruption, its economy has been incredibly strained. For this reason in 2018 only 27% of Central Africans possessed smartphones.