A digital nomad is a remote worker who is location-independent. They usually travel to different countries and work in coffee shops or co-working spaces. In 2018, it was estimated that 4.8 million people described themselves as digital nomads and around 17 million stated they aspire to become a digital nomad at some point in their career.
But what is causing this desire to live a nomadic lifestyle? More and more people are rejecting the 9-5 lifestyle and with the rise of technology, it has never been easier to work remotely. When the nomads choose a location, there are a couple of important factors they consider: internet speed, cost of living, workspaces, and liveability. Here are 10 of the best cities to live in as a digital nomad:
10. Chiang Mai, Thailand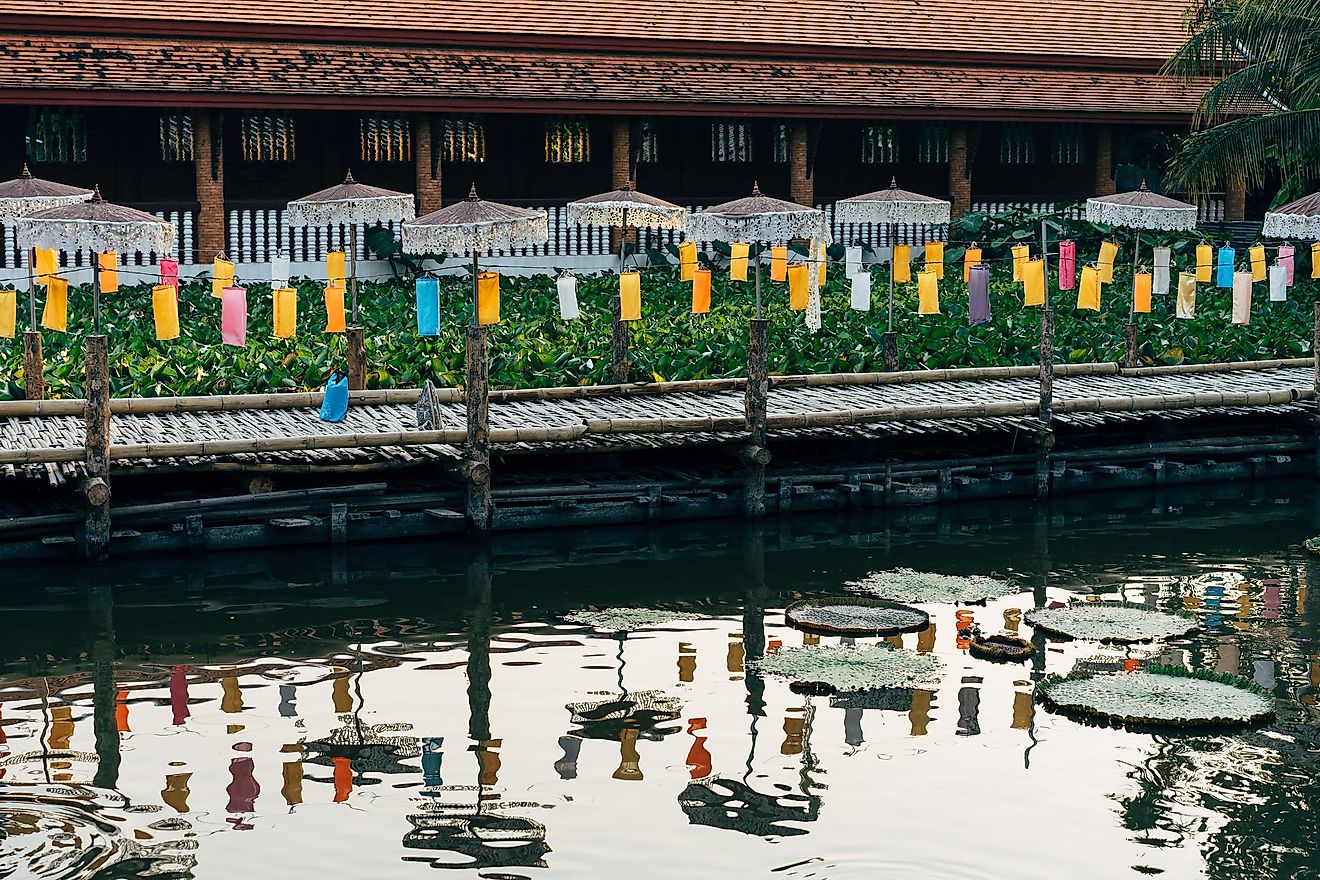 Chiang Mai is one of the original digital nomad destinations and is still a favorite place to live and work among freelancers. Located in Northern Thailand, Chaing Mai benefits from a jungle landscape and a slighter cooler, more comfortable climate in comparison to Bangkok – another popular nomad destination. The cost of living in Chiang Mai is very affordable and there is a fast internet connection in co-working spaces and cafes. The Nimman area is the most popular district to live and work in as there are a number of restaurants, street food stalls, a variety of accommodation types, as well as two shopping malls.
9. Tbilisi, Georgia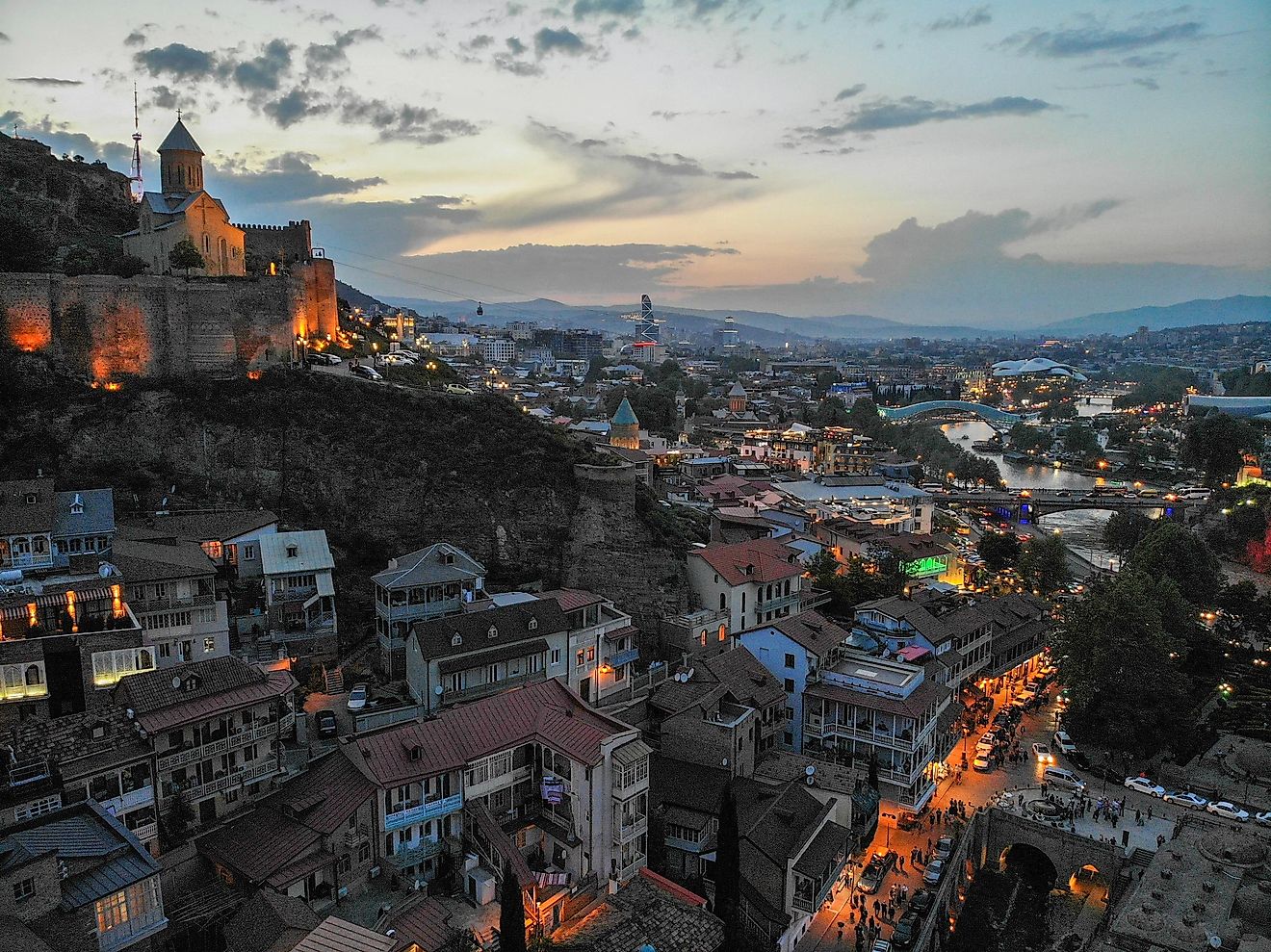 Another digital nomad hot spot is Tbilisi. In 2015, Georgia introduced a law that allows citizens from a number of countries across the world to stay in the country for a year without a visa. This is perfect for those who want to stay in one place for a while, especially as the cost of living is pretty low and internet connectivity is good. A year-long stay provides plenty of time for traveling opportunities throughout Georgia as well as vacations to nearby countries. Tbilisi is a bustling capital city that has everything a digital nomad could need and the locals are extremely friendly and hospitable.
8. Canggu, Bali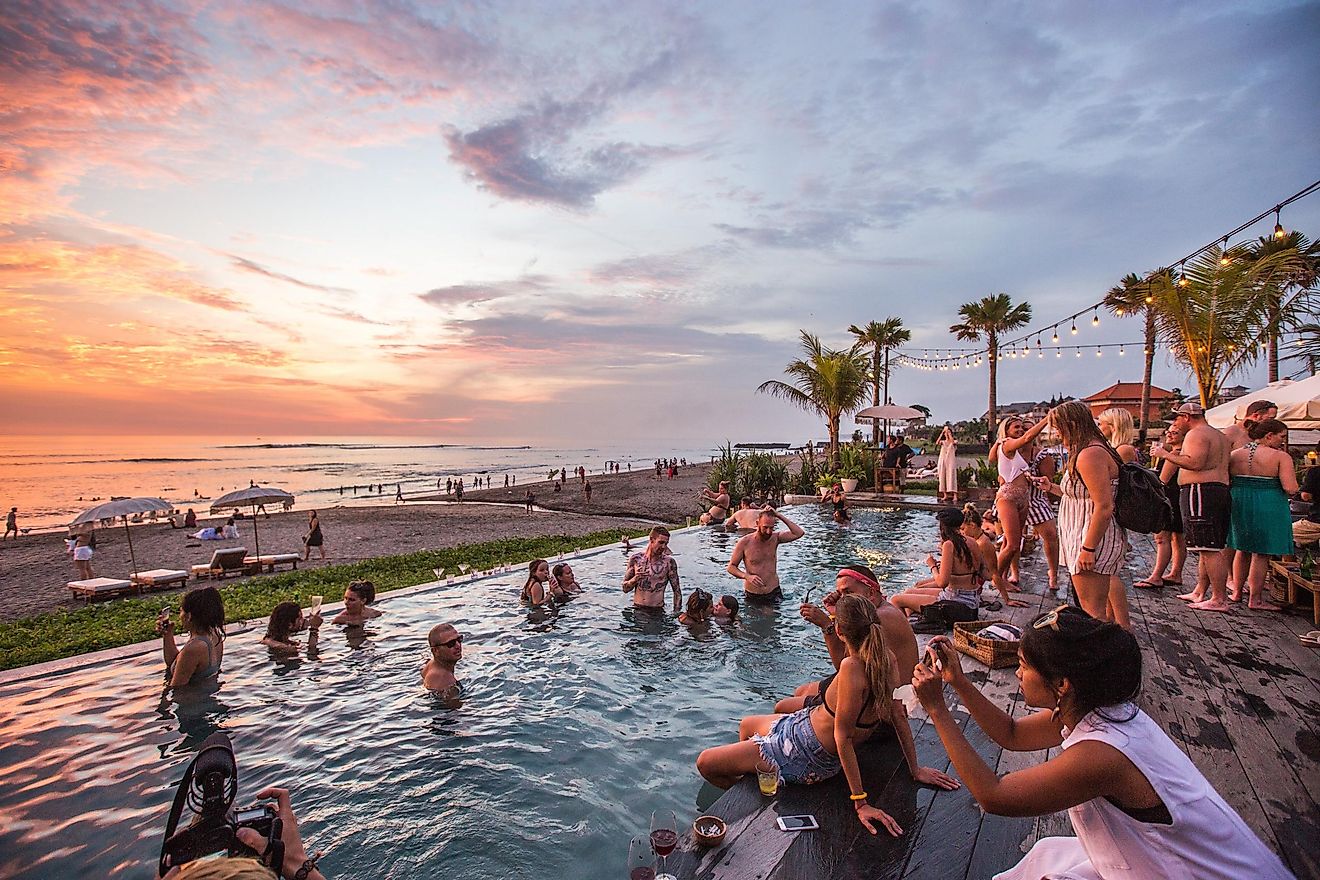 Canggu is paradise thanks to its sublime weather, postcard-perfect backdrops and relaxed way of life. Fast internet in a number of co-working spaces combined with a low cost of living means digital nomads enjoy spending extended periods of time here. Locals are extremely friendly towards foreigners and there is a low crime rate across the area. There is an emphasis on a healthy lifestyle and activities like surfing and yoga are easy to come by and a working day if often finished with some relaxation on stunning beaches. Canggu has a great nomad community which is ideal for making friends and networking.  
7. Ho Chi Min City, Vietnam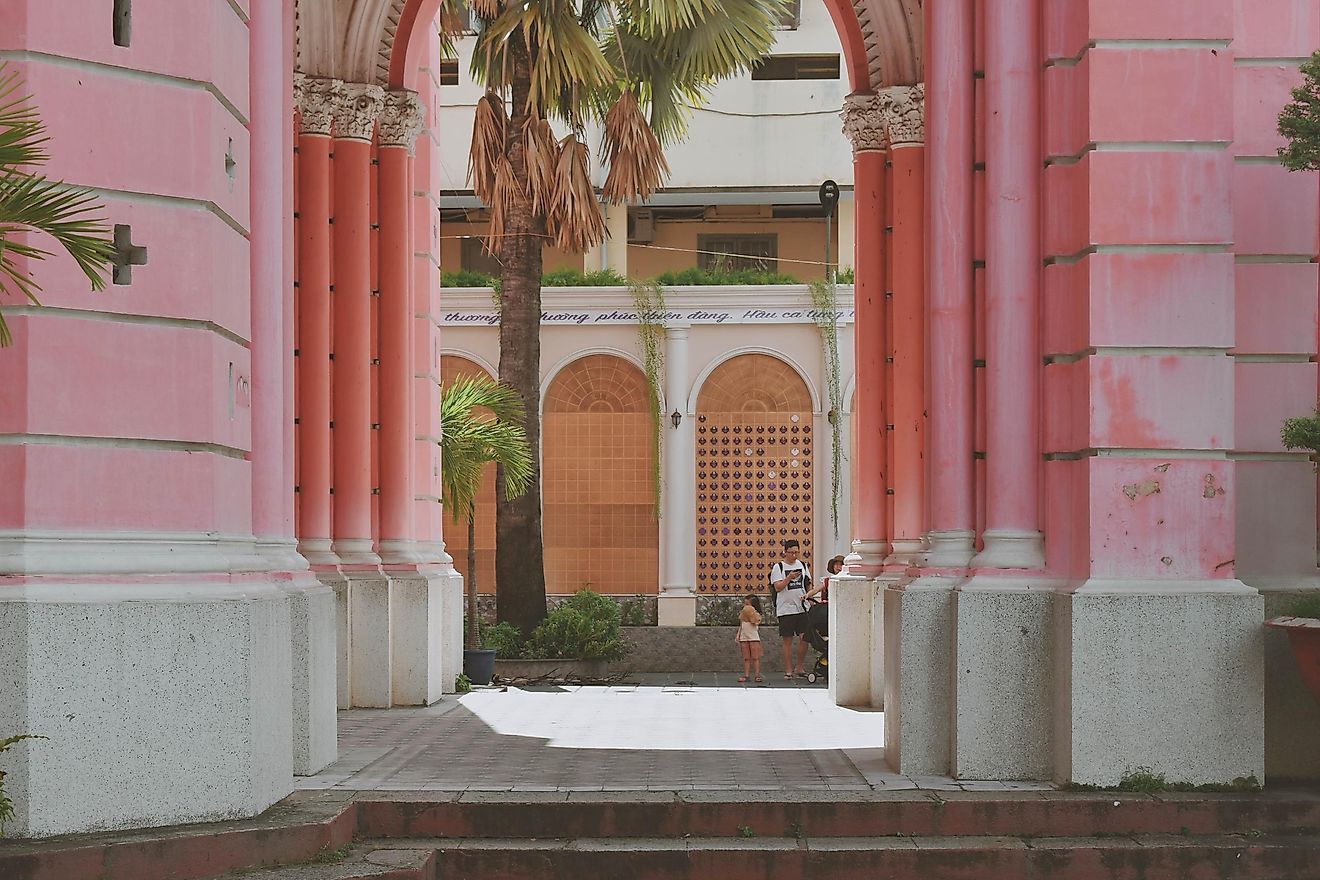 Ho Chi Min City offers the hustle and bustle of a buzzing metropolis without the extortionate price tag that comes with most capital cities. This bright and lively city offers fast internet in many cafes and there are plenty of co-working spaces with a welcoming digital nomad community. For those who want a break from city life, Mui Ne is a tranquil coastal fishing town that is only a couple of hours' drive away.
6. Barcelona, Spain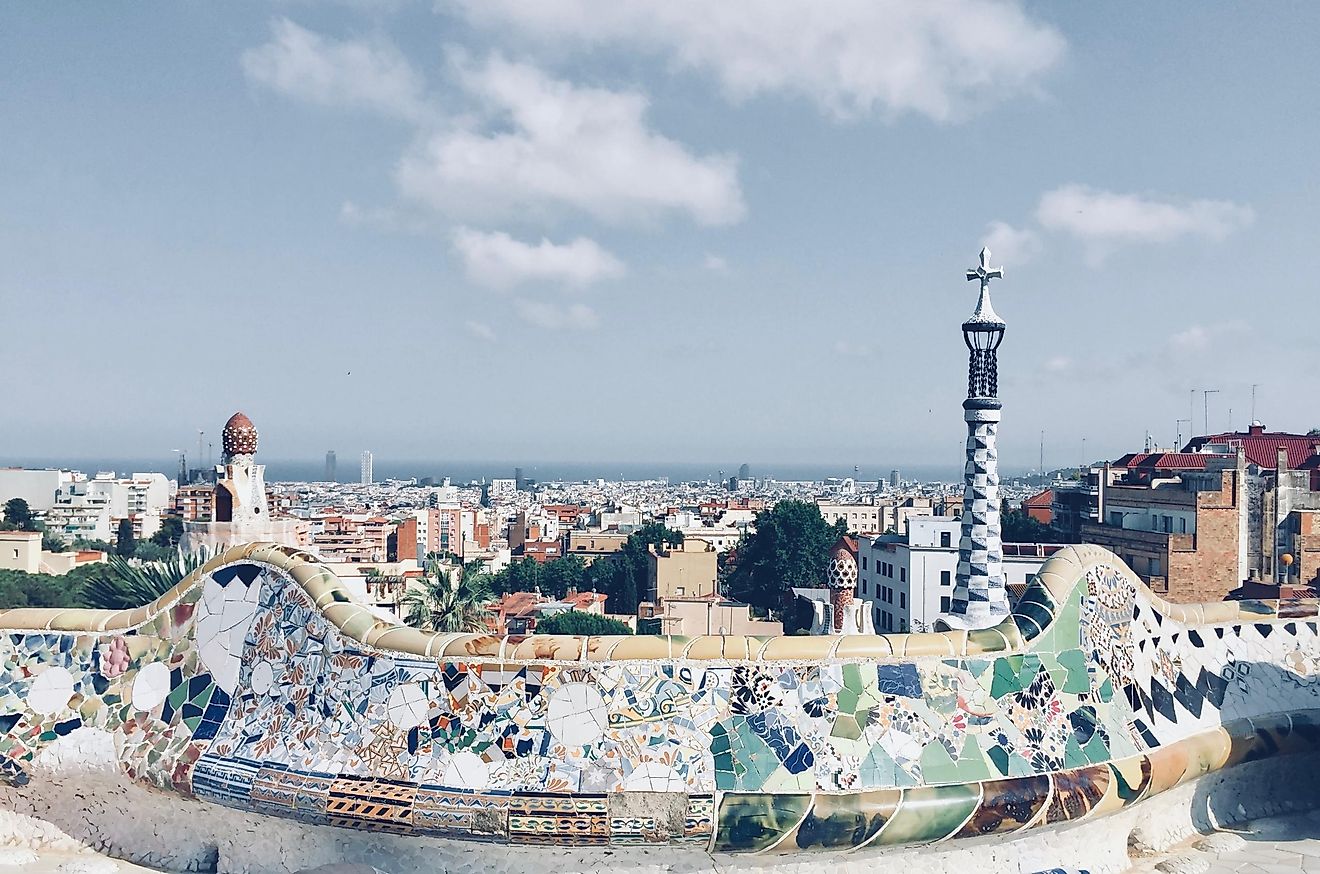 Boasting sunshine that lasts the majority of the year and an enviable Mediterranean coastline, it is easy to see why Barcelona is a favorite among digital nomads. The city is awash with history and culture so residents are spoilt for choice when it comes to finding things to do. There are great transport links across the city and the cost of living is very reasonable. There is a large digital nomad community so you will feel right at home and the city even has its own Silicon Valley where you will find great networking opportunities. English is widely spoken throughout Barcelona and the locals are friendly and welcoming.
5. Taipei, Taiwan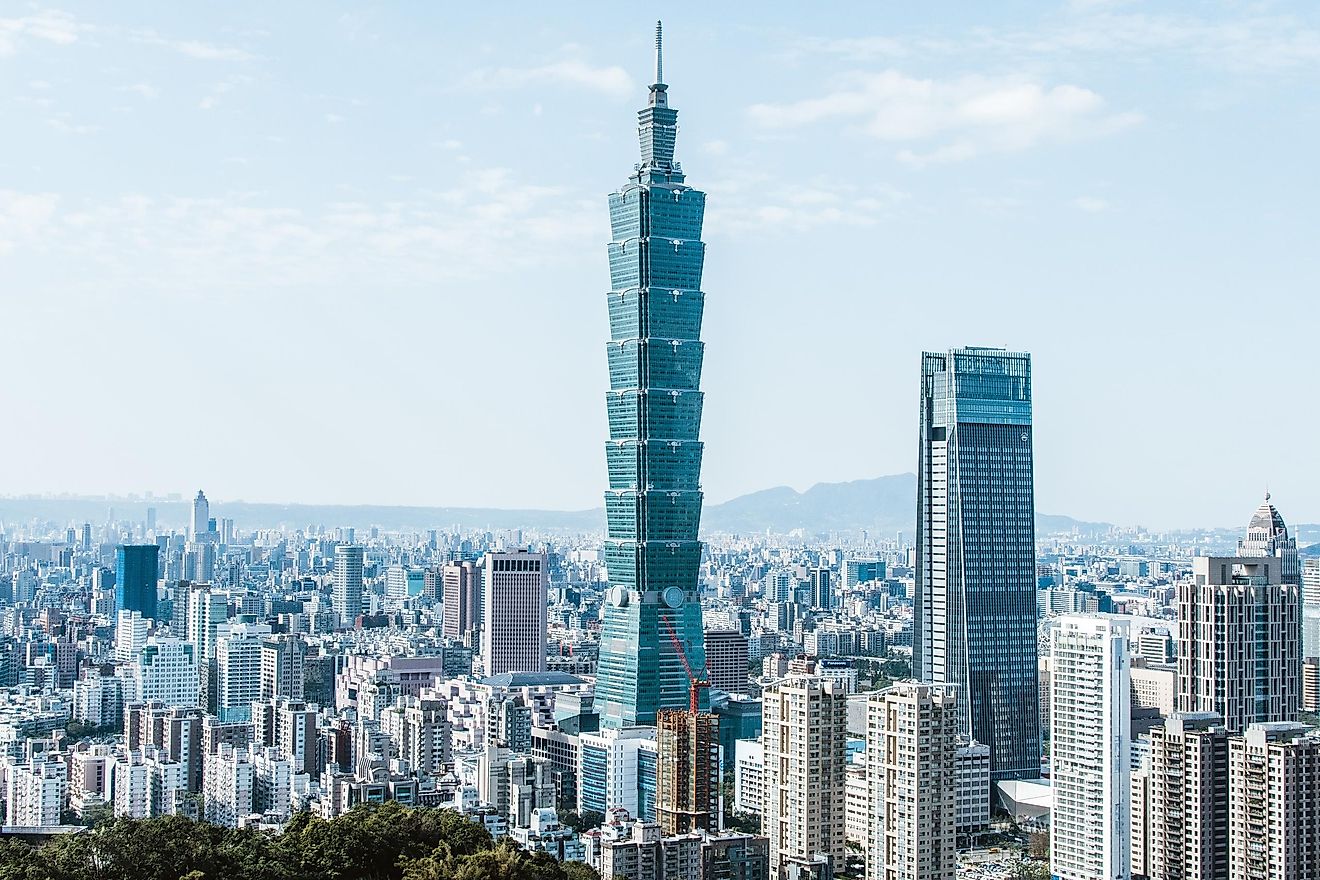 For a blend of culture, cuisine, fast internet, and friendly people Taipei is the place to be. Public transport is reliable and affordable so it could not be easier to get from a co-working hub to hidden-gem restaurants - and the city is full of them. Visitors from most developed nations will receive a 3-month visa upon arrival allowing plenty of time to balance work and pleasure.
4. Buenos Aires, Argentina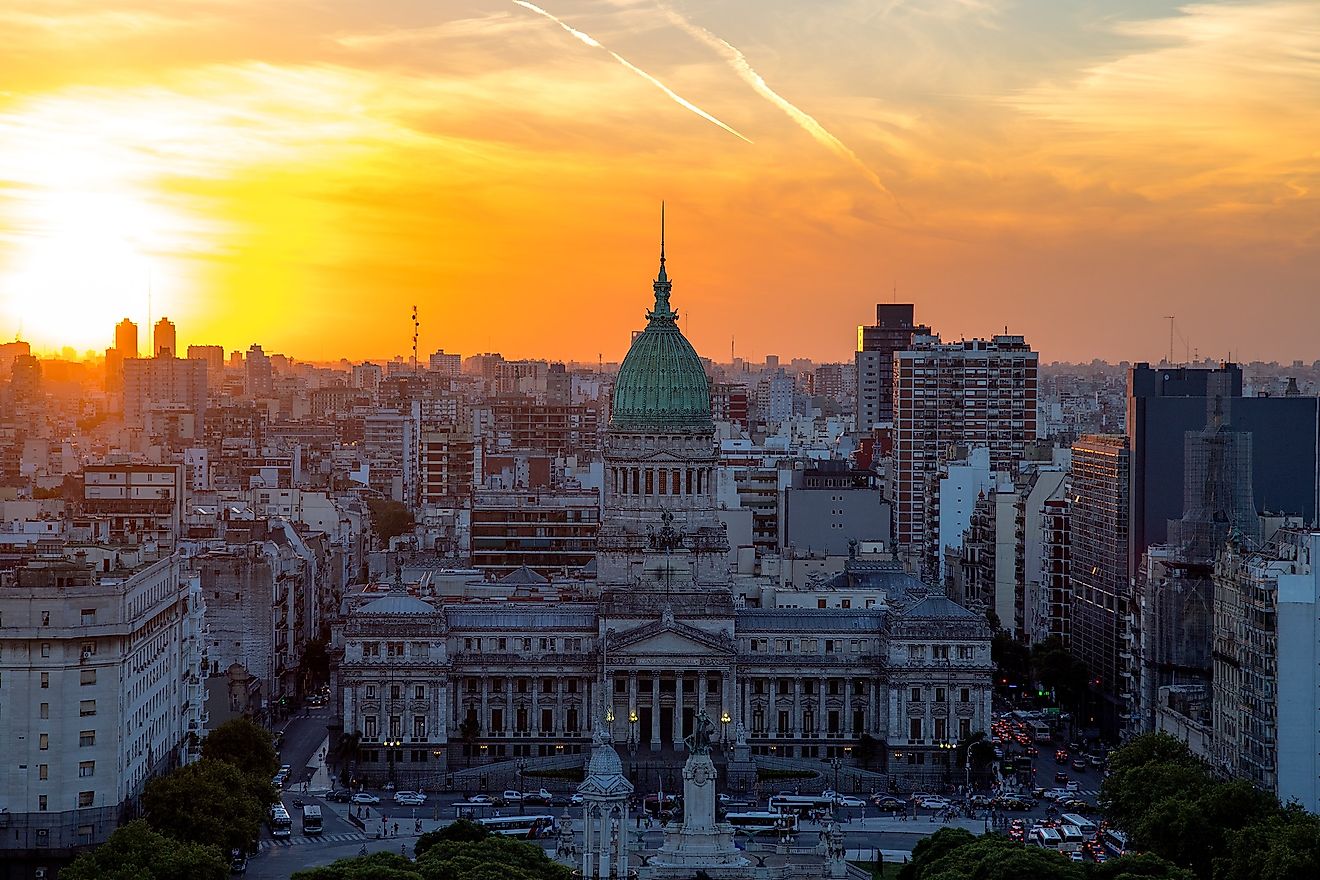 Incredible landscapes and fantastic weather make Buenos Aries a favorite destination among freelancers. This metropolitan city has a number of districts with accommodation to suit all budget types, a low cost of living, and workspaces that offer a good internet connection. When it comes to days off, Buenos Aries has a range of nightlife options and cultural attractions to keep nomads busy. Not to mention the fabulous beaches are only a stone's throw away.
3. Playa del Carmen, Mexico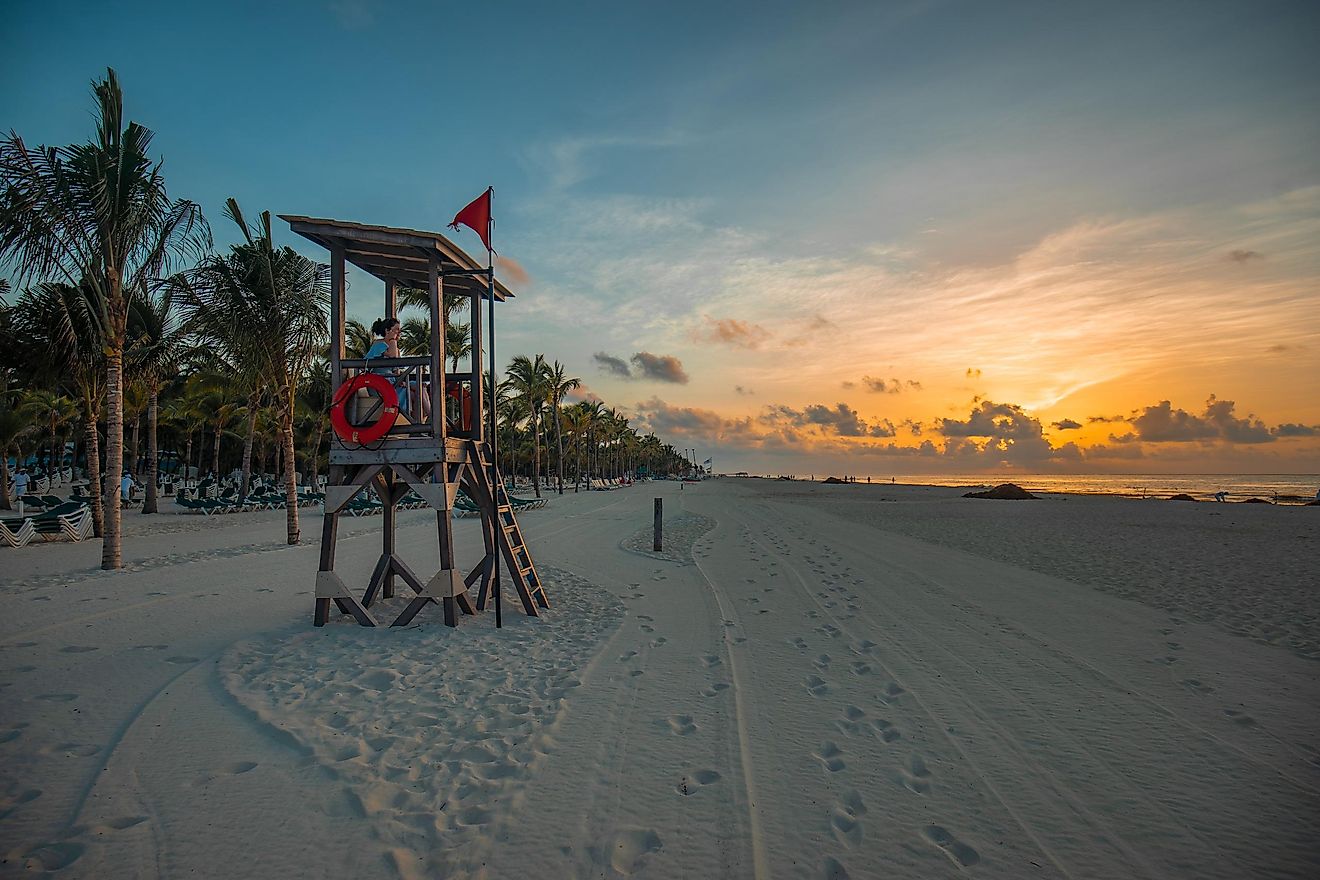 Mexico's Playa del Carmen is a dream for digital nomads. Home to a plethora of coffee shops and co-working hubs with fast Wi-Fi that are just seconds away from breath-taking beaches; a cost of living that is extremely affordable and a friendly laid-back community, Playa del Carmen ticks all the boxes. Spend lunch breaks sunbathing or swimming in cenotes and finish with devouring tacos packed full of the freshest ingredients.
2. Prague, Czech Republic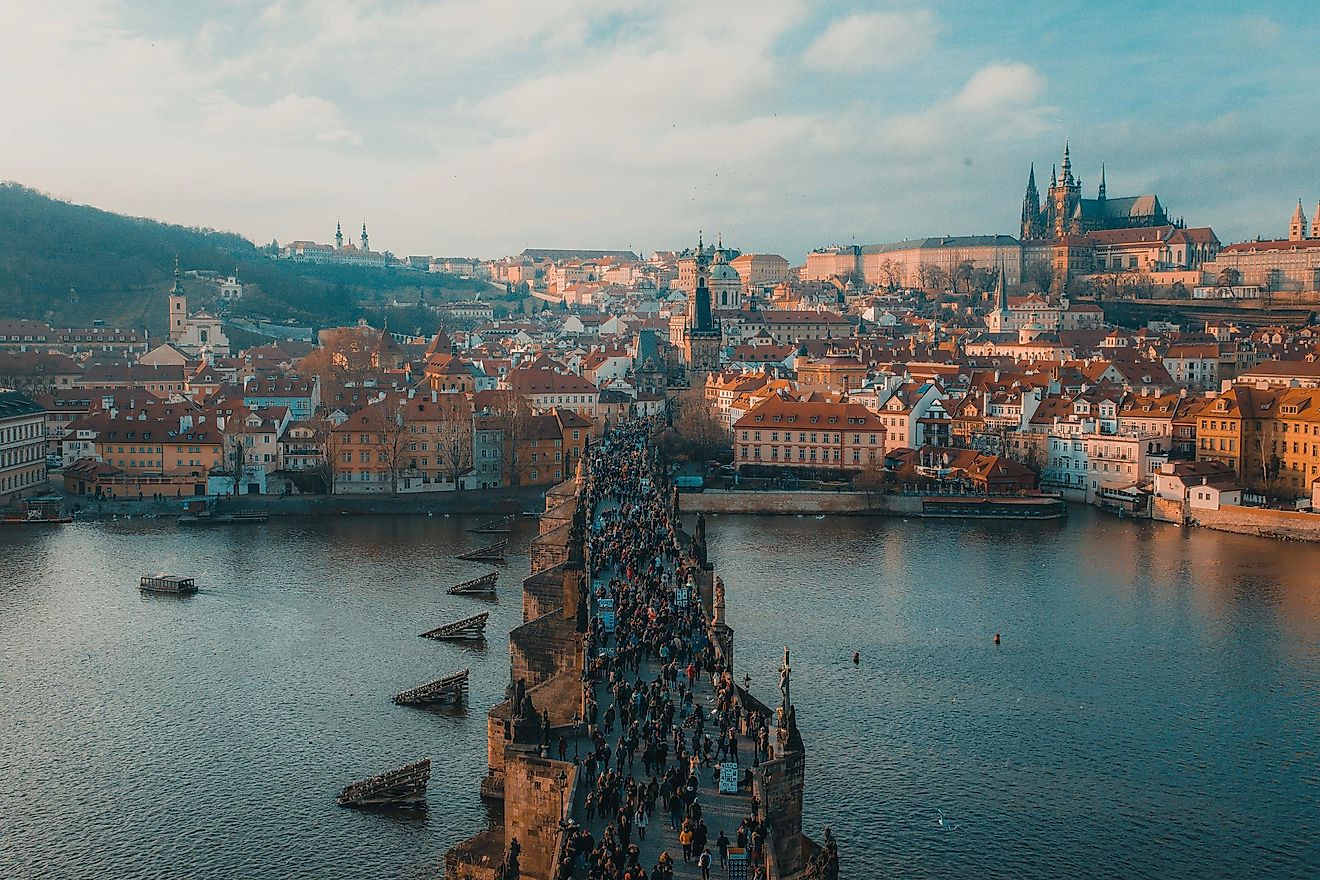 The Czech Republic's capital city is becoming one of the hottest digital nomad locations. Compared to many European capital cities, Prague's cost of living is much more affordable. The internet is extremely fast and reliable and most coffee shops have free wi-fi. Another positive of living and working in Prague is the proximity to other European countries. The Czech Republic is situated in central Europe so hopping from one country to another could not be easier thanks to fantastic transport links. Prague benefits from good weather, too. For 9 months of the year, across Spring, Summer, and Autumn, the weather is warm and sunny.
1. Ko Lanta, Thailand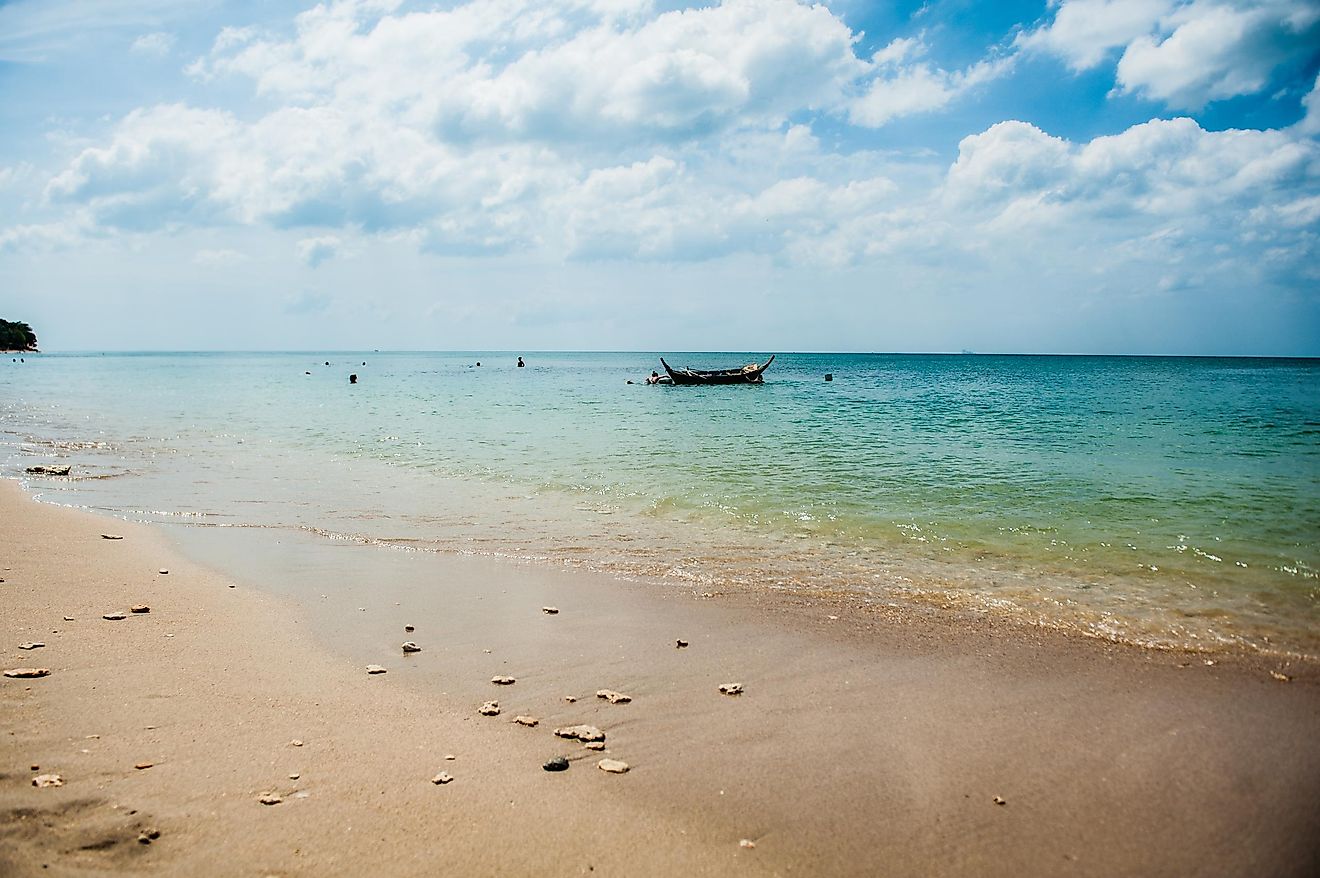 Many people are swapping the pressures of crowded cities for the warm breeze and relaxed nature of island life. Ko Lanta is one of Thailand's most impressive islands and it has become a great place to live and work. The cost of living is cheap and internet speeds are fast, plus there are a number of great places to work from. The beaches are second to none and it is pretty warm all year round. Monday morning never looked so good!