Buenos Aires Argentina Photos
Buenos Aires, Argentina
Buenos Aires, the capital city of Argentina, is the most European of all major Latin American cities and a true melting pot of cultures and nationalities.
The city has a fascinating political history, colorful ethnic neighborhoods and some of the most beautiful architecture in the Americas.
And of course, Buenos Aires is all about the infectous music and dance we all know as the Tango, and about the amazing impact (yet today) of Evita 'Eva' Peron, the former First Lady of Argentina.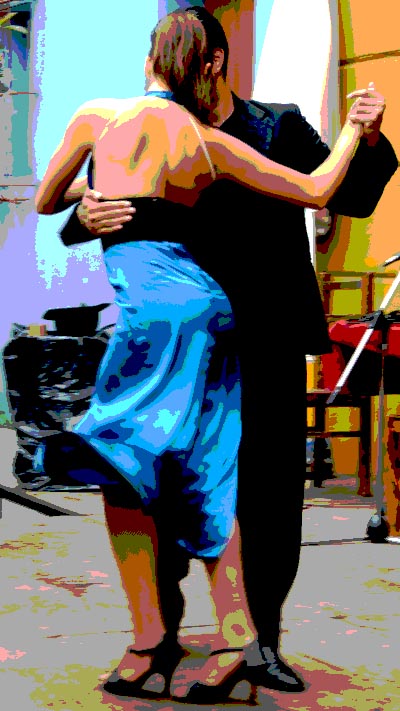 Across Buenos Aires, both indoors and out, day and night, couples dance the tango. It's a beautiful and sensual display of passion in motion, one that's not to be missed.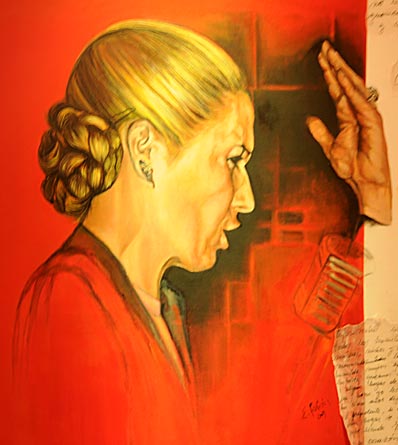 María Eva Duarte became Eva Peron when she married Colonel Juan Peron on January 22, 1944. He later was elected President of Argentina, and over the course of the next six years, Eva Peron, as the first lady, became the most powerful and influential woman in Argentina and all of Latin America. She championed the poor of her nation, as well as the rights of woman and labor unions. She died at the age of 33, and after her death she was given the title of "Spiritual Leader of the Nation."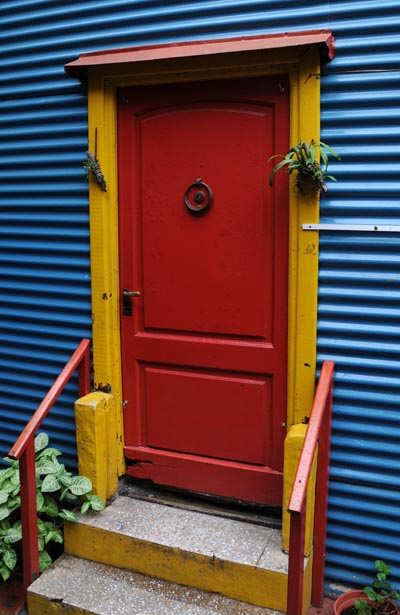 A bright red door against an even-brighter blue wall. Where else but the La Boca region of Buenos Aires, Argentina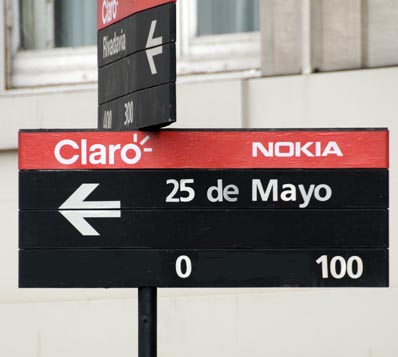 How's this for clever? Street signs in Buenos Aires have sponsors. In this case, 25 de Mayo is sponsored by Nokia. Smart.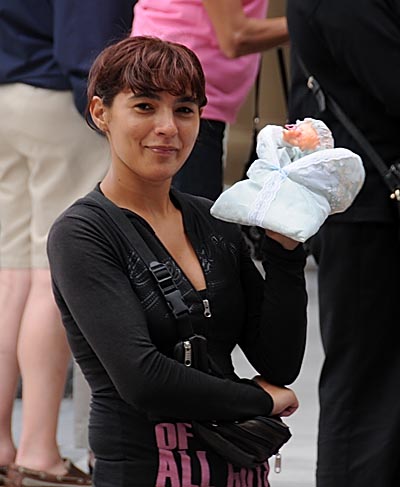 This woman was selling puppets to the morning rush hour types and doing a brisk business. Her unique puppet was a baby in a blanket, and with her finger she moved the head in all directions. For 14 pesos you could be an owner, and she found lots of new owners.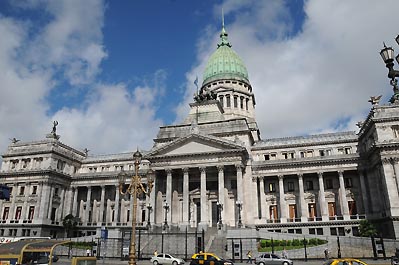 Argentina's massive congress building (in Buenos Aires) looks like it could easily fit into the Washington, DC skyline.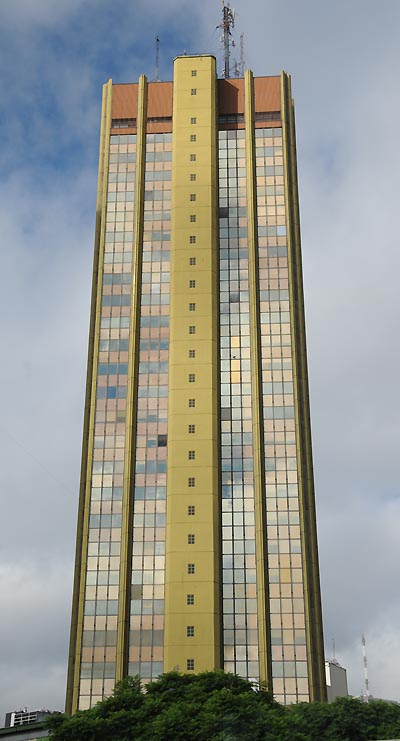 Of all of the modern buildings in the city, this was my favorite. This multi-colored structure seemed to shimmer in the sunlight.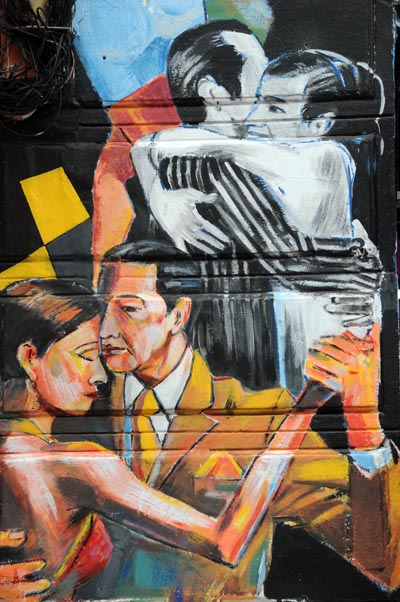 Tango art and posters are everywhere in fabulous Buenos Aires.
This page was last updated on July 12, 2016.