Travel
10 Dangerous American Cities To Travel Alone To (And 5 Safe Cities)
It is important to know about the safety concerns associated with a travel destination to avoid unwanted experiences.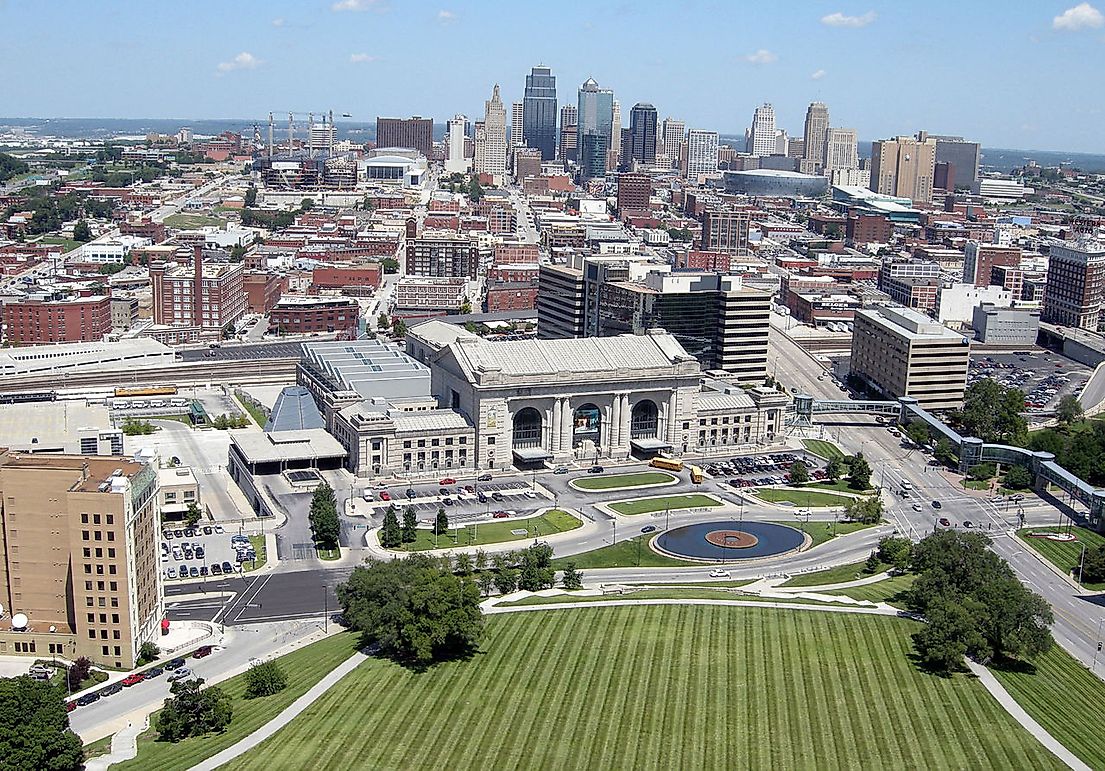 The United States has many wonderful cities that travelers can experience. However, it is important to stay safe when visiting. Some major cities in the United States have high crime rates, but that does not necessarily mean you should avoid them. If you exercise caution and stay in tourist-friendly areas you will be fine. Travelers who are worried about traveling alone in major cities can opt to visit some of the safer cities in the USA. There are many small communities in the USA that are very safe. Travelers will not be bored in these safe cities even though there is less to do than in a major metropolis. 
15. `Dangerous: Indianapolis, Indiana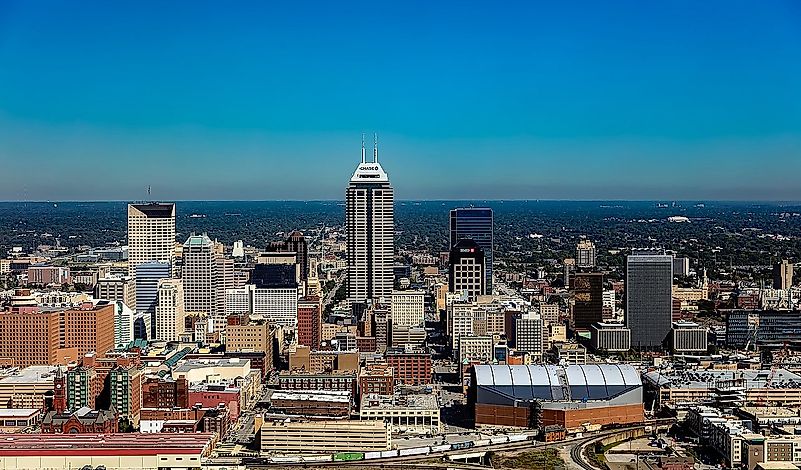 Indianapolis is a must-see destination for racing fans. The Indianapolis 500 is referred to as the greatest spectacle in racing. Travelers from around the globe visit Indianapolis every year to watch the preeminent Indycar race. Visitors to the Indianapolis Motor Speedway can take a guided track tour or check out the Indianapolis Hall of Fame Museum. Indianapolis has a violent crime rate of 1,334 per 100,000 people.
14. Dangerous: Albuquerque, New Mexico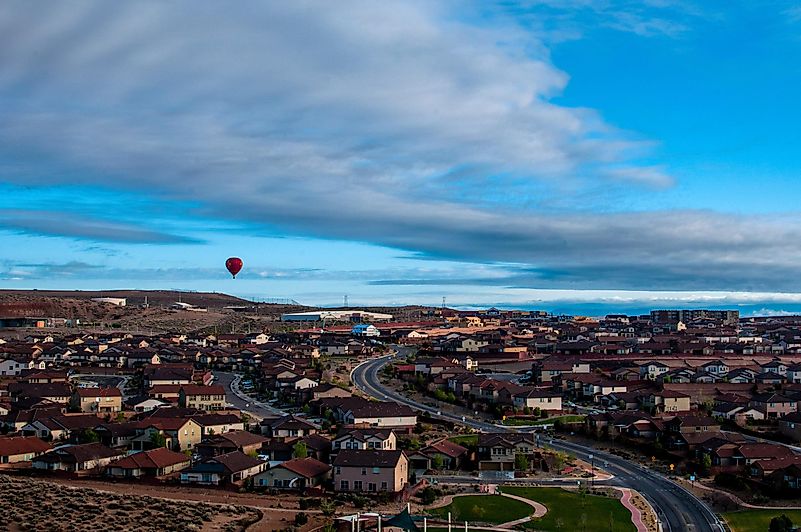 Breaking Bad fans will enjoy visiting Albuquerque. The city is the setting for Breaking Bad and its spinoff Better Call Saul. Breaking Bad RV Tours offers travelers a chance to see all the famous locales from the TV shows. Breaking Bad Store ABQ recently opened in the city's Old Town district. Albuquerque has a violent crime rate of 1,369.1 per 100,000 people.
13. Dangerous: Stockton, California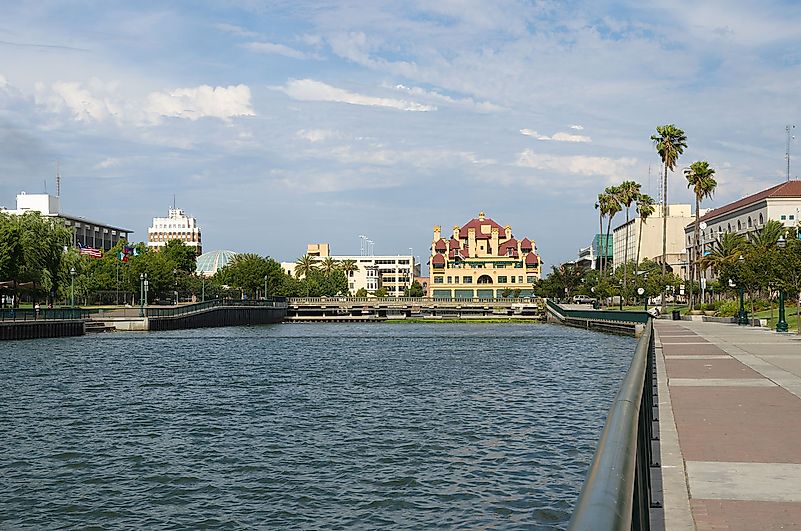 The historic Bob Hope Theatre, which is named after legendary comedian Bob Hope, plays classic movies. The Haggin Museum showcases works by famous European painters like Jean Beraud and Rosa Bonheur. Stockton has a violent crime rate of 1,414.6 per 100,000 people.
12. Dangerous: Cleveland, Ohio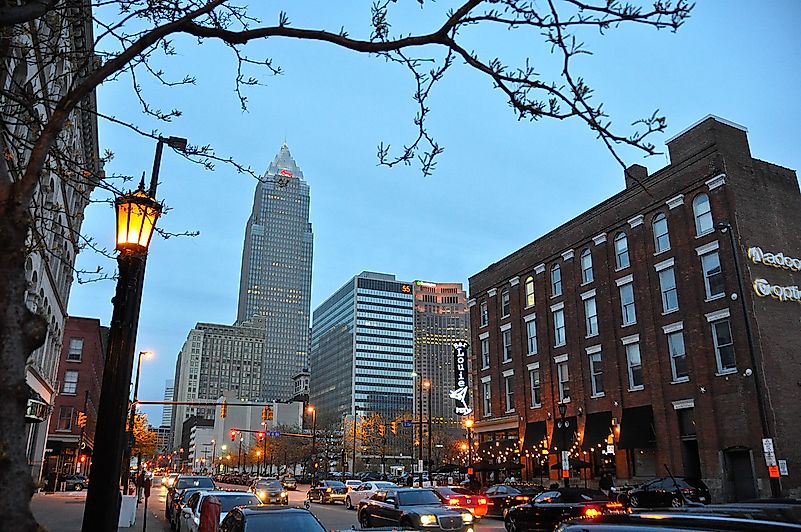 The Rock and Roll Hall of Fame should be the first stop for anybody who visits Cleveland. More than 12,000,000 people have visited the museum since it opened in 1995. The museum houses iconic memorabilia such as John Lennon's guitar and Joey Ramone's leather jacket. Cleveland has a violent crime rate of 1,556.8 per 100,000 people.
11. Dangerous: Milwaukee, Wisconsin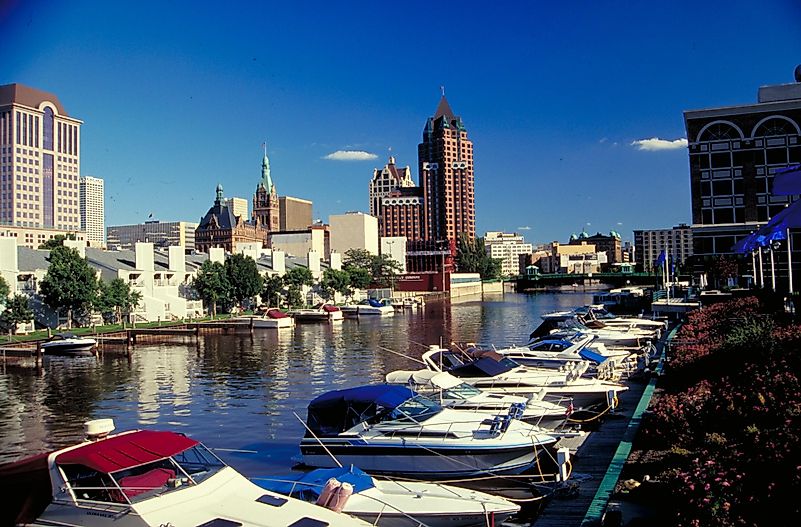 Milwaukee is nicknamed Brew City because it is famous for its beer. The city has numerous breweries and distilleries. Patrons who take the Great Lakes Distillery Tour can sample award-winning small-batch rye. If you take a tour of MKE Brewing you will be treated to unlimited beer samples. Milwaukee has a violent crime rate of 1,597.4 per 100,000 people.
10. Dangerous: Kansas City, Missouri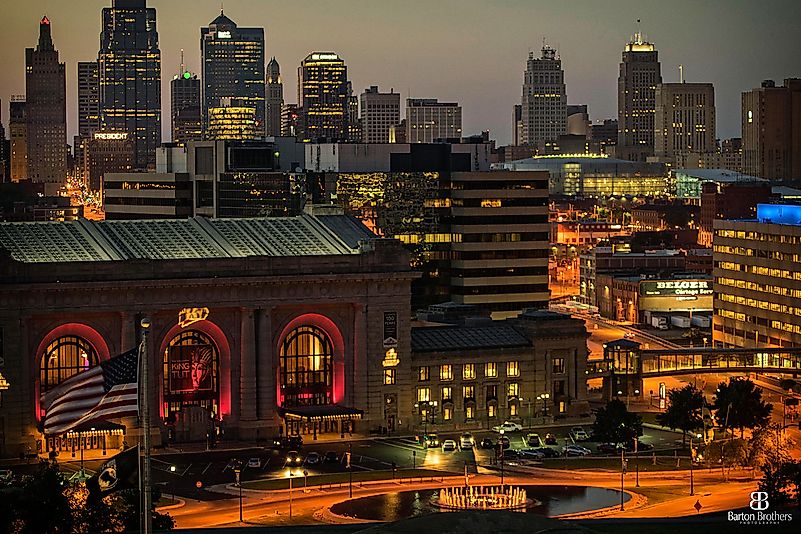 Kansas City is famous for its up-and-coming arts scene and mouthwatering barbecue. The city has over 200 fountains, including the prominent J.C. Nichols Memorial Fountain. The Eighteenth and Vine District is home to the American Jazz Museum. Kansas City has a violent crime rate of 1,724.3 per 100,000 people.
9. Dangerous: Memphis, Tennessee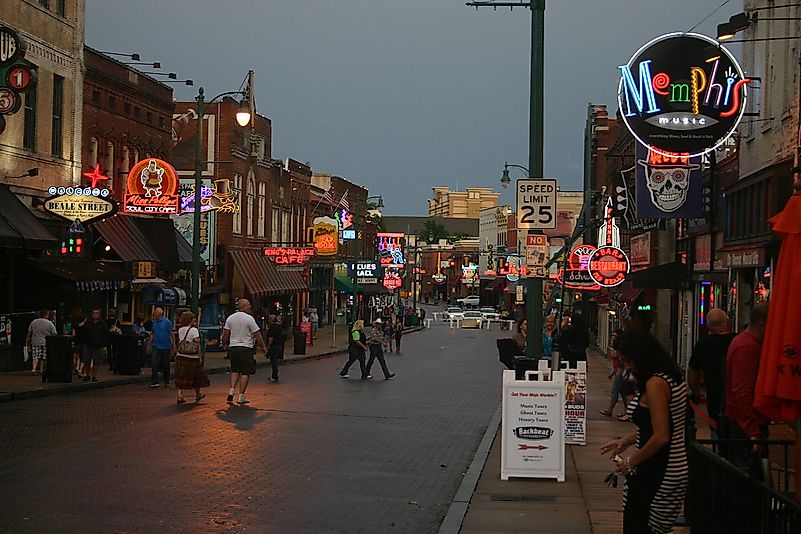 No trip to Memphis would be complete without a visit to Graceland, which is the estate of legendary rock icon Elvis Presley. Visitors can tour his historic mansion and visit his gravesite in the Meditation Garden. Memphis can be dangerous if you stray away from the tourist spots. Memphis has a violent crime rate of 2,003.3 per 100,000 people.
8. Dangerous: Baltimore, Maryland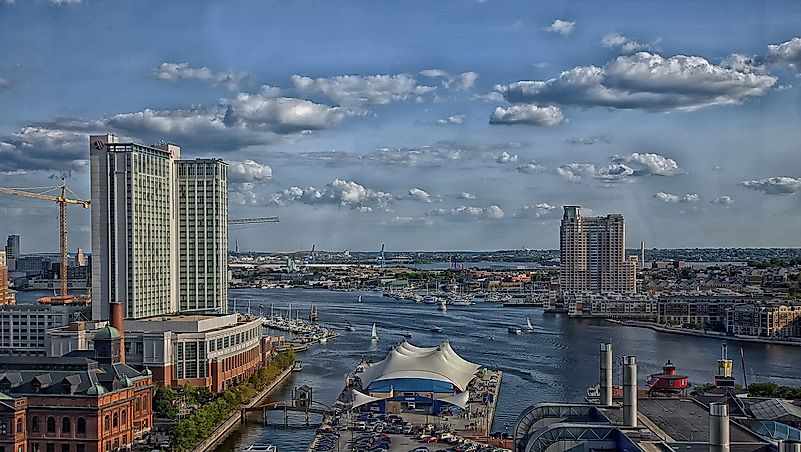 Baltimore's National Aquarium is one of the most interesting tourist spots in the city. The aquarium has a rooftop rainforest and it houses more than 709 species. Visitors can stop by Camden Yards and take in an Orioles baseball game. Baltimore has a violent crime rate of 2,027 per 100,000 people.
7. Dangerous: Detroit, Michigan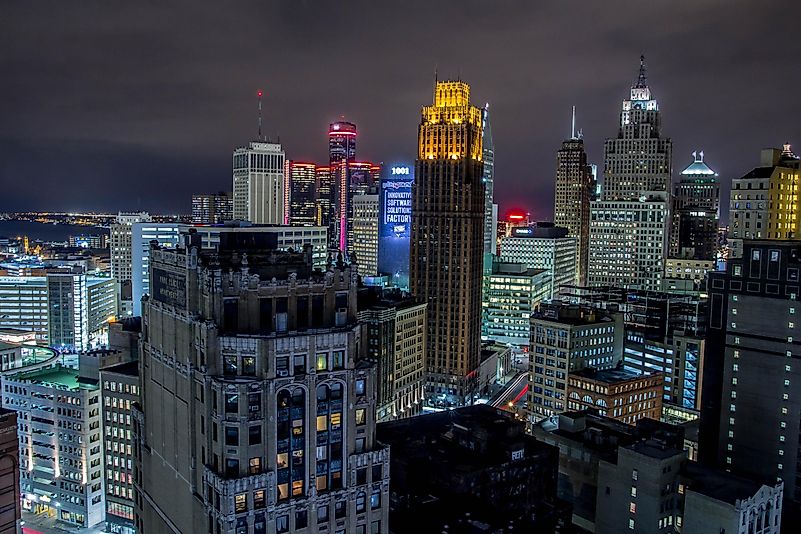 Crime in Detroit is very high because the economic downturn and faltering automotive industry have crushed the city. The city has a violent crime rate of 2,056.7 per 100,000 people, but it is safe if you exercise caution. Belle Isle has a beautiful aquarium, and the Dossin Great Lakes Museum showcases the history of shipping and transport on the Great Lakes.
6. Dangerous: St. Louis, Missouri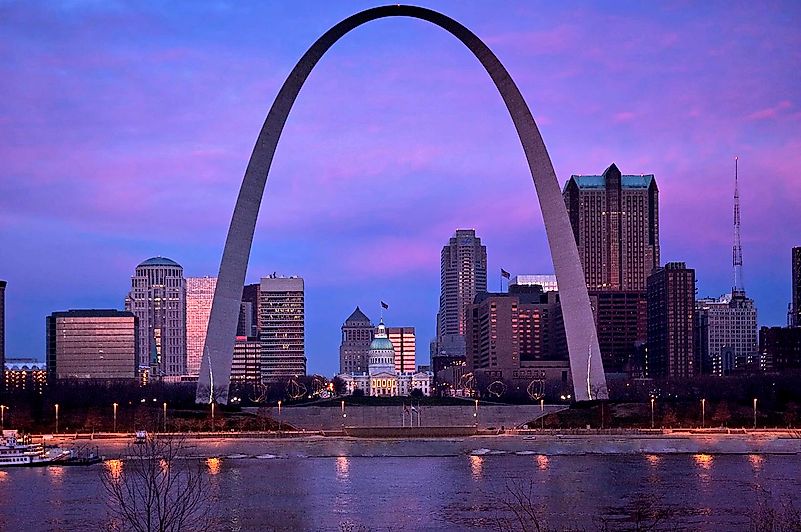 St. Louis is an exciting city with a lot to offer travelers. St. Louis has a rich and vibrant music scene. Visitors to the city can enjoy some music at a blues club. The Cathedral Basilica of Saint Louis is a top attraction because of its stunning architecture. Visitors should check out the famous Gateway Arch because it is an American landmark. If you travel alone be sure to avoid East St. Louis and areas north of Delmar Boulevard. St. Louis has a violent crime rate of 2,082.3 per 100,000 people.
5. Safest: South Burlington, Vermont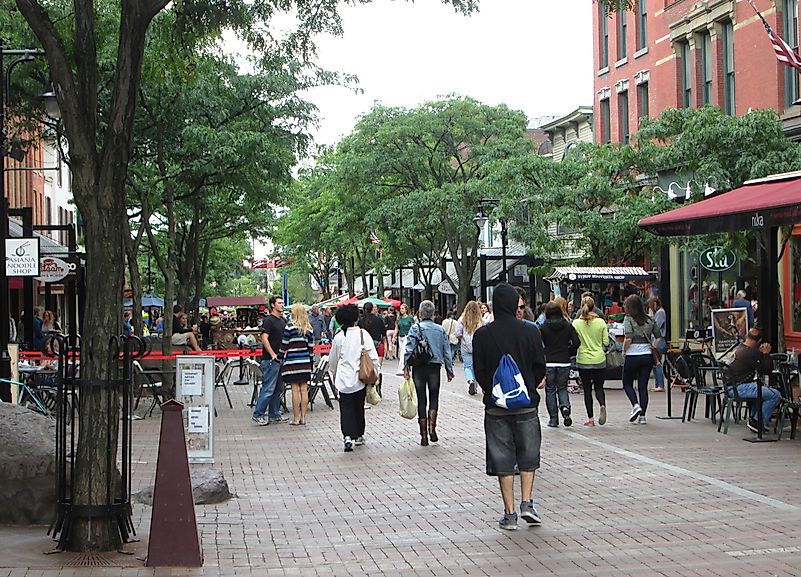 South Burlington, which overlooks Lake Champlain, is Vermont's largest city. Tourists visiting South Burlington can take a cruise on Lake Champlain or shop at the Church Street Marketplace. South Burlington is the fifth safest city in the USA with a score of 83.33, according to WalletHub.
4. Safest: Gilbert, Arizona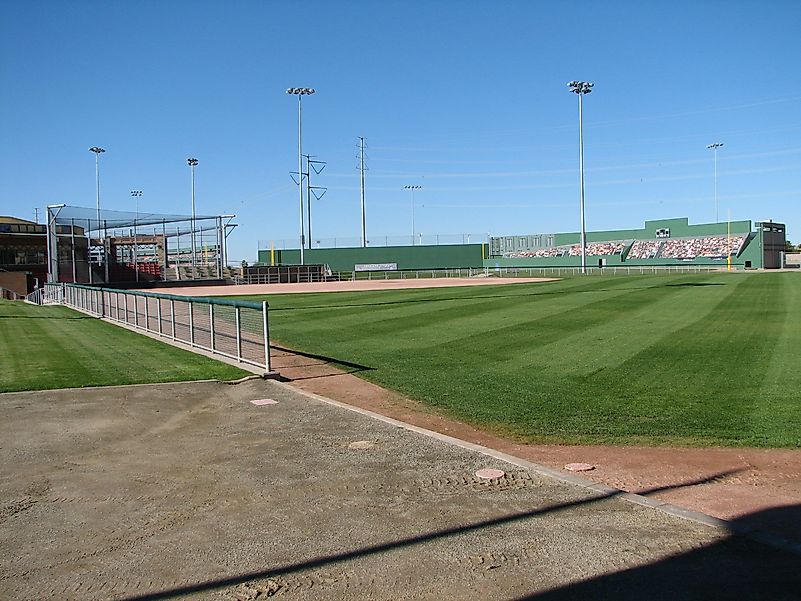 Baseball fans will enjoy visiting Big League Dreams Park. The park features scaled-down versions of Yankee Stadium and Wrigley Field. Gilbert is the fourth safest city in the USA with a score of 83.44, according to WalletHub.
3. Safest: Plano, Texas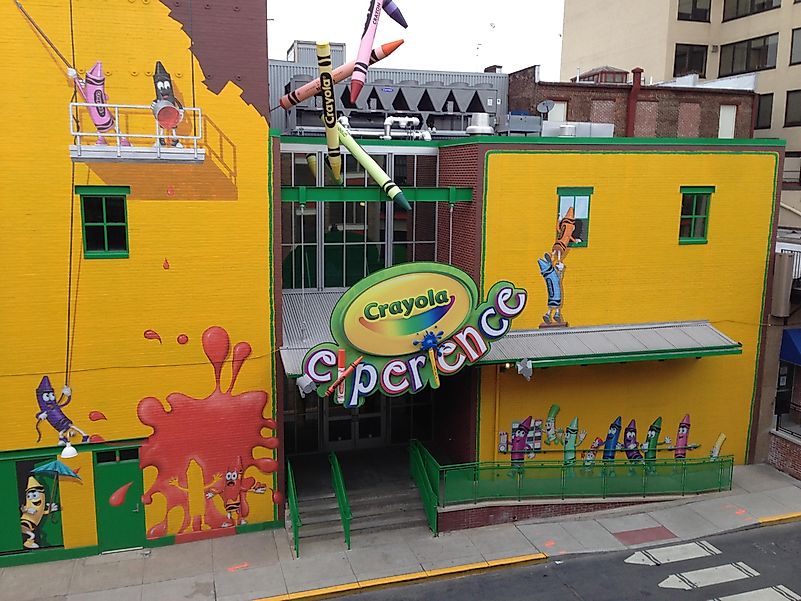 Plano's Crayola Experience is the perfect place to take the kids. Children can create their own crayons or print exclusive coloring pages featuring their likeness. Visitors can learn everything there is to know about the process of making crayons. Plano is the third safest city in the USA. WalletHub gave Plano a score of 83.54 on its safety index.
2. Safest: Yonkers, New York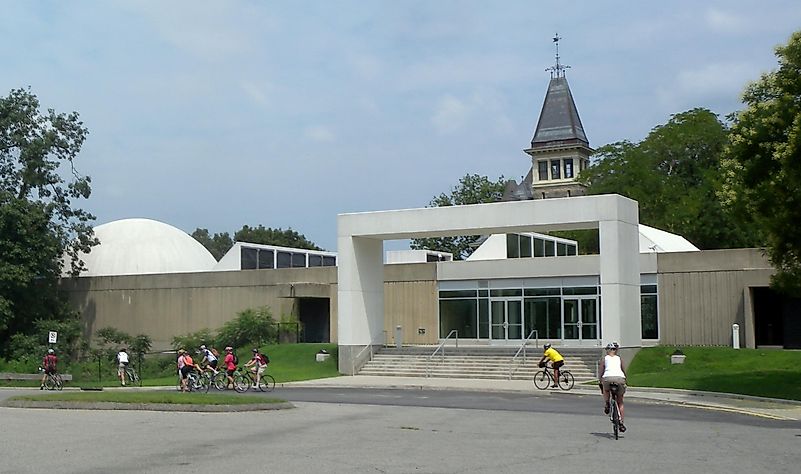 Yonkers is just a short drive from New York City, and the city has a lot to offer travelers. The Hudson River Museum showcases the history of the area. The museum has a planetarium as well as science and art workshops for children. Yonker is the second safest city in the USA. WalletHub gave Yonkers a score of 84.80 on its safety index.
1. Safest: Columbia, Maryland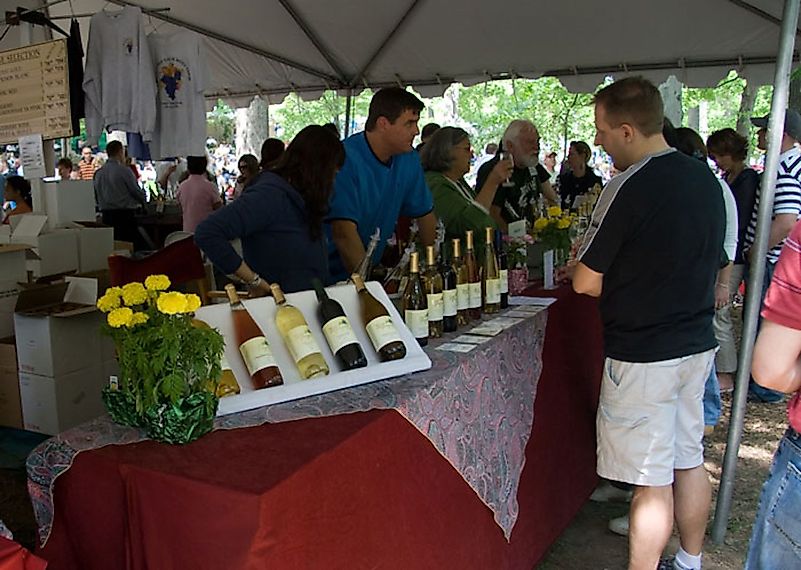 The Wine in the Woods Festival is held every May in Columbia, Maryland. The festival features wine tastings, live music, and food vendors. Travelers who attend The Maryland Sheep and Wool Festival can learn about the process of wool production from farmers, knitters, and shepherds. Columbia is the safest city in the USA with a safety index score of 85.33, according to WalletHub.
About the Author
Rob Cramer is a Canadian writer and editor who has been writing about travel and finance for over ten years. He has a journalism degree from MacEwan University. In his free time he enjoys cooking and watching Disney+.
This page was last updated on February 24, 2020.
Citations
Your MLA Citation
Your APA Citation
Your Chicago Citation
Your Harvard Citation
Remember to italicize the title of this article in your Harvard citation.