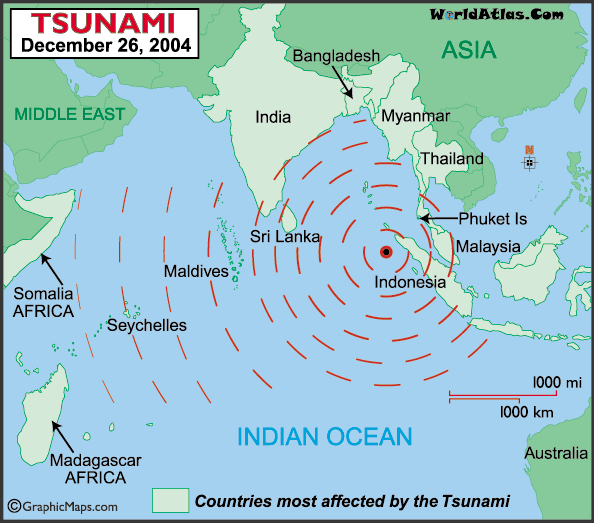 On Sunday, December 26, 2004, a significant earthquake occurred off the western coast of Indonesia's Sumatra Island.
The powerful earthquake then triggered a tsunami (or tidal wave), that radiated-out across the Indian Ocean for almost 2,000 miles.
Hardest hit were Phuket Island, Thailand, the southern coastlines of Sri Lanka, Indonesia and India. As the series of waves continued west, they lightened in intensity, but reached the Maldives, Seychelles, and the eastern coastlines of Madagascar and Somalia in Africa.
This page was last updated on August 10, 2015.