G8 Map and Member Information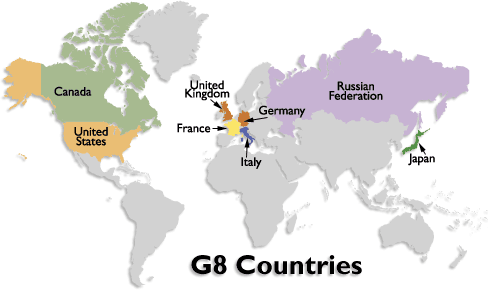 The G8 Countries, or Group of Eight, includes eight of the planet's leading economic powers: Canada, France, Germany, Italy, Japan, Russian Federation, United Kingdom and the United States.
Formed in the mid 1970's, the group meets annually, and discusses items of mutual concern, as well as specific worldwide economic and social needs that require immediate or long-term financial support. Aid to the continent of Africa remains one of the group's significant agenda items.
This page was last updated on June 16, 2020.