While you may have heard of various types of crimes that cause problems in our society, green-collar crimes might be a new concept for you. It is a subject that is not explored satisfyingly yet. However, with people becoming increasingly aware of climate change and other wrongdoings we have been committing towards nature, perhaps we will start to focus on this type of crime more.
After reading this, it is not hard to realize what the term "green-collar crime" refers to. It is a crime committed against the environment, simple as that. There are many ways people continue to hurt the environment, and that is treated as a crime. We will explore them in more detail in this article.
The Impact Of Green-Collar Crimes
The term green-collar crime works in two ways. It refers to actual crimes, meaning that there are laws that make these acts illegal, or it can also refer to morally wrong things. These crimes are not forbidden by law, but we still consider them wrong and worthy of punishment. Green-collar crimes happen every day, and there is a good chance you have stumbled upon many examples just by following the news. However, many people still do not perceive these acts as actual crimes.
Deforestation is considered a green-collar crime. It is a huge problem for our planet and the future of the people living here. Illegal logging is another example that occurs quite often. Both of these destroy numerous trees and harm the environment. This includes wildlife as well.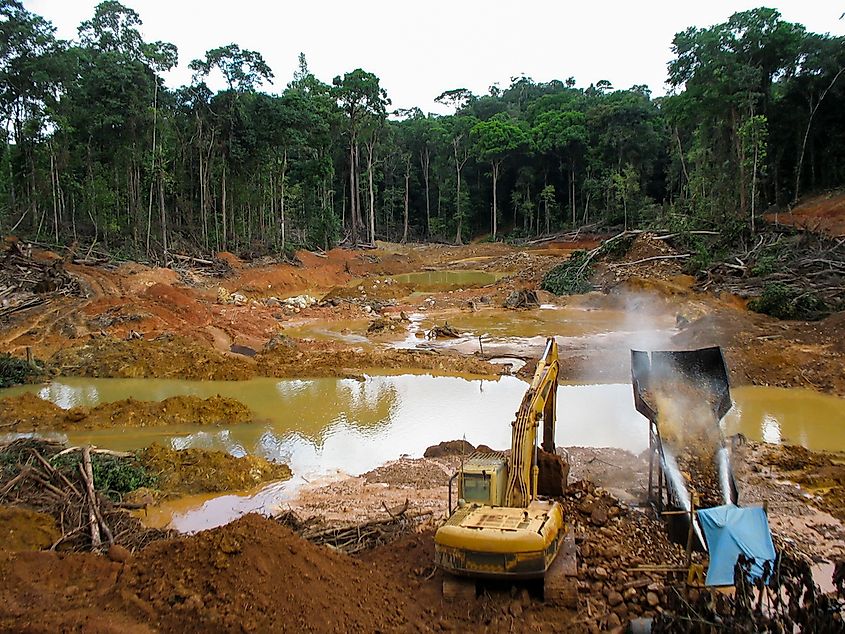 Deforestation is a huge problem in Central Africa, where it is a danger for the survival of many animal species, most importantly gorillas. Green-collar crimes can be a danger for entire ecosystems. This can cause problems for humans because they often depend on these ecosystems. Through this, you can see how green-collar crimes can affect things that go beyond the environment.
Different Types Of Green-Collar Crimes
There are many other examples of green-collar crimes. Poaching is another one that happens to this day, and quite often. However, it goes beyond that, with the illegal export of animal wildlife. People go out of their way to transfer animals from one country to the other, and it can hurt wildlife populations. However, the danger does not stop there. Transporting an animal to a new ecosystem can also pose a problem to that ecosystem as well. Local species' survival might be endangered by bringing in a new species to that area.
Of course, the trade of animal parts also falls under this example. People trade in fur, shark fins, elephant tusks, and many other valuable things. This has caused many animal species to go extinct, and it is still a huge problem. One example is some rhinoceros types that went extinct because poachers were hunting them to trade their horns.
The variety of crimes that fall under green-collar crimes is huge. Pollution is another example of a green-collar crime. This is why we mentioned climate change at the beginning of the article. Through pollution, many plant and animal species end up being extinct. Industrial plants drop toxic waste into waters, and this kills many animals, mammals, and fish. All of this can severely impact nature, as well as our lives. Green-collar crimes are a serious problem that needs to be dealt with accordingly before it is too late.