Do you ever fall into the trap of using these two terms interchangeably while talking about climate-related phenomenons? Do not be so hard on yourself; we all do it sometimes.
Even though these terms are not technically synonyms, you were not that far off the subject. Let's put it this way; the Earth is sick with a severe case of climate change, and global warming is the symptom. Or, in other words, global warming is a form of climate change, but not all climate changes equal global warming.
What Is The Difference Between Climate And Weather?
Weather is the thing you see every day on the newscast or your smartphone application. It is what you ask for when you plan to go for a bike ride or have a picnic. These locally isolated states of the atmosphere do not last long and usually resolve themselves over the course of days, and even hours.
Climate, on the other hand, is a much broader term, it is the average accumulation of weather during a longer period of time of a particular region. Climate is much slower to change than the weather, even though it does change.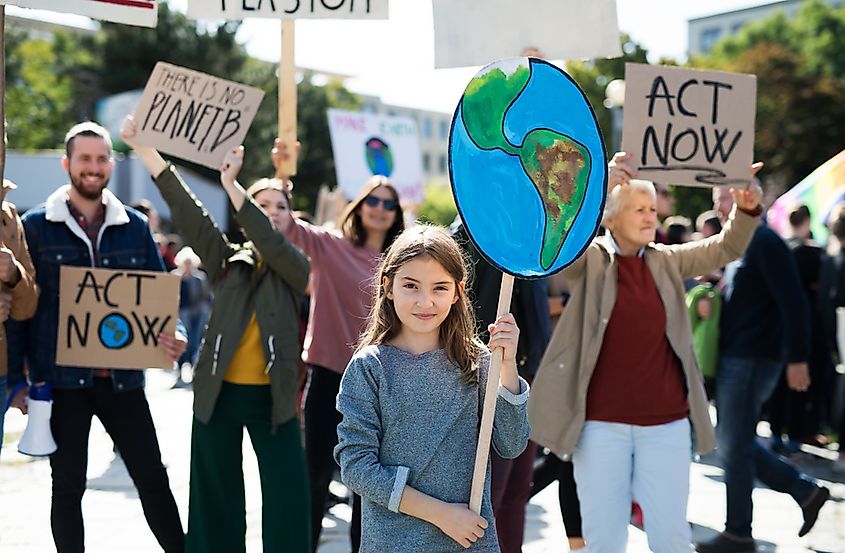 If we take those regions and their respective climates together, we will get a term called a global climate. To better answer our initial questions, that just means that climate change is the total of all the weather changes during a longer period of time. Global warming is only an increase in the temperature of our planet. Global warming itself is a form of climate change, but as we said (and like our Earth experienced during the ice age), not all climate change is global warming.
What Is The Difference Between Human-Caused And Nature-Caused Climate Change?
We hear the term global warming a lot these days. It is important to know that the most common usage of this term heavily intertwines with the idea of the negative impact we as humans had on our planet. Fossil fuels are a prime example of such a negative effect on our planet. Because of our excessive burning of fossil fuels via electricity, heating, and various transportations, we are actively participating in polluting the atmosphere and increasing the intensity of today's global warming. Think about it the next time you take your BMW for a cross-country stroll.
Our planet had climate change in the past, and it happened independent of human influence. During the last million years, Earth has experienced many ice ages and interglacials. But, it is essential to note that nowadays, we are experiencing a much faster increase in global temperature average, faster than any of the warm periods our planet had in the last million years.
Of course, these climate extremes are also made worse due to the human impact on the environment. We are known to be responsible for many cases, such as destroying our most valuable carbon storage, the Amazon rainforest. Soil degradation due to agriculture activity makes certain areas more likely to dry out during droughts, making it more dangerous. All in all, it is us, humans who are speeding up and altering the otherwise natural processes of climate change, more so than nature.