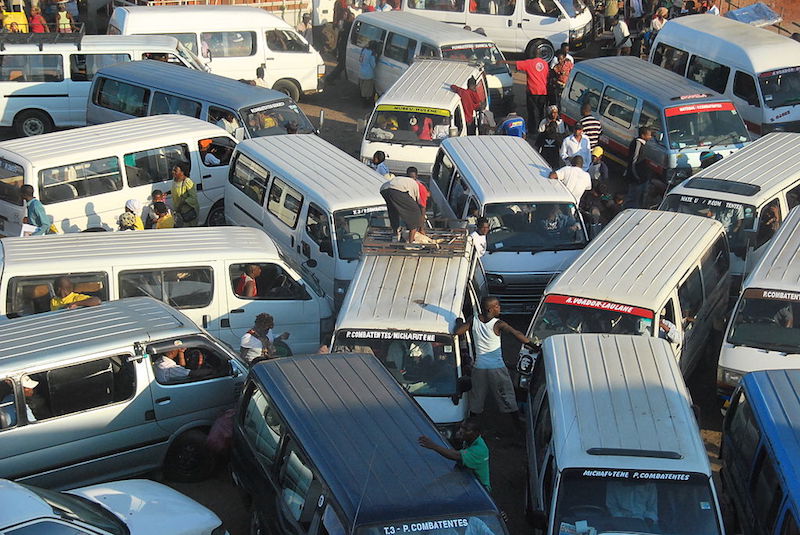 The Biggest Traffic Jams In History
From long-lasting to vast queues to accumulated jams in one place, no one wants to be stuck in traffic, particularly not a historically-worst traffic jam. Numerous countries and cities face daily conglomeration, but these record-breaking big traffic jams were shocking to handle for even the most-weathered drivers. 
Bethel, New York, United States (1969)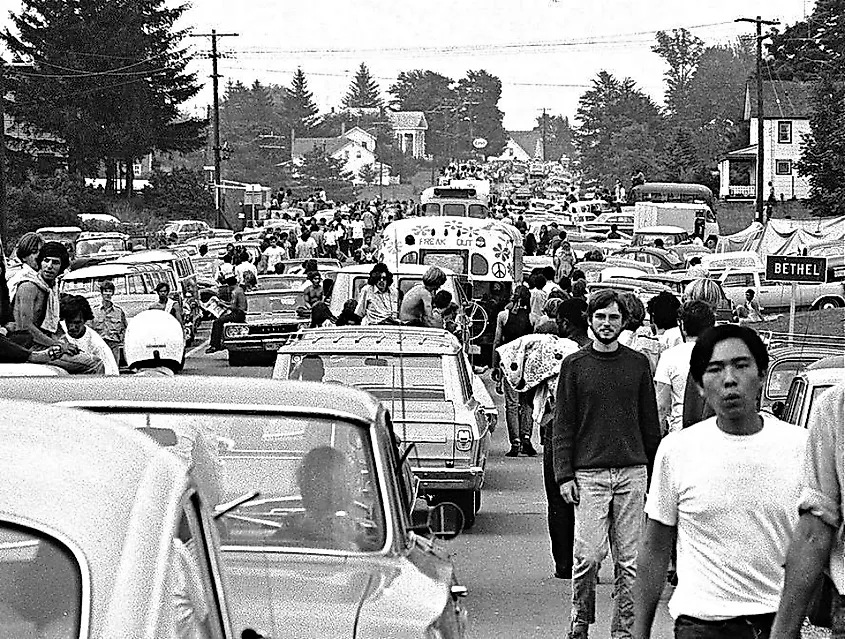 The three-day tie-up from August 15 to 18 in 1969 took place northwest of New York City, outside of Bethel. It was more than a bad traffic jam of 20 miles (32 km) long, but one of the longest in American history with eight-hour delays on a stretch of road that takes about an hour to bypass. It comprised 500,000 fans heading to Max Yasgur's famous farm for the Woodstock Music & Arts Festival via New York Thruway.
Many motorists eventually abandoned the stranglehold and stampeded to the festival. The avid fans just wanted to enjoy "three days of peace and music" despite rain, mud, and over tenfold anticipated crowd showing up. The performers for the originally-expected 50,000 attendees took a helicopter to and from the site in lieu of the crippling congestion.
Lyon To Paris, France (1980)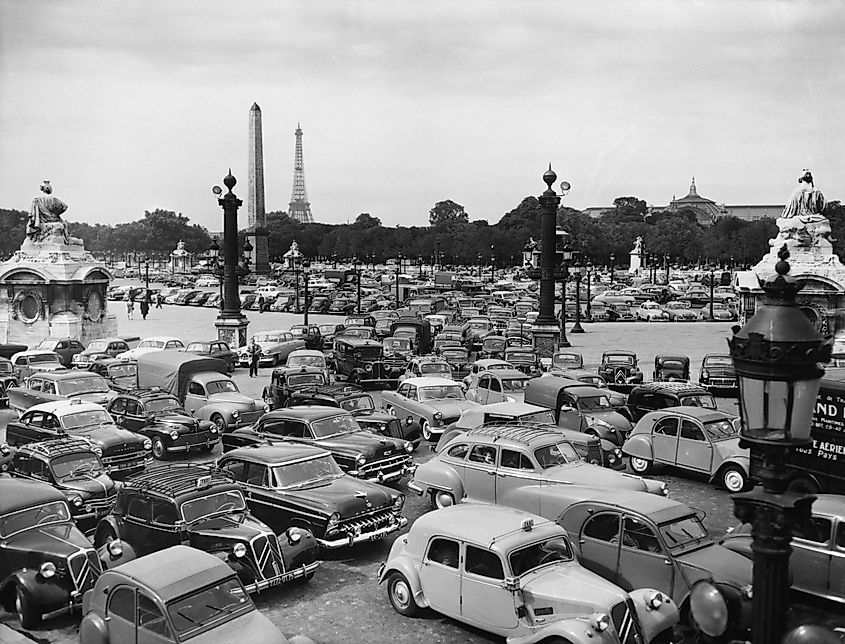 A stalled stampede of wintering birds returning to Paris, compiled by bad weather on February 16, 1980, caused the longest traffic jam in the annals of congestion. The massive line-up of vehicles stretched for 109 miles (175 km), with drivers wishing they had flown home instead. The throngs of people who were supposed to feel relaxed after vacation were encased in their vehicles under inclement skies.
Many would need another ski vacation just to blow off steam and wash away stress after the world's longest historic traffic jam on record. The 450-some miles from Lyon to Paris, easily conquerable in under five hours took up to twice as long. This French mess comprising slow speeds, French curse words, and even more smoking than the usual Parisian habit, just to return to regular life, made it to the Guinness World Records.
East To West German Border (1990)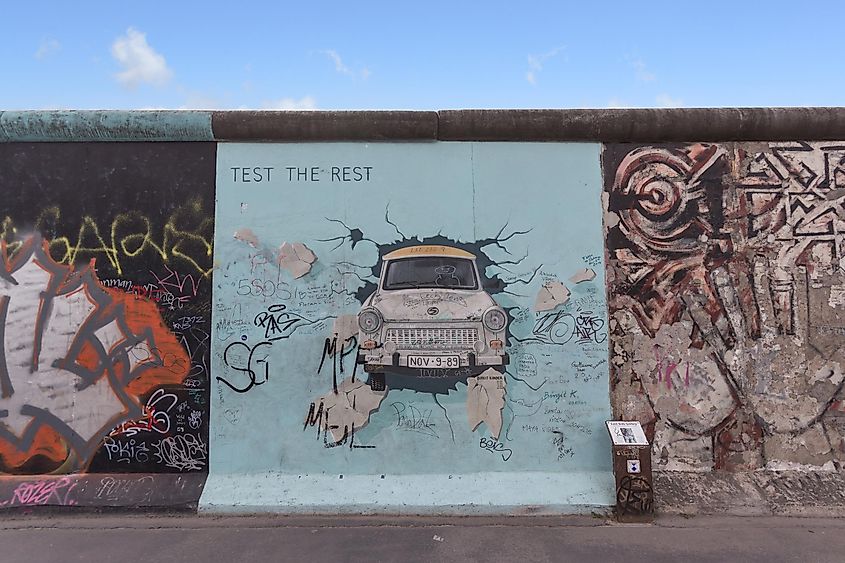 Like many of the traffic jams around the world, the traffic jam in Germany on April 12, 1990, was caused by something good rather than unfortunate natural or human habits. The Berlin Wall across the 866-mile border between the East Germany and West Germany finally fell after over 40 years of separation on November 9, 1989. Instead of hounding the newly-opened passage right away, more vehicles drove each day, and the number peaked during the spring holidays. The too-many seeking a reunion for Easter caused a massive influx of Germans in a whopping 18 million cars line-up, inching towards their destination.
People stalled for an average of four hours during the first four-day Easter weekend without an internal German border. The pain, however, had good reasons behind it, as the nation was going through a reunification period, which made the affair worth it. Thus, following the freedom from oppression, the nation set a record for most vehicles in a traffic jam along the road that sees, on average, its designed capacity of half a million vehicles a day.
Tokyo, Japan (1990)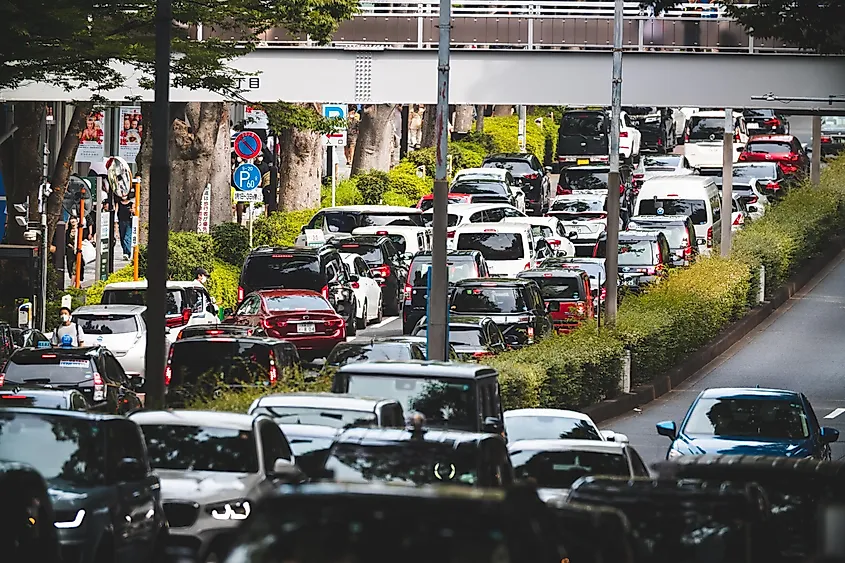 The 84-mile traffic jam on August 12, 1990, was the biggest in Japan's history. Over 15,000 vehicles packed the highways with people inching their way home from the summer holidays during Typhoon Winona. The congested highways outside of Tokyo were designed during the 18th century to handle less than half the amount of traffic that piled on that fateful day, with the situation worsened by bad weather conditions.
Many were heading from "O-bon," or the Festival of the Dead that gathers families together to pay respects to the dead. There were also some who were residents alerted to evacuate the city following a typhoon warning. The worst jam stretched 84 miles between Hyogo and Shiga prefectures, with over 15,000 crawling vehicles in western Japan. The accumulated jams along highways around the city stretched for 30-40 miles, with families and travelers dealing with chaos.
Hamburg, Germany (1993)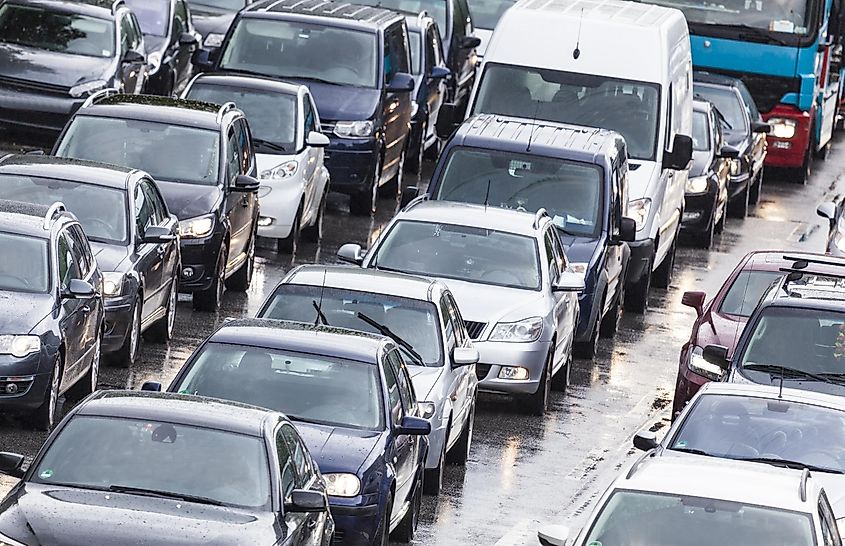 Hamburg was declared the worst German city for traffic jams in 2018, years after its 100-mile congestion in 1993. This "incident" had a much simpler cause but nearly broke the world record, placing second-longest after the Parisian "affair." Nothing hinted at the misfortune that day when commuters were stranded over hundred miles along the road stretch, just itching to get home after work during rush hour like no other. Bumper-to-bumper situations are a normal road condition in this booming megalopolis, but the 90s gridlock proved the absolute worst for the country.
Houston, Interstate 45, Texas, United States (2005)
The approaching Hurricane Rita in Houston caused another nearly record-breaking traffic jam on September 21, 2005. Upon being told to evacuate the dangerous city premises, a massive 100-mile queue of vehicles with fleeing residents formed along Interstate 45, putting thousands at risk of facing the hurricane head-on.
The worst of the congestion lasted up to 48 hours, with motorists encased for whole 24 hours along the stretch from Dallas to Galveston main evacuation route. The major north-south route with a lot of traffic on a regular day could not handle the influx of cars, with backups for nearly 100 miles (160 km). Although the dangerous hurricane didn't hit the city, the oppressive scene of clogged vehicles reportedly still saved lives from the disaster that struck near. 
Sao Paulo, Brazil (2009)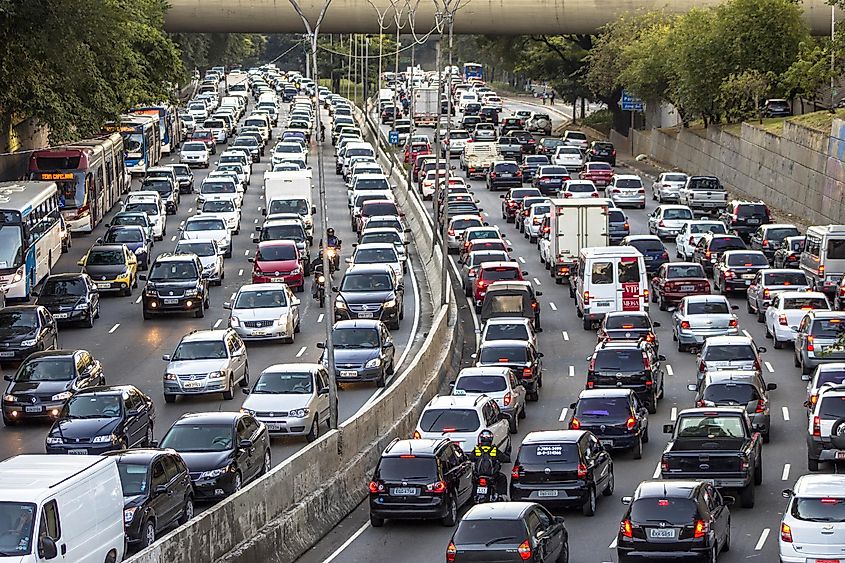 Many cities known for bad traffic pale in comparison to Sao Paulo, the king of congested roads. According to Time magazine, an average driver in this South American metropolis spends four hours a day crawling through traffic. The city set a record with a traffic jam comprising 182 miles of stalled cars over 522 miles (840 km) of blocked city streets on June 10, 2009. All highways were jammed going in and out of the city for the world's worst traffic jam, comprising most accumulated jams at the same time.
Sao Paulo faces severe congestion on a typical day, with traffic jams spanning up to 120 miles at peak hours, a normal affair that would seem wildly unheard of in other places. Its traffic problem stems from the rising economy and living standards, but good fortune is the farthest thing from mind for people stuck in jams. Sao Paulo is a booming economy with skyrocketing amounts of commercial vehicles sold yearly and approximately 1,000 more new vehicles on the streets daily.
China National Highway And Beijing-Tibet Expressway, China (2010)
One of the most famous traffic jams stretched for 62 miles and lasted for an incredible 12 days. It was translated onto worldwide networks, showing the mess that could not be cleared for nearly two weeks straight. The bad jam began on August 14, 2010, when numerous vehicles tried to traverse the Beijing-Tibet Expressway, including bevy and heavy trucks with construction loads. These trucks, traveling from Inner Mongolia coal fields to the capital, were particularly responsible for pushing highway capacity over by 60% of what it was designed to handle. Too many vehicles clogged the road to Beijing, China, which was, in the first place, constructed to ease the passage and prevent congestion.
Instead, it took up to three full days for a car to traverse the expressways. Moreover, the road was already 50% compromised with in-progress road construction. The drivers with the worst luck were stuck in the jam for five days, with an average of 0.6 miles of movement down the expressway per day. Clever Chinese villagers sold food and beverage along the road, making the most of the situation with the price of instant noodles three times the cost and water tenfold from its original yuan ($0.15) price. 
Chicago, Illinois, United States (2011)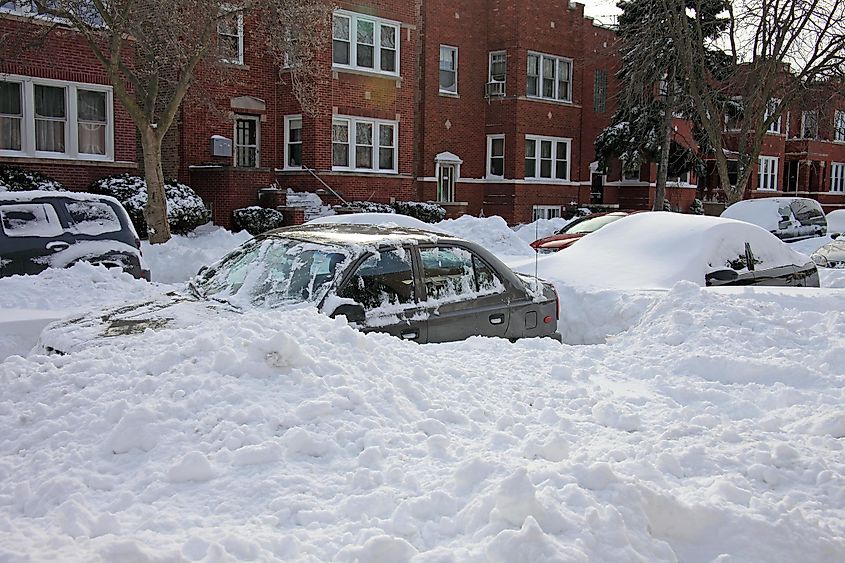 On February 1, 2011, a near-record of 20.2 inches of snow descended onto the Windy City on February 1, 2011, along with one of the worst traffic jams in American history. It occurred in a mid-winter blizzard during the evening rush hour, with most unfortunate heading north on Lake Shore Drive from downtown Chicago. The slowed traffic halted, stranding drifting motorists in the snow, piling nearly to the windshields. Numerous weather-related accidents prolonged the scene. 
The worst thing about this 12-hour crippling jam in Chicago was being stranded along the road in white-out conditions and freezing temperatures. People reported it was downright scary with the unceasing snowfall and vehicles turned on for heat, slowly draining gas out of tanks. Many abandoned their cars, deeming it too dangerous to stay put and wait out. The abandoned vehicles along Lake Shore Drive became a real car graveyard until the mess was cleared days later. 
Moscow, Russia (2012)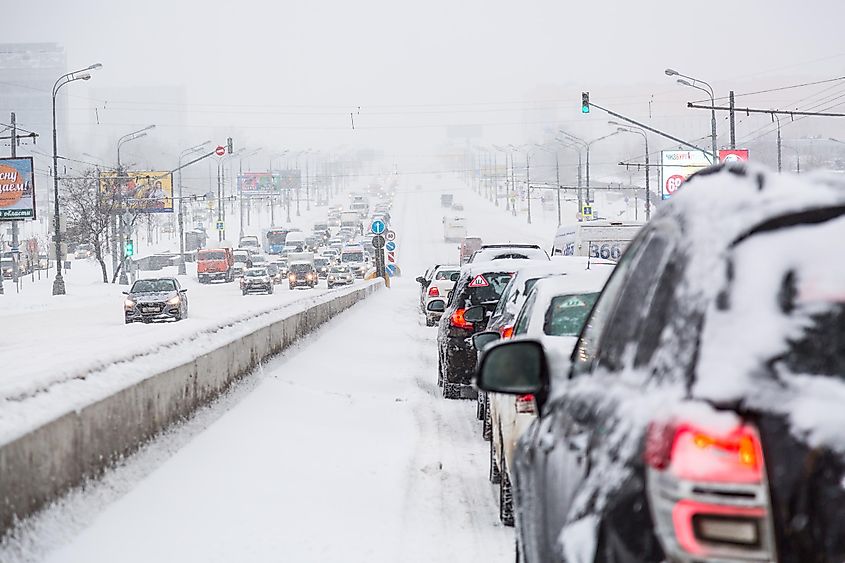 The traffic jam on November 30, 2012, was reportedly the world's longest at the hands of bad weather. Russia's famous winter hit worst with a snowstorm that buried Highway M-10 between St. Petersburg and Moscow. Cars were feet-deep in piles of snow that stalled movement and caused traffic to back up for a reported 125 miles (201 km).
The worst section with the main obstruction of snow piled a quarter of the distance from Moscow to St. Petersburg. This left some stranded for three whole days before getting dug out. Government tents along the route offered provisions and psychological counseling for exhausted motorists.
Traffic jams happen for numerous reasons, the most common being weather, special events, and accidents. The world population is growing, and unless new tech invents flying vehicles and air roads, it is only projected to worsen. With more drivers on the roads each day, the even bigger jams will take longer to resolve, with longer queues and more traffic involved in pile-ups.
Worst Traffic Jams in History
| Location | Date |
| --- | --- |
| Bethel, New York, United States | August 15, 1969 |
| Lyon to Paris, France | February 16, 1980 |
| East to West German Border  | April 12, 1990 |
| Tokyo, Japan | August 12, 1990 |
| Hamburg, Germany | 1993 |
| Houston, Texas, Interstate 45, United States | September 21, 2005 |
| Sau Paulo, Brazil | June 10, 2009 |
| China National Highway and Beijing-Tibet Expressway, China | August 14, 2010 |
| Chicago, Illinois, United States | February 1, 2011 |
| Moscow, Russia | November 30, 2012 |