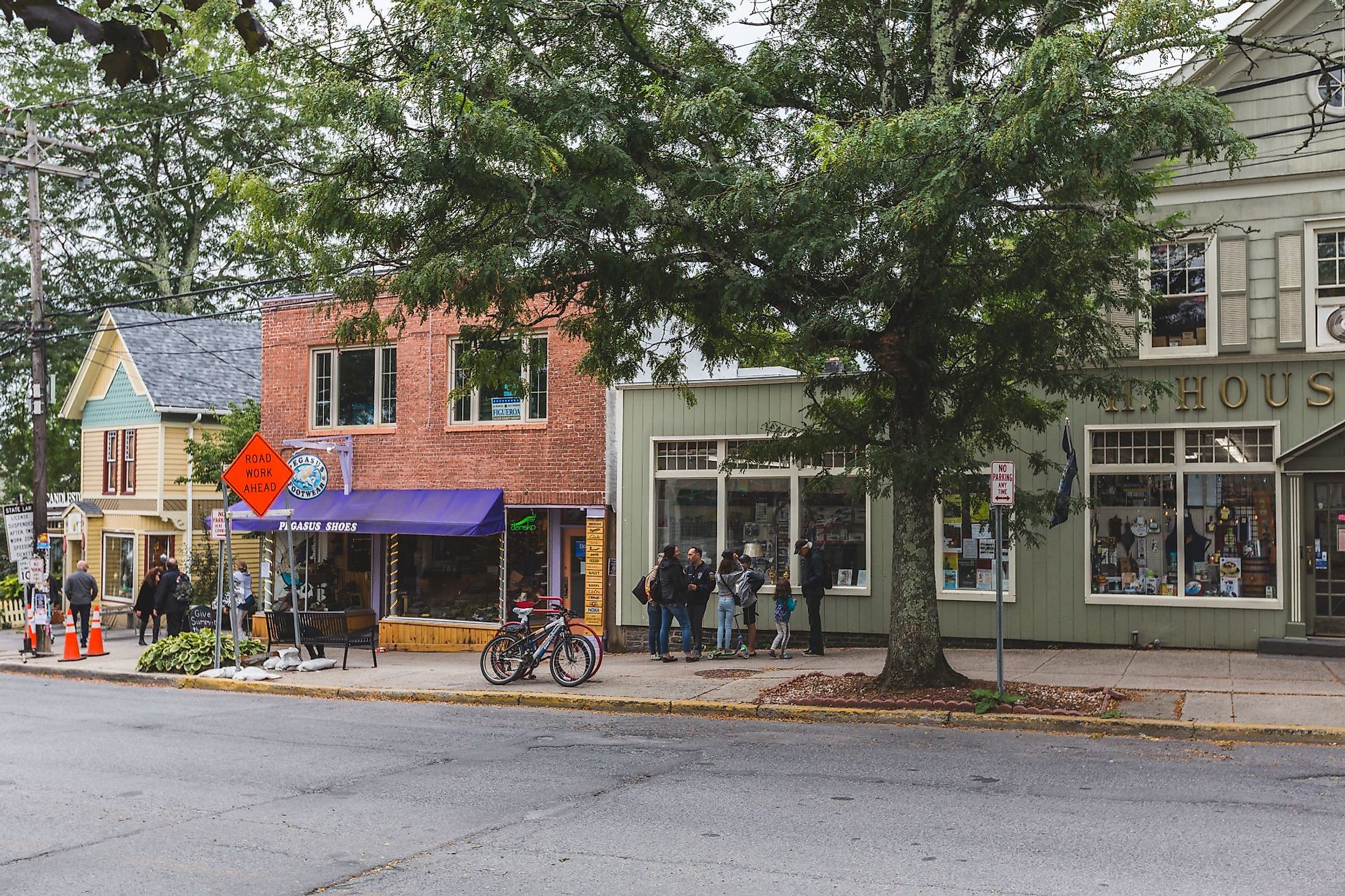 Woodstock is a big town situated in Ulster County in the southeastern portion of the US State of New York. Fewer than 6,000 people live in Woodstock, a quaint little Catskill hideaway that supports thriving art, music, theater, and religious cultures. The total crime rate in Woodstock is 10 per 1,000 people, which is close to the national average for American cities and towns of all sizes. 
Geography And Climate Of Woodstock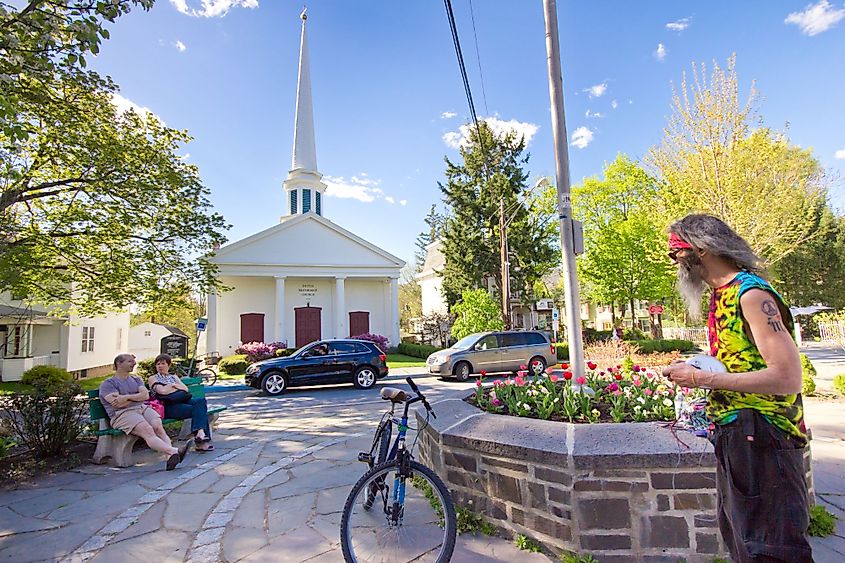 Woodstock covers a total area of 175.69 sq. km, of which 174.28 sq. km is occupied by land, and 1.41 sq. km is covered by water. Woodstock is located close to the Ashokan Reservoir in the southern Catskill, within the boundaries of Catskill Park. Placed at the top of Mead's Mountain Road in Woodstock is a Tibetan Buddhist monastery named Karma Triyana Dharmachakra. 
Woodstock experiences hot, humid summers and cold, snowy winters and is partly cloudy most of the time. The average yearly temperature ranges from 17°F to 81°F. According to the tourist score, the perfect time of year to visit Woodstock for warm-weather activities is from mid-June to mid-September. From May 27 to September 16, the warm season, which has an average daily high temperature above 71°F, lasts for 3.7 months. July is the year's hottest month in Woodstock, with average temperatures ranging between 80°F and 61°F. From December 1 to March 11, there is a 3.3-month period of cold weather with an average daily high temperature of less than 41°F. With an average low temperature of 18°F and high temperature of 32°F, January is the year's coldest month in Woodstock.
Brief History Of Woodstock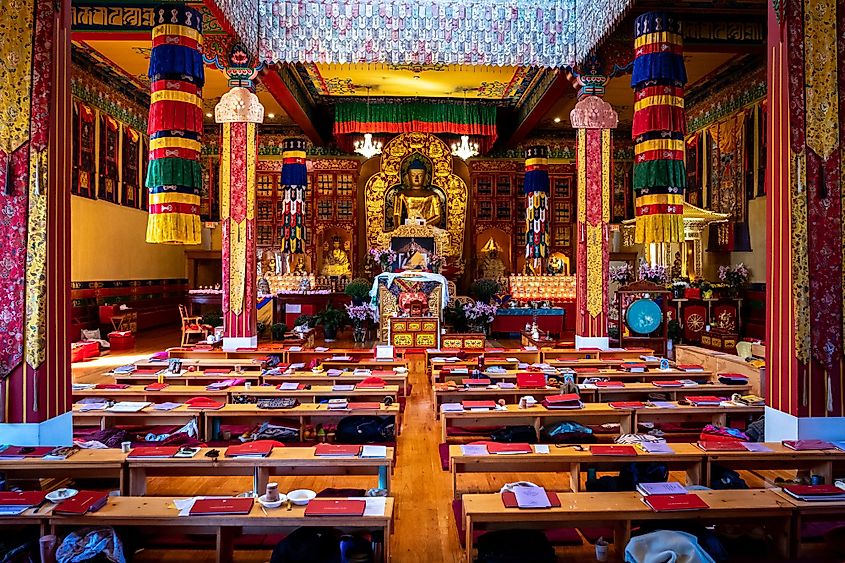 Woodstock was founded in 1787 after the first non-indigenous settler arrived around 1770. Later, the towns of Middletown, Windham, Shandaken, and Olive received parts of their territory from Woodstock. The Woodstock Music and Art Fair celebrated in Bethel from August 15–17, 1969, was named after Woodstock. About 400,000 young rock music enthusiasts came together at the Woodstock Festival, regarded as the pinnacle of the 1960s American youth counterculture.
Population And Economy Of Woodstock
As per the latest US Census, Woodstock has a population of 5,884 residents. Of this population, 49.1% were male, and 50.9% were female. In terms of age distribution: 3.2% were under five years old, 12.7% were under 18 years old, and 39.9% were over 65 years old. Regarding the population's ethnicity, 89.8% were white, 1.5% were black or African American, 1.7% were Hispanic or Latin, 3.7% were Asian, and 3.7% identified as two or more races. According to the same census, 46.9% of Woodstock's population aged 16 years and older were in the civilian labor force (50.5% female), and 14.6% were living in poverty. The median household income (2016-2020) was $62,375, and the per capita income in the past 12 months was $53,365.
Attractions In Woodstock
Catskill Park Trails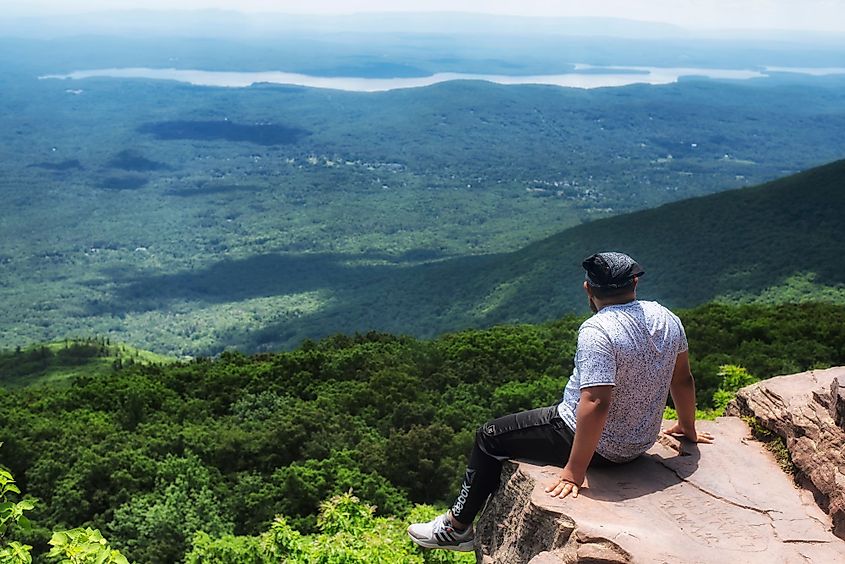 Established in 1885, Catskill Park constitutes around 700,000 acres of wilderness that spans over four countries. Many Woodstock residents enjoy climbing Overlook Mountain, the rounded-topped mountain that stands guardian in the distance. With a peak elevation of more than 3,000 feet, it is the Catskill range's furthest-southern summit. As implied by the name of the mountain, the views are breathtaking.
Ashokan Promenade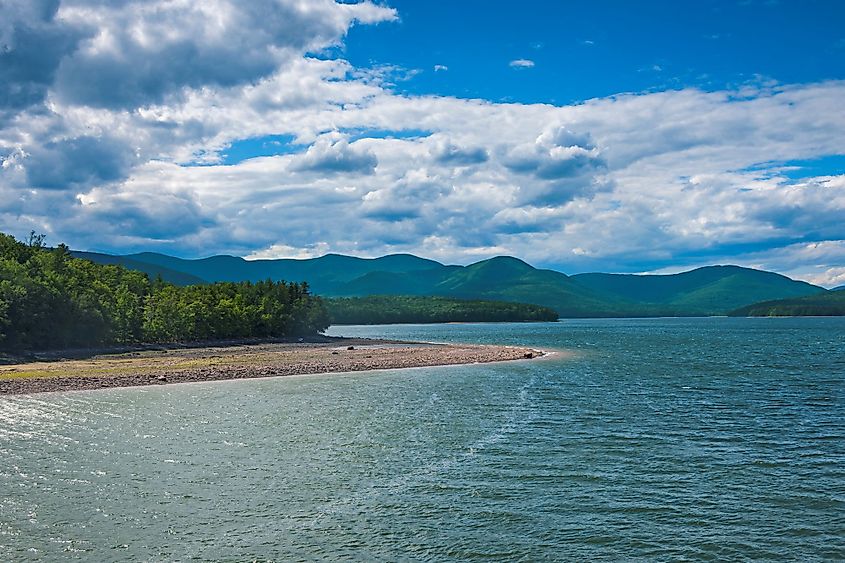 Along its southern bank, the paved Ashokan Promenade, which is 2.8 miles long, offers stunning views of the Catskill Mountains and opportunities to see wildlife. Both cycling and walking are allowed on the path; however, swimming and diving are absolutely forbidden. Bringing gasoline-powered vehicles into the reservoir is also prohibited. However, one can rent a rowboat to enjoy cruising over the Ashokan Reservoir.
Tinker Street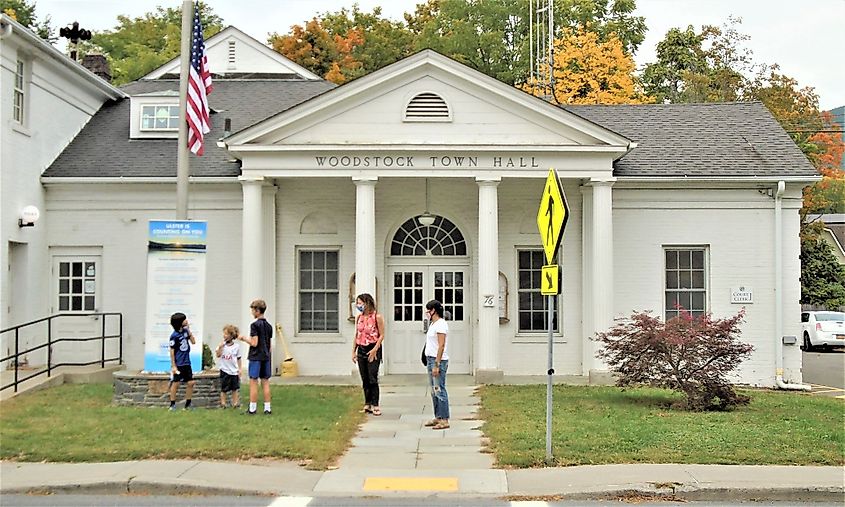 The primary street that passes through the heart of Woodstock's picturesque main town is Tinker Street. Visitors can find restaurants, shops, galleries, and architectural relics from Woodstock's long history on either side, including the mid-19th-century Woodstock Reformed Church.