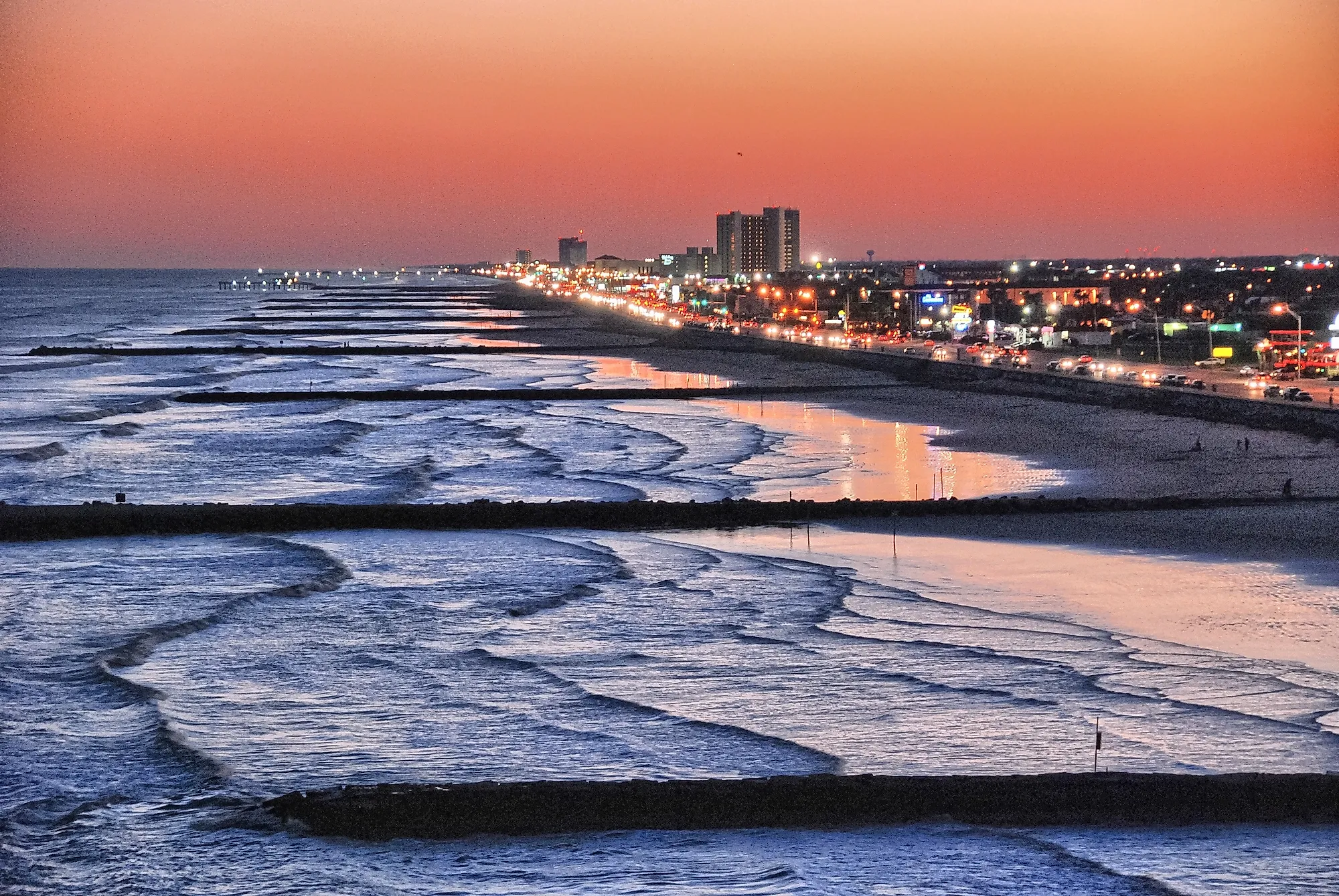 Located just off the Texas Gulf Coast, Galveston is an historic port city, and a relaxing waterfront oasis for families, couples, and singles. With its magnificent beaches, historic downtown and only an hour's drive from Houston, Galveston is a prime choice for any Texas vacation.
After surviving the devastating 1900 hurricane, the city of Galveston, Texas fought back and recovered as a thriving seaside community. Recently ravaged by Hurricane Ike, Galveston remains a quiet, elegant city with plenty to offer. The city has beautifully preserved Victorian houses, unique shops, cultural museums, lively festivals and a downtown center filled with entertainment and shopping opportunities.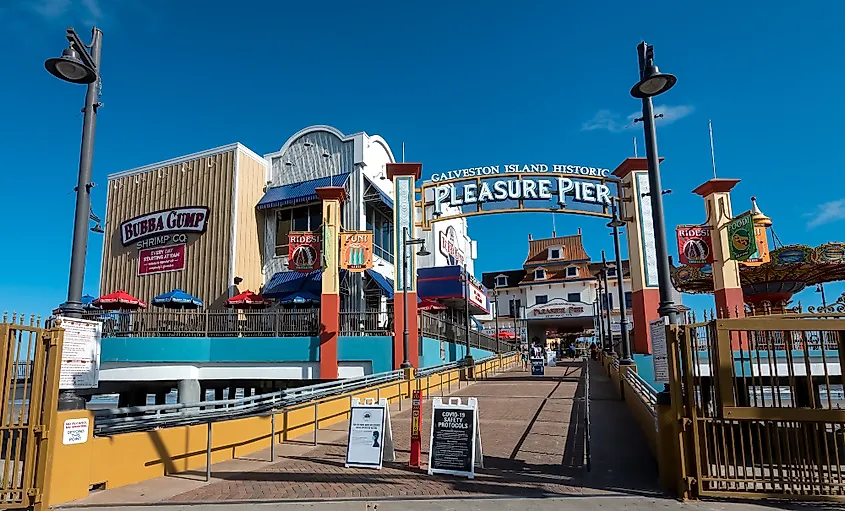 Galveston is currently ranked as the number one cruise port on the Gulf Coast. The Galveston County Daily News, the city's main newspaper, is the oldest continuously printed newspaper in Texas, in business since 1842. At the end of the 19th century, Galveston was home to a number of state firsts, including the first orphanage in 1876 and the first telephone in 1878.
Major Attractions Of Galveston
The Strand
A National Historic Landmark District, the Galveston Strand is comprised of mainly Victorian era buildings that now house restaurants, antique stores and eclectic shops. A major island attraction, The Strand also hosts two very popular festivals, the annual Galveston Mardi Gras and the old England flavored Christmas festival known as Dickens on the Strand. With a wealth of historical exhibits, museums, restaurants and night clubs, the Strand offers plenty of ways to enjoy this beachfront getaway.
Moody Gardens Galveston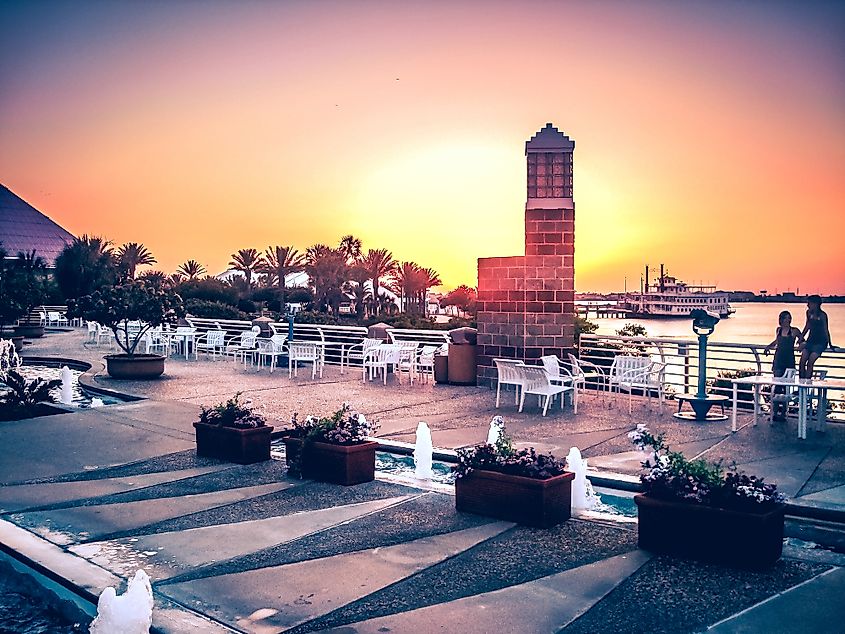 The #1 tourist destination in Texas is a family resort, educational museum, and entertainment complex. Moody Gardens is easily recognizable by its three large glass pyramids, each housing different habitats and extraordinary animals from around the planet. A stroll through the first Rainforest Pyramid, brings you face-to-face with exotic trees, plants, fish and birds from several rainforest habitats, not often seen in zoos. The Aquarium Pyramid displays life from the world's oceans, including penguins from Antarctica, sharks and a rainbow of tropical fish, while the third, the Discovery Pyramid, focuses on science-oriented activities and exhibits. Resort guests will also enjoy the luxury day spa, swimming pool, and great fitness facilities.
Galveston Cruises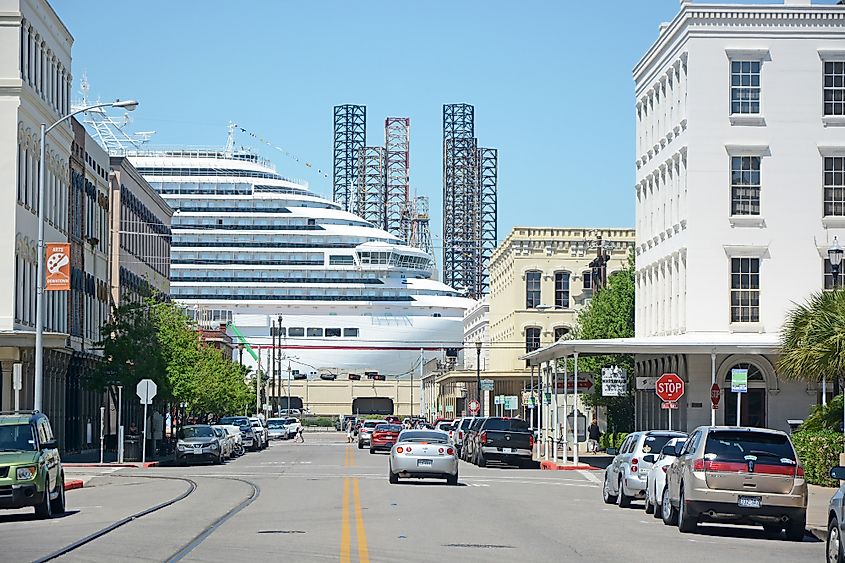 One of the greatest Galveston attractions in recent years has been the emergence of cruising. The Port of Galveston is now used by many cruise lines, including Carnival, Royal Caribbean, Celebrity and Princess. With a full itinerary of activities and with ships built to dazzle, passengers embark at Galveston for ports at Montego Bay, Jamaica, Key West, Florida, the Bahamas and Mexico's Yucatan Peninsula to name just a few. If crusing is on your agenda, Galveston can offer you one of the most unforgettable experiences of your life!