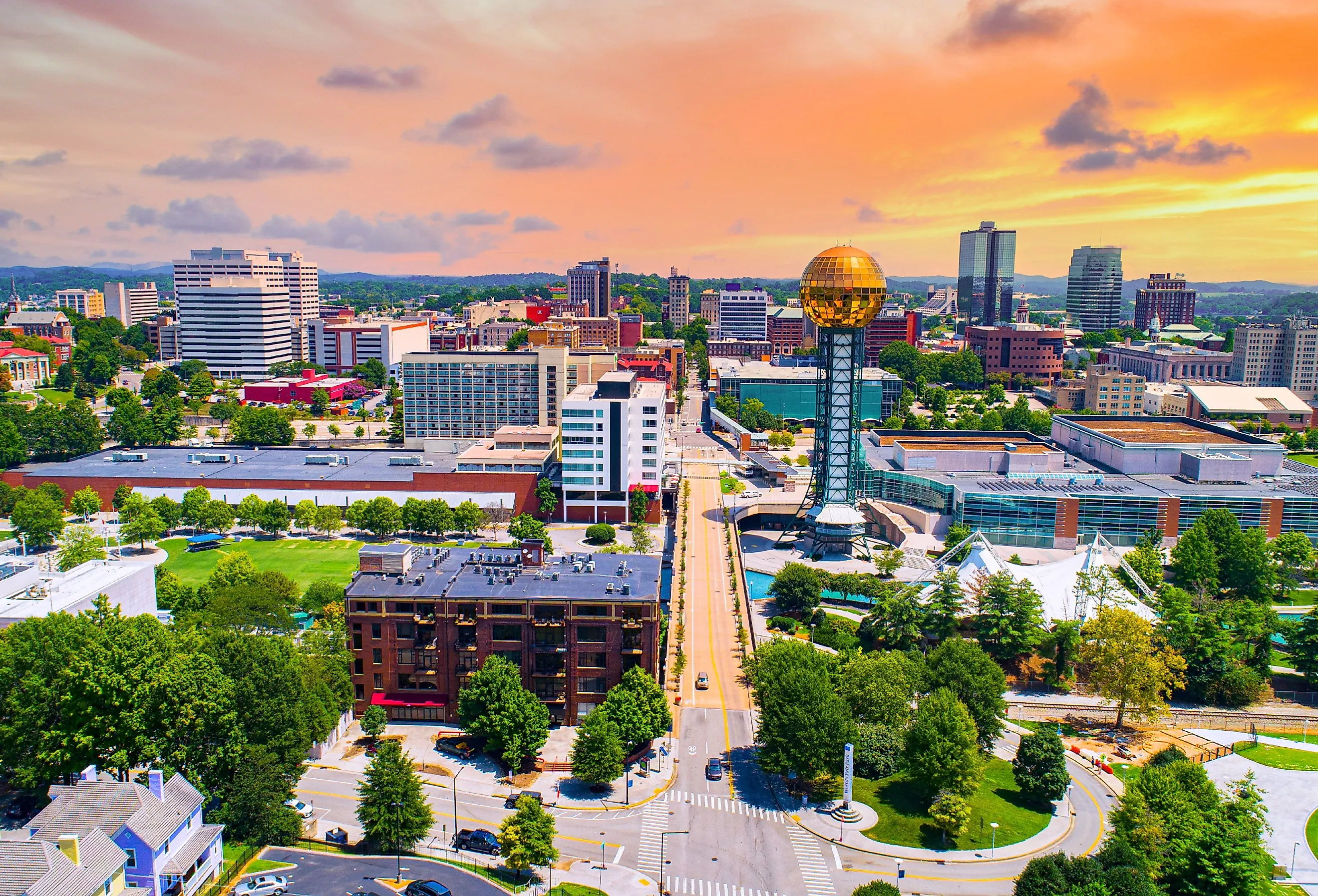 9 Ideal Destinations for a 3-Day Weekend in Tennessee
Tennessee, which is well-known for its illustrious musical history, charming little towns, and breathtaking natural beauty, provides a wide range of wonderful locations for an unforgettable three-day weekend escape. Tennessee entices nature enthusiasts, history fans, and cultural connoisseurs equally with its breathtaking Great Smoky Mountain peaks, scenic rivers, and lakes that dot the terrain. Every place has its own charm and attractions that guarantee a memorable trip, whether the purpose of the trip is to relax or fill the getaway with a packed schedule. Book now and travel across the picturesque scenery and lively towns of Tennessee. Prepare for tranquil nature, hidden treasures, and priceless experiences that will last a lifetime.
Gatlinburg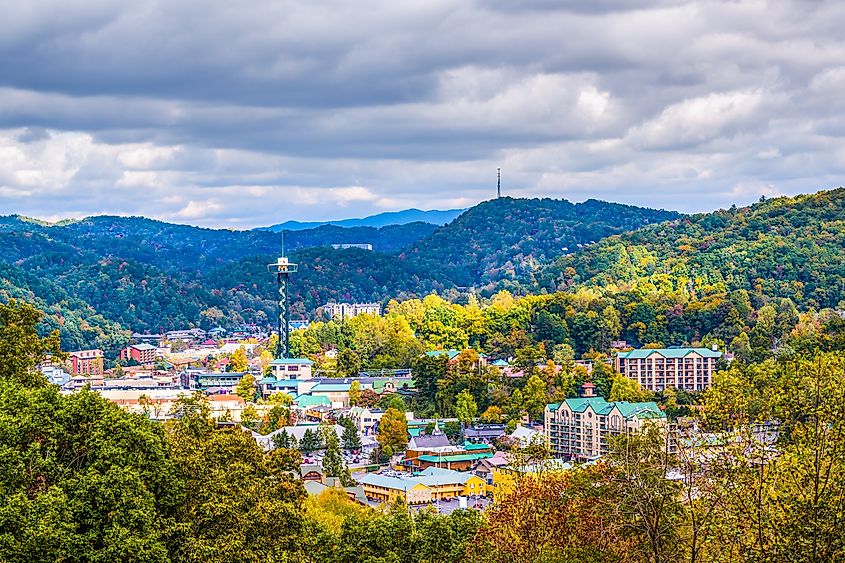 Nestled at the doorstep of the Great Smoky Mountains National Park, Gatlinburg is a quaint mountain town that serves as an excellent base for outdoor adventures. Hike scenic trails that lead to breathtaking viewpoints, explore the bustling downtown area filled with shops and restaurants, or experience the thrill of ziplining through the lush forest canopy. Visit Ober Gatlinburg, a mountaintop amusement park with year-round activities, including skiing, wildlife encounters, and an aerial tramway ride with beautiful views. Although its population is small, Gatlinburg has big city attractions in town, such as live theatre, magic shows, comedy shows, entertaining tours, and more. With its stunning natural surroundings, charming atmosphere, and wide range of attractions, Gatlinburg is an ideal destination for nature enthusiasts and those seeking a mountain retreat of any speed.
Nashville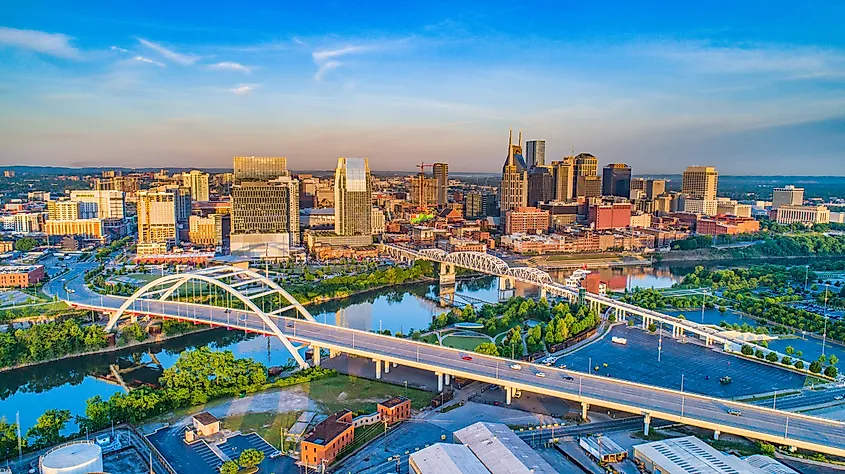 As the vibrant capital of Tennessee, Nashville is renowned for its legendary music scene, lively nightlife, and Southern hospitality. Discover the heart and soul of country music at the Grand Ole Opry, where numerous legendary musicians have performed. Visit the historic Ryman Auditorium, or explore the Country Music Hall of Fame. The lively streets of Broadway include honky-tonks, live music venues, and delicious Southern cuisine at renowned eateries. Hockey fans can also catch a Predators game at the Bridgestone Arena. For a dose of nature, explore one of Nashville's many parks; take one of the scenic trails of Radnor Lake State Park or enjoy a peaceful walk along the Cumberland River. With its unique blend of music, history, natural attractions, and lively nightlife, Nashville offers a dynamic and captivating experience.
Chattanooga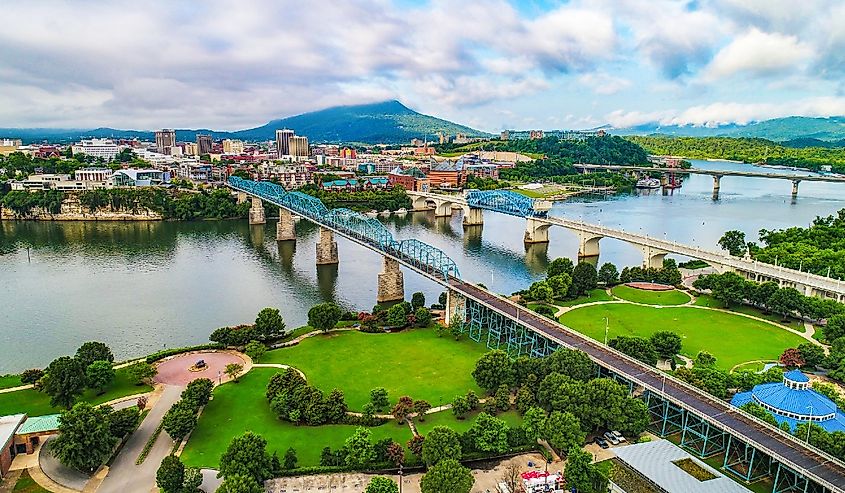 Chattanooga, a city tucked between the Tennessee River and the Appalachian Mountains, mixes city attractions with breathtaking natural scenery. Take in the amazing views from the renowned Incline Railway, or snap some memorable photos of the Ruby Falls, an underground waterfall located deep beneath Lookout Mountain. Cool off at Coolidge Park, take a riverboat tour down the Tennessee River, or visit the Chickamauga and Chattanooga National Military Park to learn more about the history of the Civil War. Adventure seekers should take the chance to go hiking or biking through the beautiful Prentice Cooper State Forest nearby or to try their hand at rock climbing at the well-known and challenging Tennessee Wall. Chattanooga provides a great getaway for everyone with its beautiful landscapes, outdoor activities, and historical sites.
Memphis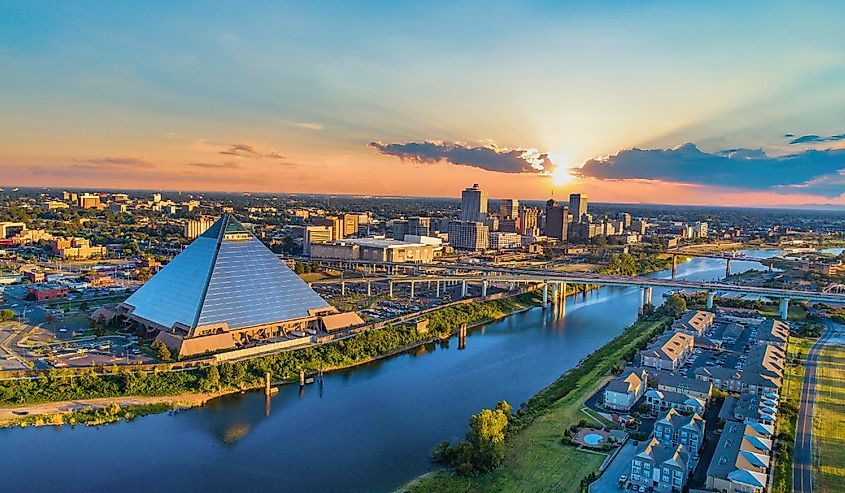 Memphis is a city rich in musical history and famous locations, being the birthplace of blues, soul, and rock 'n' roll. Visitors can peek into the life and legacy of the King of Rock 'n' Roll by visiting Elvis Presley's former home, Graceland. Dive into the tastes of the local renowned restaurants serving delectable barbecue and explore Beale Street, which is well-known for its vibrant music scene. Learn more about the city's fascinating past at the National Civil Rights Museum and enjoy a walk or picnic along the Mississippi Riverfront while taking in the beautiful scenery. Shelby Farms Park, a local park with expansive greenery, paths, and even a herd of bison, is a great place for nature enthusiasts to unwind and enjoy the more low-key parts of the city.
Great Smoky Mountains National Park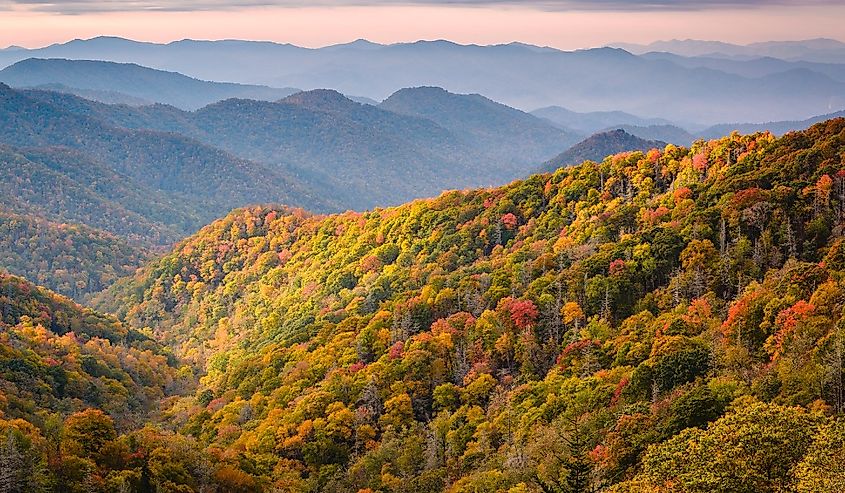 The Great Smoky Mountains National Park, which spans across both Tennessee and North Carolina, is an excellent destination for any nature lover's getaway. Take in the beauty of this UNESCO World Heritage Site, which is home to historic mountains, breathtaking waterfalls, and a rich diversity of wildlife. Head underground and visit the Forbidden Caves, go for hikes and trails like the Roaring Fork Motor Trail, and more. Explore old grounds and scope out wild animals along the scenic Cades Cove Loop Road. During the summer, visitors are likely to spot synchronized fireflies, so make sure to have a camera handy at all times. Outdoor enthusiasts can unwind in the Great Smoky Mountains National Park thanks to its serene beauty and endless recreational pastimes.
Knoxville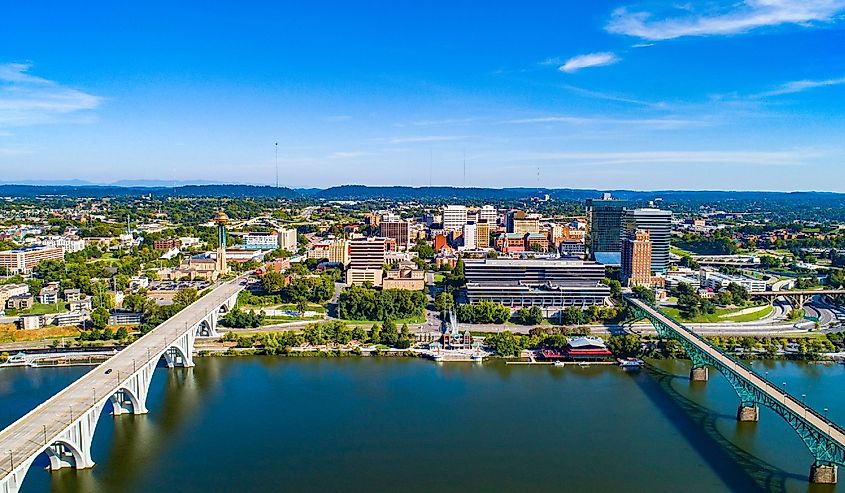 Situated along the Tennessee River and at the foothills of the Great Smoky Mountains, the city of Knoxville seamlessly blends into the surrounding natural beauty. Knoxville is the perfect family getaway destination, with both indoor and outdoor activities guaranteed to make everyone happy. Visitors can start by immersing themselves in history at the East Tennessee History Center or take a stroll through the beautiful gardens of the Knoxville Botanical Garden and Alex Haley Heritage Square. For a unique outdoor activity, take the family to Navitat Knoxville for treetop family fun, an outdoor experience located just outside of the city where visitors can go ziplining or climb and swing across the treetops in the surrounding forest. Knoxville offers a diverse range of attractions and experiences for all visitors to enjoy.
Johnson City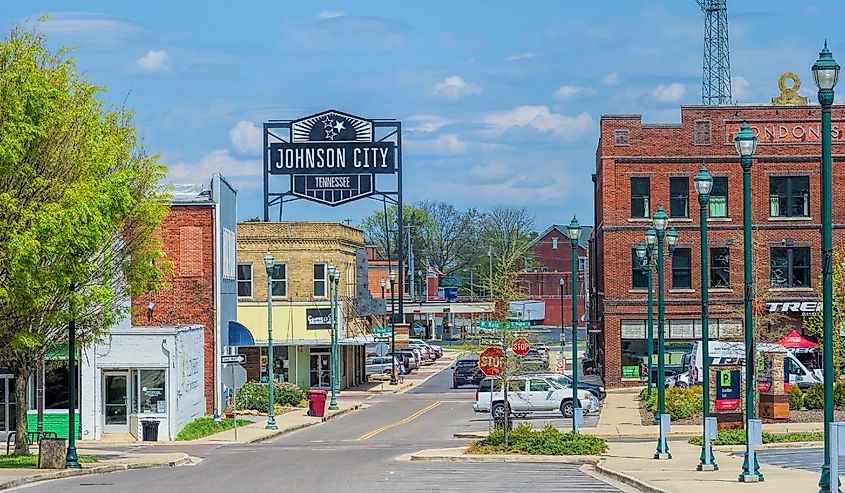 Encircled by beautiful mountains and natural scenery, Johnson City is a cozy location in northern Tennessee. Discover the beautiful sights found at Buffalo Mountain Park by climbing its paths and taking in its magnificent landscapes. At the Tipton-Haynes State Historic Site, visitors can learn about the history of the area or check out the interactive exhibits in the Hands On! Discovery Centre. Pack snacks and head for the Tweetsie Trail, which offers views of a quarry and lush forests. For a full day of nature, spend time at the Winged Deer Park, and for city fun, stop by one of the local breweries and grab a drink.
Franklin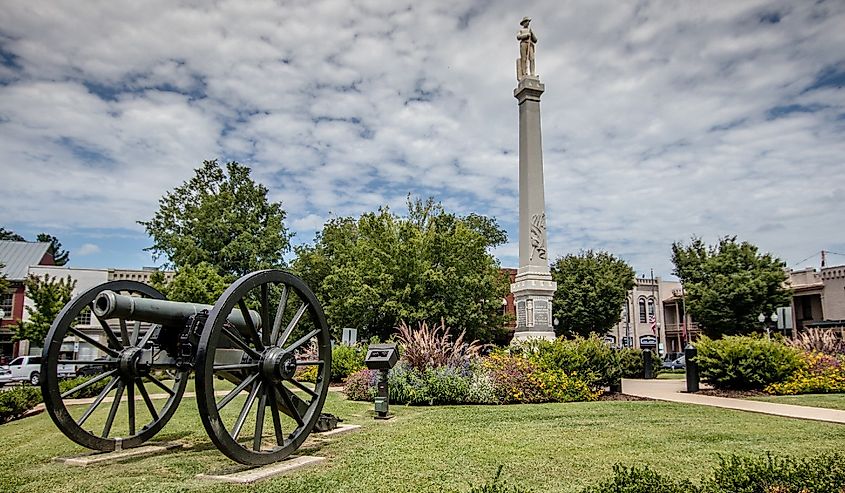 Franklin, a historic town located south of Nashville, is well-known for its beautiful Main Street, lined with enticing stores, restaurants, and boutiques. A big attraction for visitors, is staying at the Gatehouse at Dark Horse Recording Estate, which is a secluded yet luxe location where many legendary artists have stayed. To learn more about the local Civil War Era history, visit the Carter House and Carnton Plantation. Radnor Lake State Park, close by, provides beautiful paths and chances to see wildlife for nature lovers, and the Natchez Trace Parkway has amazing views, especially at sunset. Sip world-renowned Tennessee whiskey and enjoy live performances at places like the Franklin Theatre. Discover Franklin's unique history, culture, and natural beauty for a fun weekend getaway.
Cookeville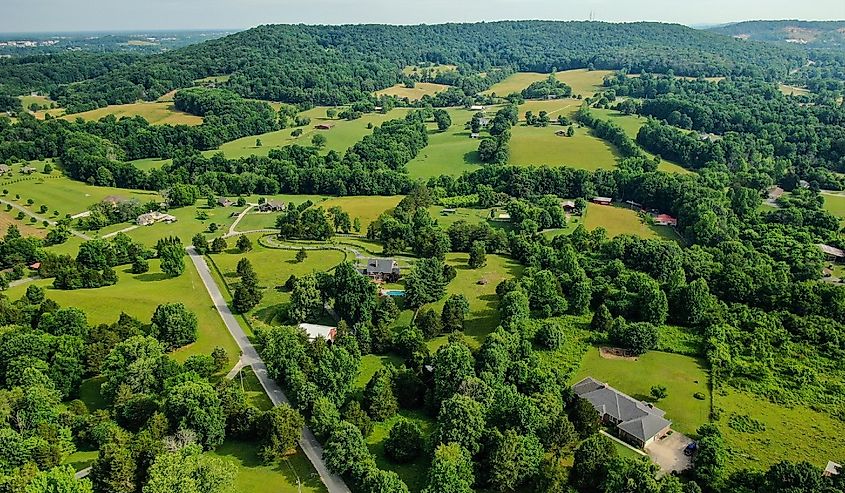 Cookeville, a bustling community with no shortage of stunning scenery along its rolling hills, is in the Upper Cumberland area. Explore Burgess Falls State Park's sights, which include beautiful waterfalls and hiking paths. Brush up on railroad history at the Cookeville Depot Museum, which also has exhibits on the local culture, or visit the Cookeville Performing Arts Centre to see a live performance. Enjoy a picnic and laze around in nature at Cane Creek Park and Hidden Hollow Park. Cookeville is a hidden gem waiting to discover, with its warm community, outdoor activity options, and attractive downtown area.
The best 3-day weekend getaway destinations in Tennessee cater to a variety of interests, from nature lovers and music fans to history fanatics and adventure seekers. Tennessee has something for everyone, whether you enjoy soaking up the stunning scenery of the Great Smoky Mountains National Park, immersing yourself in Nashville's thriving music industry, or learning more about Chattanooga and Memphis' fascinating histories. Each location provides a distinctive combination of culture, nature, and hospitality, from quiet little villages to busy city hubs. Plan a getaway holiday now, pack up the family, or surprise a loved one and enjoy Tennessee's kind hospitality, and make lifelong memories exploring the beauty and charm of any and all of these fantastic destinations for a memorable three-day weekend.