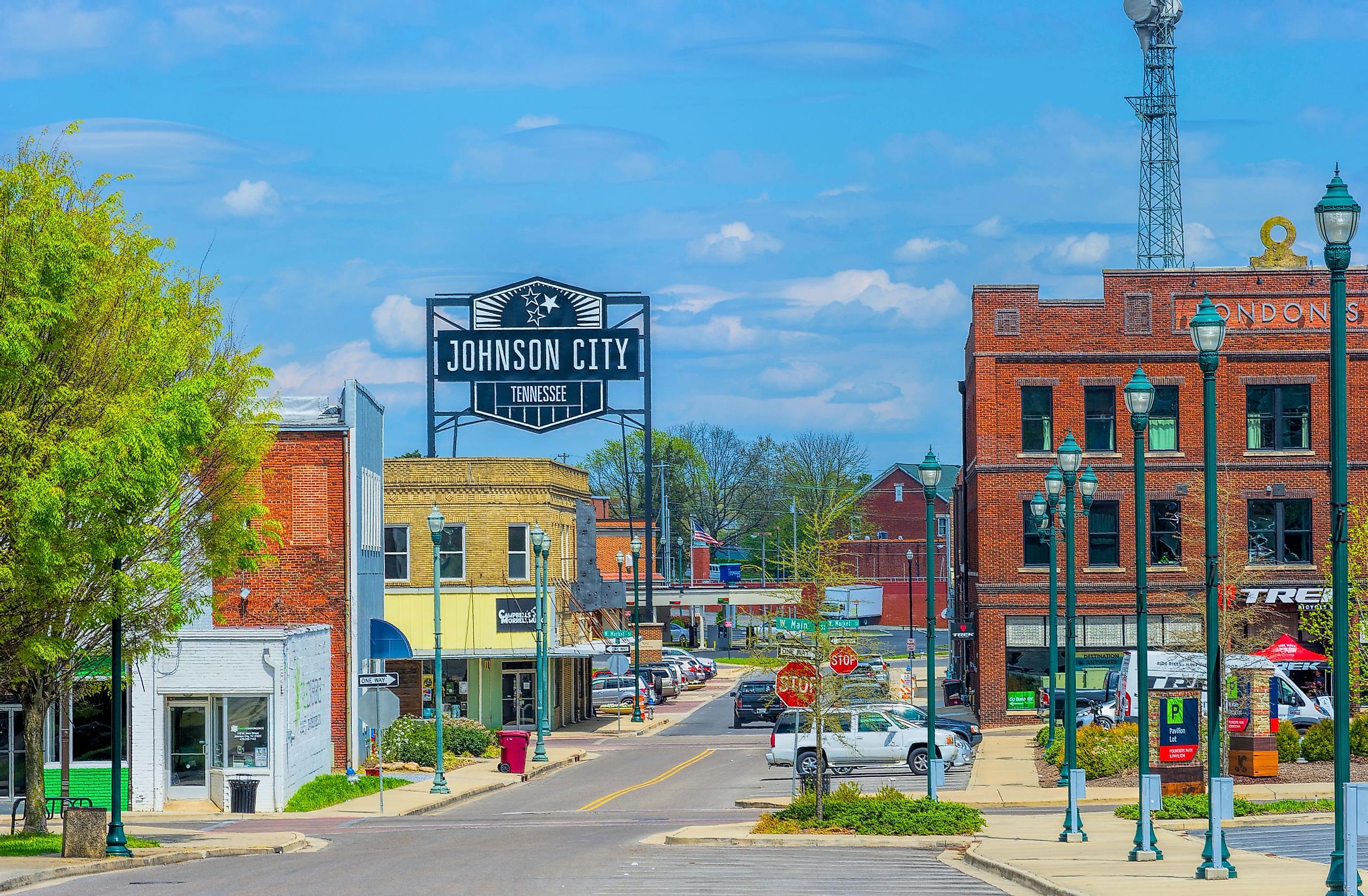 8 Most Underrated Cities In Tennessee
Welcome to the hidden gems of Tennessee! While the state is famous for its vibrant cities, storied past, and stunning scenery, there are some smaller towns that often fly under the radar for tourists. But don't let their size fool you, as these underrated destinations pack a punch with their own unique blend of history, culture, and outdoor recreation. Whether you're seeking a quiet escape in a charming river town or an adventure in a picturesque mountain community, these eight cities are well worth exploring. Get ready to discover Tennessee's best-kept secrets as we take you on a journey through the state's most underrated cities.
Cookeville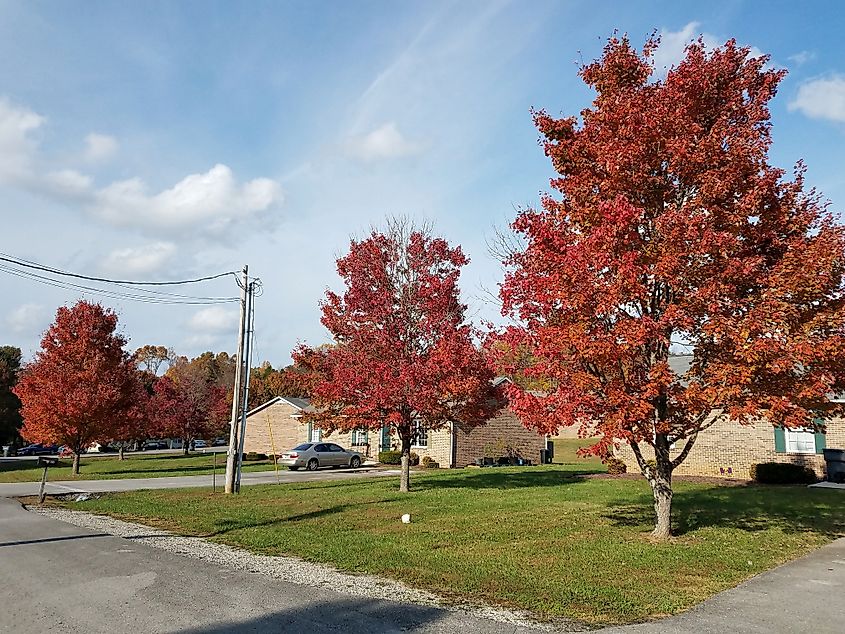 Nestled in the heart of the Upper Cumberland region, Cookeville is a small city that boasts breathtaking natural scenery, including numerous parks and lakes that make it a paradise for outdoor enthusiasts. Visitors can explore the picturesque Burgess Falls State Park, with its cascading waterfalls and hiking trails, or take a dip in the refreshing waters of Center Hill Lake. Cookeville's historic downtown area is also a must-see, with charming shops, art galleries, and restaurants that offer a taste of the local culture. And for those who love trains, the Tennessee Central Railway Museum is a true gem, offering rides and special events that are fun for the whole family. Whether you're looking for an adventure in the great outdoors or a cultural experience in a charming town, Cookeville has something for everyone. 
Johnson City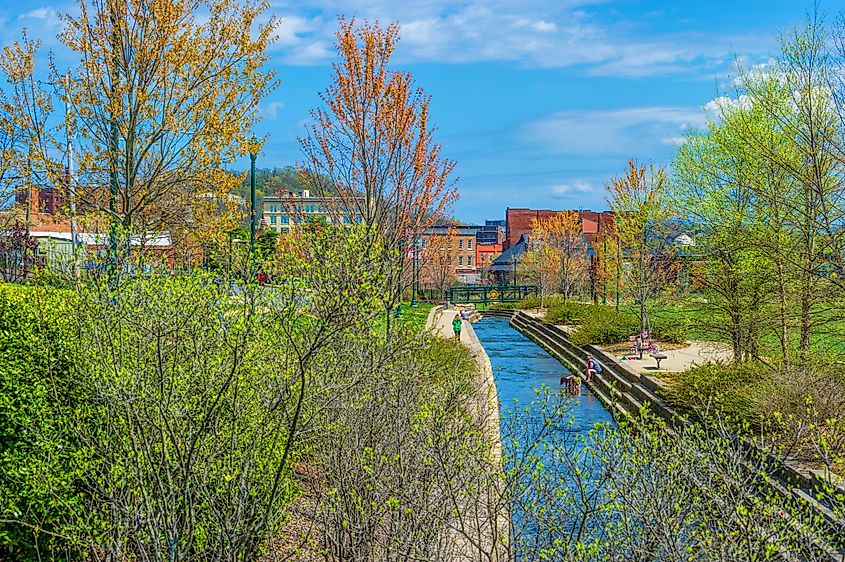 Located in the northeastern corner of Tennessee lies the vibrant college town of Johnson City, exuding southern charm and a zest for life. With the Appalachian Mountains as its backdrop, Johnson City offers countless opportunities for outdoor enthusiasts to experience nature's beauty. Its numerous parks and green spaces, including the Tweetsie Trail, offer breathtaking vistas, making them the perfect spots for hiking, biking, or a relaxing stroll. Additionally, Johnson City boasts a thriving arts scene, with several galleries and performance venues showcasing local talent. Visitors can revel in the city's many cultural offerings, including music festivals and theatrical productions, and indulge in the delicious local cuisine. With its perfect blend of natural beauty and cultural vibrancy, Johnson City is a must-visit destination for any travel enthusiast.
Maryville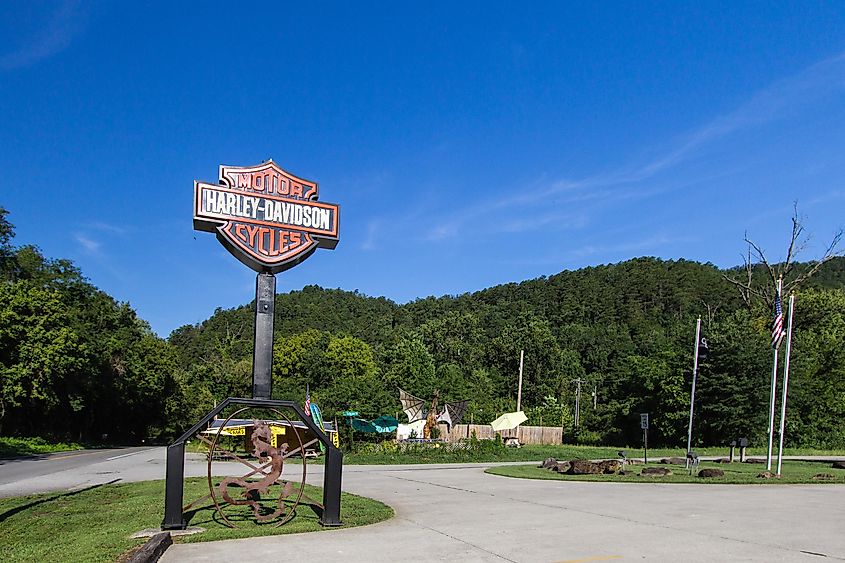 Right in the foothills of the Great Smoky Mountains, Maryville is a charming town with a storied past. Boasting one of the oldest colleges in the state, Maryville College, the town is also home to a delightful downtown area replete with chic boutiques, cafes, and antique shops. However, the true jewel in Maryville's crown is its proximity to the breathtaking Great Smoky Mountains National Park. The park's awe-inspiring natural beauty offers visitors an endless array of outdoor activities, from hiking scenic trails and fishing tranquil streams to camping under the stars. With its perfect combination of small-town charm and outdoor adventure, Maryville is a destination not to be missed. 
Murfreesboro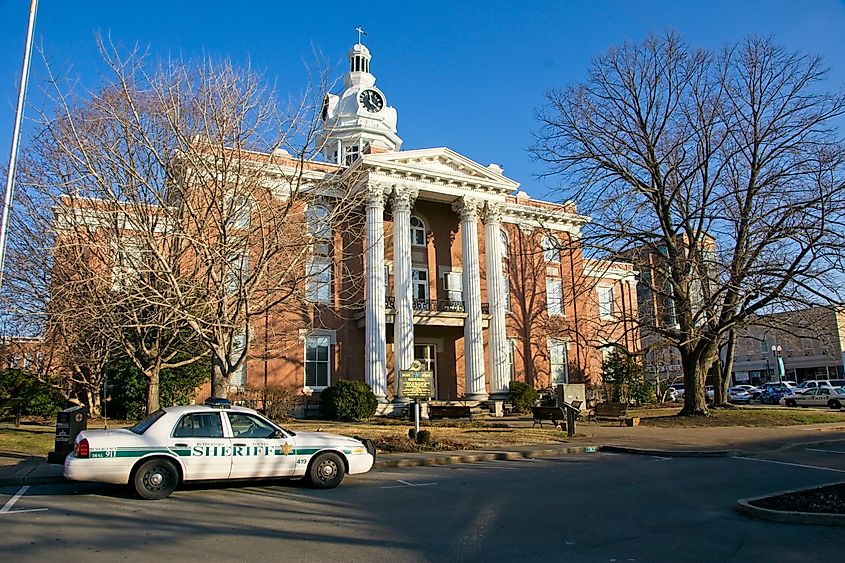 Just a short drive south of Nashville lies the vibrant city of Murfreesboro, a hub of activity that's sure to keep you entertained. As the home of Middle Tennessee State University, the city has a youthful energy and a lively college-town vibe. Murfreesboro boasts a rich history, with a wealth of Civil War-era sites, including the iconic Stones River National Battlefield. But the city isn't just a relic of the past - it's also packed with natural beauty. Visitors can explore the stunning Barfield Crescent Park, with its acres of lush green space and picturesque trails. Whether you're a history buff or a nature lover, Murfreesboro is a destination that's sure to leave a lasting impression.
Cleveland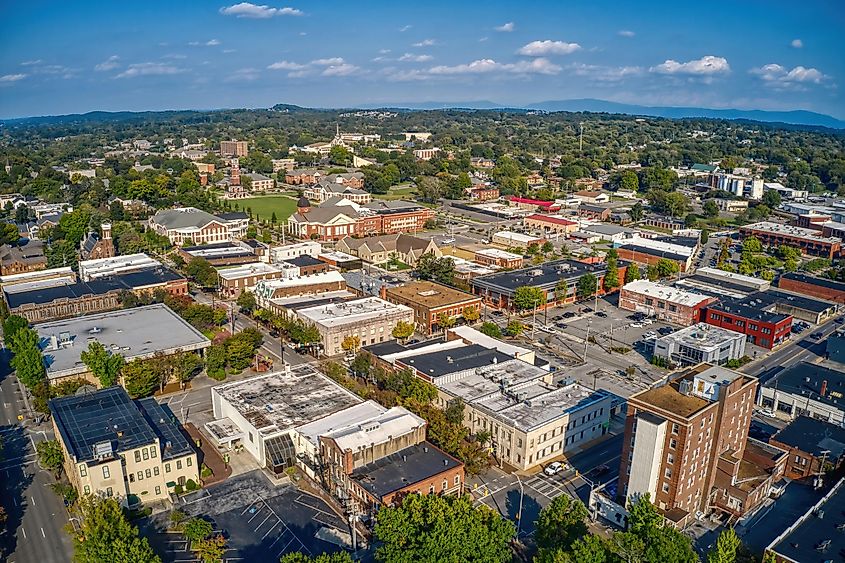 Tucked away in the foothills of the Appalachian Mountains lies the delightful town of Cleveland, renowned for its warm community spirit and cultural delights. For nature lovers, Cleveland is a treasure trove of parks and green spaces, with the historic Red Clay State Park providing a fascinating glimpse into the region's Native American heritage. Visitors can explore the park's trails, exhibits, and artifacts at their leisure, immersing themselves in the area's rich history. For a deeper dive into the town's cultural offerings, the Museum Center at 5ive Points is a must-visit, offering interactive exhibits and displays that bring the town's past and present to life. Whether you're an outdoor enthusiast or a culture buff, Cleveland is a town that has something for everyone, making it an ideal destination for your next Tennessee adventure.
Greeneville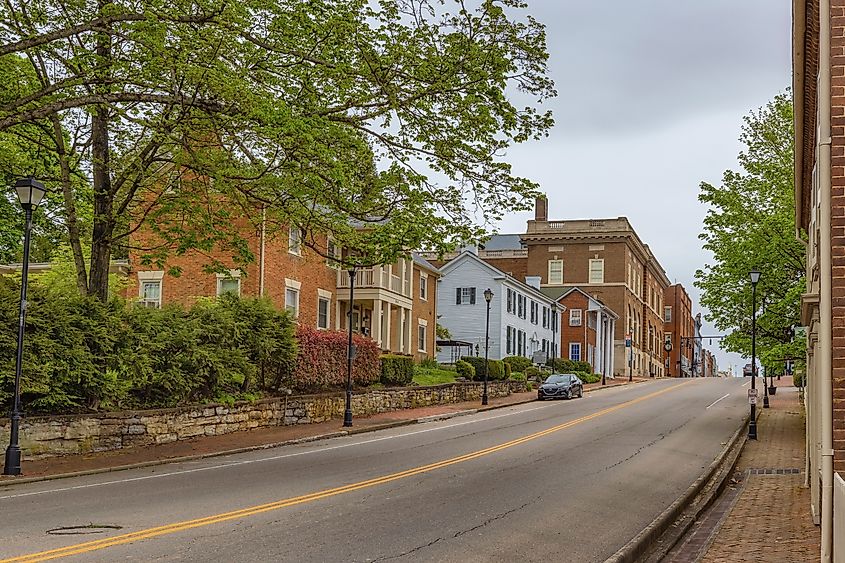 In the northeastern corner of Tennessee lies the charming town of Greeneville, a hidden gem that's sure to delight history buffs and nature enthusiasts alike. This small town boasts a rich history, with a number of historic sites, including the Andrew Johnson National Historic Site, which offers visitors an intimate glimpse into the life of the 17th president of the United States. But that's not all; Greeneville is also surrounded by stunning natural beauty, with the rugged peaks of the Cherokee National Forest and the sparkling waters of the Nolichucky River just a stone's throw away. And when you're ready to take a break from all the outdoor adventure, the town's charming downtown area is the perfect place to unwind, with plenty of locally-owned shops and restaurants to explore. Greeneville truly has something for everyone, making it an ideal destination for your next Tennessee adventure. 
Clarksville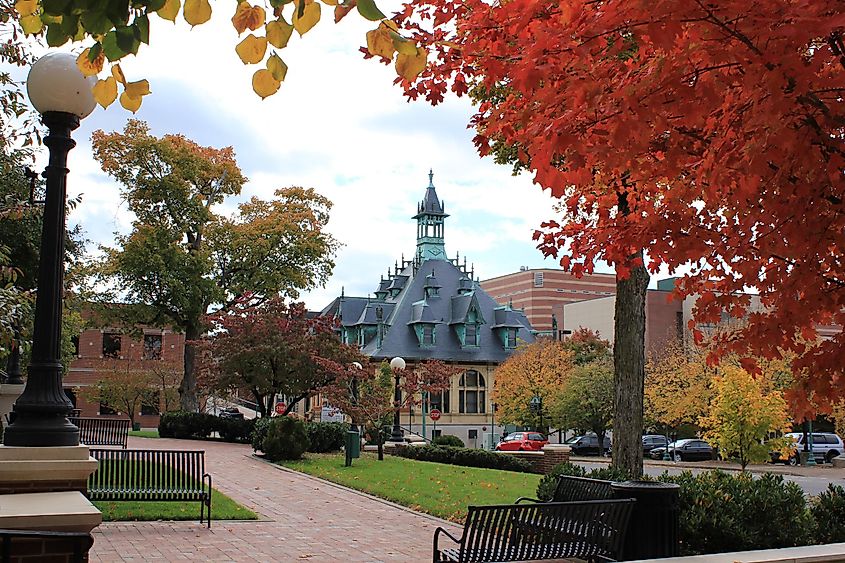 Clarksville is a vibrant city located in northwestern Tennessee, with plenty to offer visitors seeking adventure and exploration. With Austin Peay State University located within the city, the youthful energy is palpable. One of the city's main draws is its rich history, with several sites of historic significance, including the Fort Defiance Civil War Park and Interpretive Center, where visitors can gain insights into the region's past. For nature enthusiasts, Clarksville is home to several parks and green spaces, including the breathtaking Liberty Park, which features an array of outdoor activities, such as hiking, biking, and fishing. Additionally, the Cumberland Riverwalk offers stunning views of the river and the surrounding areas, providing visitors with an opportunity to connect with nature. With its blend of history and natural beauty, Clarksville is an ideal destination for any Tennessee adventurer.
Athens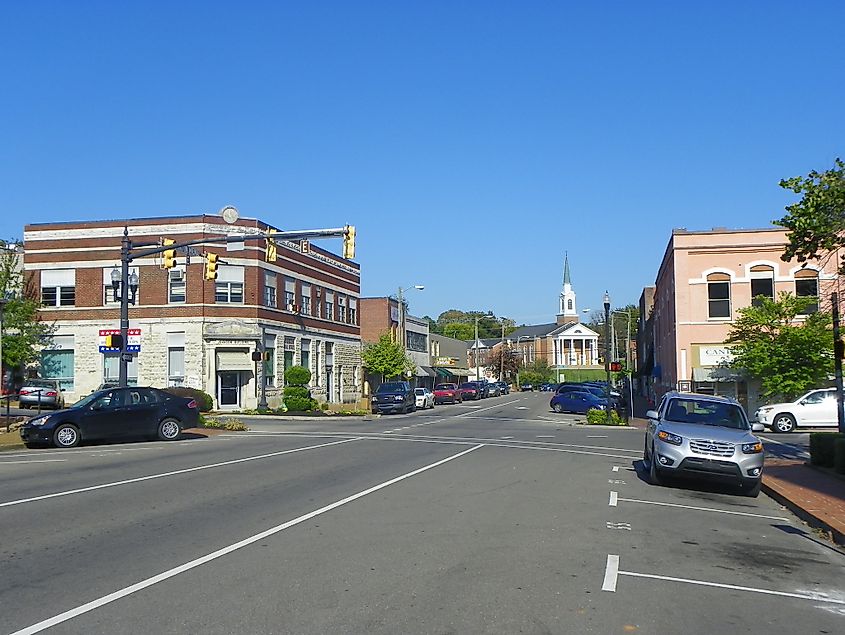 Down in southeastern Tennessee, Athens is a hidden gem that offers visitors a unique blend of small-town charm and natural beauty. The historic town boasts a vibrant downtown area where visitors can explore an array of locally-owned shops and restaurants. Athens is surrounded by several parks and green spaces, including the picturesque Starr Mountain Park, where visitors can hike, bike, and take in breathtaking views of the surrounding landscape. For those who love the water, the nearby Watts Bar Lake offers a range of recreational opportunities, including boating, fishing, and swimming. History buffs can explore the town's rich past by visiting several historic sites, such as the Mayfield Dairy Farm, which provides a fascinating glimpse into the dairy industry, and the McMinn County Living Heritage Museum, which showcases the region's rich history. Whether you love nature or cherish history, Athens is a must-visit destination in Tennessee.
Tennessee is filled with hidden gems, and these eight underrated cities are well worth a visit. Whether you're seeking outdoor adventures, cultural experiences, or a small-town charm, these cities have something for everyone. From the stunning natural scenery in Cookeville to the rich history and culture of Athens, each town offers a unique experience that sets it apart from others. Make sure to check out the local parks, lakes, and rivers, as they are some of the main draws of these cities. So, next time you're planning a trip to Tennessee, be sure to add these underrated cities to your itinerary. You won't regret it!