If you are looking for a relaxing, adventurous, or beautiful three-day weekend destination in the Midwest, look no further than Missouri. Known as the Show-Me State, Missouri has a lot to show visitors who want to get away for a fun or rejuvenating weekend. For those looking for a relaxing getaway, the charming town of Hermann offers wine tours and beautiful scenery along the Missouri River. If you are seeking thrills and live entertainment, Branson offers roller coaster rides, exciting shows, and fun outdoor adventures. For a great family-friendly resort, Margaritaville Lake Resort in the Lake of the Ozarks provides an indoor water park, lake access, and nearby cave tours. There are also several other cities and resorts in the state that offer WWI attractions for history buffs, annual festivals for the entire family, and outdoor fun for all. If you are ready to getaway, here are eight ideal destinations in Missouri for a perfect three-day weekend.
Hermann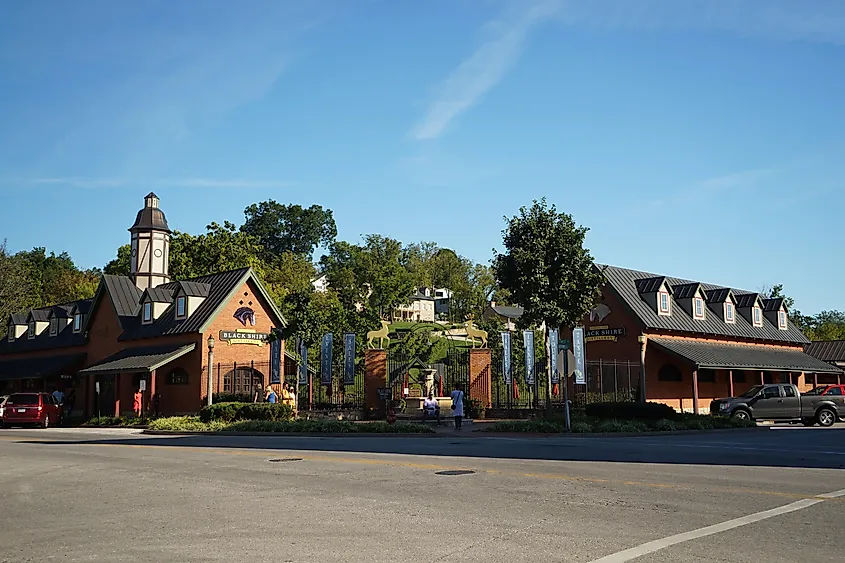 Tucked away in the Missouri River Valley is Hermann, a perfect place in Missouri for a three-day weekend. The picturesque town is located along the Missouri River and known for its wineries, historical places, and annual festivals.Visitors can learn about the town's German heritage at the Historic Hermann Museum, view local art from May to October during the town's First Friday Art Walk, and take a tour of Stone Hill Winery, the oldest winery in Missouri. The historical town also provides outdoor enthusiasts the chance to connect with nature. You can fish and take in the breathtaking views at Riverfront Park, camp at Hermann City Park, and take a Herman Walking Tour of the beautiful town. Hermann also offers unique experiences, such as going on a carriage ride and learning more about historical buildings and horses at Hermann Farm. 
St. Charles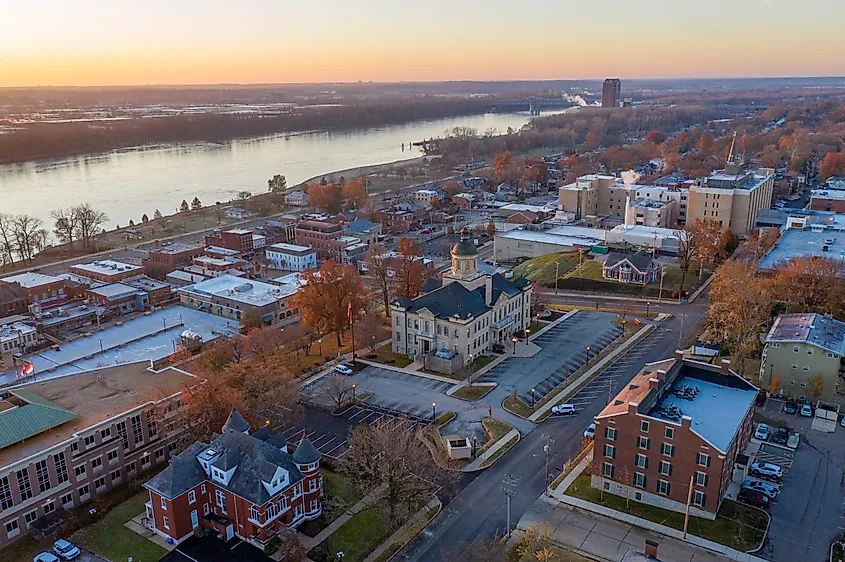 Located just west of St. Louis is the charming city of St. Charles, the first capitol of Missouri. Settled in 1769, the restored historic city offers views of the Missouri River along the Katy Trail State Park, which is perfect for biking and walking. The picturesque city is also home to several annual festivals, including Christmas Traditions each weekend from Thanksgiving to Christmas Eve, the arts and crafts Festival of the Little Hills in August, and Oktoberfest in the fall. Since the town is steeped in history, history buffs can learn more about Lewis and Clark's westward expedition at the Lewis and Clark Boat House and Museum. If you want to simply relax, you can enjoy a pint with locals at Schlafly Bankside and Good News Brewing Company. You can also find hidden treasures at local shops and antique stores on Main Street.
Big Cedar Lodge in Ridgedale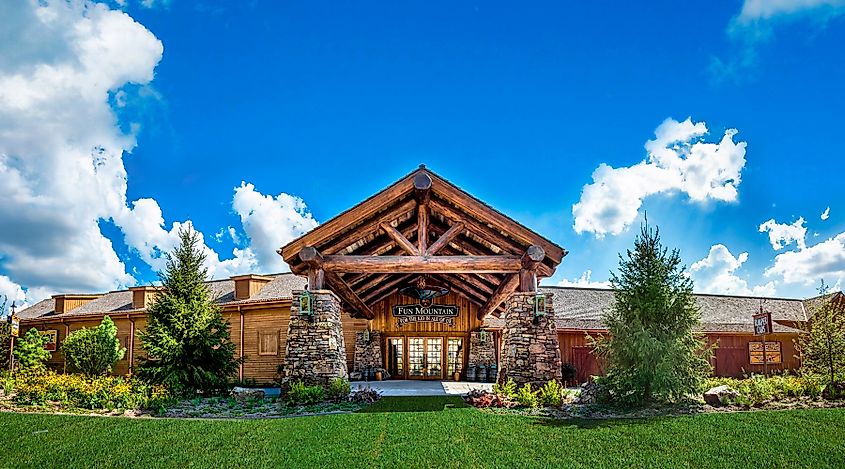 Known for its rustic luxury, the Big Cedar Lodge in Ridgedale is a wonderful place to spend a three-day weekend. Nestled in the Ozark Mountains and overlooking Table Rock Lake, the luxury resort offers something for everyone. You can stay in one of the resort's lodge rooms, cabins, private log cabins, or go glamping along Camp Long Creek. Regardless of which accommodation you choose, all guests enjoy access to pools and hot tubs, non-motorized boats at Bent Hook Marina, and outdoor games, such as sand volleyball, horseshoes, and pickleball. You can also relax at Big Cedar Beach, enjoy full access to the state-of-the-art fitness center, and mini golf with the whole family. Big Cedar Lodge also offers several fine dining options, rejuvenating spa services, and five golf courses. 
Branson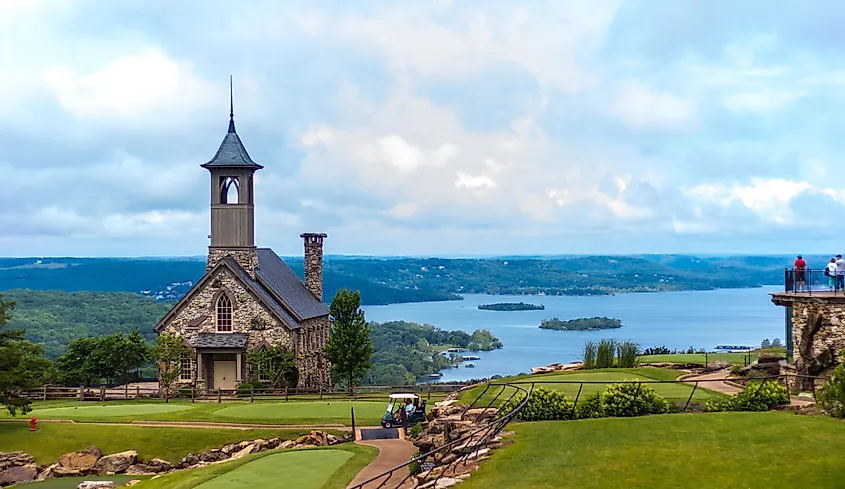 Branson is one of the top tourist destinations in Missouri because of its family-friendly attractions, live entertainment, and breathtaking nature. Located in the Ozark Mountains, Branson offers hiking, camping, and boating along Table Rock Lake at Table Rock State Park. The lake is also perfect for lounging on sandy beaches at Moonshine Beach. If you want to spend your three-day weekend taking in cultural attractions, you can explore the Dinosaur Museum, the Hollywood Wax Museum, and Ripley's Believe It or Not, which showcases odd animals, games, and unique art. For those looking to unwind and rejuvenate, Branson Landing offers delicious dining options, specialty shops, and live music along the scenic Taneycomo Lakefront boardwalk. For thrillseekers, a trip to Silver Dollar City is a must. The theme park offers record-breaking roller coasters, exciting water rides, annual festivals, and even a dinner cruise on the Showboat Branson Belle.
Margaritaville Lake Resort Lake of the Ozarks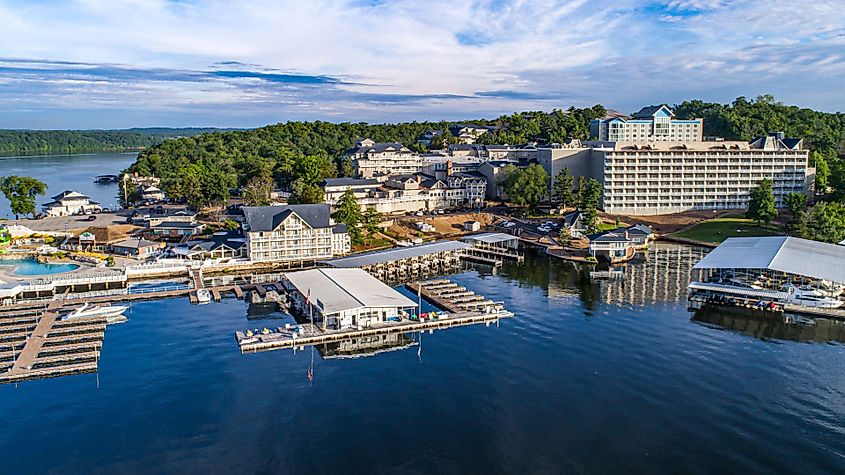 Nestled along the banks of the Lake of the Ozarks in Osage Beach is Margaritaville Lake Resort, the perfect getaway for a three-day weekend. The resort offers a championship golf course, pontoon cruises along the lake, several restaurant options, and a rejuvenating spa. With organic wraps, healing messages, and luxurious facials, Driftwood Spa and Salon is a great place to relax and unwind. If you want a more adventurous weekend, the Jolly Mon Indoor Water Park has a three-story treehouse, a 21-seat whirlpool, and a lazy river. The resort is also a short drive to Lake of the Ozarks State Park, where you can fish, swim, hike, bike, and even take a tour of caves in the Ozark Caverns.
Kansas City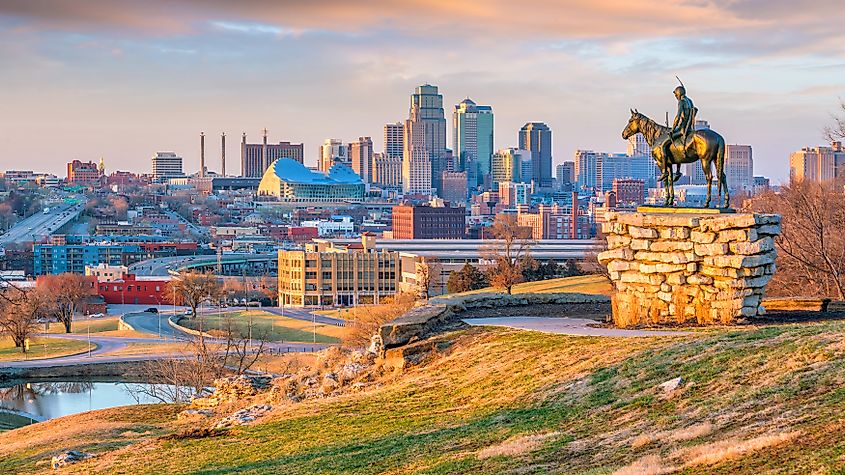 If you want urban adventures during a three-day weekend, look no further than Kansas City. Located along the border of Missouri and Kansas, the city is home to world-class attractions, award-winning barbecue restaurants, museums, and several parks. The Nelson-Atkins Museum of Art offers free admission and several collections of African, European, and American art. For history buffs and nature lovers, a visit to Penn Valley Park provides walking trails, a dog park, and the National WWI Museum and Memorial. For baseball enthusiasts, the town is home to the Kansas City Royals and the Negro Leagues Baseball Museum. If you want to explore the great outdoors on your trip, you can golf, bike, or hike at the country's third largest park, Swope Park. You can also take a leisurely stroll along the Missouri River at Berkley Riverfront or enjoy a day of sunbathing, swimming, and fishing at Longview Lake.
The Elms Hotel and Spa in Excelsior Springs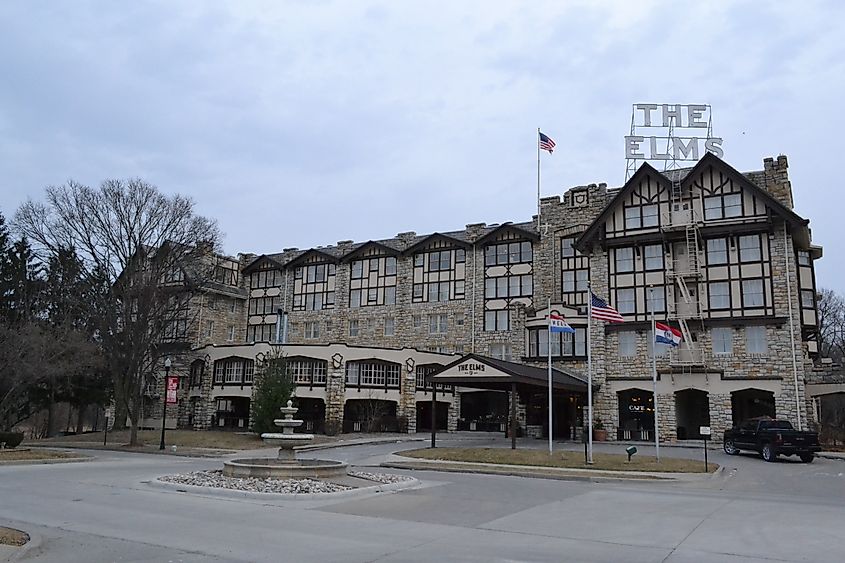 If you are looking for a place to relax and unwind on your three-day weekend, the Elms Hotel and Spa in Excelsior Springs is a great option. Less than 30 miles northeast of Kansas City, this luxury hotel offers spa treatments, on-site restaurants that whip up meals from locally sourced ingredients, and historical rooms. In fact, President Harry S. Truman stayed at the hotel on the night of the 1948 presidential election. Since the hotel is located near the town's mineral springs, the spa services offer great rejuvenating treatments and wellness services, such as facials, saunas, and a unique version of a Roman bath. The Elms Hotel and Spa is also located near the East Fork Fishing River and Siloam Mountain Park. The park is on top of a hill and has a playground, picnic area, and walking trails with stunning views overlooking East Valley Park.
St. Louis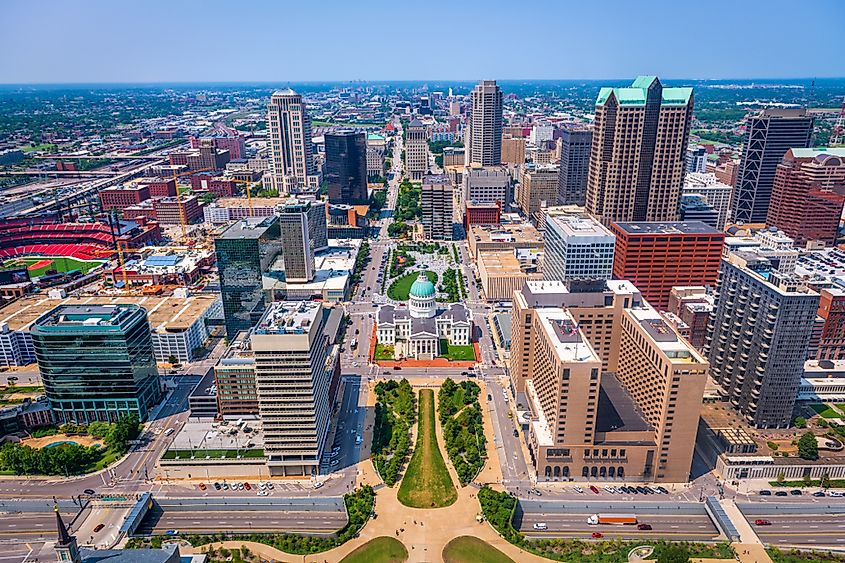 Located along the Mississippi River just west of Illinois is St. Louis, the second largest city in Missouri. For a three-day weekend, a visit to Forest Park is a must. The urban park is home to the St. Louis Zoo, the St. Louis Art Museum, the Missouri History Museum, and the St. Louis Science Center, all of which offer free admission. In the city's downtown, you can catch a St. Louis Cardinals baseball game or a St. Louis Blues hockey game. The city also has unique attractions, such as City Museum, which provides fun for all ages in an artist-built playground of tunnels, rooftop adventures, and a 10-story slide. However, any visit to St. Louis must include a trip to the Gateway Arch National Park. You can ride the tram to the top of the arch for breathtaking views and learn more about American history in the park's museum.
For the perfect three-day weekend, Missouri offers something for everyone. You can watch an exciting baseball game in St. Louis or Kansas City, rejuvenate at a luxurious spas, or go glamping at Big Cedar Lodge. Plus, these eight destinations also provide family-friendly attractions, historical walking tours, and top golf courses. Regardless of what an ideal three-day weekend looks like for you, you are sure to find the perfect getaway in Missouri.