Picking a town to spend your golden years is not a decision to be taken lightly. What are your priorities, goals, and items on the ol' bucket list a new location can satisfy? Do you want rain and snow, or beaches?
Missouri certainly checks many of these boxes. It is centrally located in the country, so the family doesn't have to drive too far to visit. The topography is wonderful, including numerous caves throughout the state. The weather isn't overly harsh, with icy winters, mild summers, and lots of rain. Hospitals abound and the cost of living is amongst the best in the country. These are just a handful of reasons retirees are calling Missouri their final home.
Branson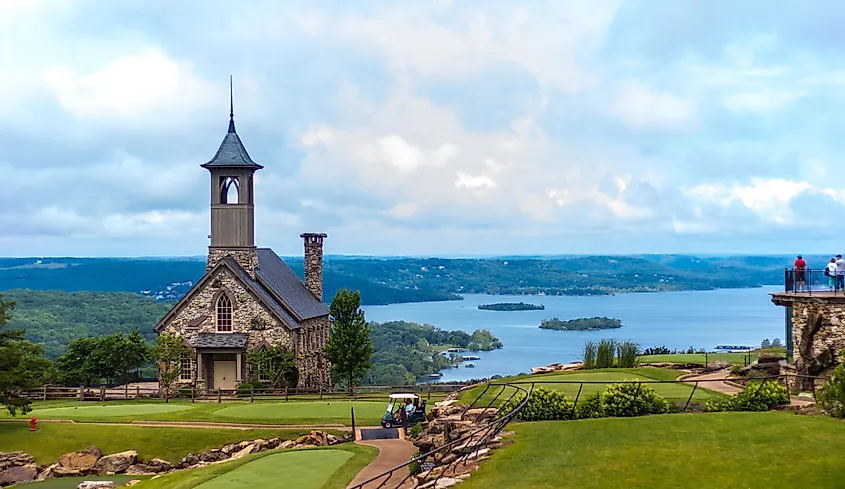 Many people have heard of Branson but have been remiss in its exploration. This is a true shame since Branson has plenty to excite the senses and entertain the whole family. For retirees that love to host their kids and grandkids, all will delight in the multitude of show packages, museums, and festive events, many of these changing rapidly to keep the populace engaged.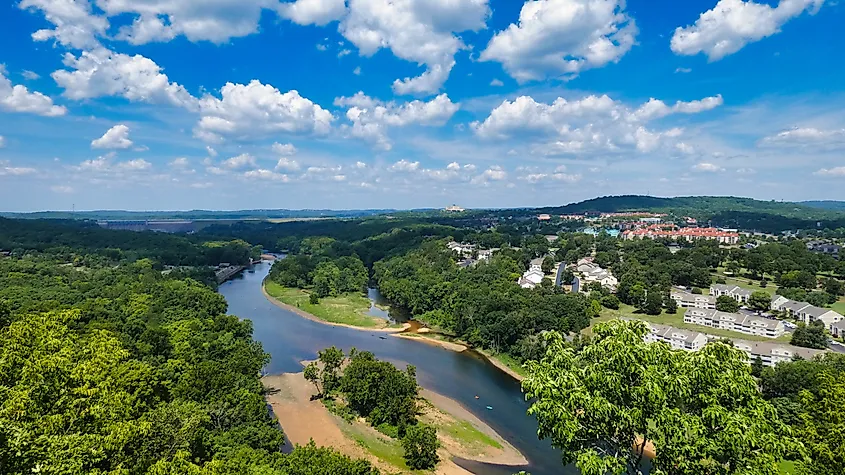 For those who don't much care for the tourist aspects of Branson, retirement communities with their events and gatherings are never in short supply. It is common for a soon-to-be-retiring individual to visit one of the many senior areas in Branson and fall in love immediately with all they offer. With minimum age requirements for residents, challenging golf, and lots of activities geared toward seniors, Branson is an easy choice as an ideal retirement destination.
Pacific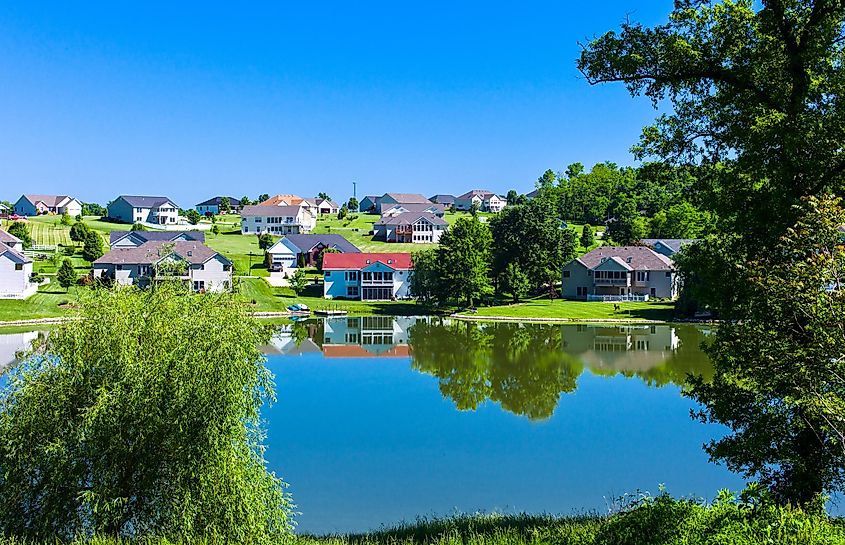 Just a hop, skip, and a jump southwest down Interstate 44 from St. Louis, the town of Pacific is a hidden gem that is getting a lot of attention in the retirement demographic. Much of this is from the incredible communities set up just for the Baby Boomers who want access to essential care while having the freedom to explore some of Missouri's local wonders.
The famous Route 66 cuts through the heart of Pacific and is lined with memorabilia shops and antique malls, all very popular year-round. Visit the Black Madonna shrine, take a stroll through Greensfelder Park, or, for large vehicle enthusiasts, get your kicks at the Bigfoot 4x4 Inc, the birthplace of the iconic Monster truck.
Oak Grove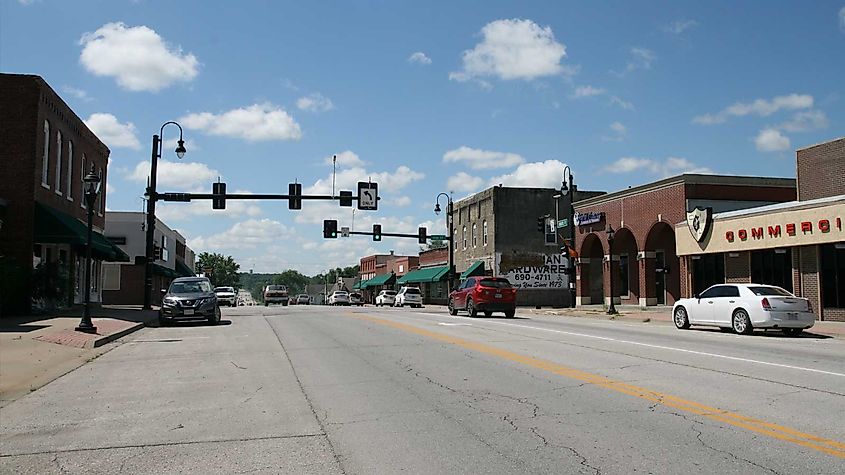 Behold the beauty of Jackson County as you travel through Oak Grove. While it is technically part of the Kansas City metro area, Oak Grove is about 20 miles east of the outer KC ring, giving it a distinctive disconnect from the chaos of big-city living. With a population of less than 10,000, you might forget how close you are to all that action, allowing yourself to slow things down to a happier speed.
Retirees here tend to prefer independent living over facility life. They want to option to explore, make new memories, and find new roads toward the future without the encumbrance of nurses or chaperones. With so many outdoor parks, lakes, and low-key attractions to enjoy, it is easy to see why retirees find a home in Oak Grove.
Warrenton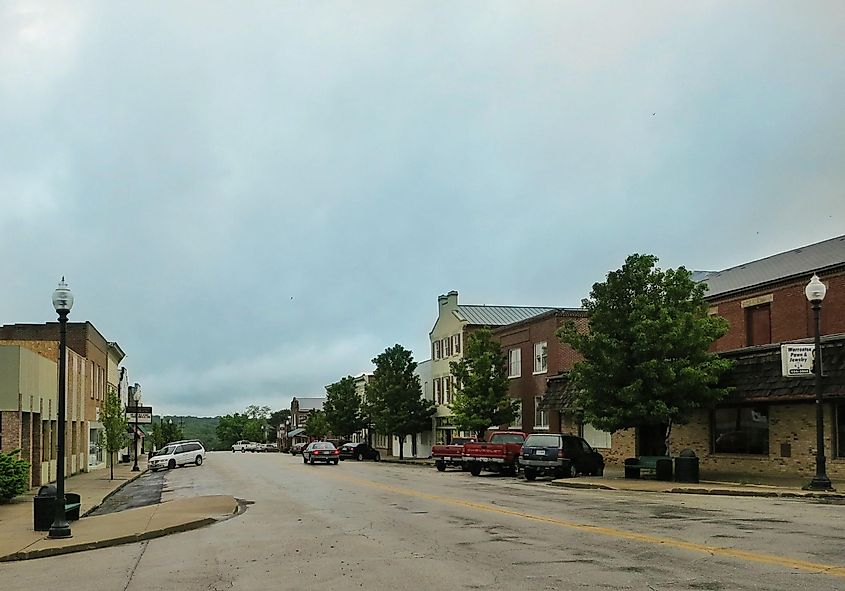 Let's keep that body active and your mind sharp. What is the best way to do this? Easy. You need to keep moving and continue to learn new things. In Warrenton, both are always on the table. For learning and growing as people, might we suggest a drive through Big Joe's Safari where the animals are close enough to touch and experienced guides can clue interested parties in on what makes each of them important to the world?
Then, it's time to take a hike in nature at Reifsnider State Forest. Outdoor activities are never in short supply, including fishing, camping, and firearms lovers will want to do some plinking at the unmanned shooting range, which just recently returned to normal operational hours. Finish up your day at one of many local eateries, including a Cuban restaurant that is the toast of the town.
Jefferson City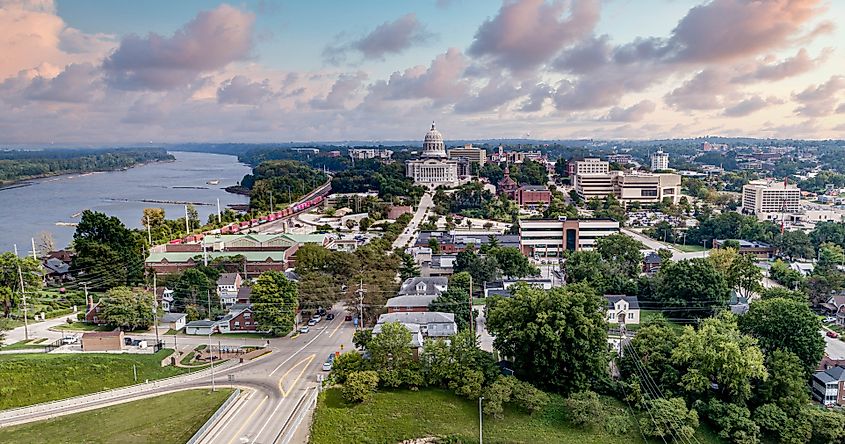 If you always thought about retiring to a home on the waterfront, Jefferson City will give you that opportunity in a community that isn't too small, but certainly can't fall under the heading of a "big city", despite its recognition as Missouri's capital. You might think it would be a little pricy to live in such a place, but it is 9% less than the national average overall.
One of the best lake towns in Missouri, Jefferson City is home to many historical features that will inspire you, enchant you, and give you a new reason to learn about the unique legacy of Missouri on the national landscape. From the Missouri State Penitentiary to the Museum of Missouri Military History, there is no lack of inspirational destinations if you take the time to look.
Jennings
Close enough to see the city but far enough to feel freedom from the grind, Jennings is technically a suburb of St. Louis, yet it has a personality that is unlike the metropolis. It is very affordable, has a retirement population of about 2300 full-time residents, and the cost of living is below the national average. When every dime counts, this is good news for retirees looking to resettle.
Shopping, dining, and outdoor activities are the big draw. There are lots of iconic spots to see and visit such as Benton Place, Calvary Cemetery, and Thies Farm and Greenhouse if you wish to stretch your legs. Need a good book? Left Bank Books has you covered. Then in the evening, take in a show at Touhill Performing Arts Center.  
Carthage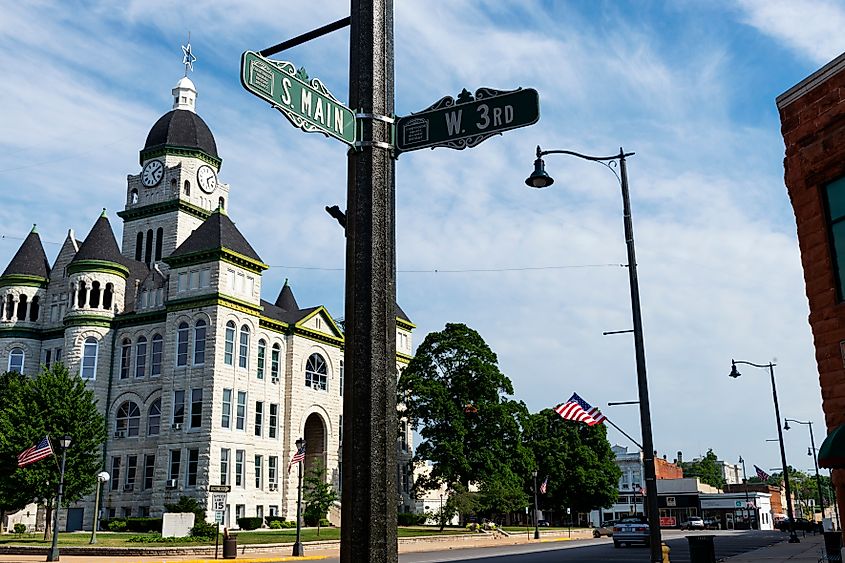 America's maple leaf city, Carthage is a town steeped in rich history with over 550 buildings listed on the Registry of Historic Places. Throughout the community, you can see how much the populace celebrates its heritage with museums, exhibits, and tours. From the Precious Moments Chapel to Giant Hands on Prayer, Carthage is ready to share its secrets with all who seek them.
Retirees who have a penchant for the battles of long ago should check out the Battle of Carthage Civil War museum and then the Battle of Carthage State Historic Park. Perhaps that history is too dark and you want to see something a little more whimsical. How about the World's Smallest Electric Appliance Museum instead? Oh, don't forget to get delicious produce at the Webb City Farmers Market.
When you know what you are looking for in a place to retire, it isn't hard to find. Sometimes you have to compromise, take risks, and adapt, but with so many distinctive features that cater well to retirees, there are no insurmountable obstacles here. Truth be told, the transition from working life to the quiet retirement life will be easy because Missouri wants you to feel like you have finally found your home.