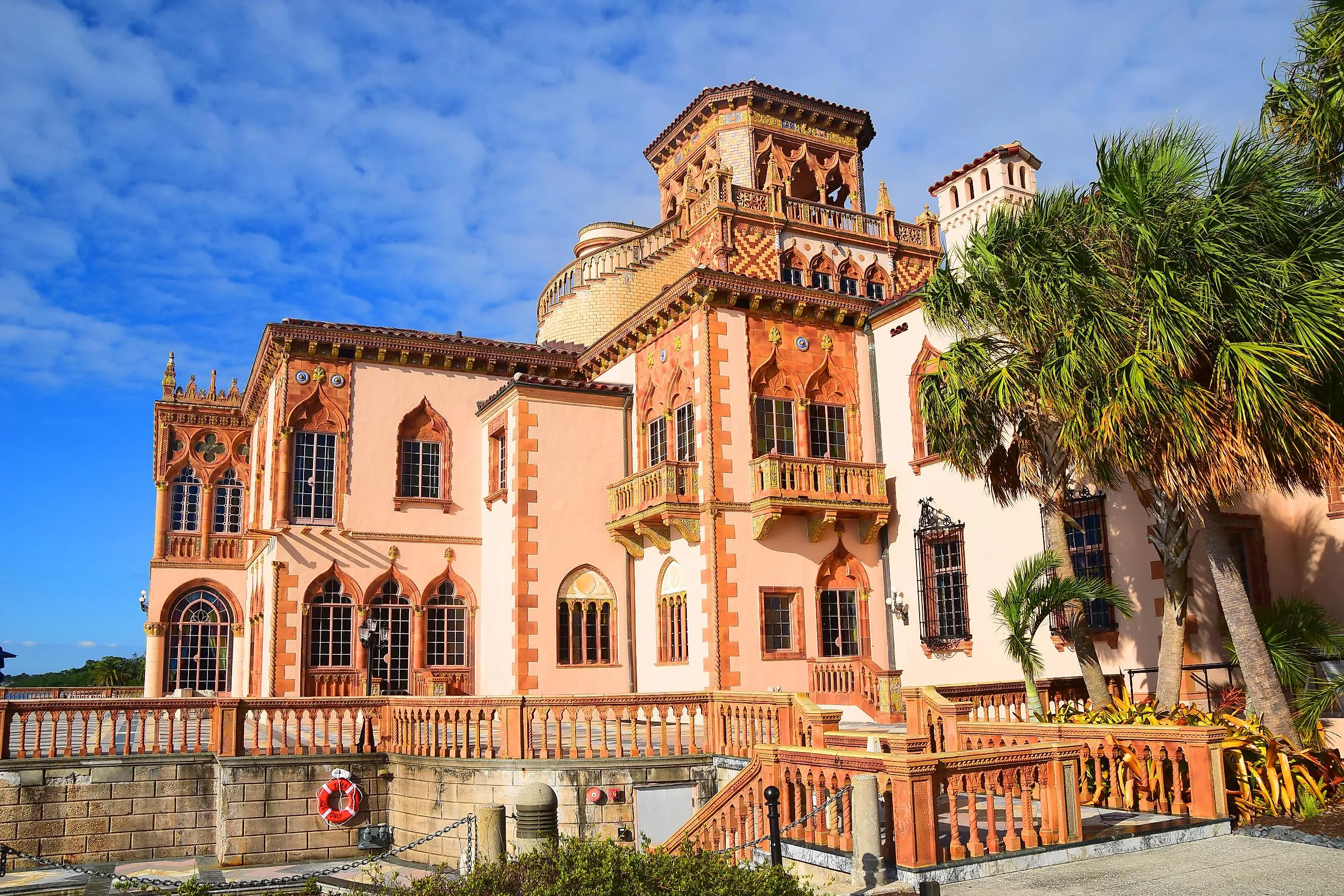 7 Ideal Destinations For A 3-Day Weekend on the Gulf Coast
When someone thinks of making an escape somewhere along the coast, perhaps for an over-the-top beach experience, what often comes to mind is the West Coast and the East Coast. Sometimes, the Florida Keys, home to the only living coral barrier in the continental United States, also gets mentions here and there. However, while the beaches — and the beach towns — that fringe the West Coast, the East Coast, and the Florida Keys, get all the attention, Americans may be missing out on the Gulf Coast. Granted, you will not encounter the mountain-like waves that punish California's rugged shoreline. Still, there is something about the pleasantly warm waters on the Gulf Coast that you may not find anywhere else. That is not to mention the thrill of island-hopping on the many unspoilt barrier islands. If you want to taste what the Gulf Coast offers, read on to discover seven ideal destinations for a 3-day weekend in the Gulf Coast.
The Mote Marine Laboratory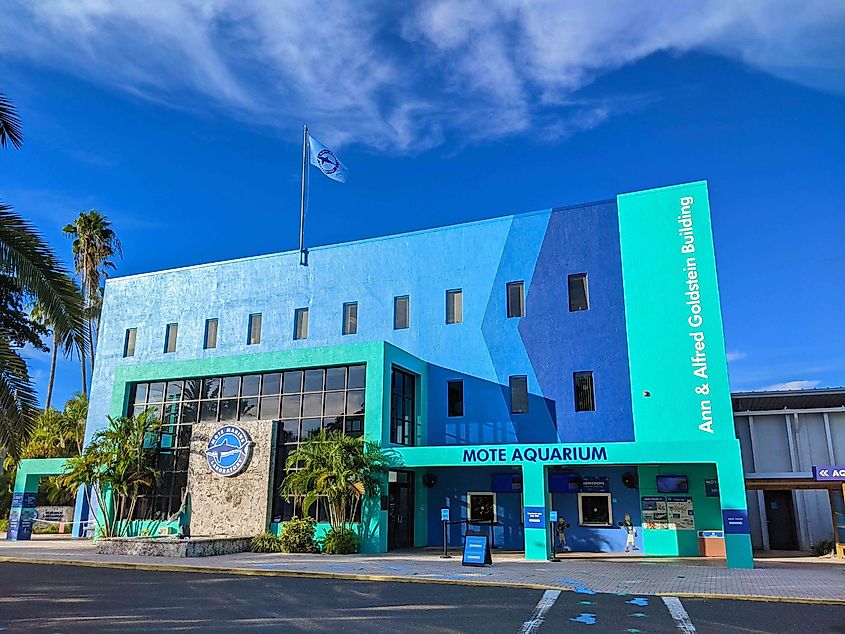 If you are planning a 3-day weekend escape to the Gulf Coast, you may want to first land in Sarasota, a Gulf Coast stunner U.S. News & World Report ranks as the best place to live in Florida for 2023-2024 — and the fifth best place to live in the United States. Breathing the Saratosa air, therefore, even for an hour or two, should be on the bucket list. And while the town boasts numberless exciting attractions, including the 7-mile away Siesta Beach, ranked by TripAdvisor as the second-best beach in the United States—and an impressive 14th in the world, the Mote Marine Laboratory is often a hot favorite. One of the oldest marine research laboratories in Florida is home to a mind-boggling 135,000-gallon outdoor shark tank; not to mention the many other marine species. Part aquarium; part laboratory, visitors here will love the encounter with sharks, manatees, otters, and sea turtles. 
The Ringling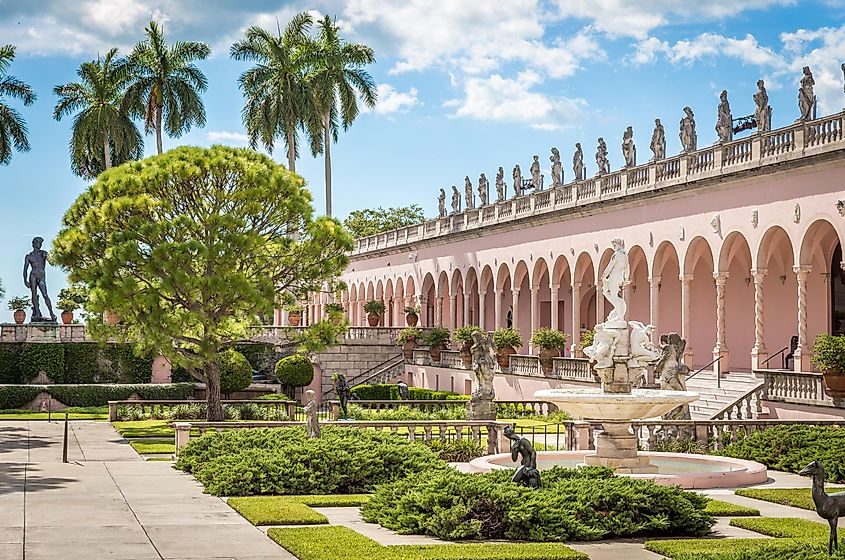 After strolling through downtown Sarasota, and sampling its pulsating culinary and shopping scene, you will want to check out the Ringling. The estate of John and Mable Ringling spans 66 lush acres and features such attractions as the Circus Museum, Ca' d'Zan, The Historic Asolo Theater, and Bayfront Gardens. While you will enjoy even just strolling here — and admiring the many beautiful types of plants and flowers— this property is choke-full of attractions. Whether you will want to sample the awesome collection of circus memorabilia and classic art, the colorful circus wagons, or the heart-ravishing rose garden, you have your work cut out. Then again, there is an on-site restaurant where you can sate your hunger pangs so you do not have to leave this pleasure spot. This done, lay your head at Carlisle Inn, a TripAdvisor Traveler's Choice Award-holder, or at any of the many lodges in town.
Edison & Ford Winter Estates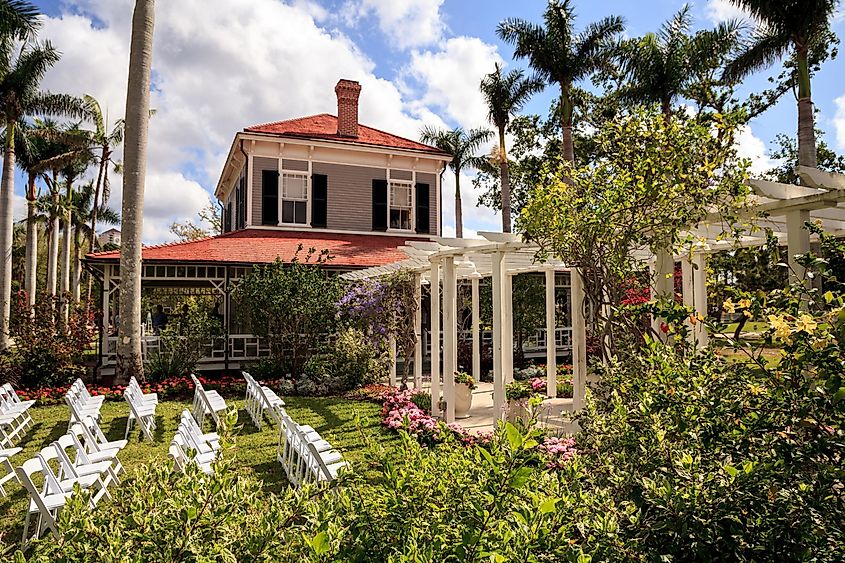 For a sumptuous breakfast, get up with the warm Florida sun, freshen up, check out, and find your way to Der Dutchman. It will be criminal to leave Sarasota without exploring this famous casual Amish kitchen. Next, hop in the car, turn on its stereo, and head to Fort Myers on a trip that should take about an hour. On the way, you will have to ignore such beauties as Venice, a Florida Main Street City whose architecture is reminiscent of Italy's "City of Canals." Edison & Ford Winter Estates were once the winter escapes of inventor Thomas Edison and his best friend—Henry Ford. Located pleasurably close to the water, you will be welcomed here by a 98-year-old banyan tree reputed to be among the oldest in Continental America. Attractions here include historical buildings, heart-melting gardens, the Edison Botanic Research Lab, and the rich Inventions Museum. Don't miss the self-guided audio tour.
North Captiva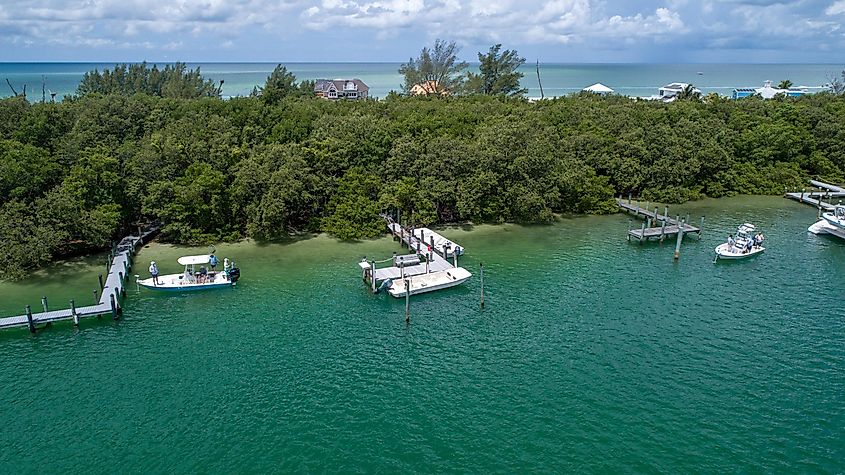 While this area is still recovering from the devastation of Hurricane Ian — and its 155-mile-per-hour winds, glimpses of a paradise still endure. North Captiva is particularly a top choice, especially if you are looking for some seclusion and a place you can have the ocean to yourself. Only accessible by boat, North Captiva is an intriguing oasis where no cars are allowed. A world away from the hustle and bustle of Fort Myers, first-time visitors to this Florida charmer will feel they are far away from America — on a Robinson Crusoe-like adventure. Stretching for about 4 miles long, first-time visitors will want to explore Cayo Costa State Park which occupies the southern part of the island. Then again, you can just sit on the breezy beach, and imagine how the world is big. But if you want to see dolphins, there is a reason a beach on this island is called "Dolphin Beach."
Tween Waters Island Resort & Spa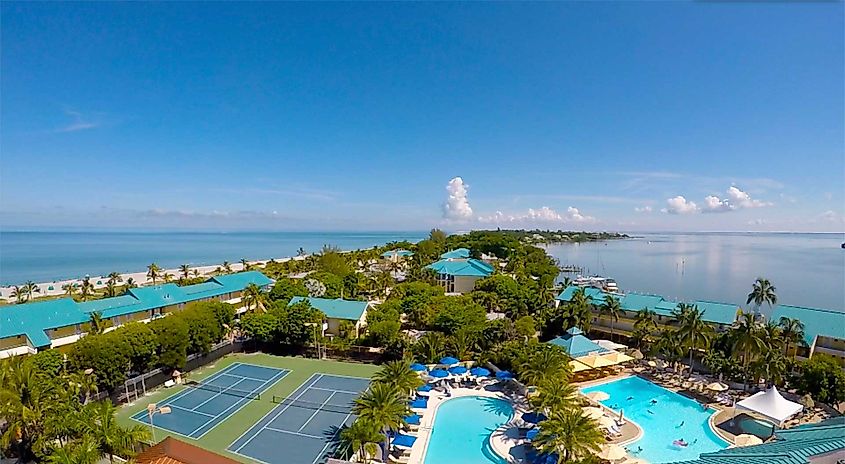 To fully enjoy the delicious seclusion of North Captiva, it will be important that you spend at least a night around here. And while accommodation properties are few and far between, and are just bouncing back after Hurricane Ian, Tween Waters Island Resort & Spa is an amazing accommodation option you will find operating. Sandwiched between Pine Island Sound to the east — and the Gulf of Mexico to the west, hence the name "Tween Waters," this property offers several cozy cottages where one can sleep while listening to the pleasurable crashing of the waves. One thing you will want to take note of is that Tween Waters is positioned in Captiva, a separate island located about 5 miles south of North Captiva.
Sanibel Island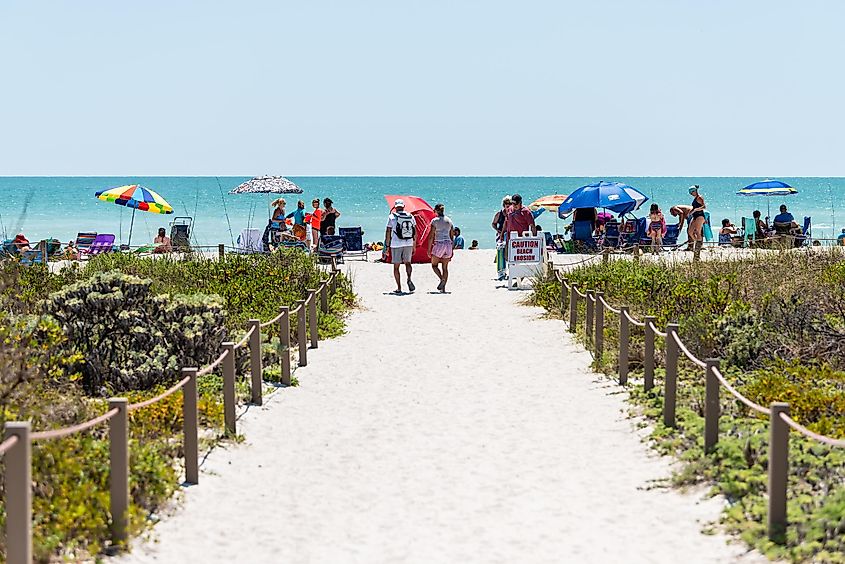 On your last day, you will need to taste Sanibel Island, one of the finest shelling destinations on the globe. Without the glitz of high-rises and stoplights, Sanibel exudes a slow-pace, small-town allure vacationers often do not get enough of. Whether you will want to enjoy a morning of shelling at Blind Pass Beach, Turner Beach, or Bowman's Beach; while enjoying the heart-melting views around, and savoring the feel of soft sand on the ankles, Sanibel Island has you covered. And if your shelling experience is not who you desired, do not fret. Consider taking a drive through the J.N. "Ding" Darling National Wildlife Refuge to inhale some of the best views in this part of Florida. 
Lovers Key State Park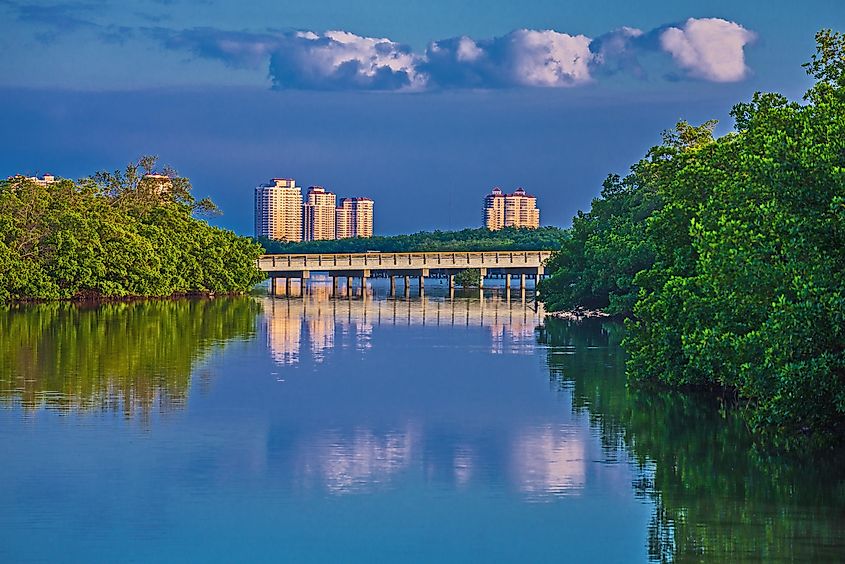 Finally, a visit to this part of America should not be complete without spending even three or four hours at the evocatively-named Lovers Key. You can hop in a kayak and start exploring a collection of unspoilt barrier islands that were once only accessible by boat. Steeped in a romantic ambience, Lovers Key State Park, you will find it a pleasure exploring the many serene canals and picturesque lagoons that dot this goosebumps-inducing expanse. Also, biking or hiking through the multi-use trails, while occasionally stealing glances at manatees and dolphins, is just the experience that any getaway should feature.  But that said, the full adventure menu here includes bird viewing, swimming, shelling, paddling, geocaching, fishing, and boating.
The Takeaway
While Americans always bypass the Gulf Coast for the West Coast, the East Coast, and the Florida Keys; a chain of pristine islands off the coast of southern Florida, this part of the country can make for a rewarding weekend getaway. While the Gulf Coast is huge, and includes sections of Texas, Louisiana, Mississippi, Alabama, and Florida, a 3-day getaway can give first-time visitors a taste of this less-mentioned part of America. Whether you will be hiding in North Captiva or strolling through the streets of Sarasota, an escape to the Gulf Coast will be a lifetime highlight.