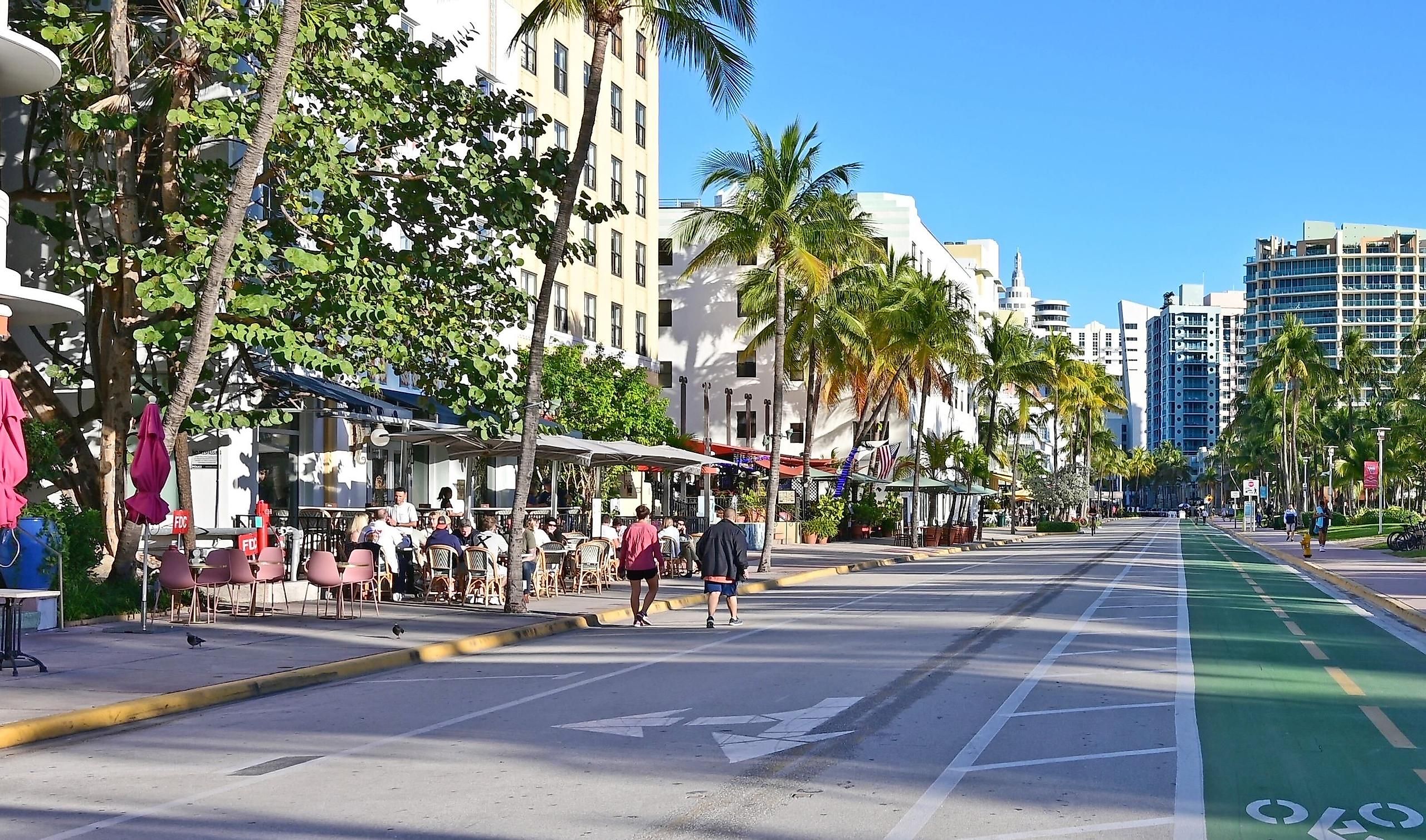 11 Ideal Destinations For A 3-Day Weekend In Florida
If you're looking to get away for a short break but don't have the time for an extended vacation, then Florida is an ideal destination. Whether it's riding waves, enjoying luxury sports, exploring nature, or dancing the night away– there is something special for everyone when visiting one of these great spots along the sunny state's coastline.
With so many amazing locations available all within easy access from each other, taking advantage of a 3-day weekend and touring around Florida can make your mini-vacation dreams come true! Whether you're seeking some fun in the sun or an outdoor adventure with plenty of culture and history, discover 11 amazing destinations for your perfect three-day vacation.
Miami Beach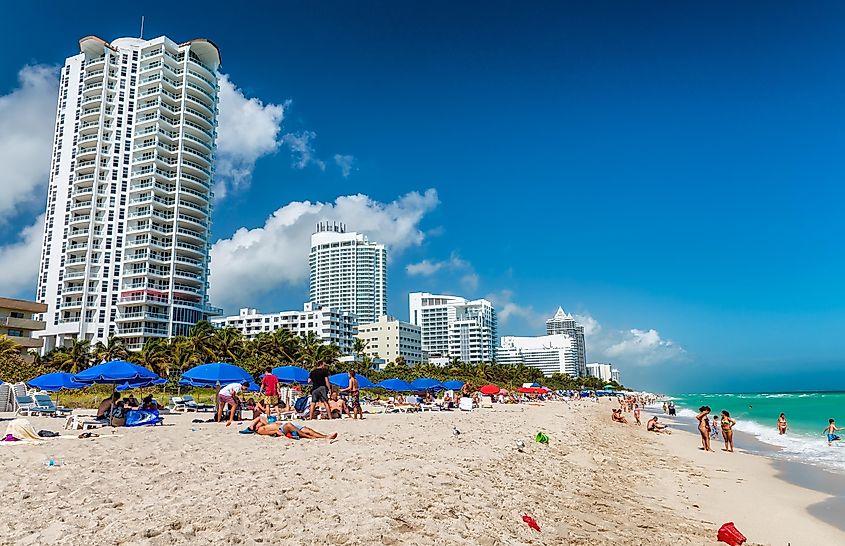 From its beautiful beaches to its vibrant nightlife, Miami Beach has it all. Whether you're looking for a romantic getaway or an adventurous weekend with friends, Miami Beach is sure to provide an unforgettable experience. For those seeking relaxation and serenity, Miami Beach provides plenty of options. Its white sand beaches and clear blue waters are perfect for soaking up the sun or taking a leisurely stroll along the shoreline. The main beach features some of the best swimming spots in town. Swimmers can also explore the nearby underwater reefs and take a break from the sun at one of the many cabanas located along the beach.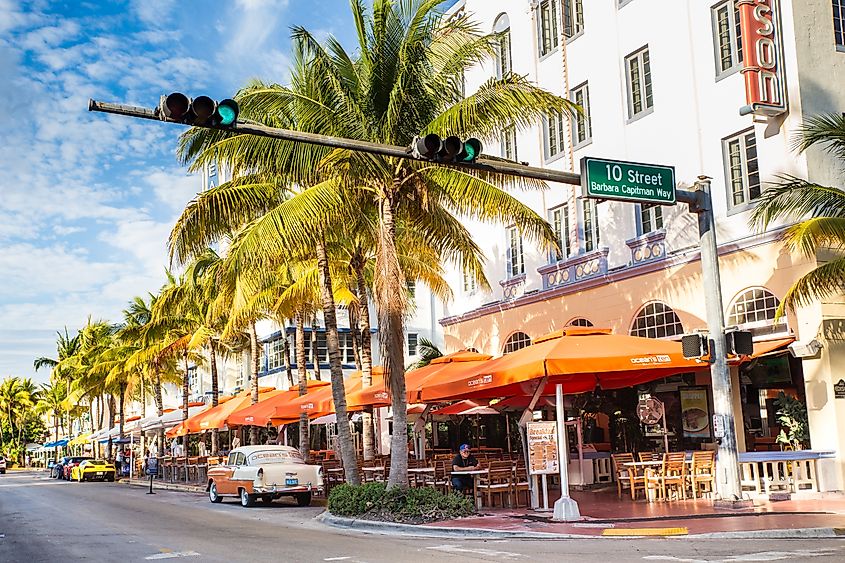 If you're looking for something more active, Miami Beach also offers plenty of activities to keep you busy during your 3-day weekend. From paddleboarding to parasailing, there are plenty of opportunities for outdoor recreation. Additionally, art and culture enthusiasts can explore some of the city's most iconic landmarks such as Art Deco Historic District and Vizcaya Museum & Gardens.
When it comes time to refuel, Miami Beach has a variety of eateries available to satisfy any craving. Whether you're in the mood for seafood or tacos al pastor, restaurants throughout the city offer delicious dishes for all tastes. Visitors can explore some vibrant shopping with a variety of stores and boutiques located along Ocean Drive and Collins Avenue.
The Everglades National Park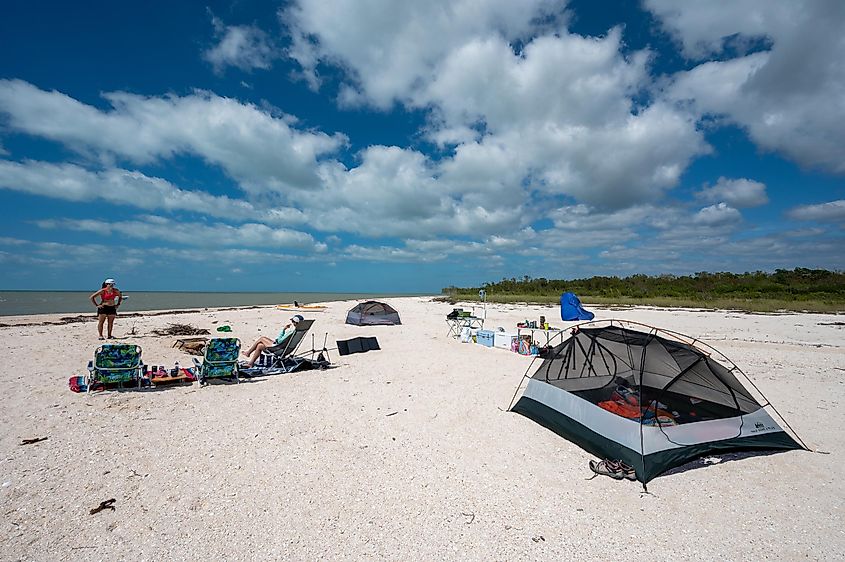 This national park, the largest subtropical wilderness in the United States, comprises 1.5 million acres and protects a unique ecosystem that includes swamps, prairies, pinelands, and mangrove forests. Visitors to this park can experience all sorts of outdoor activities, including boating, kayaking, fishing, camping, bird watching, and wildlife viewing. The Everglades is also home to numerous endangered species.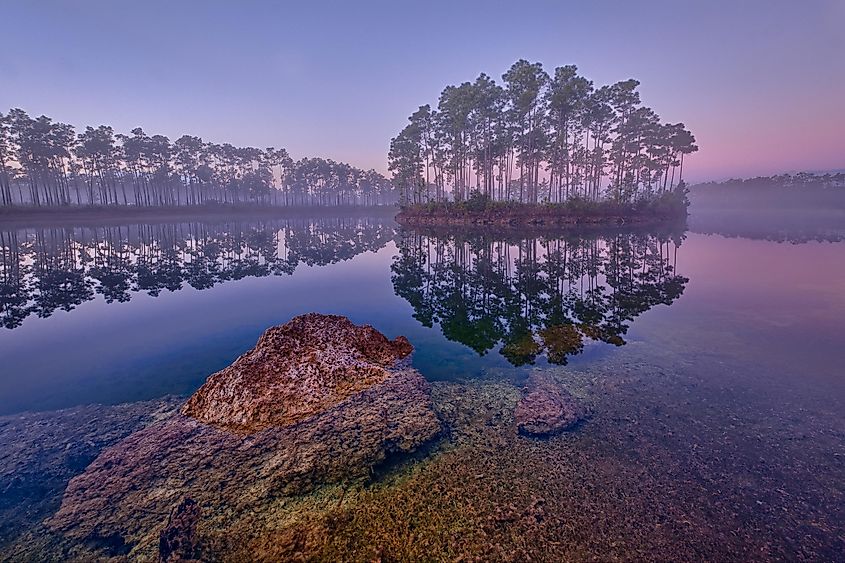 Visitors can take an airboat tour, which offers an exciting way to learn about this unique habitat, as well as the opportunity for wildlife sightings. Kayaking is great for getting up close and personal with the mangrove forests and other areas of the Everglades. Fishing is another popular activity in the Everglades National Park. It is home to numerous species of both freshwater and saltwater fish, including bass, snapper, sea trout, and bluegill. Visitors must possess a valid Florida fishing license to fish in the park.
Tampa Bay Area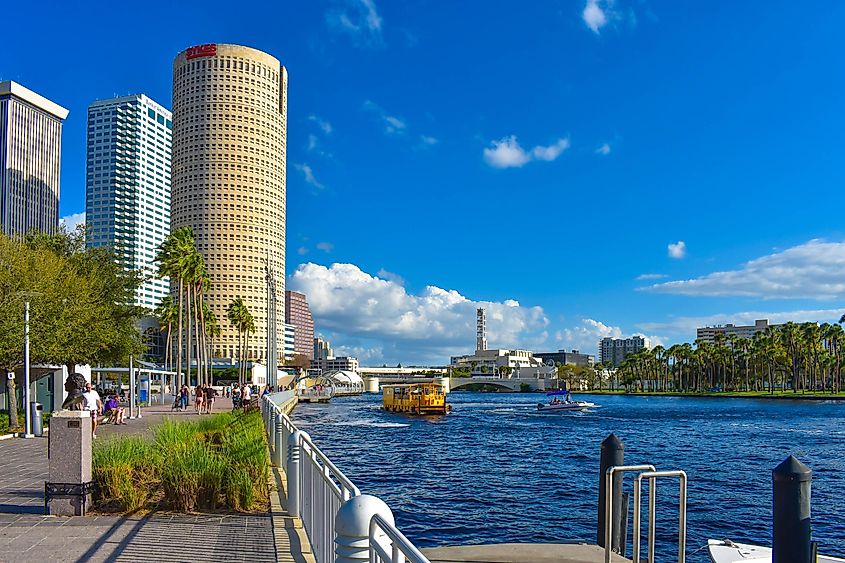 The Tampa Bay Area offers an abundance of activities and attractions for visitors to enjoy. From stunning beaches to vibrant nightlife, there's something for everyone here. The first stop on your 3-day itinerary should be Ben T Davis Beach. This beach is stunning with its white sand beaches and crystal blue waters. Visitors can soak up some sun or take a dip in the gorgeous waters before heading off to explore more of what Tampa Bay has to offer.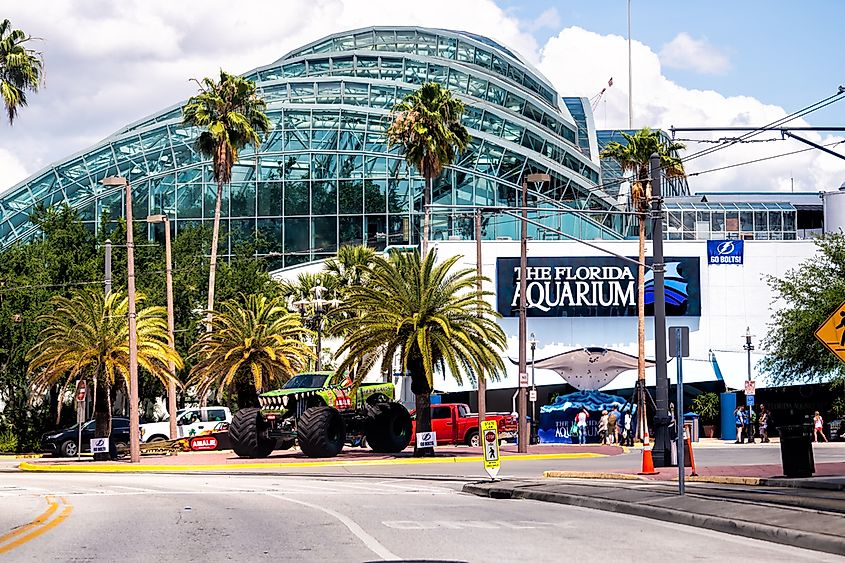 No visit to the Tampa Bay Area would be complete without a visit to the Florida Aquarium. The aquarium offers a variety of interactive displays and exhibits, as well as educational programs about marine life. Plus, there are daily shows in the auditorium that allow visitors to learn more about sea creatures like dolphins, manatees, and sea turtles.
For those who are looking for an adrenaline-filled adventure, head over to Adventure Island Water Park. This water park features thrilling slides and rides that will keep you entertained all day long. Other popular attractions include Busch Gardens Tampa Bay with its roller coasters and animal shows, Lowry Park Zoo with its exotic animals, or even Raymond James Stadium – home of the NFL's Tampa Bay Buccaneers.
Clearwater Beach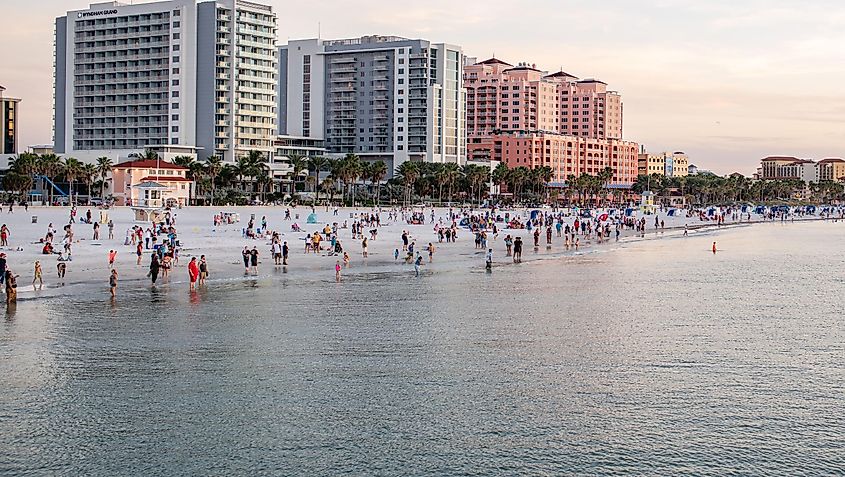 Clearwater Beach offers plenty of activities to keep you busy during your stay. The sun-filled beaches at Clearwater Beach are perfect for soaking up some rays or taking a dip in the warm waters of the Gulf of Mexico. The beach also offers plenty of amenities, such as volleyball courts, picnic tables, and outdoor showers. Plus, with its calm waves and clear water, it's an ideal spot for swimming and snorkeling.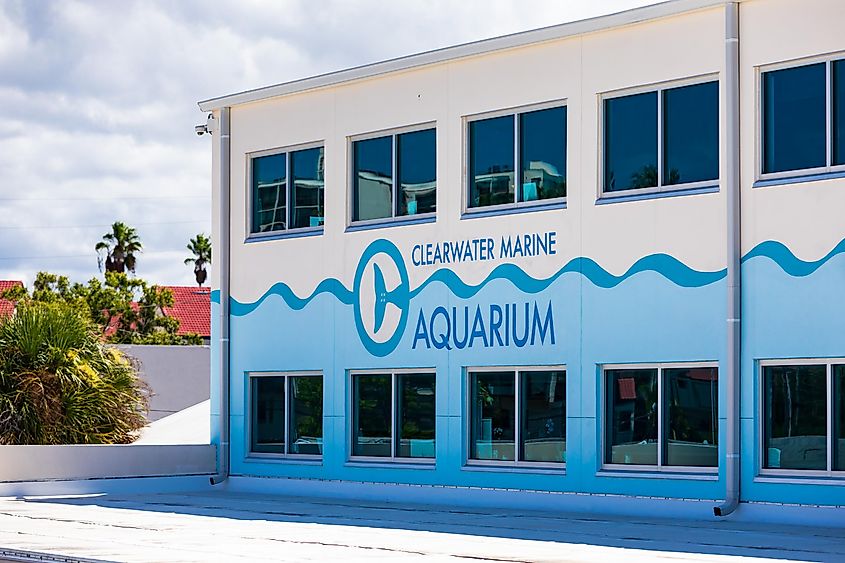 Clearwater Beach is also home to many attractions, such as the Clearwater Marine Aquarium or the Sunsets at Pier 60 where you can find live music, street performers, artisans, and more. There are plenty of shops to check out in town too if shopping is your thing. The beach also has its own nightlife scene with restaurants, bars, and pubs that stay open late.
Siesta Key Beach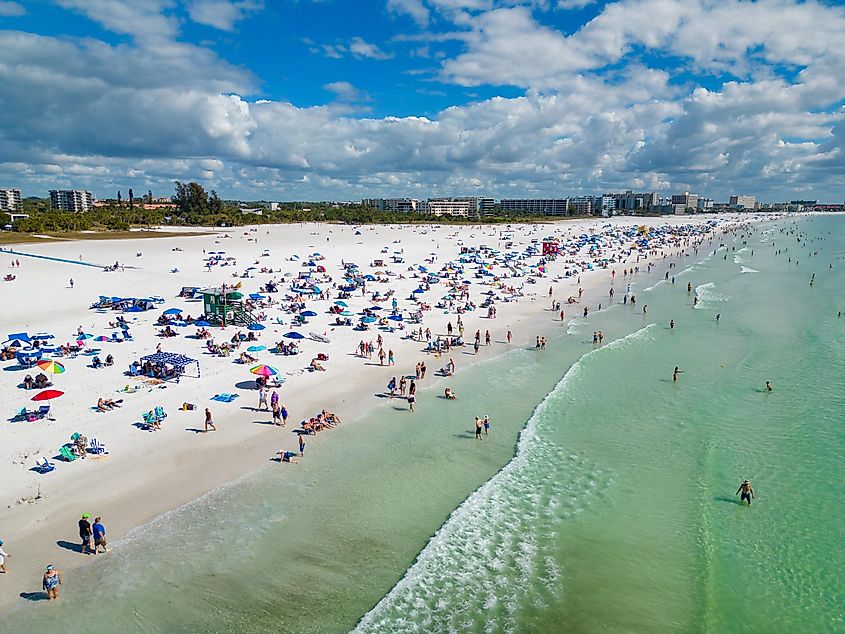 Located off the coast of Sarasota, this island offers plenty of fun and relaxation to visitors. With its white sand beach, crystal clear waters, and stunning sunsets, Siesta Key has become one of Florida's most popular tourist destinations.
The beach itself is incredibly peaceful and visitors can spend their days lounging in the sun on powdery white sand or take a dip in the warm and shallow waters that are teeming with marine life. For those looking for something more active, there are plenty of water sports available, such as snorkeling, kayaking, and fishing. The area is also home to plenty of restaurants, shops, and nightlife as well. Visitors can enjoy the local cuisine while taking in some of the beautiful scenery that Siesta Key has to offer.
Saint Augustine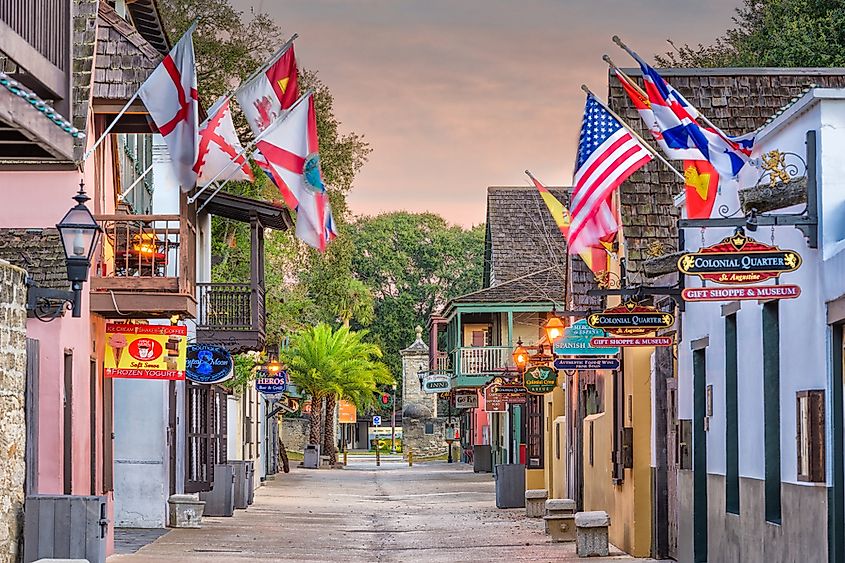 Saint Augustine offers visitors a unique mix of old and new attractions that can be enjoyed in just three days. One of Saint Augustine's main draws is its historic sites. The cobblestone streets downtown are filled with beautiful Spanish colonial architecture, while the nearby Castillo de San Marcos National Monument is a reminder of the city's past. Visitors can also explore Flagler College, which was once part of an extravagant hotel built by Henry Flagler.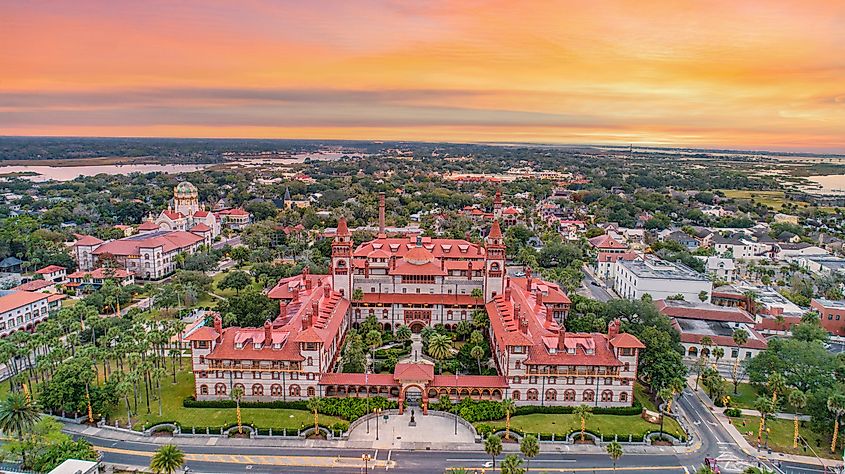 In addition to historic sites, Saint Augustine offers plenty of outdoor activities. Take a leisurely stroll along the bayfront and enjoy the beautiful views of boats sailing in and out of the harbor. For more adventurous travelers, there are plenty of options for watersports such as kayaking, paddleboarding, and fishing. There's even a local beach that provides ample opportunities for swimming and surfing. Of course, no visit to Saint Augustine is complete without sampling some of its delicious food offerings. Whether it's fresh seafood from one of the docks or unique dishes like conch chowder at a local restaurant, visitors can find something to satisfy their appetite.
Cape Canaveral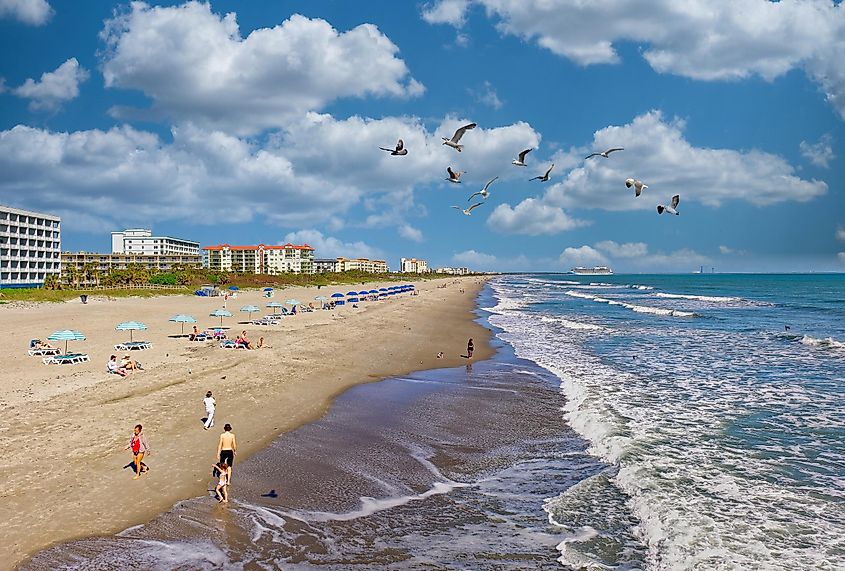 Cape Canaveral offers visitors an array of activities and attractions to explore during their stay. At Cocoa Beach, just south of Cape Canaveral, you'll find miles of beautiful beaches that are ideal for swimming, fishing or simply relaxing in the sun. With its mild year-round temperatures, it's also a great place for surfing or kiteboarding. For those looking to take in some culture and history while they're visiting, visit The Kennedy Space Center Visitor Complex, which includes interactive exhibits.
When it comes time to relax after a day of exploring, there are plenty of restaurants to choose from in Cape Canaveral. From seafood spots to casual eateries like, there's something to suit everyone's palate. There are also plenty of nightlife options for those looking for a fun evening out.
Jacksonville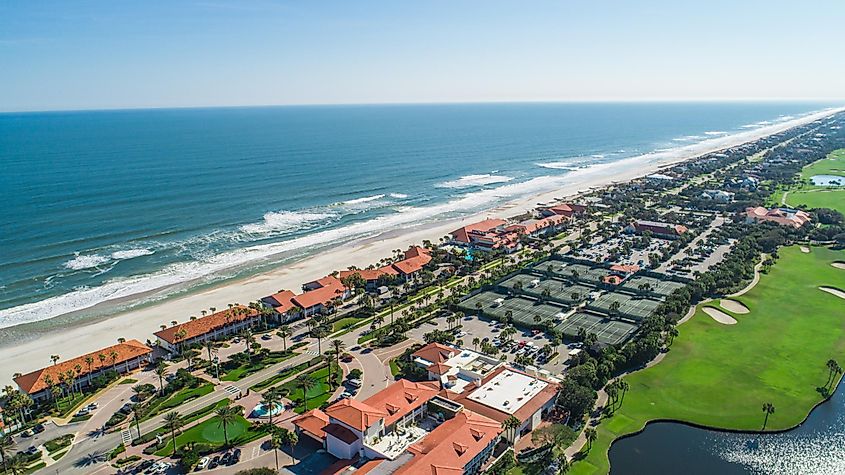 Jacksonville offers a diverse selection of activities and attractions that can be enjoyed over the course of a few days. For outdoor lovers, Jacksonville has beautiful beaches to explore, including Neptune Beach. This beach is not only great spots for sunbathing but also has plenty of other activities like swimming, fishing, kayaking, paddle boarding, surfing and more.
The city itself is full of things to do as well. Start your day off with a stroll down the boardwalk at Friendship Fountain Park, then head to one of Jacksonville's vibrant downtown districts for shopping, dining, and entertainment. There are also several museums and art galleries in the city offering unique educational experiences. Jacksonville is home to some of Florida's best seafood restaurants and culinary delights, so be sure to make time for dinner during your weekend. The nightlife scene is also vibrant, with bars, clubs and lounges providing ample opportunity for an enjoyable evening out on the town.
Disney World/Universal Orlando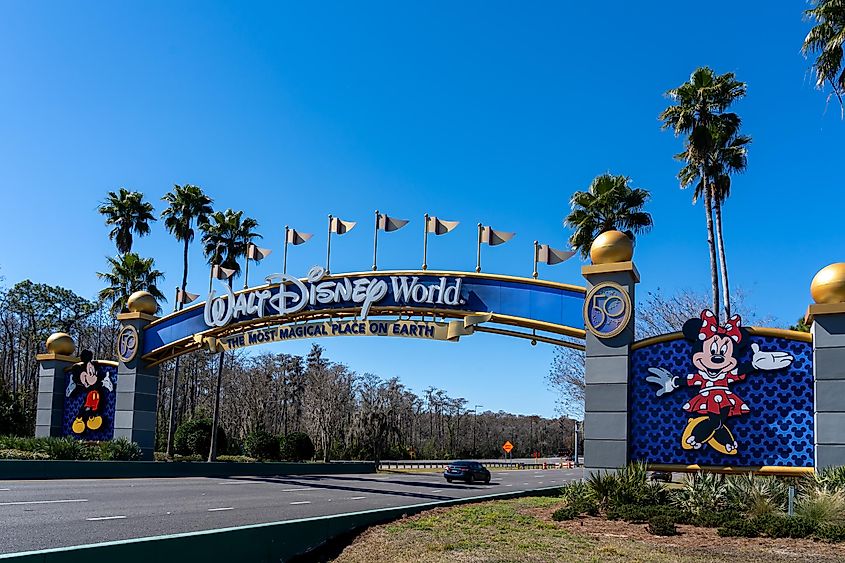 Disney World and Universal Orlando are two of the most popular destinations for a 3-day weekend in Florida. Both offer a variety of amazing attractions, activities, and experiences that make them ideal for visitors looking to make the most out of their short getaway to the Sunshine State.
At Disney World, you can experience four unique theme parks - Magic Kingdom, Epcot, Disney's Hollywood Studios, and Disney's Animal Kingdom -- as well as two water parks – Typhoon Lagoon and Blizzard Beach. Whether it's an adrenaline rush on thrilling rides or a leisurely day touring around Cinderella Castle at Magic Kingdom, there is something for everyone at Disney World. The resort also offers plenty of dining options, shopping centers, and entertainment venues to explore.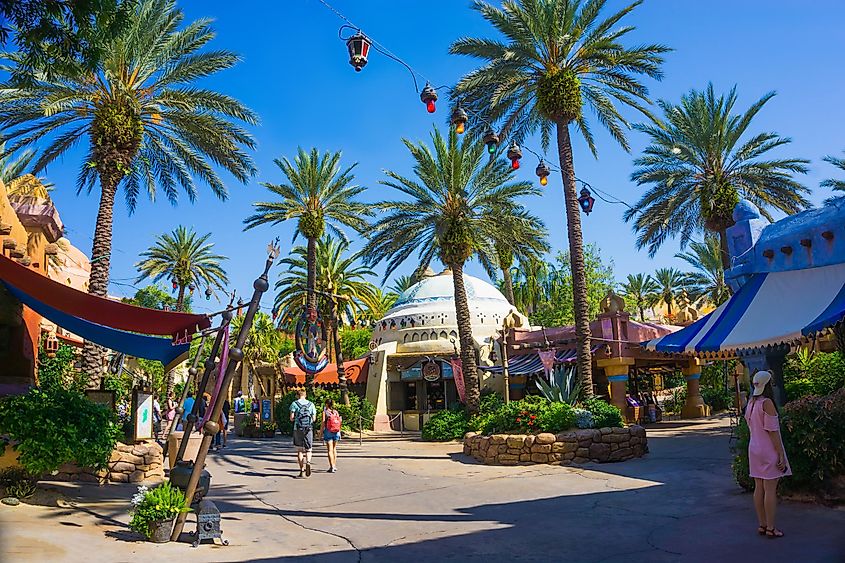 Universal Orlando is home to two major theme parks -- Universal Studios Florida and Islands of Adventure. This popular destination offers an array of thrilling rides. Additionally, Universal CityWalk provides a variety of restaurants and shopping centers. The key to making the most out of your 3-day weekend trip is planning ahead so you can maximize your time at both destinations. Whether it's planning out what attractions you want to visit first or booking Fast Passes to skip the wait times, a bit of research can go a long way. Additionally, you should remember to budget for food and souvenirs so that you don't overspend during your visit.
The Florida Keys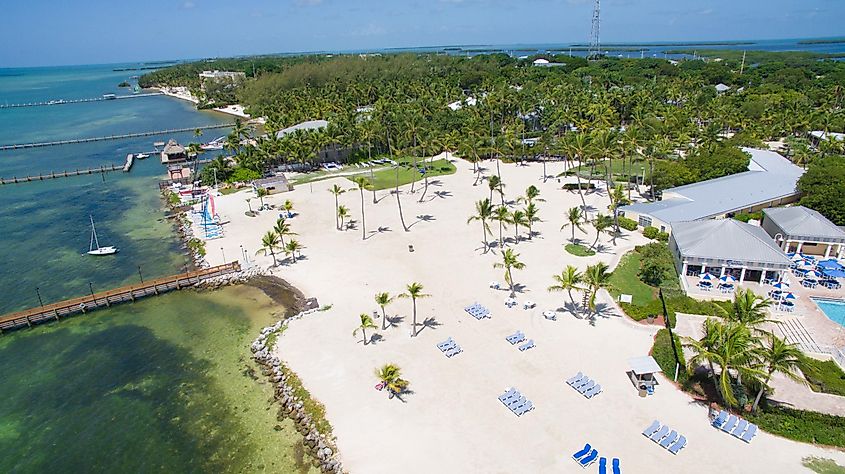 Located off the southern tip of mainland Florida, this collection of small islands stretches miles and is renowned for its stunning weather year-round. The Keys boast several pristine beaches with crystal clear waters and white sand, as well as some of the best snorkeling and diving in the world. For those looking to explore on land, the main island Key West has plenty to offer. Visit historical sites such as Ernest Hemingway's home or take a stroll down Duval Street to admire the vibrant murals and unique shops.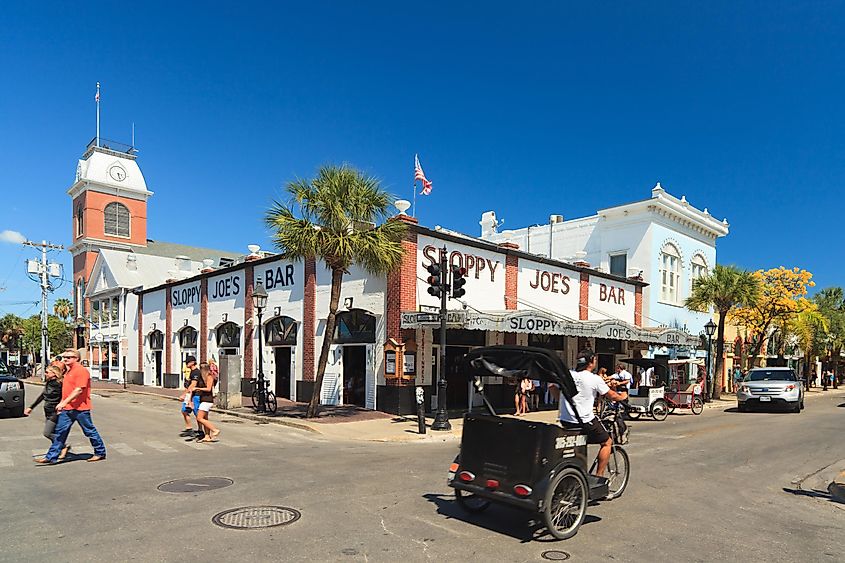 Dining options in The Keys are endless, from traditional Key lime pie to fresh seafood caught right off the coast. For a unique night out, locals and visitors alike can party during sunset with street performers and live music. After enjoying the beautiful sunsets, visitors can explore an array of bars offering local craft beer and cool cocktails.
Panama City Beach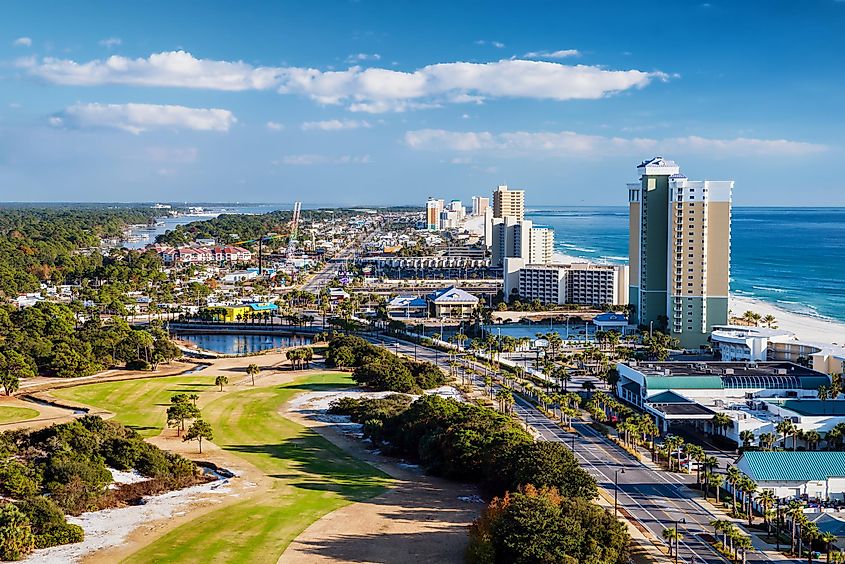 With its famed white sand beaches and emerald waters, Panama City Beach has become one of the most popular beach towns in the state of Florida. The warm temperatures year-round make this location perfect for enjoying a fun filled weekend with friends or family. The area offers a variety of activities that appeal to both adults and children alike. From water sports such as surfing and fishing to more relaxed pursuits like taking scenic walks along the beachfront boardwalk or spending time at one of the many parks nearby, there's something to do to keep everyone entertained.
If you're looking for a night out, Pier Park is Panama City Beach's iconic shopping and dining destination. With hundreds of stores, restaurants, and bars on the boardwalk, this is the place to go if you want to grab a bite to eat or just wander around some of the best shops in town. If you're feeling adventurous, there are plenty of unique attractions nearby that will thrill adults and children alike. Adventure lovers can explore on kayaks or take a ride on one of the many dolphin tours in the area. Other popular activities include mini-golfing, parasailing, dolphin watching cruises, as well as jet ski rentals for anyone who wants to get out and explore the area.
In Summary
With its diverse attractions, incredible landscape and all-year-round sunny weather, there's no better place for a weekend getaway than in Florida. From urban scenes to beach havens, outdoor activities to historical centers, it's the perfect balance of relaxation and exploration. So, if you're looking for a vacation destination to explore with your family and friends, consider any of these 11 destinations in Florida!
Before you start packing, make sure to share this list with anyone who might need a little travel inspiration - if there's one state that won't disappoint, it is this beautiful sunshine state. Be sure not to miss out on all that Florida has to offer!