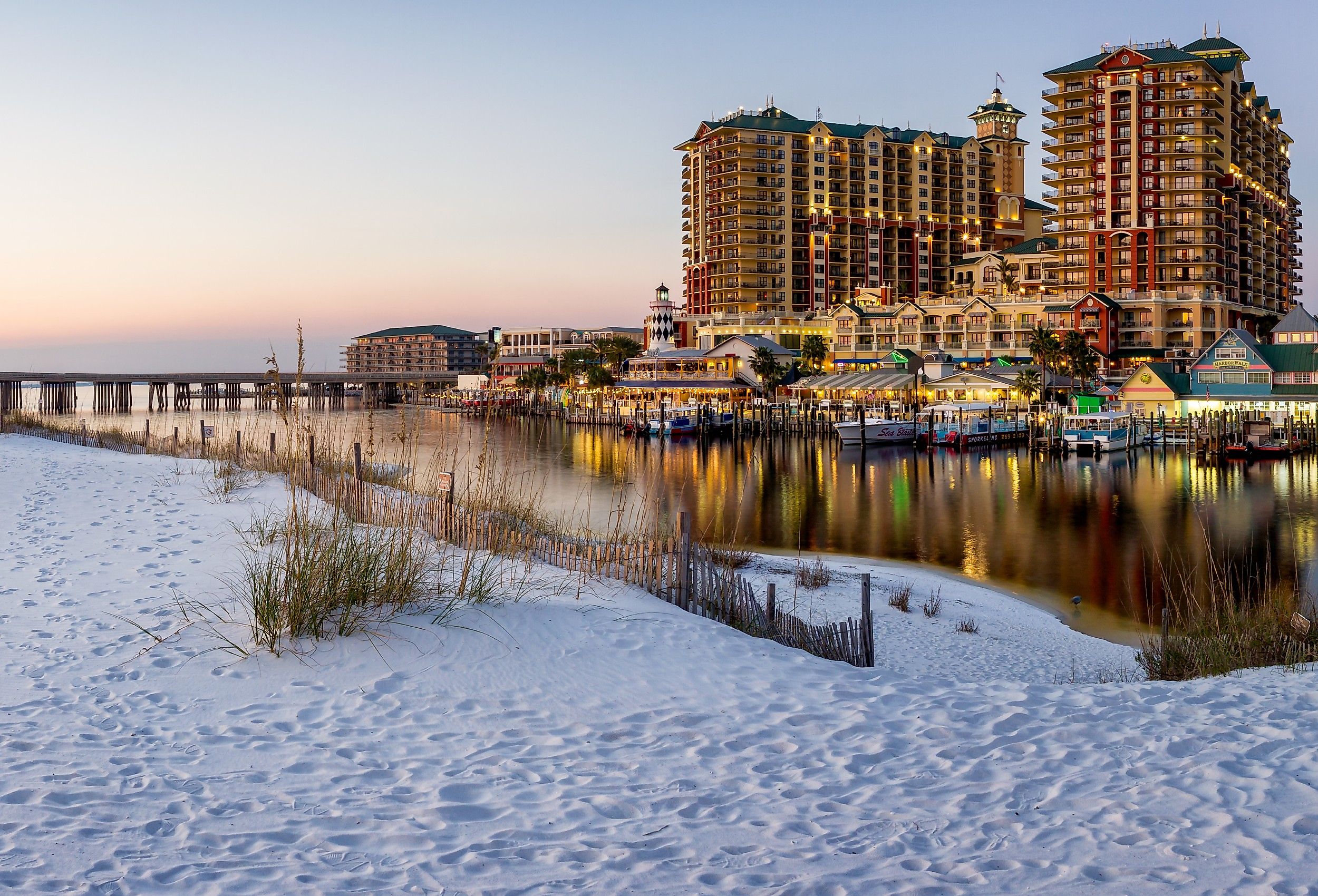 11 Ideal Destinations For A 3-Day Weekend In Florida's Emerald Coast
Located along the Florida Panhandle lies a gorgeous piece of the Gulf Coast, commonly referred to as "The Emerald Coast," taking its name from the green tint of algae in the water along this 24-mile stretch. The gorgeous emerald color from the sun's reflection off the algae contributes to the stunning beauty of the landscape, but is not the sole attraction in the area!
Florida is notorious for its beaches and their tourist draw. The Emerald Coast has plenty of these to offer, including amusement parks, hotels, and more! Here are some ideas for other fantastic tourist destinations throughout The Emerald Coast.
Henderson Beach State Park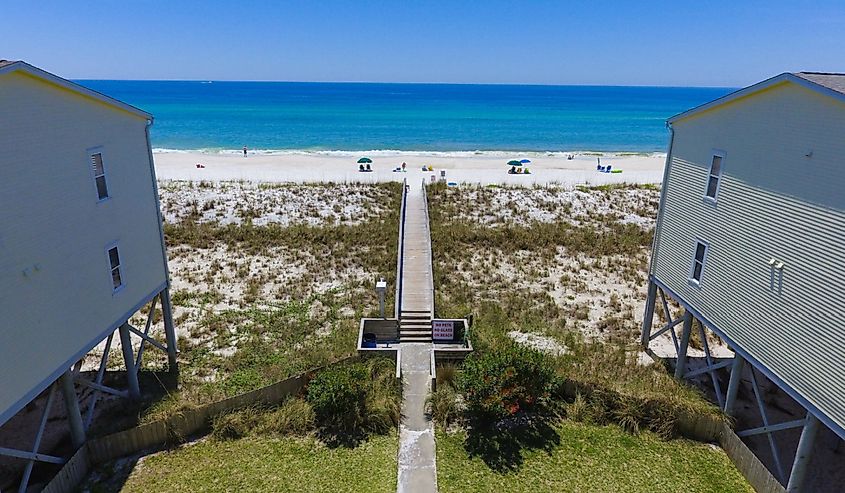 At the center of Destin, Henderson Beach State Park has ample parking and amenities. There is a fee for daily entry, but it is worth it to experience rare beach access in Destin with picnic tables, barbeque grills, and showers. Visitors can also camp here which will provide access to a private beach boardwalk, separate from the public access area. Not to mention that there is a nature trail that will guide tourists on a simple yet awe-inspiring adventure through Florida's natural beauty. Who would not love a classic beach attraction with so many amenities? The daily entry fee also means that visitors will have a little more room and privacy since not everyone is willing to pay for their beach time.
Big Kahuna's Water & Adventure Park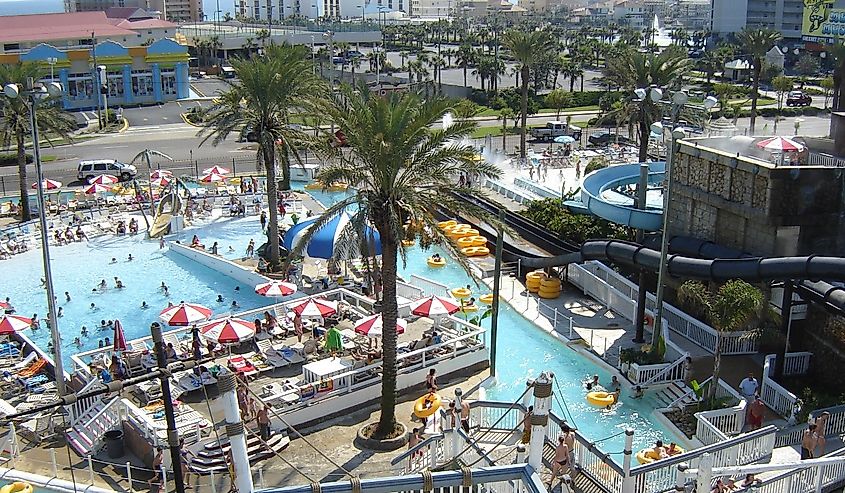 The largest water park on the Emerald Coast is surrounded by tropical scenery, lovely waterfalls and includes more than 40 rides and other attractions, including child-friendly areas, high speed water slides, and white water rafting-style rides. This also includes a mini-golf course and more adventurous options. The young at heart cannot go wrong with such a thrilling experience! Visitors could spend a whole day – or maybe a whole week – exploring the various options such as playing mini-golf or swimming with friends. With the sounds of children's laughter and steadily rushing water filling the air, what could be more exciting? So jump in – the water's warm!
Destin Harbor Boardwalk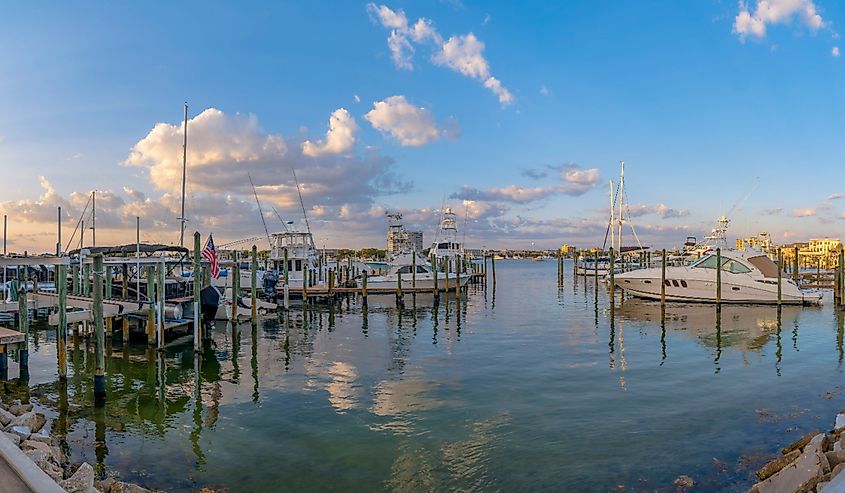 The Destin Harbor Boardwalk is home to various arcades and water parks allowing children and adults alike to enjoy go-kart racing and water slides. Another fantastic place to play for those who feel young at heart, not to mention shopping opportunities for hunting for that perfect souvenir.
This is also the location of the Destin Fishing and History Museum. Preserved game, fish, and sharks, life sized and baring teeth, are on full display here. If looking for a way to impress the kids or as a reminder to fear swimming too far out in the ocean (or if there is a big Jaws fan in your crew), this is the hot spot for you! Spend an educational and entertaining day exploring the life and times of fish through the ages.
Eglin Matterhorn Beach Access Point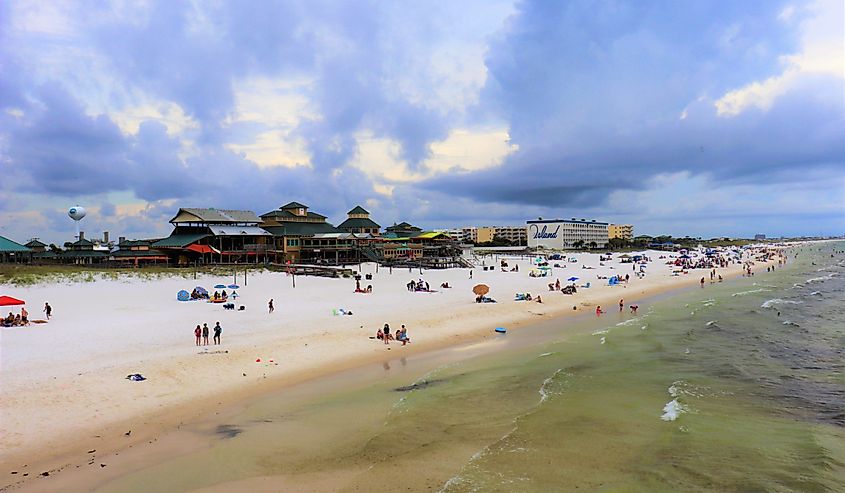 Tucked at the end of Okaloosa Island right before the entrance to Destin, this beach access point requires a hike to the beach from either of two parking lots. The beach is remote in and of itself, as it has no boardwalk or vendors in the vicinity. The ocean and gorgeous sand stretch across the landscape, painting a gorgeous natural image for viewing pleasure. In fact, the lack of vendors and the hike leads to this spot being less frequented by tourists, so if more elbow room is attractive, then this is the spot. There will also be more room for beach games like frisbee! Enjoy the soothing sounds of waves crashing gently over the shore at the Eglin Matterhorn Beach Access Point.
Fort Walton Beach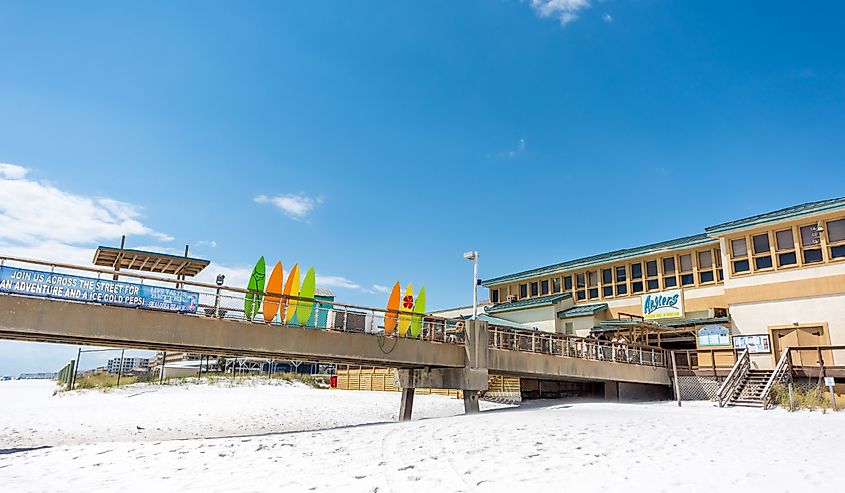 History buffs or those looking for an educational vacation, Fort Walton Beach is an ideal destination. This beach not only has its own downtown shopping area, but is home to a variety of museums. The Air Force Armament Museum has an outdoor "aircraft garden" and an indoor fighter plane trainer and local military heritage displays—all of which are available for children to explore. The Emerald Coast Science Center, presenting a stringless harp and interactive display to learn how to build a car dashboard, is also located here. The Heritage Park and Cultural Center includes the Indian Temple Mound and Museum, Schoolhouse Museum, and a historic post office.
Okaloosa Island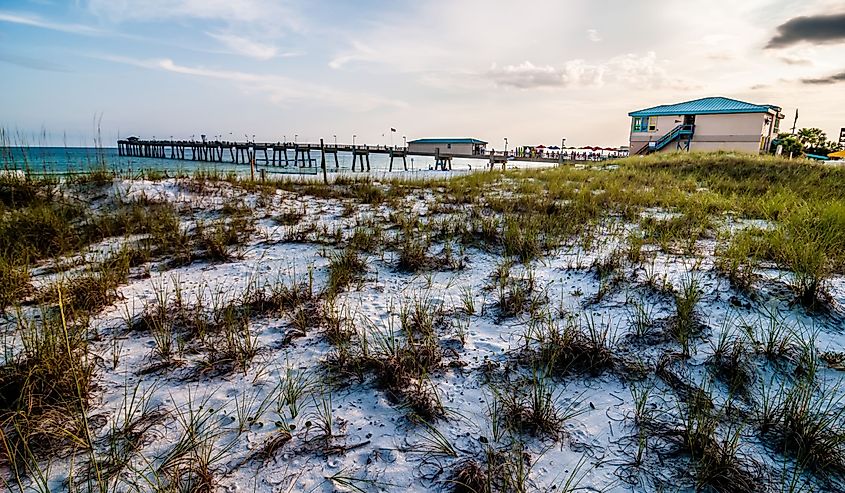 The Island of Okaloosa is home to a fishing pier, a boardwalk with picnic areas built in, surfing shops, ice cream stands, and the usual eateries. Who can say no to a nice day at the beach, including some shopping and ice cream? Looking to fish? Anglers can do that here as well! There is something for everyone at this delightful Emerald Coast hot spot. Whether searching for souvenirs or a unique, fun anniversary gift for your significant other, Okaloosa Island has plenty of stores to satisfy every need and want. Spend the day relaxing in a beachfront bar and indulge in the most delicious foods that the island has to offer at the variety of restaurants along the boardwalk.
Emerald Bay Golf Club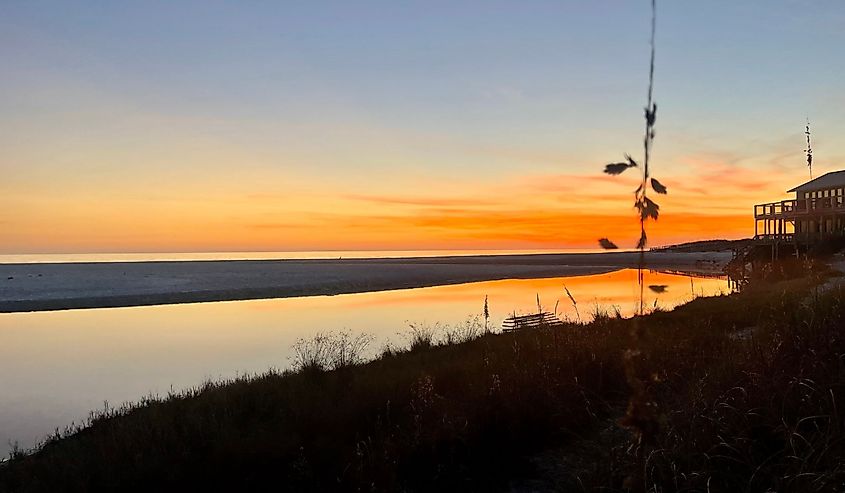 Located between Destin and South Walton along the beaches of the Emerald Coast, on Choctawhatchee Bay, visitors will find the prestigious and superior Emerald Bay Golf Club. Golf aficionados will enjoy a day of practicing swings at the superb golf courses here. The lush green is a perfect complement to the otherwise sandy stretches, considering "Emerald" is in the title. In the area there is also a residential community with access to the beach, to shopping opportunities, as well as the full gamut of recreational and entertainment activities. The nearby residents are able to access a community swimming pool and tennis courts. Check out this gorgeous location, guaranteed not to disappoint.
Gulfarium Marine Adventure Park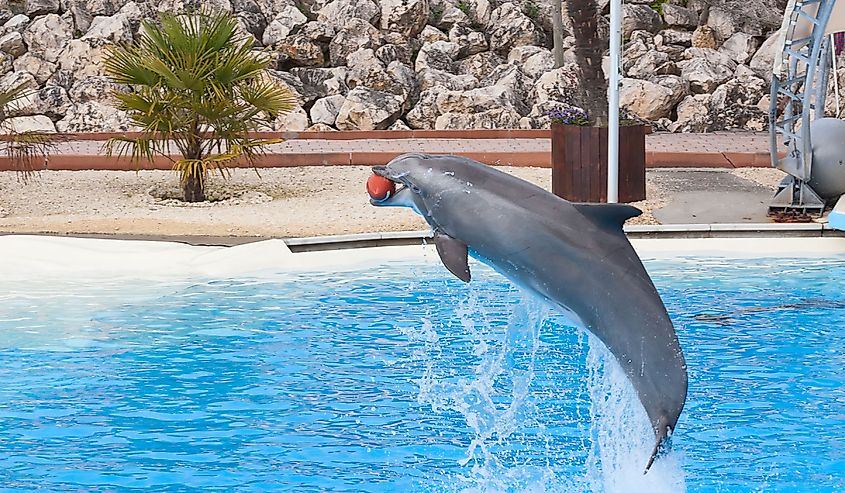 This is a fantastic Aquarium-style park where travelers can enjoy the sights, sounds, and learn interesting information about a variety of creatures from dolphins and sea lions to penguins and more. While the Fishing Museum previously discussed has similar information from the past, here visitors can learn from entertaining live shows which include amusing training and feeding. The splashing of penguins as they swim or warm up on rocks and the bark of sea lions will brighten the day. Spend a day watching water dwellers play or study favorite animals. Tourists will certainly feel reinvigorated just by watching the calming water. Either way, the Gulfarium Marine Adventure Park is an Emerald Coast must-see destination!
Camping on The Gulf and Miramar Beach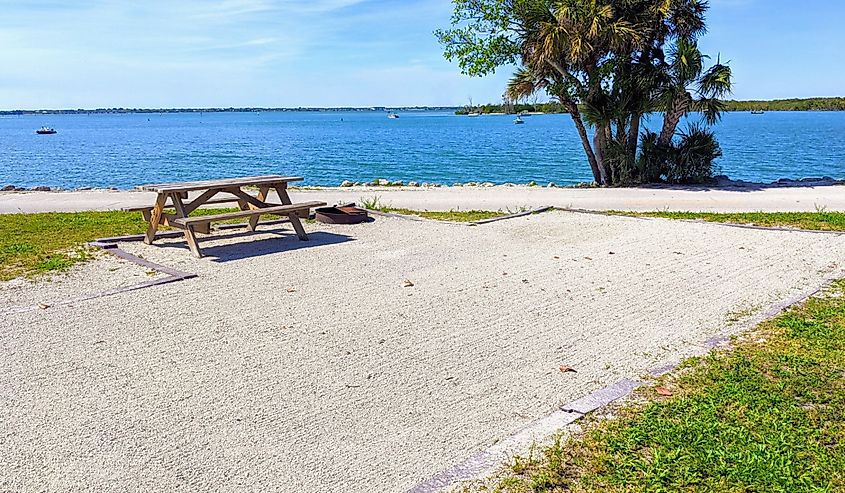 Certain places along the Emerald Coast are inaccessible to the public, such as the elusive and spectacular Miramar Beach. However, by staying in the hotels or RV parks along this same stretch, there will be plenty of beach access. Camping on the Gulf is a campground that owns a huge plot of land on the beachfront, including RV camper parking. You can park on the sand and enjoy the gorgeous views or exclusive swimming spots with your own private entrance to the beach. There are also superb hotels along the same stretch of beach. Stay in style or rough it, either way anyone who visits is sure to enjoy staying by the water along Miramar Beach.
Explore Local Neighborhoods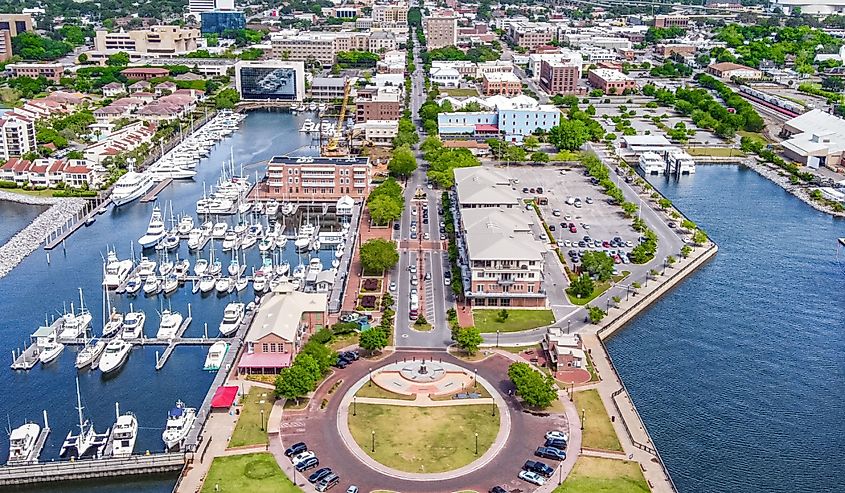 There are a variety of lovely local towns and neighborhoods to visit along the Emerald Coast, such as Pensacola and Seaside. Seaside is just off the 30A Highway and involves charming wood-framed cottages and thick bike lanes, so keep an eye out for cyclists! One neighborhood that is well worth a visit is a suburb of Seaside called Watercolor. Like its name suggests, the architecture is artistic and the gardens are full of colors. Visitors will also find stunning expanses of nature in Cerulean Park, full of water fountains and colorful vegetation. Both of these are home to artists and those who prefer a more bohemian lifestyle, so please be careful to leave the natural paths as you found them during the journey.
Highway 30A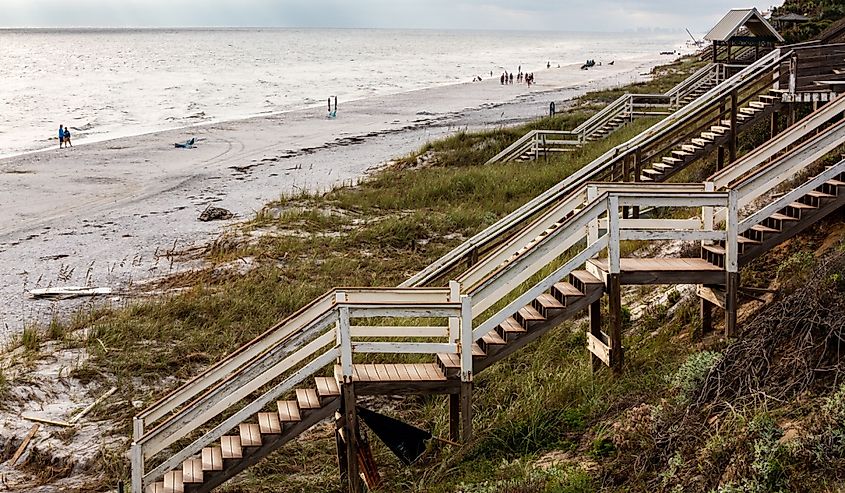 While it is no longer the secret vacation spot along the Emerald Coast, the 30A Highway is still popular for its picturesque views and beaches. Like the opposite of the situation with the infamous Route 66, not only has this route become more traffic-heavy over time, but it retains its homelike feel. Route 30A stretches from the Emerald Coast towards the depths of Florida, following Florida's western coastline most of the journey. For a journey of truly epic proportions, let this "highway" take tourists on an adventure. Starting at the Emerald Coast, leading through Panama City, past Mexico Beach, until it cuts East and officially joins with Route 98. This drive is unforgettable and highly recommended!
Conclusion
Whether looking for a fun staycation or traveling to Florida from far away, The Emerald Coast has attractions to offer for the entire family! Try out some fun water slides, including some that land in rivers, or spend the day laying on a quiet beach soaking up the sunshine (do not forget the sunblock). No matter which attractions are decided upon, visitors will come across gorgeous natural beauty and fun places to play. Put in that vacation request and take a break from work to start planning your activities today!