Some codes just cannot be cracked, and when it comes to the most extreme recesses of planet Earth, humanity is closer to living on Mars than in these ten unconquered regions. Polar-desert climates and the crushing pressure of oceans provide some of the struggles that these places are defined by, putting to shame the souls who tried and failed to get a foot in the door. Moreover, governmental safeguarding of lands is a common strategy that isolates some reserves from the strains of human development. So, if you think you have what it takes to plant a flag in uncharted territories, start here to find out why these ten places have remained untouched until today.
North Sentinel Island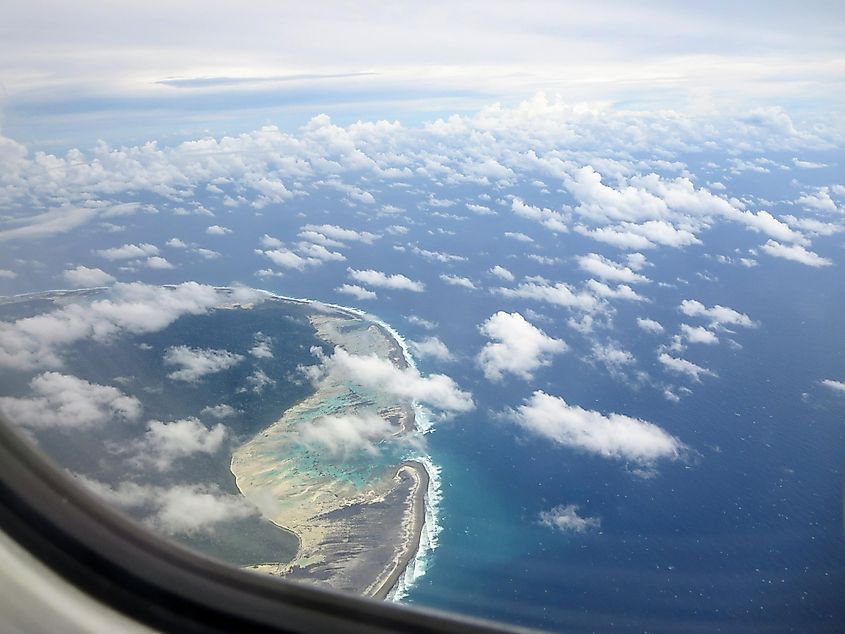 Several hundred tribal people remain uncontacted on an island in the Bay of Bengal. Previous attempts to reach them led to disease outbreaks, which likely implanted in them a furious hostility towards outsiders. This retribution has taken shape in the killings of stranded fishermen in 2006 and then a missionary in 2018. The bodies were not recovered. These interactions were illegal from the outset, considering the island is protected by an exclusion zone. The 4.85 square mile mass that North Sentinel consists of grew recently because of violent geological activity that upended coral reefs in the vicinity. Although these people are living time capsules from another century, they fiercely defend their freedom from the inflictions of the industrialized world.
Mariana Trench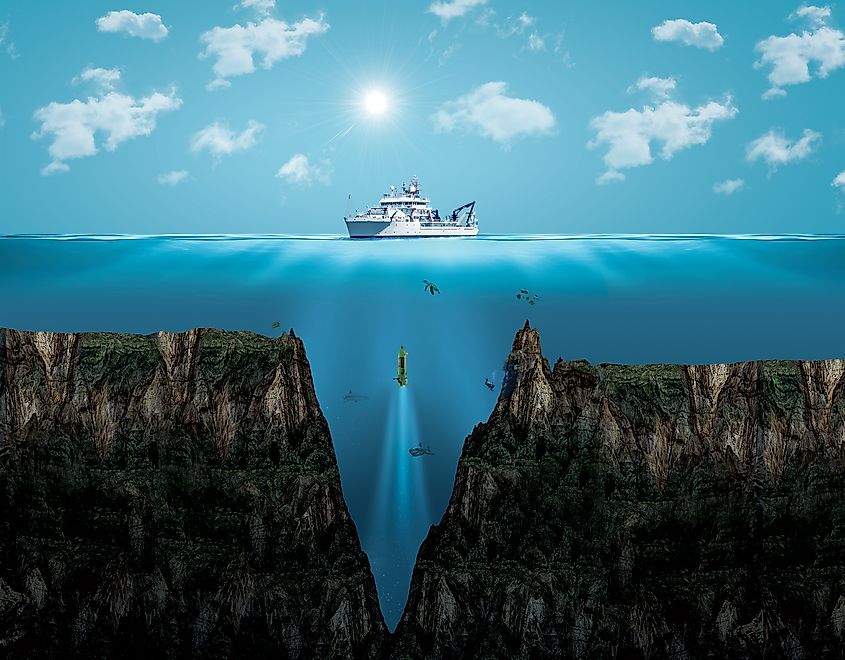 If the bowels of Tartarus existed on this planet, they would go no deeper than the Mariana Trench. Formed by the chaotic mashing of two tectonic plates, wherein the Pacific plate is forced underneath the Philippine crust, the Mariana Trench reaches a watery depth of 36,201 feet. The deepest a person has dived with and without suits is 702 feet and 1,090 feet, respectively. As the distance increases, so do the astronomical pressures, which are only manageable by submersible vessels like the Trieste, which reached 35,797 feet in 1960. If ever nature had a "trespassers beware" sign, the Mariana trench would be it.
Pluragrotta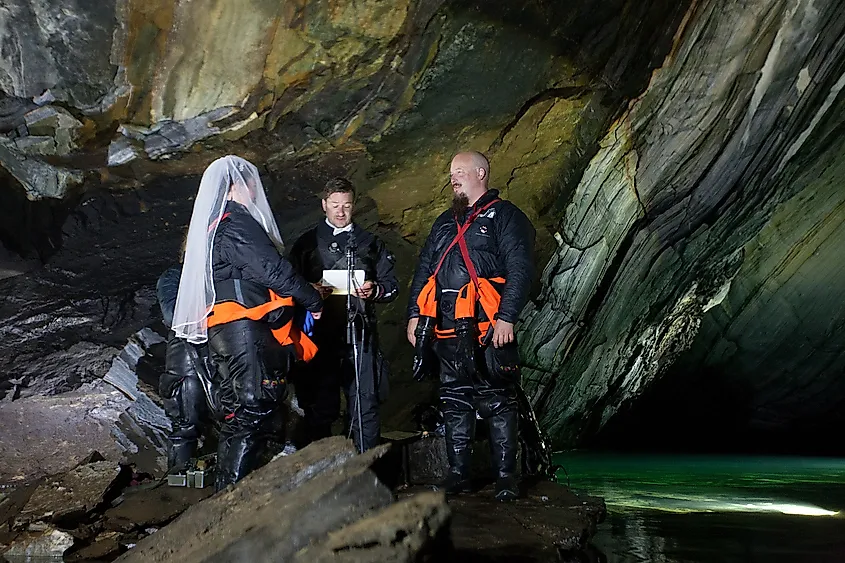 A place of death and marriage, Pluragrotta is an otherworldly system of caves located in Rana, Norway. The traditional route forms a "V" shape, wherein divers attempt to reach pockets of air after hundreds of feet of freezing water and tight corners coated in razor-sharp rocks. The damming of a local lake in the 60s revealed this partially subterranean riverway, and some trips take over 24 hours due to compression sickness. Teams compete to explore, and another achieved a Guinness world record for performing a marriage ceremony in one pocket. The difficulty of further exploration has claimed three lives, however, and the remaining 3.5 kilometers may remain undiscovered and untouched forever.
Vale Do Javari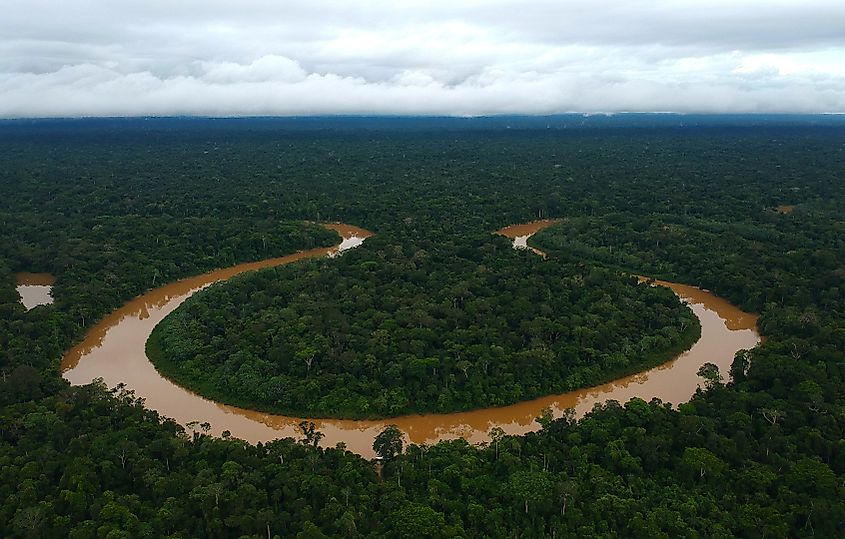 At some point, the endless expansion of modern industry had to be confronted. Vale do Javari is that last bastion, an epic Brazilian expanse in the Amazon that totals nearly 33 thousand square miles. Roughly 2000 individuals live amongst 14 uncontacted tribes here, throughout 19 villages. Non-indigenous people are immediately labeled criminals upon stepping foot in the territory, and the government performs routine aerial observations. However, illegal smuggling and mining occur in the area, and those groups were responsible for the murder of a British journalist in June of 2022. Some parts of the world are untouched for the sake of restraint, and we thank Brazil for that.
Tsingy De Bemaraha National Park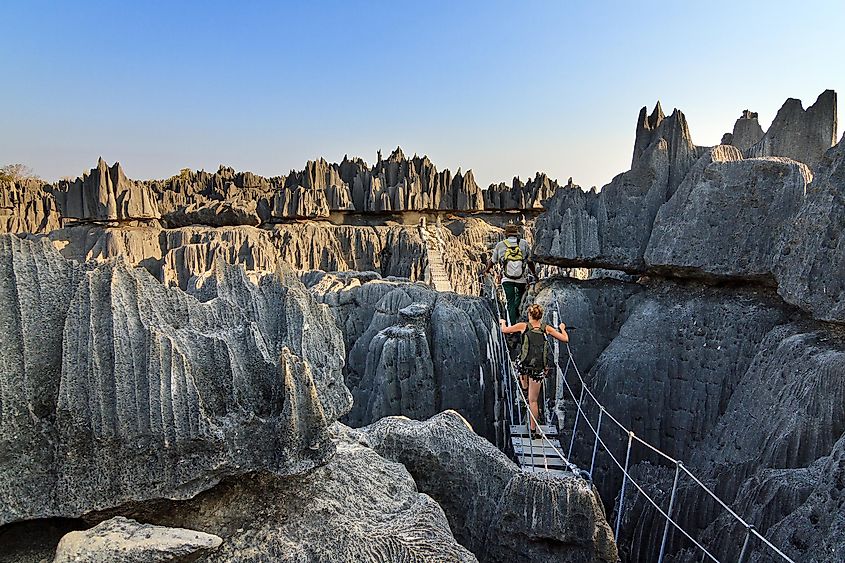 A terrible place to be stranded without footwear, the chronically jagged landscape of Grand Tsingy utterly prevents human settlement. This Madagascar reserve formed through the exposure of limestone caves that were carved into vertical knives by 200 million years of groundwater movement. A proper translation of the name equates to "where one cannot walk barefoot." Even plants and animals struggle to establish a foothold here due to the limestone needles' unforgiving command of the area. Human observers are lucky to perch themselves to the side and gaze at these unearthly formations that artistically decorate every surface in the region.
Devon Island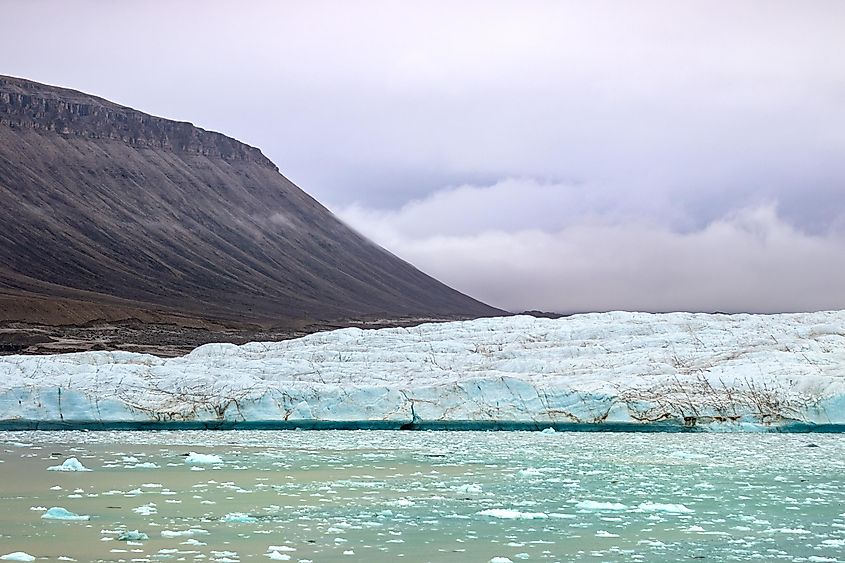 A harsh alien landscape, Devon Island in Nunavut, Canada, is a staging ground for NASA equipment simulations because it hosts some of the most punishing conditions on the planet. The conditions that deem it the largest uninhabited island in the world range from extreme fog to brutal winter temperatures around -58 °F. As a member of the arctic circle, it is certainly surrounded by similar terrains. The Haughton impact crater takes center stage after slamming the Earth 39 million years ago and leaving an extraterrestrial imprint on Devon. Attempts at outposts occurred between 1924 and 1951, leaving a series of ruins at the site of Dundas Harbour. Whether or not the island sees a modern effort to find value in its wasteland is yet to be decided.
Sakha Republic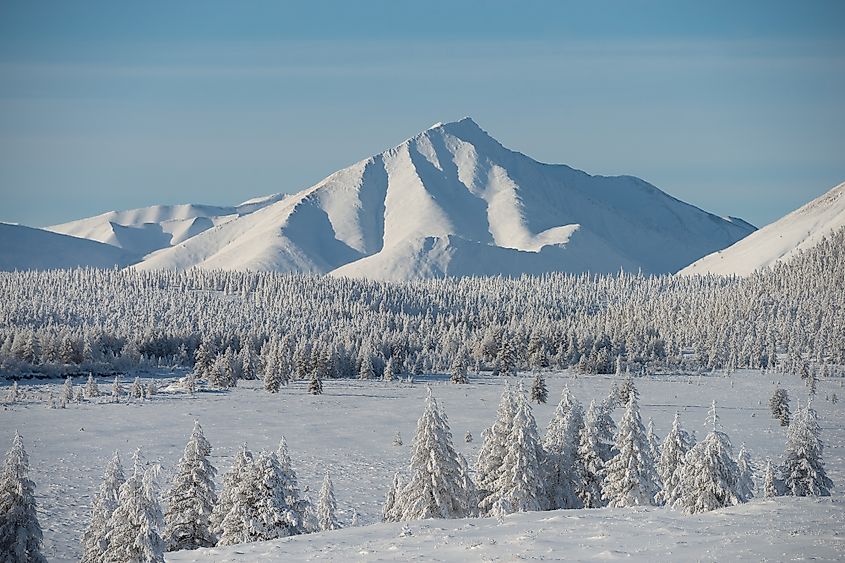 A frigid expanse of the Russian Far East, this territory gives little and takes all. Many sections have not been explored at all; the population is astonishingly low, with 995 thousand people covering 1.19 million square miles. For reference, that is only slightly smaller than India. The average temperature is nearly negative 50 in the winter, not that there is much reason to venture outside and explore the endless tundra grasslands. The Sakha people group managed to settle the more favorable corners, and their survival depended on practices involving domesticated reindeer and clothing made of heavy furs.
Star Mountains
Eternal rainfall and uncharted corners define this Oceanian mountain range. Every year, 33 feet of rainfall occurs, which is more than three times that of the Amazon rainforest. These peaks reach heights of 15,419 feet, which proved an impossible task for explorers in 1959. Led by Jan Sneep, the conditions caused a scouting helicopter to crash. Climbers barely reached its peak in 1959, and today, no official weather station has ever successfully been established. The surrounding region of Papua New Guinea is famous for hosting a plethora of linguistic families, with a total of 20 languages accounted for.
Son Doong Cave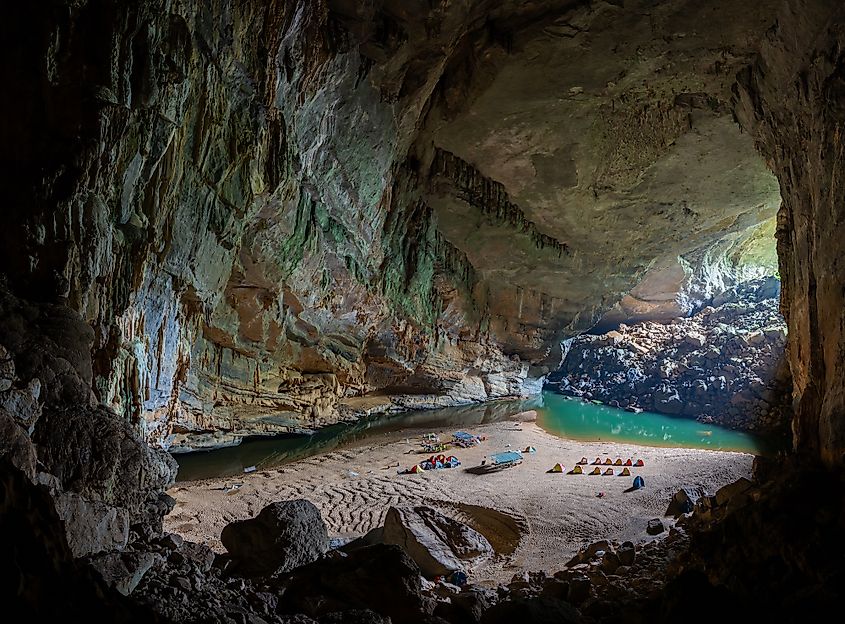 A cavern worthy of Jules Verne's "Journey to the Center of the Earth," Son Doong is an astonishing cave located in central Vietnam. By volume, it is the largest cave on Earth, with sections that are almost two football fields wide. Parts of the cave have collapsed, allowing the growth of underground rainforests. Furthermore, vast sections of this natural wonder have only recently been discovered, and visitors are just now beginning to realize how immense this cave truly is. The rock formations are only 3 million years old, caused by the Rao Thuong River eroding the limestone underneath the Truong Son Mountains. Further investigations and dives are underway, peeling away this wonder's mysteries one at a time.
Gangkhar Puensum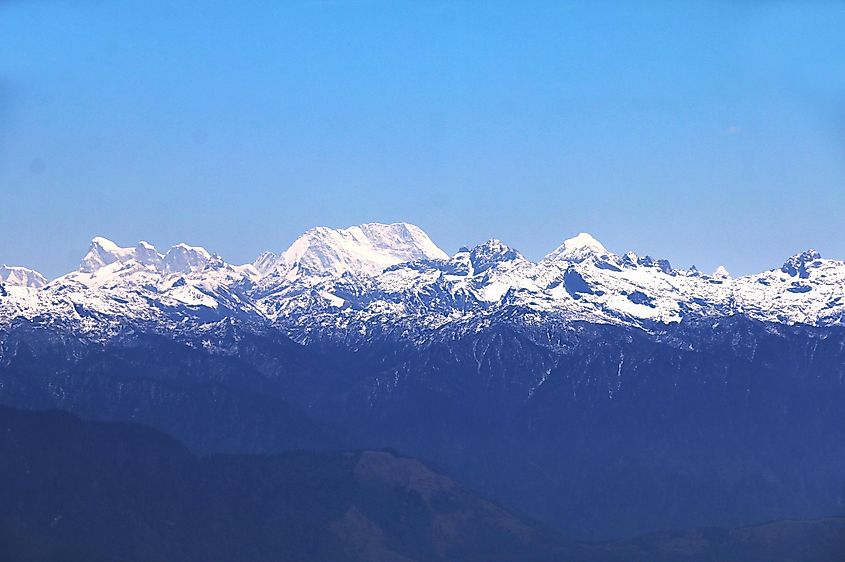 A mythical peak that is shrouded by ferocious elements, Gangkhar Puensum is not open to the public. Even when it was open, the first team that tried to climb it could not even locate it. Furthermore, no successful attempts to summit Gankhar Puensum have ever occurred. The mountain is located in the north of Bhutan, at the border of Tibet. Due to sensitivities about local religious practices, mountaineering has been banned entirely. The total height reaches 24,836 feet above sea level, a tempting challenge that leaves refused climbers frustrated. Arguably, the beauty of this snowy peak is enhanced by the fact that there are no recorded victors of it.
The audacity of humankind can only take us so far. Occasionally, there are depths too deep and heights too high for the technology of modernity to even consider approaching. However, that kind of defeatist fatalism is exactly what makes overcoming these "impossibilities" so satisfying. Satiating one's curiosity about the unknown is a desire that is as common as it is dangerous. Remember: Many of these expeditions have involved fatalities that even professionals could not evade. The value in scouting out and adapting to these untouched lands, however, is proof of humanity's capacity for uninhibited potential. Today? The most desolate corners of Mother Earth. Tomorrow? The stars.