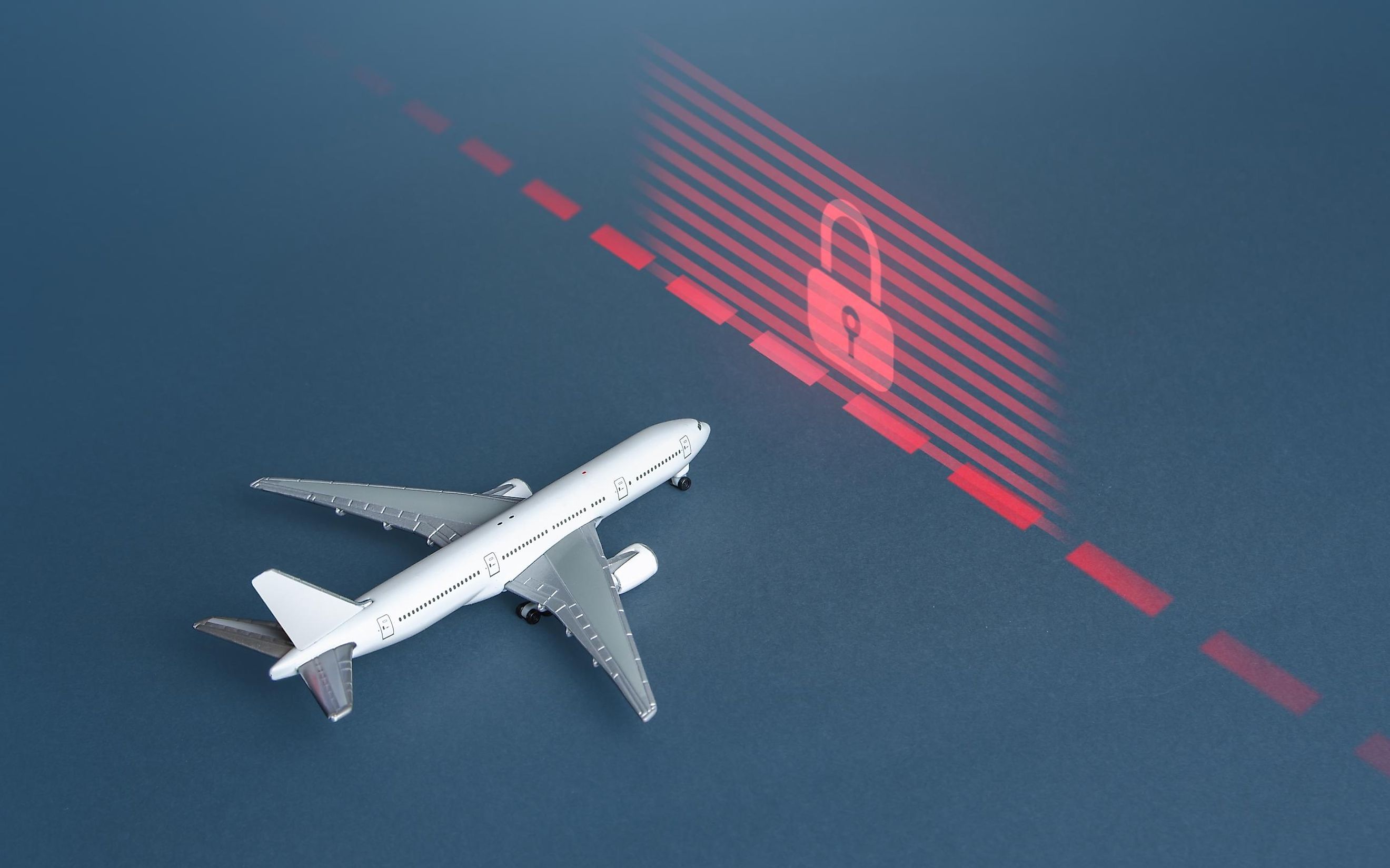 10 No-Fly Zones From Around The World
It takes a hoard of raw strength to cordon off an entire segment of the stratosphere. That is not a light warning, either; an intrusion of that prohibited airspace or No-Fly zone readily invites a lethal response. These zones are a way of declaring "anything larger than a bird, or more artificial than one, is going to be cooked out of the sky." Typically, warnings are issued to offending aeronauts upon an initial breach before heavily armed warplanes attempt to escort them out of the zone (or into a burning heap on the ground.) These eight heavy-handed restrictions have been established because they are either a matter of national security or military interest. So, for your own safety, study up on these eight treacherous skies.
North Korea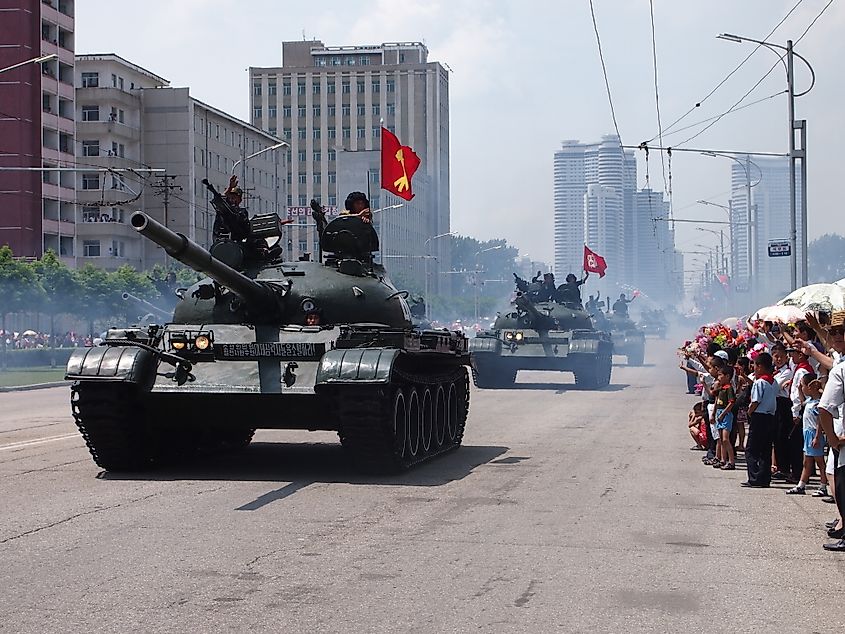 An obvious first choice, North Korea is one of the most volatile countries on the entire planet. With an ever-expanding list of human rights abuses, the country has accomplished its goal of being isolated from the benefits of modern society's emphasis on ethics. The chair of the Supreme Leader is notorious for administrations that wave their fist at the western world through the reckless launching of "test" missiles into the ocean. As recently as November 3rd, 2022, an intercontinental ballistic missile alerted the world when it harmlessly flew over Japan. For that reason, the United States prohibits flights across North Korea, a shame for any Pyongyang vacation planners. 
Cuba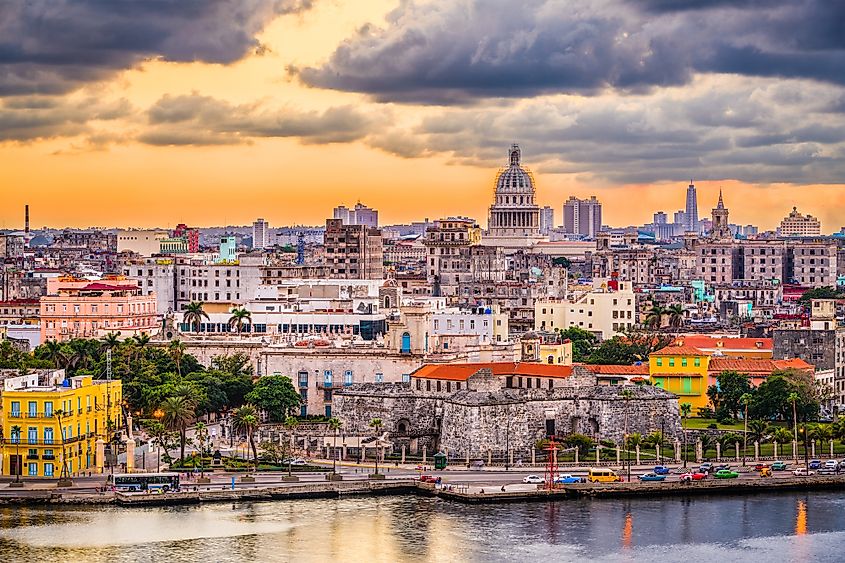 The consequences for violation of airspace are plenty real, as the "Brothers to the Rescue" shootdown incident proved. Cuba had established prohibited airspace for any unscheduled aircraft over the Cuban mainland as well as over disputed international waters, and this rule held true for three Cessna 337s in 1996. Operated by an organization opposed to the Cuban government, 2 of the planes were shot down while one managed to escape, which resulted in 4 deaths and no survivors. The event was controversial, but the Cuban Foreign Ministry insisted that the aircraft were warned during their attempt to destabilize Cuban politics. Regardless, the event is a reminder for pilots to take the presence of fighter aircraft seriously.
Paris, France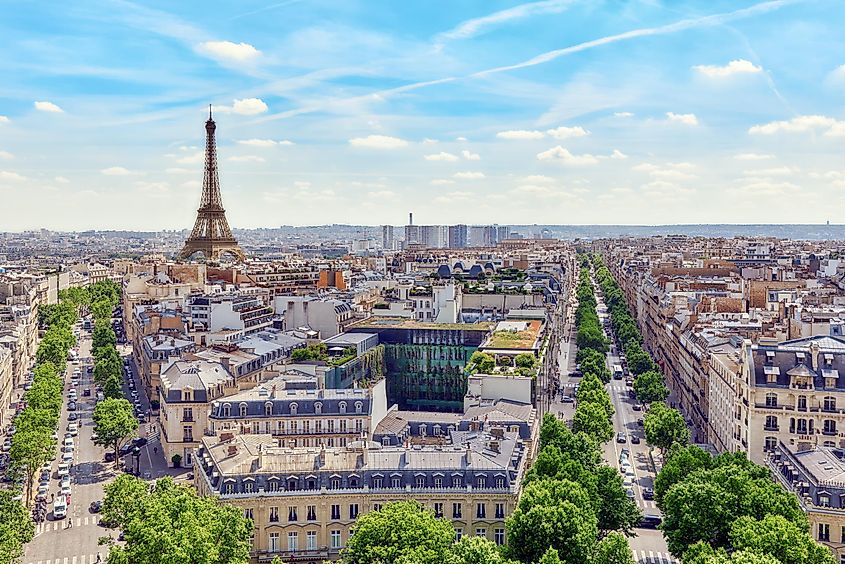 The City of Light, The City of Love, but not The City of Airspace Violations. Civil and military airplanes are forbidden from descending lower than an altitude of 6500 feet except when the Ministry of Defense or Paris Police Prefecture permit it for special circumstance. While technically 3km away from Paris, the business district La Défense carries the same regulations after the events of 9/11. Notably, the Prefecture of Police provides authorization when air surveillance or air ambulances are required, as well as for VIP transport. Worth noting is that commercial airlines do fly over the general Paris region, but Paris proper itself (LFP 23) is the zone that is avoided at all costs.
Washington D.C., United States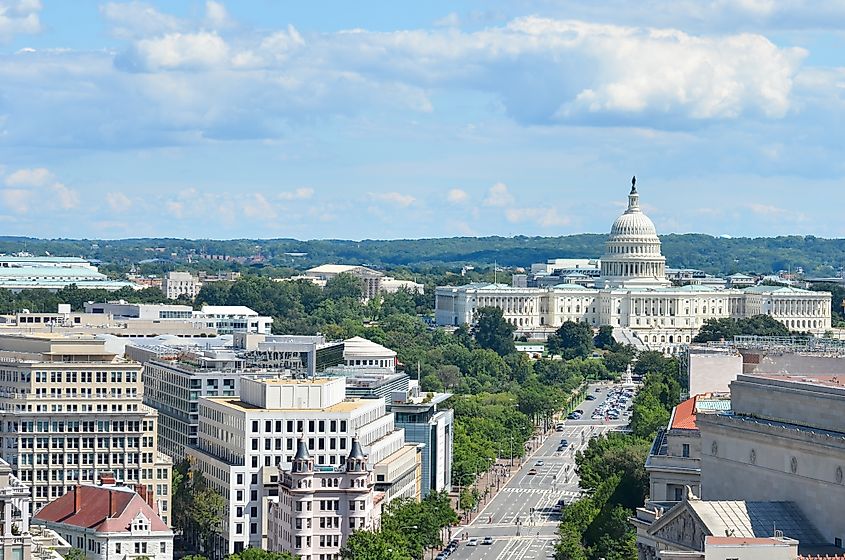 An impenetrable nation situated on a fortified landmass, the United States is the closest revival of ancient Sparta that modernity has witnessed. Therefore, the political heart that is Washington D.C. must be protected at all costs. With high-security areas to safeguard, like The Pentagon, The White House, and the Capitol, it is no wonder that air traffic is outlawed here. In 2014, a small craft pilot strayed into the zone by accident and was escorted by two F-16 jets toward North Carolina. Still, the Capitol was evacuated as an assurance, proving that the United States is territorial even when its own citizens wander across the line. 
Parthenon, Greece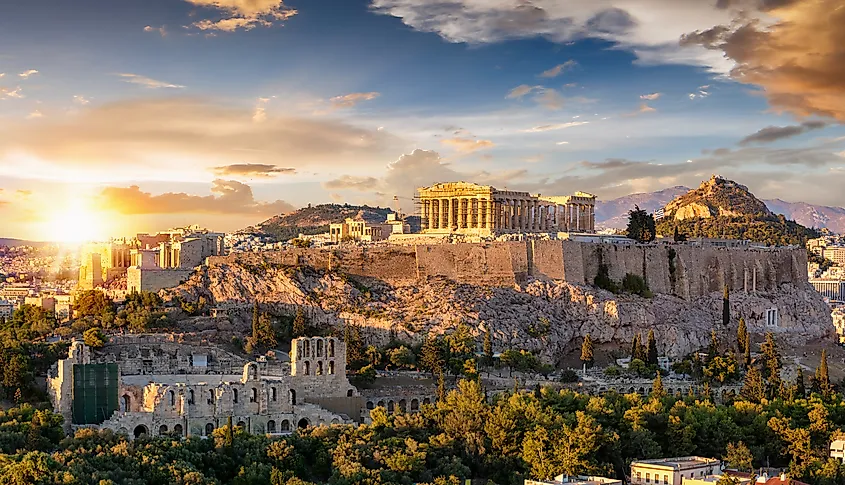 History does not provide a 'backup' copy of its most magnificent monuments, and this 24-hundred-year-old Greek masterpiece is no exception. Any air traffic below 5 thousand feet will receive a harsh scolding and likely interrogation, even if it diverts course immediately. Considering the cultural and economic value that the Parthenon provides, through symbolism and tourism, Greece has every right to bare her teeth at unwanted guests. In comparison to the high-tech security of the Louvre, the Parthenon sits out in the open rather than in an underground bunker, risking the horde of statues and sculptures it contains. With the local authorities on high alert, however, the Parthenon will remain available to foot traffic for many generations.
Disney Parks, United States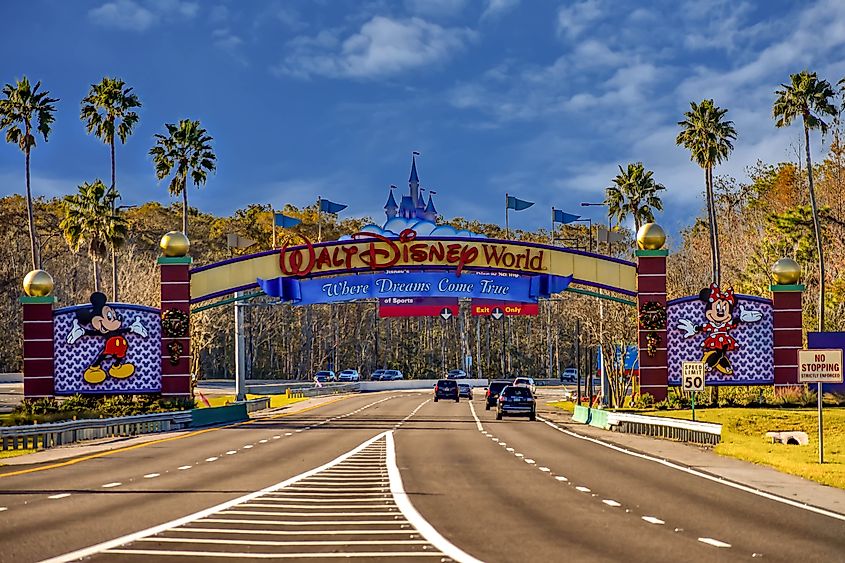 A controversial measure, Disney World Florida and Disneyland California are under the protection of an aviation ban issued directly by the FAA. The purpose is due to unnamed "security reasons" that are likely tied directly to crowd density. Other private and public stadiums also benefit indirectly from a Temporary Flight Restriction, and opponents posit that political connections played a part in achieving this for venue operators. Regardless, crowds can feel at ease while they wander the carefully maintained premises, knowing that the only flying vehicles in the air are Star Wars props and Aladdin's carpet. Hopefully, Dumbo will not be broadcasted while being escorted by warplanes and then imprisoned for a year, as stated in 49 U.S. Code § 46307.
Buckingham Palace & Windsor Castle, United Kingdom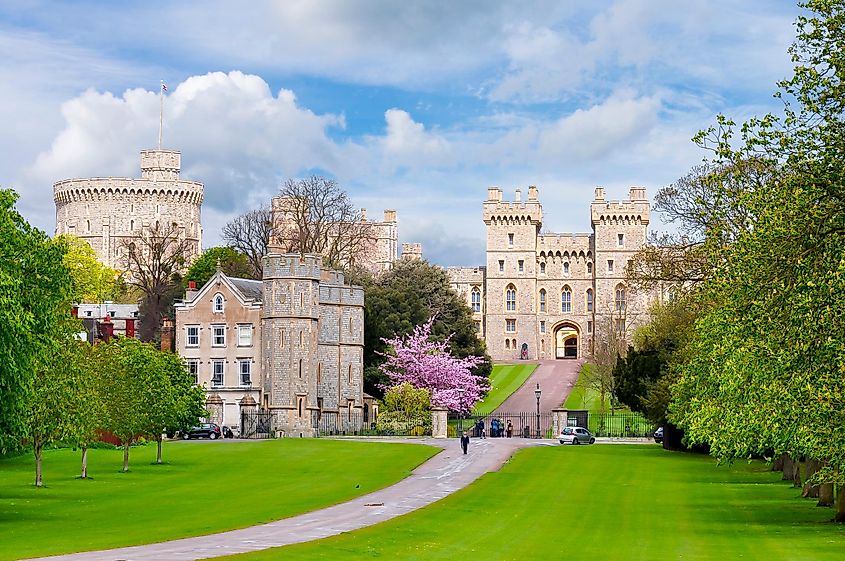 Before the Wright Brother's revolutionary discovery of artificial flight, the United Kingdom defended its coastal cities with an unbreakable naval power. Naturally, imperially significant locations like Buckingham Palace demanded additional security when aircraft broke all the rules of traditional warfare. This 3-hundred-year residence of monarchs was granted a no-fly zone to give the Empire's administrators one less issue to worry over. Similarly, Windsor Castle was granted a no-fly zone after a man with a crossbow approached the castle in late 2021. Whether or not this intruder planned on evolving to 21st-century aviation tactics upon release is uncertain. With rounded walls designed to deflect cannon fire, it is fascinating to watch old fortresses benefit from modern security. 
Mecca, Saudi Arabia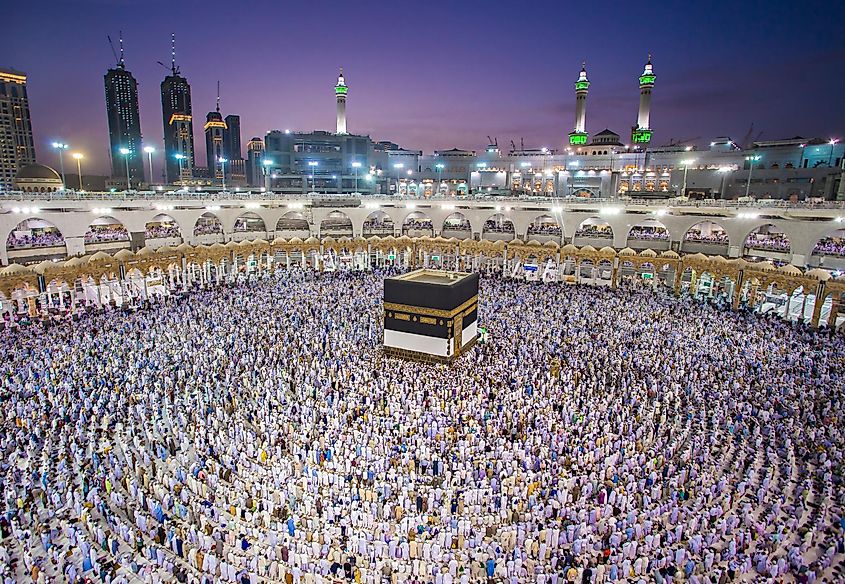 The gathering point of all Muslims, Mecca has already experienced excessive turmoil in its holiest sanctuaries. For almost 14 hundred years, Mecca have suffered invasions and desecrations, including as recently as 1979. Considering the historical and religious power that the area represents, an all-out ban on aircraft guarantees the safety of pilgrims who have crossed the earth to practice their faith. Exceptions and permissions occur, such as the 2006 Mecca hostel collapse, when a building crumbled and killed 76 of these pilgrims. Emergency services were permitted the use of helicopters to administer aid to civilians, many of whom were passers-by at nearby markets. 
A time and place for everything, aviation embodies the ability to either risk or rescue. In traditional warfare, a no-fly zone is a strategic and temporary implementation of prohibited airspace, such as the zones previously asserted over Iraq and Libya. Currently, implementing a no-fly zone for the Russo-Ukrainian war is a heated topic and unlikely simply because it could potentially spark conflict between Russia and NATO. More permanently, governments exercise prohibited airspaces to protect national interests, such as the eight government and cultural sites listed here. Enforced through escorts or anti-aircraft defenses, prohibited airspaces are not suggestions: They are unwavering tools of self-defense.