The US State of Pennsylvania is a land full of history and natural beauty, ideal for visitors with a wide range of interests. The state's National Parks are thus a great place to discover, where tourists and locals alike can get a firsthand experience of incredible natural sights and historical points of importance. This article looks at the Nineteen National Parks in Pennsylvania.
Delaware Water Gap National Recreation Area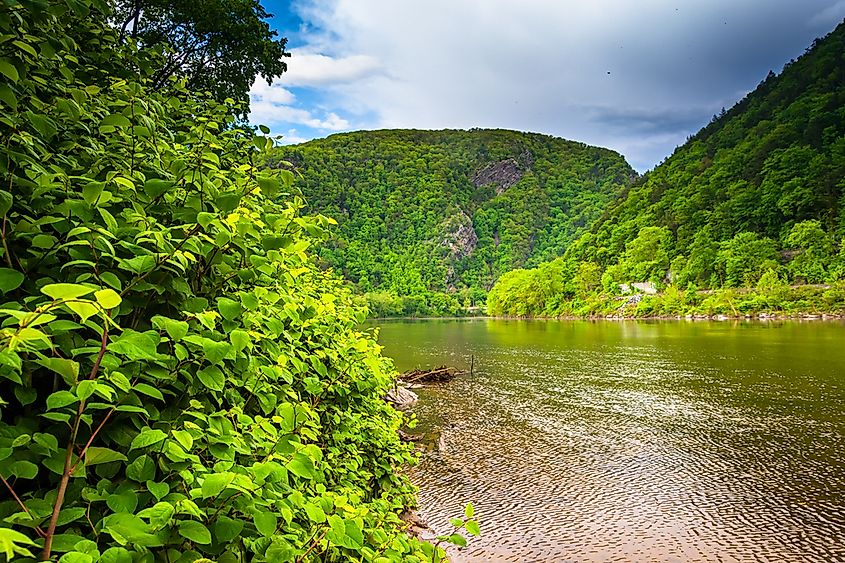 A 70,000-acre recreation area along a portion of the Delaware River on the border of Pennsylvania and New Jersey, the Delaware Water Gap National Recreation Area, protects 65 km of the Eastern United States' most important rivers. In this vast state park, visitors can enjoy a variety of activities, including swimming, fishing, kayaking, canoeing, and even rafting. For those seeking drier activities, over 160 km of hiking trails can be found, including a portion of the famed Appalachian Trail that passes through the park.  
Valley Forge National Historical Park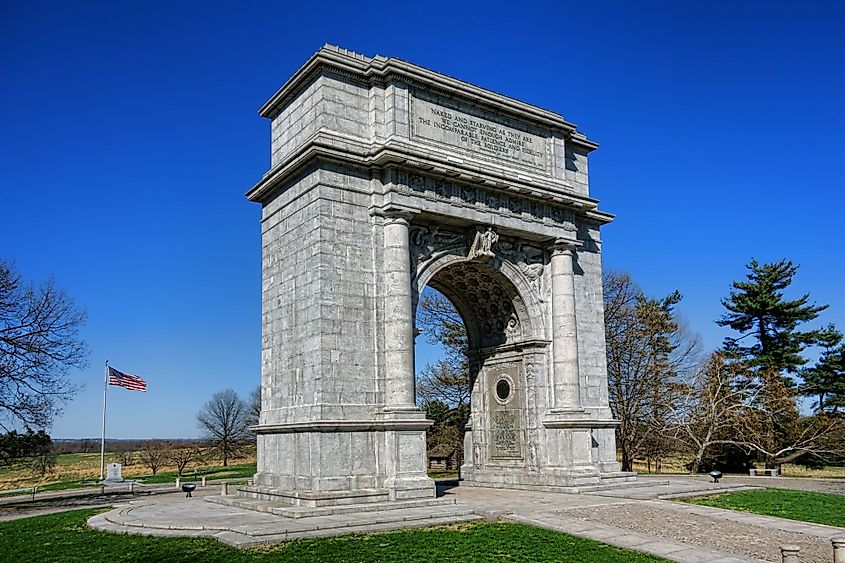 Located just 32 km outside of Philadelphia, Valley Forge National Historical Park gives visitors the unique opportunity to visit the area that the Continental Army, under the command of George Washington, took refuge in during the winter of 1777. During the American Revolutionary War, as fighting with the British raged on, Washington chose the Valley Forge area as a campsite because it was far enough from enemy troops to avoid any surprise attacks. In the park today, one can enjoy historical exhibits, artifacts, and other displays dedicated to this period of American history, while guided trolley tours give a fascinating insight into the greater American Revolution and Pennsylvania's role in the War. 
Upper Delaware Scenic And Recreational River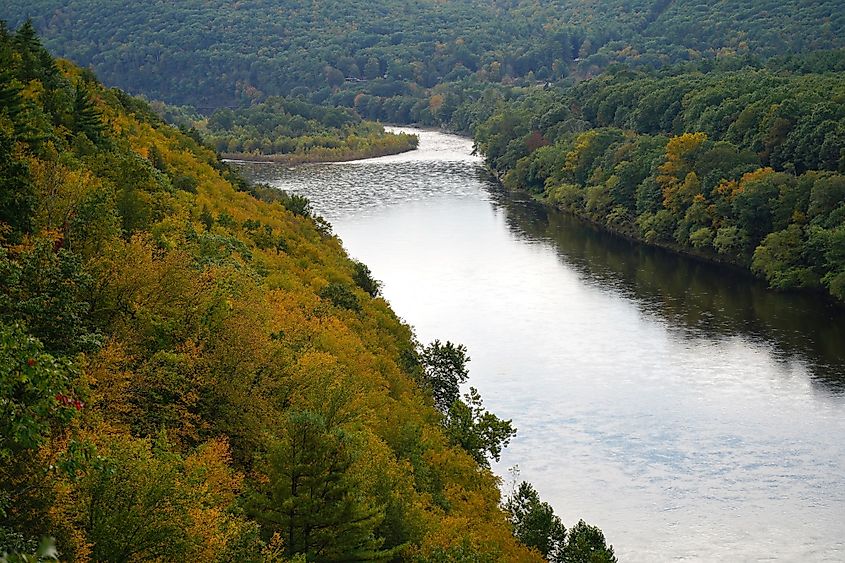 On the border between Pennsylvania and the State of New York, the Upper Delaware Scenic and Recreational River offer its visitors excellent opportunities to go fishing, canoeing, rafting, and wildlife watching. The park covers around 118 km of the Delaware River and features sites like the Roebling Bridge (the oldest suspension bridge in the country, built in 1849), the Zane Grey Museum, the Delaware and Hudson Canal, and the Hawk's Nest scenic area. 
Thaddeus Kosciuszko National Memorial
A Polish military leader who migrated to the United States, Thaddeus Kosciuszko served as a colonel in the Continental Army during the Revolutionary War and was a close friend to Founding Father Thomas Jefferson. The National Memorial dedicated to his memory is right in Downtown Philadelphia and commemorates his life in Europe as a commander and his historic role in America's independence. Added to the National Register of Historic Places in 1970, it is the smallest site considered a National Park in the country. No tickets are required to visit this Museum, which gives visitors a special look into a relatively obscure yet important figure of the Revolution.
Potomac Heritage National Scenic Trail 
A network of managed routes and trails that spans the States of Pennsylvania, Maryland, Virginia, and the District of Columbia, the Potomac Heritage National Scenic Trail covers an astounding area of 1,140 km. Visitors can go hiking, biking, paddle boating, and wildlife watching in this year-round Park, which is managed by several Federal, State, and Local agencies. Ride along the confluence of the Potomac, Ohio, and Rappahannock Rivers, for some great vistas of nature and wildlife undisturbed by urban development.
Johnstown Flood National Memorial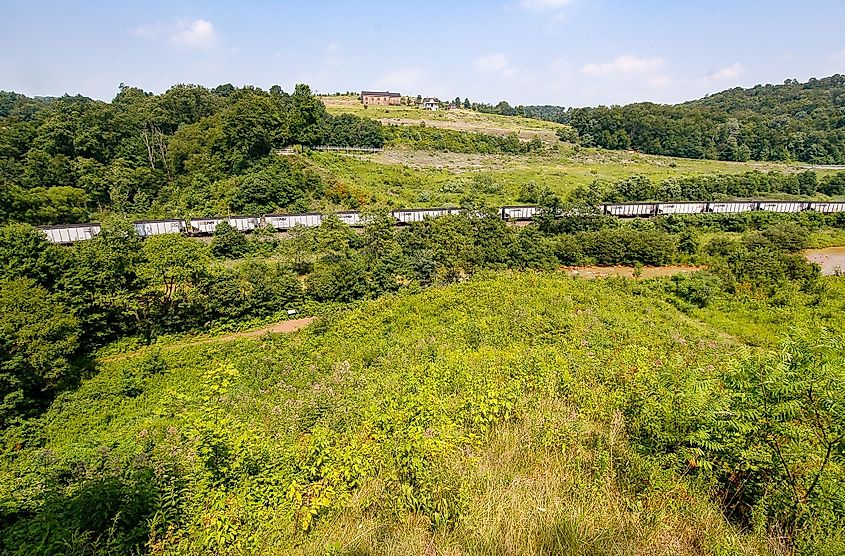 112 km east of Pittsburgh, the Johnstown Flood National Memorial commemorates the devastating 1889 deluge that killed more than 2,200 people. With the collapse of the South Fork Dam, 20 million tonnes of water fell downstream, destroying much of Johnstown in minutes. In the Park today, portions of the destroyed Dam are preserved alongside several historic buildings that survived the waters. Meanwhile, in the visitor center, two floors of exhibits are dedicated to give a fascinating insight into the series of events that led up to the tragedy. A tour of the historic South Fork Hunting and Fishing Club is also a worthy place to stop over.
Independence National Historical Park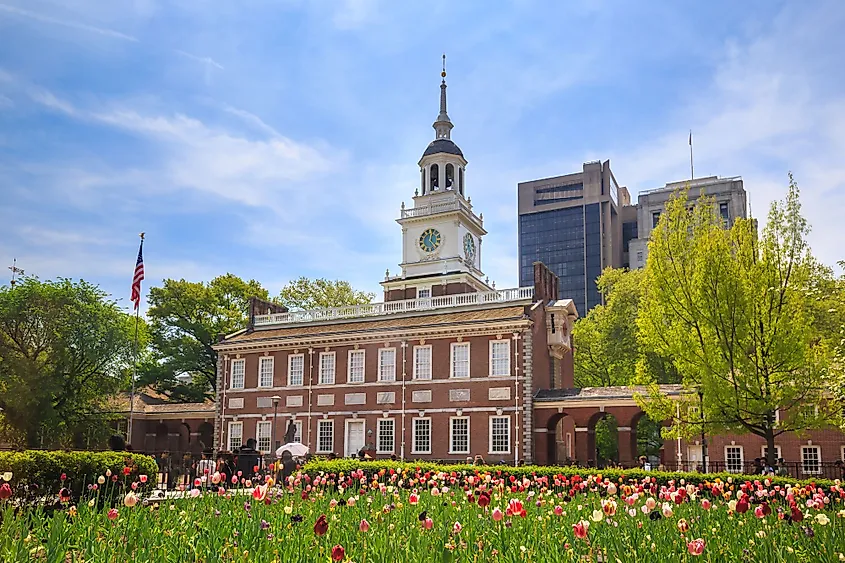 A history lover's dream, Independence National Historical Park is the place to get a literal firsthand view of key events that shaped the fledgling nation of America. Located in Downtown Philadelphia's Old City, start one's visit at Independence Hall (where the Declaration of Independence was drafted, debated, and signed on July 4, 1776), and then visit Carpenter's Hall (where the First Continental Congress met). From there, stop by City Tavern, a preserved colonial bar that saw as patrons such figures like John Adams and the First Bank of the United States for personal encounters with significant historical architecture. And, of course, visitors cannot miss the famous Liberty Bell with its iconic crack, proudly on display in the Liberty Bell Center.
Hopewell Furnace National Historic Site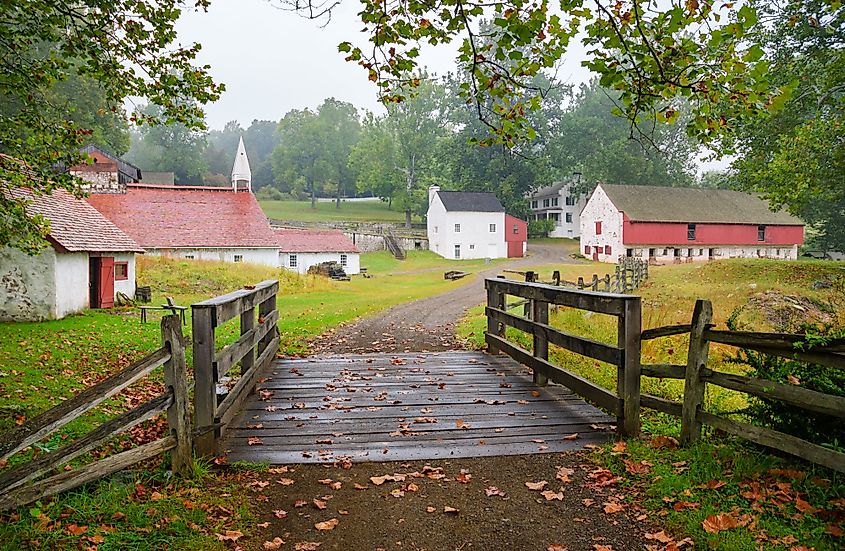 Some 24 km to the southeast of the city of Reading, history lovers are also in for a treat when they visit the Hopewell Furnace National Historic Site, a preserved 19th-century rural iron plantation. These iron plantations, like Hopewell Furnace, were very important for their production of stoves, grates, and other common iron objects, and during the Revolutionary War also produced shells, bullets, cannons, and other artillery for the Continental Army. Visitors can enjoy historical recreations of an iron plantation village and see furnaces and blacksmiths in action in an immersive time capsule experience. On the way out, why not pick some apples from some local mills?
Gloria Dei Church National Historic Site
Built between 1698 and 1700, Gloria Dei Church is the oldest in Pennsylvania and is still in operation today. Established as a Swedish Lutheran congregation, it is now Episcopalian. Right in the heart of historic Philadelphia, Gloria Dei Church National Historic Site is an off-site component of Independence National Historical Park, where visitors can tour the church buildings and cemetery and learn about Swedish colonization of the area. Inside, one can view historical items such as a Baptismal font from 1731 and bronze bells from the metal cast in 1643!
Friendship Hill National Historic Site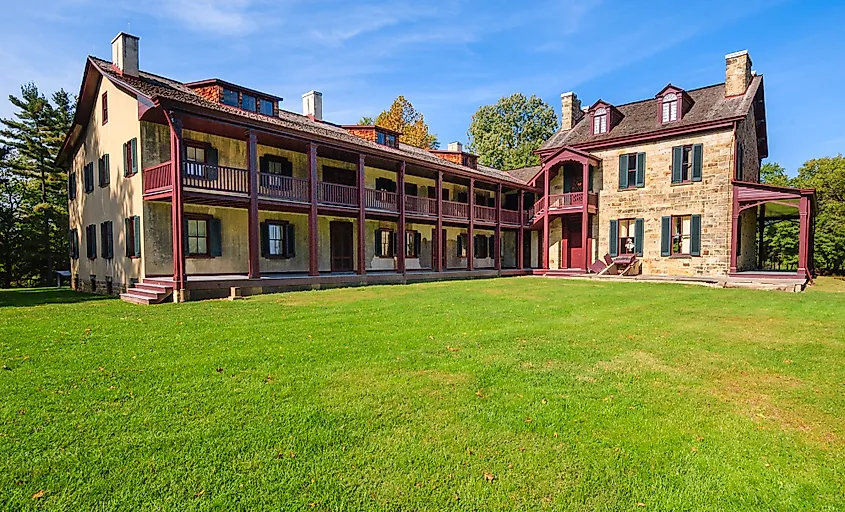 Approximately 88 km southeast of Pittsburgh lies Friendship Hill National Historic Site, once the home of former Secretary of the Treasury Albert Gallatin in the 19th century. Visitors can tour this historic Mansion, first constructed in 1789, and enjoy guides from costumed interpreters who highlight not just Gallatin's life but the social and political atmosphere of the Jefferson Presidency (1801-1809). Around the historic Mansion, one can also take a leisurely stroll or hike around the roughly 16km of trails filled with greenery and calm natural sounds.
Gettysburg National Military Park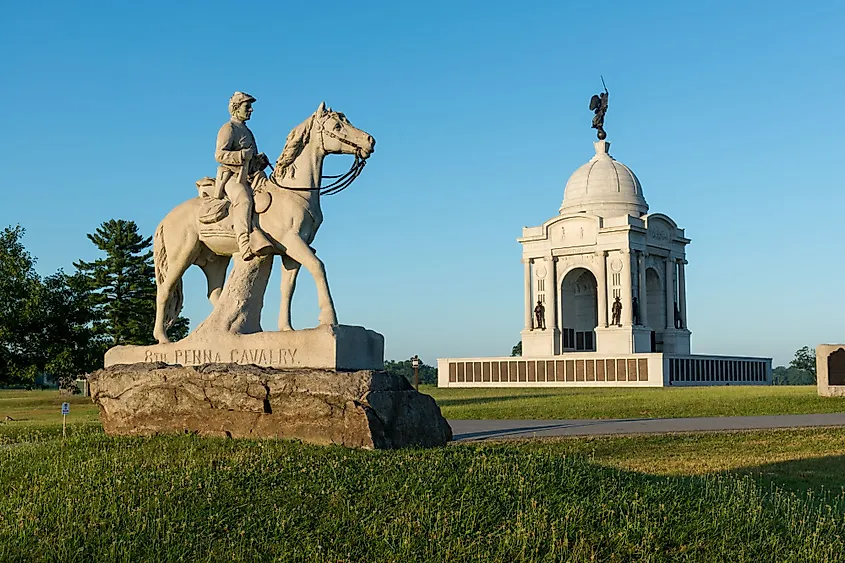 Situated in Southern Pennsylvania and about 96 km from Baltimore, Maryland, Civil War history aficionados will surely not want to miss Gettysburg National Military Park. Established in 1895, on the site of the 1863 Battle of Gettysburg, visitors can see firsthand the battlefield, hospital areas, and the Gettysburg National Cemetery where Abraham Lincoln delivered his eternal Gettysburg Address. Take a 25 km auto tour around the site that stops at such spots as Pickett's Charge and the Eternal Light Peace Memorial for an emotional and unique visit.
Fort Necessity National Battlefield 
Site of the Battle of Fort Necessity (1754) during the French and Indian War, this National Park is just under 100 km southeast of Pittsburgh. History lovers once more get the chance to see a chapter of American history up close on this unique reconstructed battlefield. Visit the rebuilt Fort Necessity, which was designed by George Washington, the Mount Washington Tavern, and the grave of British General Edward Braddock, or simply view the vast fields that saw heavy fighting during the War. A place of living history, Fort Necessity National Battlefield was designated a place of historical significance in 1966.
Flight 93 National Memorial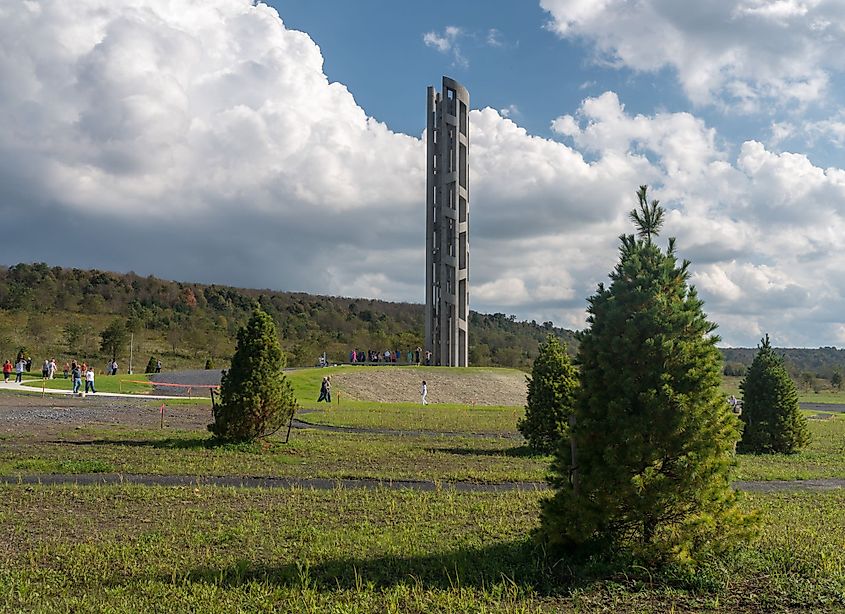 Dedicated to the passengers and crew of United Airlines Flight 93 that was hijacked and flown into a field near Shanksville, Pennsylvania, during the 9/11 terrorist attacks, the National Memorial is a moving and solemn place of reflection. Just outside Shanksville and some 100 km southeast of Pittsburgh, the Memorial Plaza honors all 40 victims of the flight, with each name inscribed on white marble on the Wall of Names. In the Visitor Centre, interactive exhibits and other information are on display, highlighting the courage of those on board who valiantly stopped the hijackers from reaching their intended target, the US Capitol Building.
First State National Historical Park
Although much of the First State National Historical Park is situated in the State of Delaware, it extends into Pennsylvania in Delaware County, some 40 km southwest of Philadelphia. Officially created in 2013, the Park commemorates the early colonial history of the first two states admitted to the Union (Delaware and Pennsylvania), with several historical buildings, forts, and memorials. In the nearby Brandywine State Park, visitors can also enjoy some leisure time hiking, horseback riding, or viewing some historic Quaker-style homes.
Eisenhower National Historic Site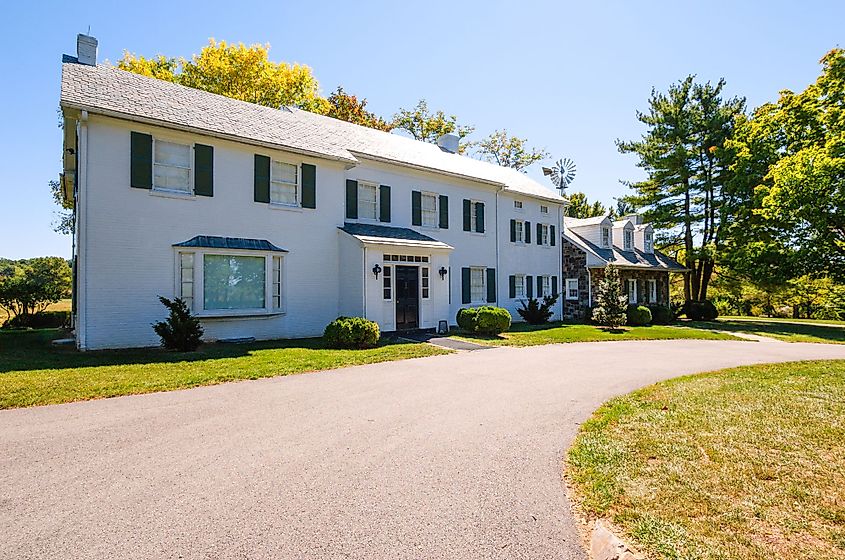 64 km southwest from the city of Harrisburg lies Eisenhower National Historic Site, once the home and farm of President Dwight D. Eisenhower. Tour this quaint house and charming property to see where the former President spent his post White House life and where several international dignitaries went to visit. For a fascinating glimpse into the private life of a Commander in Chief, this informative and historical excursion is well worth a visit for anyone with even a passing interest in the political history of the nation.
Edgar Allen Poe National Historic Site
Fans of American literature and poetry will most definitely not want to miss the opportunity to visit the Edgar Allen Poe National Historic Site. Located in central Philadelphia, the preserved home in which Poe lived for less than a year, but where he wrote some of his most famous works (including The Tell-Tale Heart), is a treat to visit for literary aficionados. Learn more about this American icon, his inspirations, and the circumstances surrounding his tragic death at the age of 40. For true Poe fans, this Museum is a most special experience. Do not forget to pose with the statue of the Raven!
Allegheny Portage Railroad National Historic Site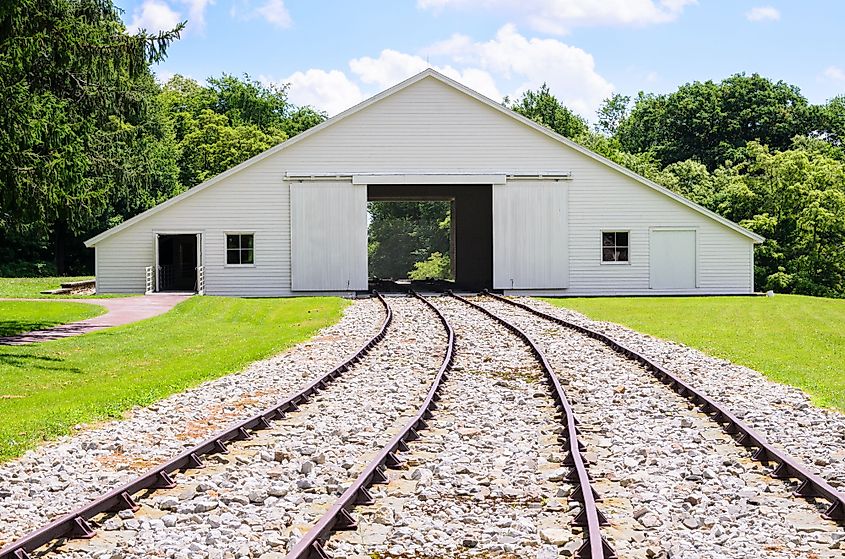 Site of the first railroad constructed through the Allegheny Mountains of central Pennsylvania in the 1830s, today, this preserved 58 km long rail line is a popular and fascinating outing for the whole family. Tourists can view historic railroad tunnels (including the Staple Bend Tunnel), bridges, an engine house, and even a 19th-century tavern, the Lemon House. Restored to its original condition from the 1820s, stepping into the building is like voyaging back in time.
Appalachian National Scenic Trail
362 km of the 3,500 km Appalachian Trail passes through Pennsylvania, which can be enjoyed at the National Scenic Trail. With elevations ranging from 280 up to 2,000 feet, the Trail has a wide array of flat areas and steep climbs and descents. Pick up a map, compass, or GPS and experience the wonder of these great hiking trails in a truly unique natural setting.
Steamtown National Historic Site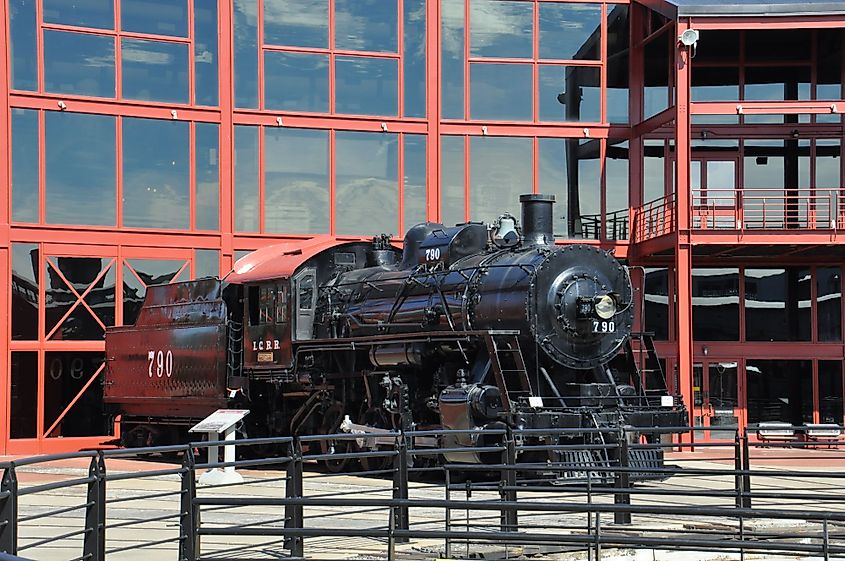 Right in the heart of downtown Scranton, Steamtown National Historic Site is a great place to get up close and personal with historic train locomotives, passenger cars, and freight cabooses. Commemorating centuries' worth of rail history (from 1850 to 1950), the Site offers its visitors unique opportunities to take guided train tours and see the evolution of the workings of a typical American rail yard. Among the sights of interest include the 1903 Chicago Union freight engine, and the 1941 Big Boy Union Pacific Locomotive, lovingly restored and ready to welcome all aboard in a most charming setting.
Pennsylvania is a state rich in culture, history, and natural beauty, all of which can be discovered and appreciated in any of its wonderful State Parks. From Civil War history to scenic hiking trails, to railroad rides, and memorials to those killed in terrorist acts, the State Parks of Pennsylvania offer an eclectic range of activities and learning experiences.