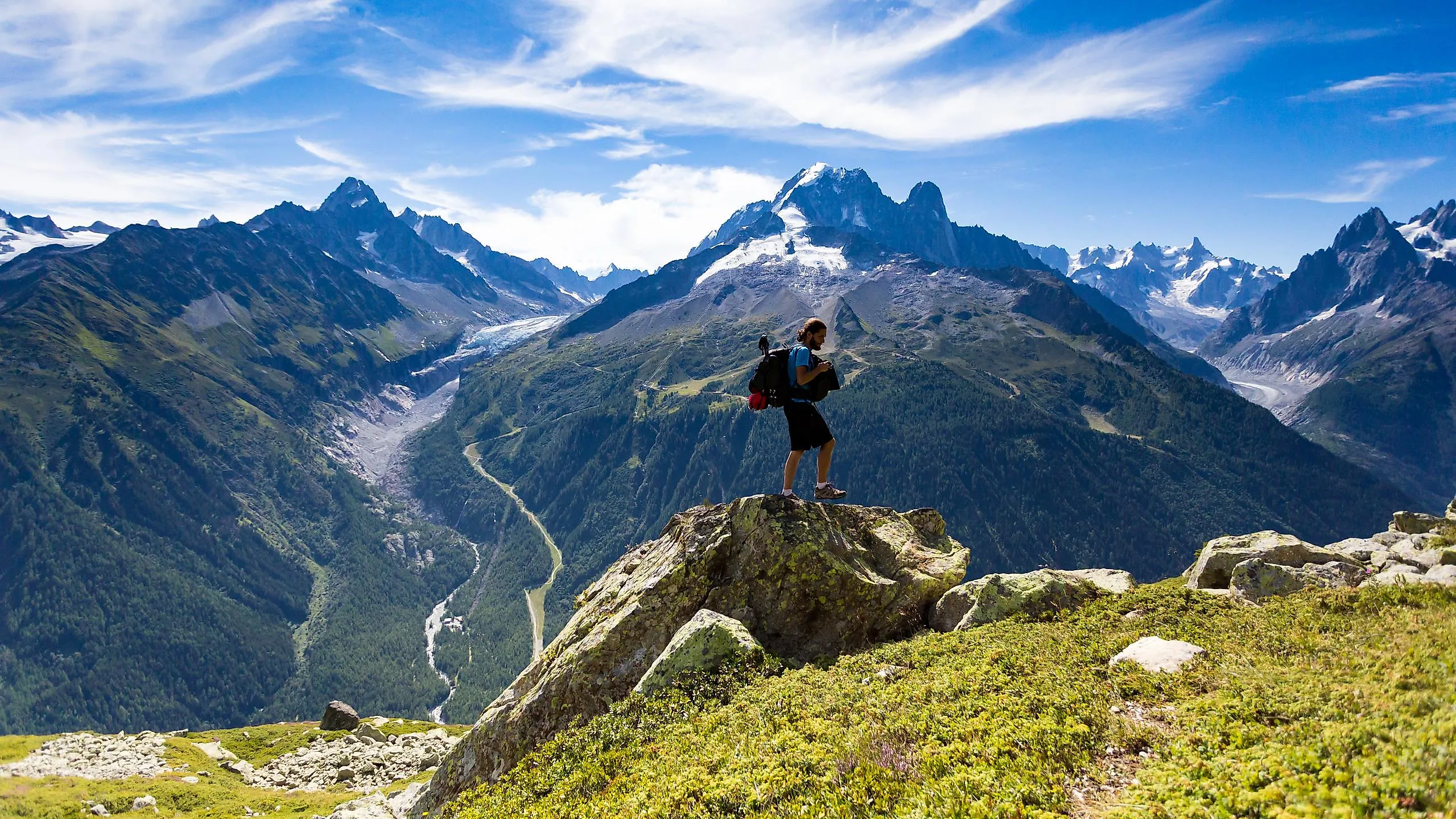 The Most Beautiful Hiking Trails In The World
Hiking has always been, and hopefully will continue to be the backbone of our human experience. Whereas once we roamed the lands in search of berries, bison, water, and amicable communities, modern-day backpackers are on a quest for solitude and natural beauty. Some trails provide an excellent workout, others a thorough forest bath, and some are so arrestingly mesmerizing that it shifts your perspective of what this planet is capable of and our curious place within it. So for all you granola-munching, down-jacket-wearing, meandering folks in search of pure aesthetics, venture off on any of these iconic trails from around the world. 
East Coast Trail, Canada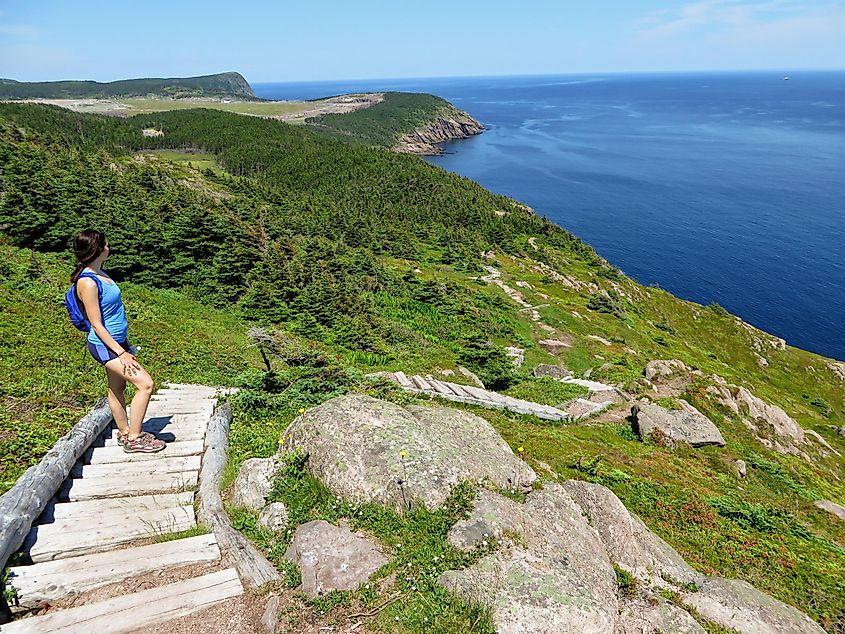 The beauty of the East Coast Trail comes from its rugged yet wistful landscape and angelic but capricious atmosphere. This point-to-point path heads up and over Newfoundland, Canada's Avalon Peninsula, which is also North America's Easternmost coastline. There are 26 sections of the ECT, totaling approximately 168 miles (270 kilometers) of natural footpaths, combined with 41 miles (66 kilometers) through cozy fishing towns (some thriving, some abandoned). This interplay ensures a deep immersion in the vibrant, windswept, and often wet (if not snowy) Atlantic shore, as well as a look into the tight-knit, music-driven culture. Along the way, there are stalwart lighthouses, well-nourished coniferous forests, and wild grassy hills, dramatic rocky cliffs, waterfalls galore, icebergs, and oftentimes sightings of famous Canadian wildlife such as moose, black bears, foxes, shorebirds, and whales. 
Trans-Bhutan Trail, Bhutan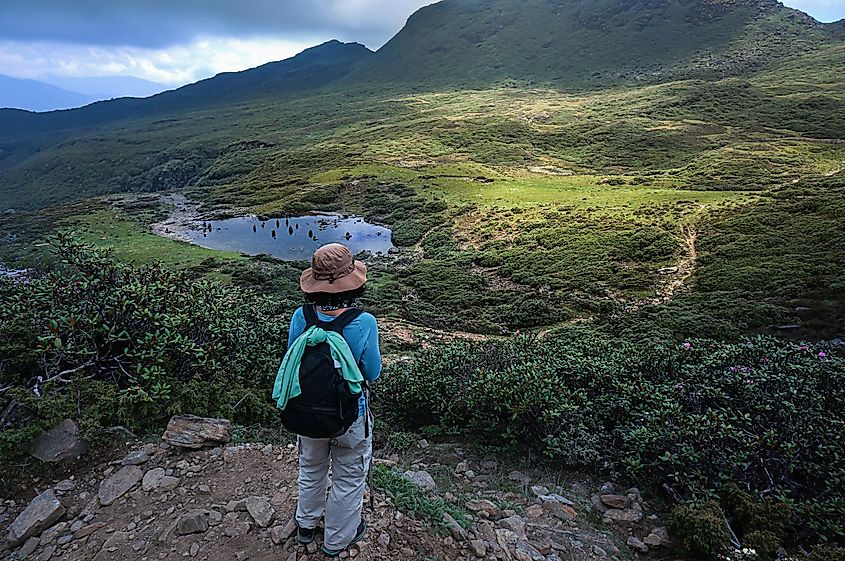 Bhutan is a Buddhist nation that emanates authentic beauty both from without and from within. The Trans-Bhutan Trail, therefore, offers an extended platform from which to take in the long-isolated land and culture. The recently restored trail, historically used by wandering bodhisattvas, couriers, soldiers, and traders, spans nearly border to border as it cuts across the dead center of the Eastern Himalayan landscape. The god-like mountains and meditative forests have clearly shaped the philosophical practices of the region and will surely enlighten all who are bold enough (and wealthy enough) to hike the entire 250-mile (402-kilometer) trail. Though visiting Bhutan is a priceless experience, simply traveling there requires a serious investment and a local guide is required to trek any portion of the TBT. 
Florida Trail: Ocean To Lake Trail, United States
The Florida National Scenic Trail flows for just over 1,500 miles (2,414 kilometers) from Big Cypress National Preserve (South) to the Gulf Islands National Seashore (North) near Pensacola. But this mega trail does not hoard its attractions for only the committed thru-hikers. It can also be sampled in various compelling doses. The standout offshoot section for anyone interested in the wild woodlands, cypress swamps, and old-fashioned farmland of America's Sunshine State is the 61-mile (98-kilometer), point-to-point Ocean to Lake Trail that traverses the state's Southern wing. In fact, the Ocean to Lake Trail is touted as a perfect microcosm of the long-haul Florida Trail. The North Everglades Natural Area's uneven terrain and sweltering climate might weed out novice backpackers, but any weekend warrior should be thoroughly enticed. 
Camino Portugues: The Coastal Way, Portugal/Spain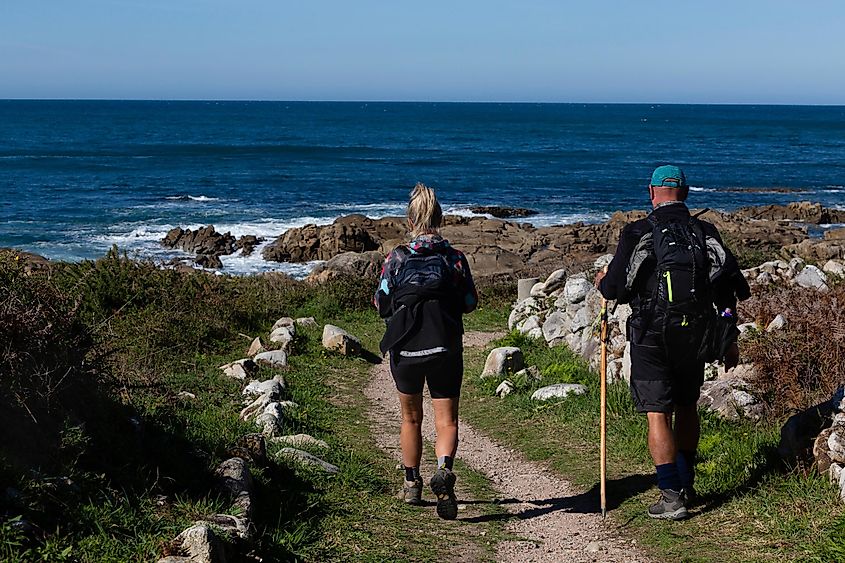 Choosing from the list of traditional pilgrimages that all share the "Camino" designation is no easy task. In fact, along any of these spiritual strolls, you are likely to encounter hikers that have completed multiple lengthy journeys. However, in terms of consistently pristine settings, Portugal's Coastal Way cannot be outshone. The roughly 174-mile (280-kilometer) sojourn also hugs the Atlantic shoreline but, unlike the East Coast Trail, faithfully bestows regular sunny days. The quaint seaside towns also switch from Celtic in nature to quintessentially European – serving up espresso boosters on pretty, relaxing patios. The trail's termini are both worth dwelling in. The Northbound Coastal Way begins in one UNESCO World Heritage Site (Porto, Portugal), and ends in another (the Old Town of Santiago de Compostela, Spain). Bom Caminho!
Abel Tasman Coast Track, New Zealand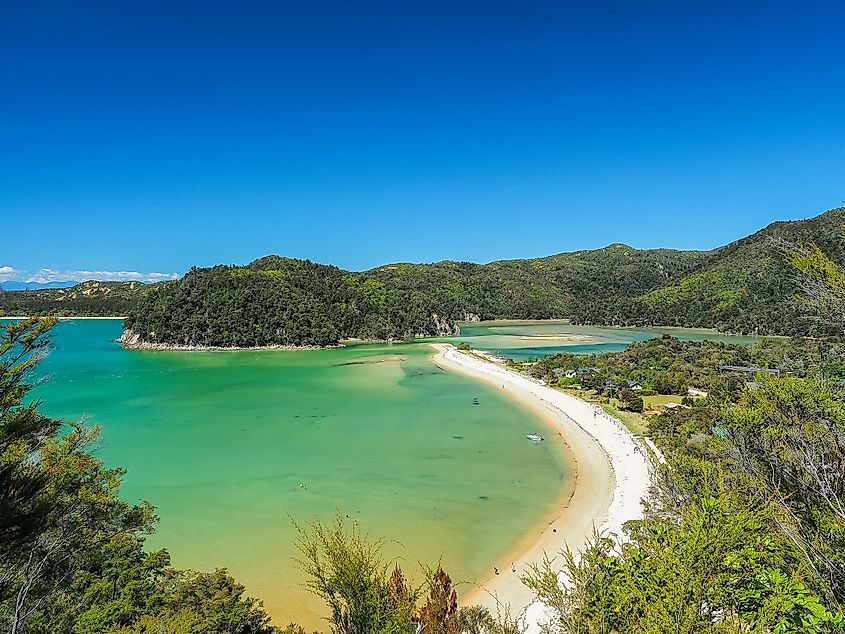 Another phenomenal, countrywide collection of trails that is challenging to narrow down are the Great Walks of New Zealand. Many moments along the Routeburn Track, Kepler Track, Milford Sound Track, and Tongariro Northern Circuit look like scenes straight out of the Lord of the Rings trilogy. But for a different side of the Kiwi nation, I recommend the Abel Tasman Coast Track at the North end of the South Island. While there have already been examples (and there will be more to come) or difficult trails paying dividends, this 32-mile (51-kilometer) point-to-point journey is modest in intensity but a juggernaut for serene views and experiences. This relatively casual and sometimes sandy trot unveils the idyllic highlights of Abel Tasman National Park. Enjoy the soothing beach forests and crystalline waters during the day, and sleep comfortably and in good company at the well-maintained campsites and huts. 
The Rockwall, Canada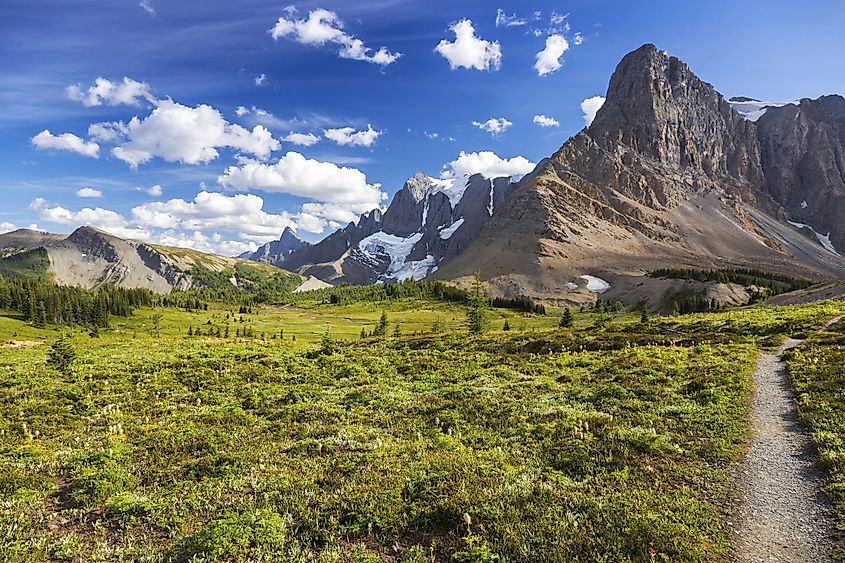 The world's second-largest country (by area) has too many breathtaking hikes spread across its diverse regions for just a single entry. Skipping over to Western Canada, just inside the British Columbia boundary along the Alberta provincial border, The Rockwall is as bold as its name suggests. This 34-mile (54-kilometer), point-to-point trail, or 42-mile (67-kilometer) circuit, if you don't mind the extra couple of hours strolling along the shoulder of Highway 93 (it is a fantastically scenic highway, by the way), rises and plunges over three mountain passes in Kootenay National Park. The significant changes in elevation make this a strenuous, soul-searching quest that rewards determination. The show-stopping moment comes when the massive, sheer limestone cliff first emerges on either the left or right (depending on which direction you hike), and stays in your peripheral vision for a large portion of the day. 
Wonderland Trail, United States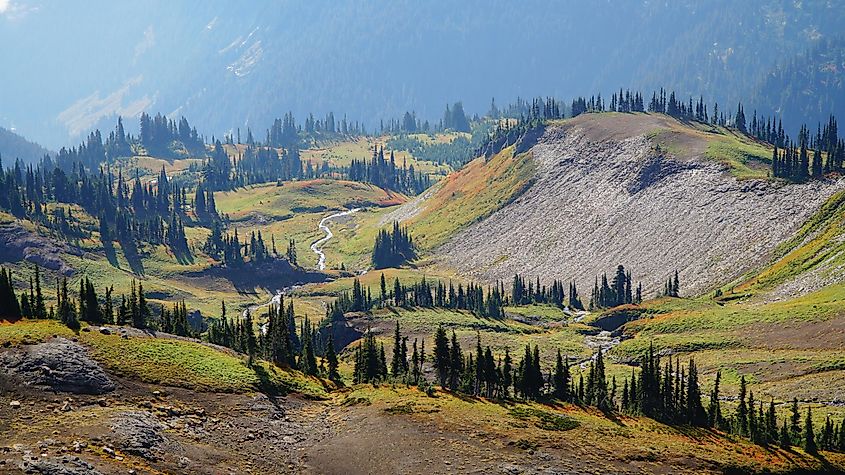 The United States is another nation blessed with endless hiking options and, therefore, needs multiple, distinct shout-outs. The Wonderland Trail is a 93-mile (150-kilometer) circuit through one of the classic American Northwest landscapes: Washington's Mount Rainier National Park. This is a trek that tests resolve while also flooding the hiker's system with endorphins. The route is either ascending or descending for the entire way. There are very few flat sections beyond the brief apex viewpoints that regularly crop up, gradually painting a detailed picture of the 14,417-foot titular centerpiece. There is a peculiar beauty in the thigh-blasting, lung-straining effort, which only adds to the undeniable wonder of this memorable adventure. 
Tour du Mont Blanc, France/Italy/Switzerland
The Tour du Mont Blanc is like an even bigger, bolder version of the Wonderland Trail. But along with the extra mileage (106 miles/170 kilometers), and grueling elevation gain (32,000 feet/10,000 meters), the TMB is also much more of a social/cultural trail – connecting alpine villages throughout France, Italy, and Switzerland as the trail loops around the 15,771-foot/4,807-meter, King-of-the-Alps: Mont Blanc. Each high pass reveals new, eye-bulging panoramas, new languages, new cafe delicacies, new local wines, and new chalets happily awaiting the arrival of weary but joyous hikers. This international sensation is not only a bucket-list item for all seasoned trekkers but one of the biggest stages for the ultramarathon running scene. The circuit can be started and finished from anywhere, but the French town of Chamonix is the classic, jaw-dropping focal point for folks in the know. 
Nature has carved out so many stunning landscapes across the globe, and humans have demonstrated a propensity for chiseling out humble footpaths to traverse them. Each corner of the earth brings new colors to the eclectic mosaic, giving dedicated adventurers endless inspiration and motivation to forge ahead and cover ever more mesmerizing miles. So many of our species' notable works of art have taken after the environment, so why not head straight to the source with one of these eight beautiful hiking trails?