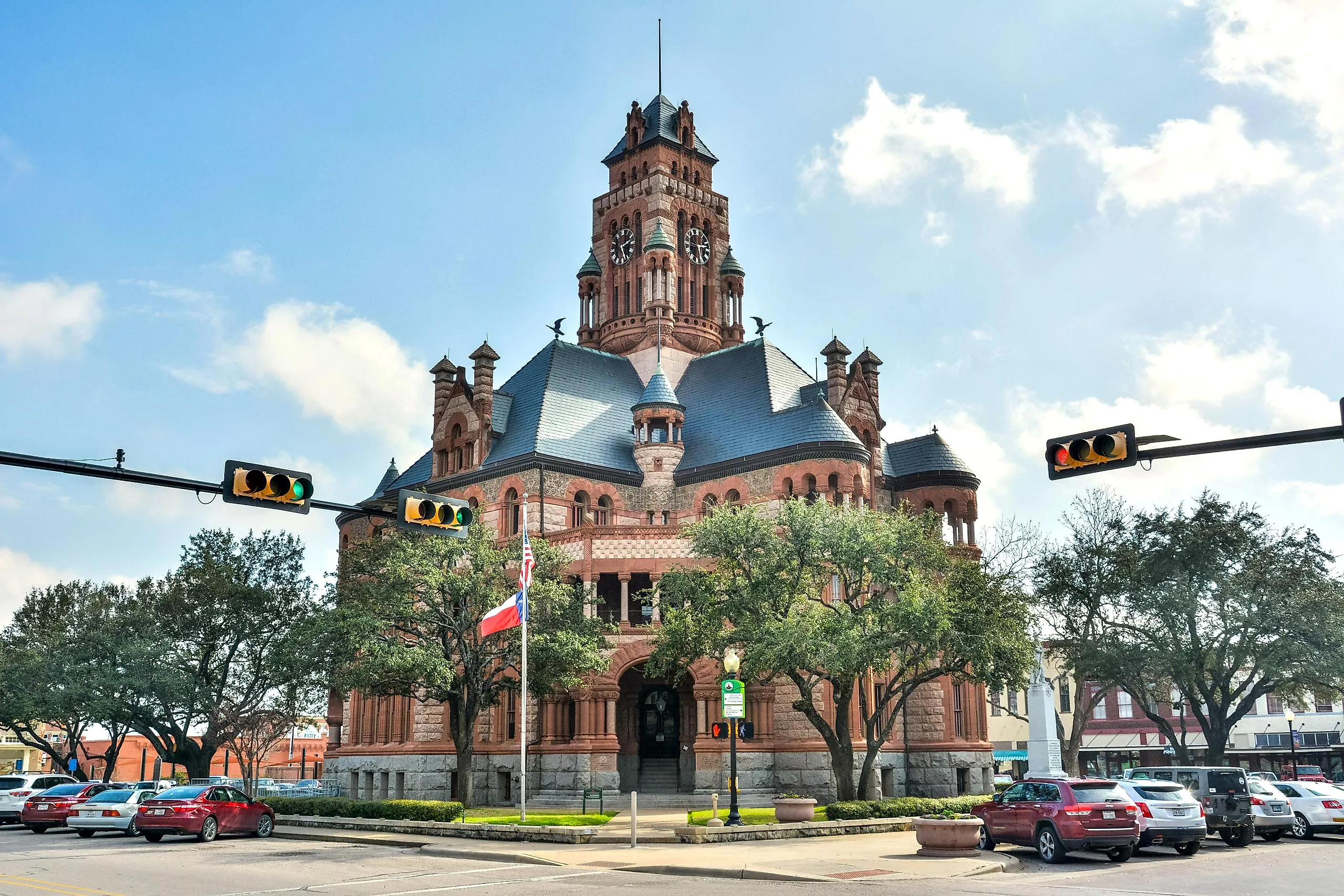 Waxahachie, the county seat of Ellis County, is a small city in the US State of Texas. This vibrant town with historical buildings, numerous specialty shops and boutiques, and many festivals and events attract thousands of tourists annually. Every summer, the city's historic streets are lined by several beautiful pink crape myrtles in full bloom, earning it the nickname "The Crape Myrtle Capital of Texas." Initially, a prominent agricultural, commercial, and transportation center in North Texas, the rapid growth of Waxahachie in the later years due to the prosperous cotton industry has transformed it into an attractive place for both residents and visitors.
Geography And Climate Of Waxahachie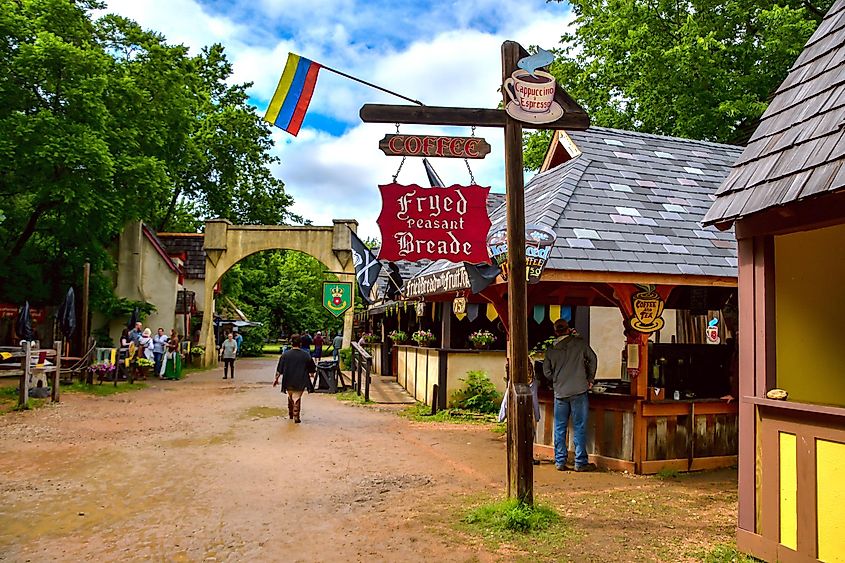 Waxahachie is situated about 30 miles away from the Dallas-Fort Worth Metroplex. The city covers a total area of 50.73 square miles, of which 49.50 square miles is occupied by land and 1.23 square miles is covered by water. The city is bordered by four creeks, namely: Grove Creek, Prong Creek, Waxahachie Creek, and Mustang Creek. Lake Waxahachie is located approximately 5 miles south of the city. Richards Park, Brown-Singleton Park, Spring Park, Chapman Park, and Getzendaner Memorial Park are some of the well-known parks in Waxahachie. 
According to the Köppen Climate Classification, Waxahachie experiences a humid subtropical climate with hot, wet summers and mild, cool winters. August is the year's hottest month, with average high temperatures ranging between 95°F to 73°F, whereas January is the year's coolest month, with average low temperatures ranging between 37°F to 56°F. July and August are, therefore, the least comfortable months in Waxahachie, while April, May, and October are the most pleasant months. On average, the area receives 39 inches of rainfall and 1 inch of snowfall yearly. Moreover, Waxahachie gets an average of 232 sunny days a year, which signifies abundant sunlight. 
Brief History Of Waxahachie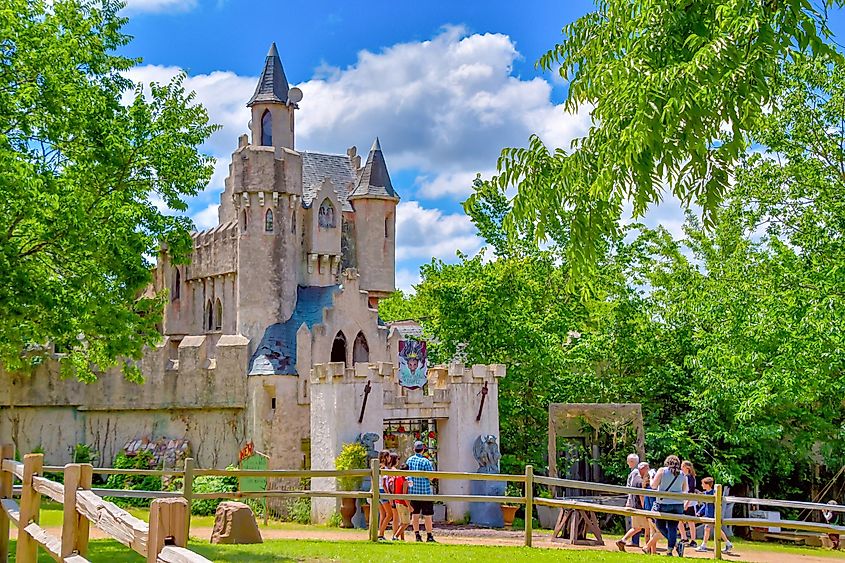 The name Waxahachie may have been derived from the native Alabama language initially spoken by the indigenous Alabama-Coushatta people who lived in the area around Waxahatchee Creek in Shelby, Alabama. In August 1850, Waxahachie was founded as the county seat of Ellis County on a stretch of land donated by an early settler named Emory W. Rogers. In 1875, the state legislature permitted the investors to set up a rail line from Waxahachie Tap Railroad to the town of Garrett, which significantly increased the population of Waxahachie and encouraged several businesses to invest in this city. 
The town grew rapidly due to the prosperous cotton industry in the late 19th and early 20th centuries. The strong economy of this period also stimulated a construction boom that led to the fast development of the downtown area as well as many large residential neighborhoods. However, during the Great Depression, local cotton production declined, and this resulted in an abrupt end to the prosperous agricultural industries of the area. Post World War II, Waxahachie became a significant cultural and suburban business hub due to the city's strategic location on Interstate Highway 35 and its proximity to other major roadways. Throughout the years, these important highways have proved to be an immense asset to the community's economy, providing safe access and facilitating residential development and the growth of commercial facilities. 
Population And Economy Of Waxahachie
As per the latest US Census, Waxahachie has a population of 41,140 residents with a median age of 32.3. The top ethnic groups in the city include White (Non-Hispanic) at 53.9%, African American (Non-Hispanic) at 14.25%, Native American (Non-Hispanic) at 0.37%, Asian (Non-Hispanic) at 0.86%, Pacific Islander (Non-Hispanic) at 0.13%, Other races (Non-Hispanic) at 0.76%, Mixed races (Non-Hispanic) at 3.79%, and Hispanic or Latino at 25.95%.
Waxahachie has a median household income of $68,496 and a median property value of $201,200. The economy of Waxahachie employs about 18,300 people, and the city's employment opportunities are mainly oriented toward industries. The biggest industries are Manufacturing, Health Care & Social Assistance, and Educational Services. James Hardie Industries PLC, Owens Corning, International Paper Company, Berry Global Inc, Georgia-Pacific LLC, and Dart Container Corporation are well-known companies situated within a few miles of each other in the city. The two leading higher educational institutions in Waxahachie include the Southwestern Assemblies of God University and a branch of Navarro College.
Attractions In And Around Waxahachie
Ellis County Courthouse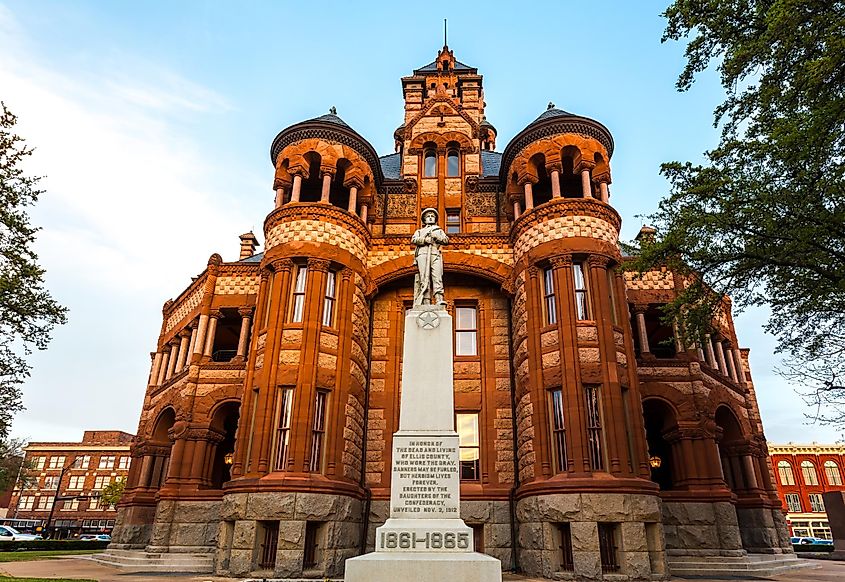 The Ellis County Courthouse, with its spectacular Texas pink granite and Pecos red sandstone walls, decorated clock tower, and stately arches, is one of Texas's most photogenic buildings. This courthouse building, constructed in 1895, is an outstanding example of the Richardsonian Romanesque style of architecture. Designed by the state's most prolific architect James Riely Gordon, the Ellis County Courthouse also has one of the finest collections of original furniture found in any Texas courthouse. 
Munster Mansion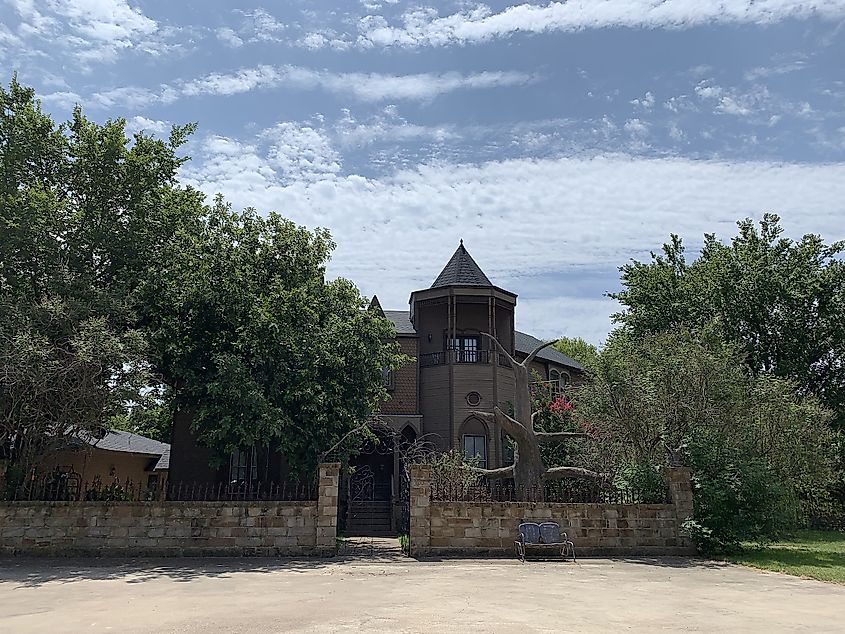 The proud home of Sandra and Charles McKee, this mansion is a replica of the house shown in "The Munsters," a 1960 sitcom about a family of monsters. Through watching and rewatching footage from one of American television's most iconic shows, each and every room of the building has been painstakingly recreated. In fact, most of the pieces in the house are exact matches of the items used in the show. Every year more details are added, and more items are collected to make this mansion as exact as it can be. 
Lake Waxahachie
One must visit this 656-acre gorgeous tree-lined crystal-clear lake to watch some of the most beautiful sunsets in Texas. The lake is also well-known for fishing as its clear waters teem with several fishes such as crappie, white bass, channel catfish, largemouth bass, and blue catfish. To take part in the fishing activities, one can head to one of the three access points located on the northern side of the lake. All three access points of the lake are equipped with a paved boat ramp and a limited number of parking spaces.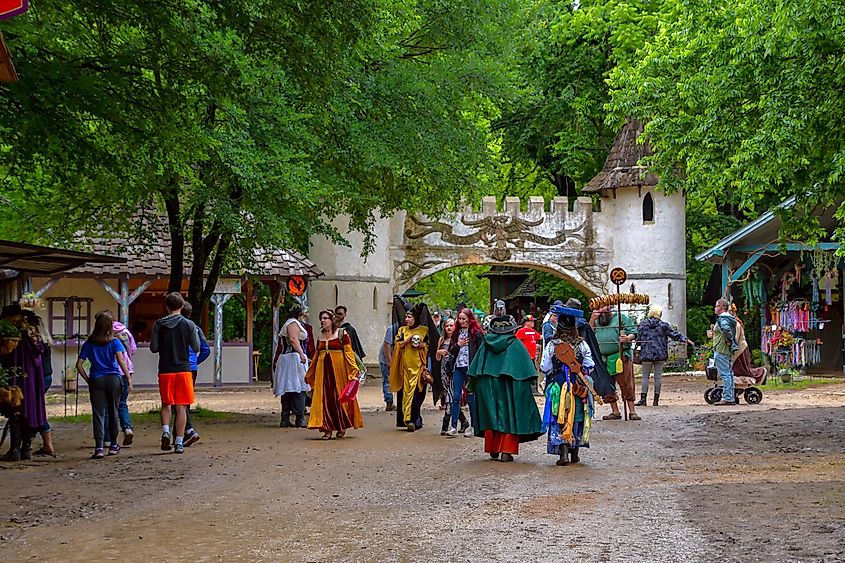 In addition to these tourist attractions, Waxahachie is well-known for hosting the Scarborough Renaissance Festival, one of Texas's most cherished annual events. The festival begins on the first weekend of April and remains open on Saturdays and Sundays until Memorial Day Monday. It takes place on a 165-acre site with 21 stages and over 200 performances. Three shows of jousting – a medieval martial game are performed here daily. The festival also features about 200 shops that sell soaps, children's toys, candles, jewelry, and musical instruments. Crown Kitchens serving turkey legs, ice creams, food skewers, and sandwiches also form a part of this festival. 
Waxahachie is a truly enchanting city in Texas with a lively downtown area, exciting annual events, and stunning landmarks. The city's year-round festivals, warm weather, and friendly vibe ensure a good time for its visitors and residents.