Discover the charm of Oklahoma, a state of vast open spaces and friendly locals, perfect for retirees seeking a peaceful lifestyle. With low living costs, stunning natural beauty, and welcoming communities, Oklahoma's small towns offer everything retirees need to enjoy their golden years. The state's low crime rate ensures safety and peace of mind, no matter where you choose to settle down. Whether you prefer the historic charm of one of the state's small towns or the lively energy of a bustling city, Oklahoma has it all. So let's dive right in and discuss the fantastic features that make Oklahoma a top choice for retirees.
Bartlesville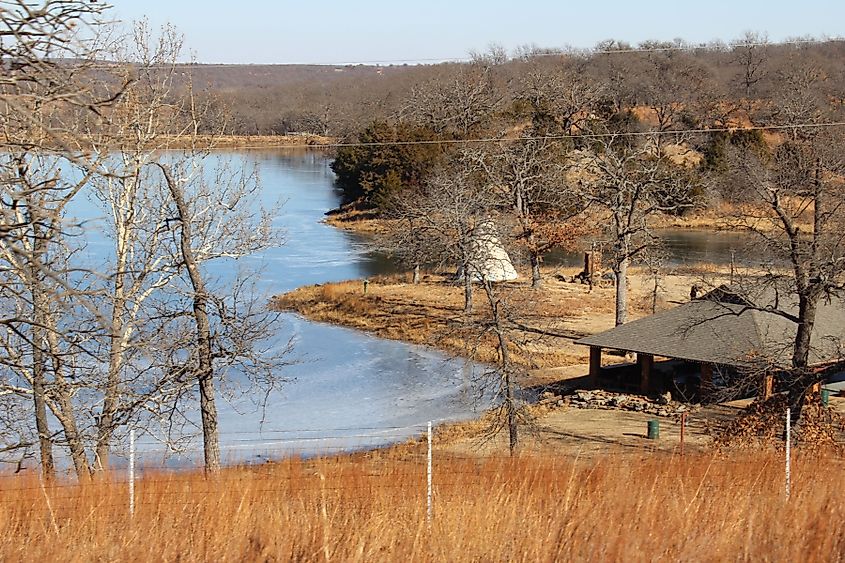 Bartlesville, nestled in the northeastern region of Oklahoma, is a must-see for retirees. With a plethora of amenities and attractions, it's no wonder why many retirees are flocking to this small town. The Woolaroc Museum and Wildlife Preserve is an excellent spot for nature enthusiasts and history buffs alike, with a collection of over 3,700 artifacts and artworks. Bartlesville is also home to several parks, including the picturesque Pathfinder Parkway, a perfect spot for walking or biking. Another popular destination is Johnstone Park, which offers serene green spaces, picnic areas, and playgrounds. Retirees can also take advantage of the town's low crime rate and affordable cost of living, making Bartlesville an attractive place to spend their golden years.
Edmond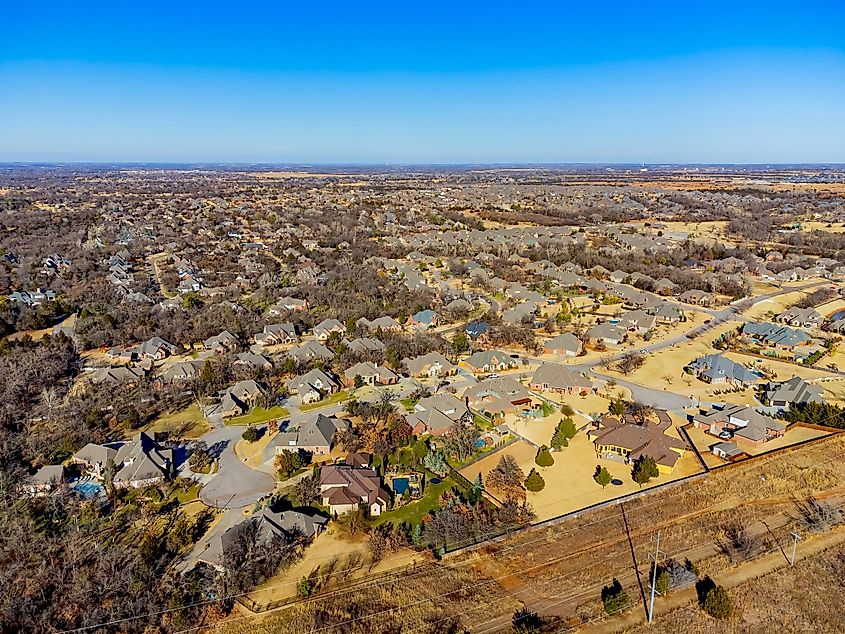 Edmond is a thriving town in central Oklahoma that's quickly becoming a hotspot for retirees. With its low crime rate and safe community, Edmond provides a sense of security that's essential for a peaceful retirement. The town is proud to offer an active senior center that caters to the needs of retirees, from fitness classes to arts and crafts. For those who love the outdoors, Lake Arcadia is a must-visit destination. The lake provides ample opportunities for fishing, boating, and hiking in the serene surroundings. Edmond also boasts numerous parks, including Mitch Park, a popular spot for picnicking and outdoor sports. With all these fantastic amenities, it's easy to see why Edmond is a top choice for retirees looking to start their next chapter in life.
Elk City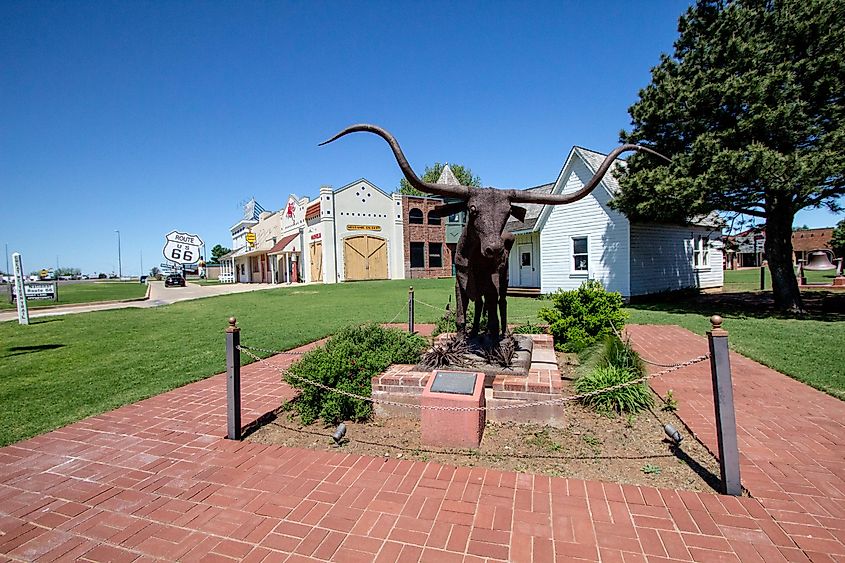 Right in the heart of Western Oklahoma, Elk City is an ideal destination for retirees seeking a laid-back lifestyle. The town is rich in Western heritage, and visitors can explore it at the National Route 66 Museum, which showcases the iconic highway's history and impact. Retirees can also bask in the serene beauty of Elk City Lake and Park, which offers fishing, boating, and camping opportunities in a picturesque setting. The town's friendly community and low cost of living make it an attractive place to spend the golden years. Elk City also boasts a variety of local shops, restaurants, and attractions, including the Old Town Museum Complex and the Beutler Brothers Rodeo Arena. With all these fantastic amenities, Elk City is a top choice for retirees looking for a peaceful and charming place to call home.
Ada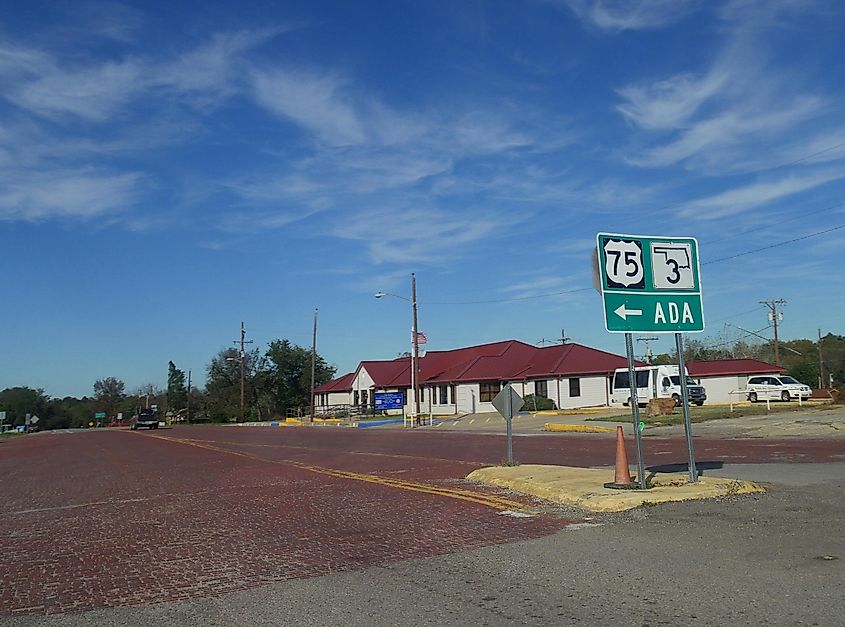 Ada, also located in the heart of Oklahoma, is a small town that's a perfect destination for retirees seeking a peaceful and friendly community. The town's active senior center caters to the needs of retirees with a variety of activities, including exercise classes, game nights, and social events. Retirees can also enjoy the scenic beauty of Wintersmith Park, which features walking trails, picnic areas, and a serene lake. Ada's low cost of living and welcoming atmosphere make it an attractive place to call home. The town also boasts several local shops and restaurants, including the famous Lupe's Mexican Restaurant, which has been serving the community for over 60 years. With all these fantastic amenities, it's no surprise that Ada is becoming a popular choice for retirees looking for a lively and welcoming place to retire.
Broken Arrow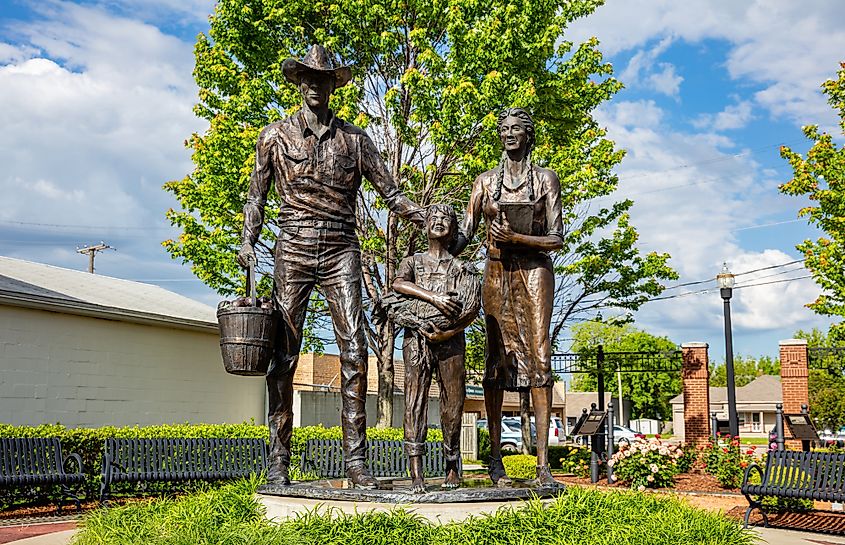 If you're looking for the perfect blend of city and small-town charm, look no further than Broken Arrow. Located just outside of Tulsa, this growing city boasts a tight-knit community, low crime rate, and plenty of green spaces to explore. Get ready to lace up your hiking boots and hit the Creek Turnpike Trail or take a relaxing stroll through the Ray Harral Nature Park. And when you're ready to indulge in some retail therapy or savor a delicious meal, head over to the vibrant Rose District. This popular shopping and dining destination is a local favorite and a must-visit spot for any retiree living in Broken Arrow. With its welcoming community and endless amenities, Broken Arrow is the perfect town for retirees looking for an active lifestyle and a strong sense of community. So why wait? Come and experience all that Broken Arrow has to offer today.
Enid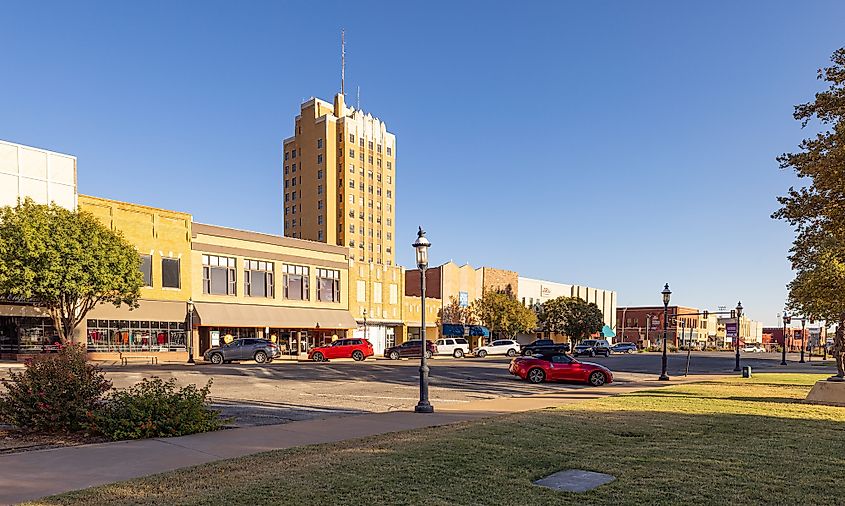 Enid, located in north-central Oklahoma, is a small town with big heart. With a low crime rate and a friendly community, retirees will feel right at home in this charming town. Enid offers retirees plenty of opportunities to enjoy the outdoors, with parks and green spaces such as Meadowlake Park and the nearby Leonardo's Children's Museum and Adventure Quest. And when you're looking for some culture, head over to the stunning Enid Symphony Center. This beautiful venue hosts a wide range of events, including concerts and performances, throughout the year. With its charming atmosphere and welcoming community, Enid is the perfect spot for retirees looking for a peaceful and relaxing retirement. Why not take a stroll through Meadowlake Park or catch a concert at the Enid Symphony Center today? Come and see what makes Enid one of Oklahoma's best small towns to retire in.
Owasso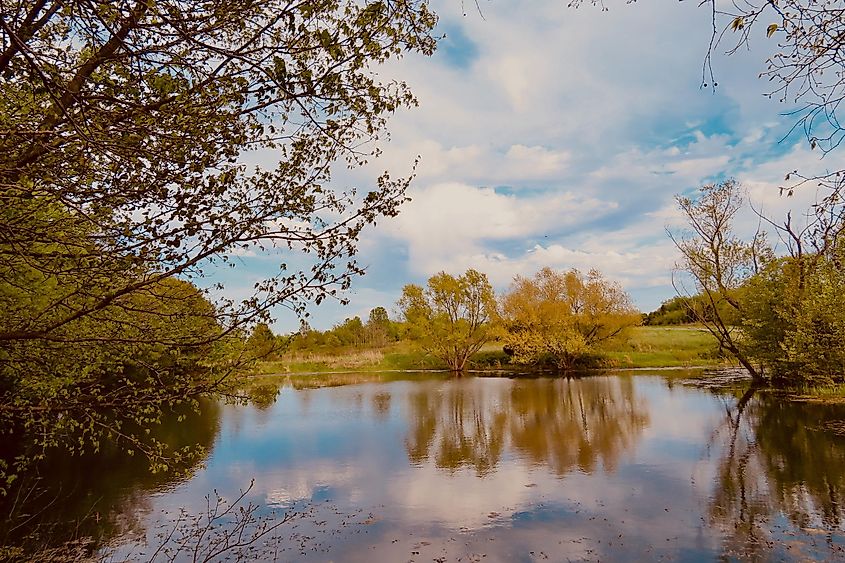 Owasso, located in northeastern Oklahoma, is a thriving city with a strong sense of community and a low crime rate, making it an ideal spot for retirees looking to settle down. Retirees can enjoy spending time in Owasso's many green spaces, including the popular Centennial Park and the nearby Redbud Valley Nature Preserve. And when it comes to hitting the links, the beautiful Bailey Ranch Golf Club is a must-visit spot. This challenging course is open to the public and offers stunning views of the surrounding landscape. With its strong sense of community and abundance of amenities, Owasso is a top pick for retirees looking for a comfortable and enjoyable retirement. Don't wait - come and experience Owasso.
Moore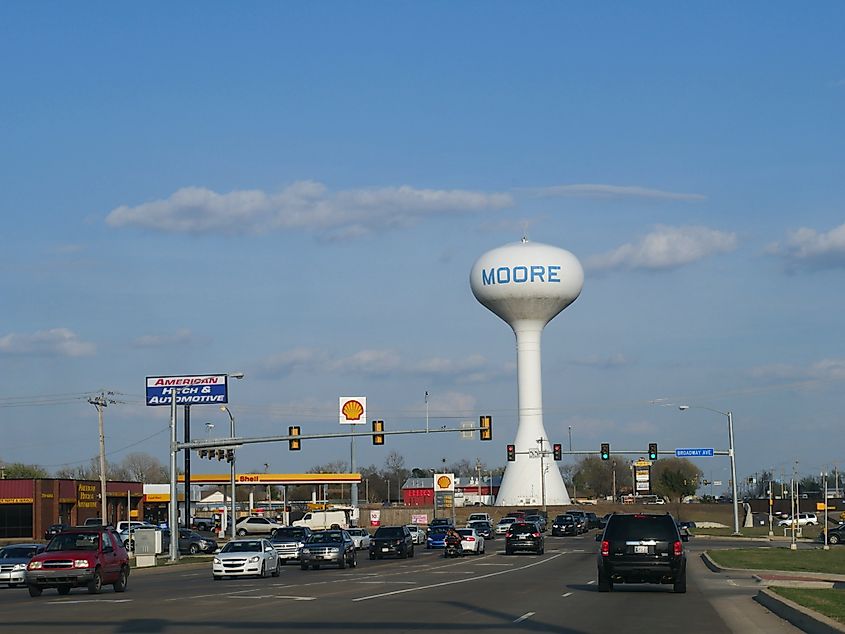 Moore, located just south of Oklahoma City, is a bustling city with a strong community feel and a low crime rate. One of the things that make Moore an excellent place for retirees is the availability of top-notch schools, both for those with grandkids and those interested in lifelong learning opportunities. Moore is also home to two of the most beautiful parks in Oklahoma - Little River Park and Veterans Memorial Park. These green spaces offer plenty of walking trails, playgrounds, and fishing ponds to enjoy with loved ones. For those with grandchildren, the Orr Family Farm is a must-see. This popular family-friendly attraction offers hayrides, pony rides, and other fun-filled activities that make it an exciting place year-round.
In conclusion, Oklahoma's beautiful natural landscapes, warm and friendly communities, and low cost of living make it an excellent choice for retirees looking for a peaceful and comfortable lifestyle. With its variety of small towns and larger cities, each offering unique features and amenities, there is something for everyone in Oklahoma. The state's low crime rate and welcoming atmosphere ensure a secure and happy retirement experience. So if you're searching for a place to spend your golden years, Oklahoma should definitely be on your list of options. Don't miss out on the opportunity to explore this hidden gem in the heart of America.