Broken Arrow is a big city situated in Tulsa and Wagoner counties in the northeastern portion of the US State of Oklahoma. The city is in the Green Country region, one of the 11 ecoregions of Oklahoma, which features lush vegetation, sparkling lakes, and gentle hills. Northeastern State University is a significant institution in Broken Arrow, along with the Tulsa Technology Center. The city's early history was deeply enshrined by the displacement of the Creek Nation influenced by the Indian Removal Act. Once an agriculturally dependent community, over many decades, Broken Arrow has emerged as having the third-highest congregation of manufacturers in Oklahoma state.
Geography And Climate Of Broken Arrow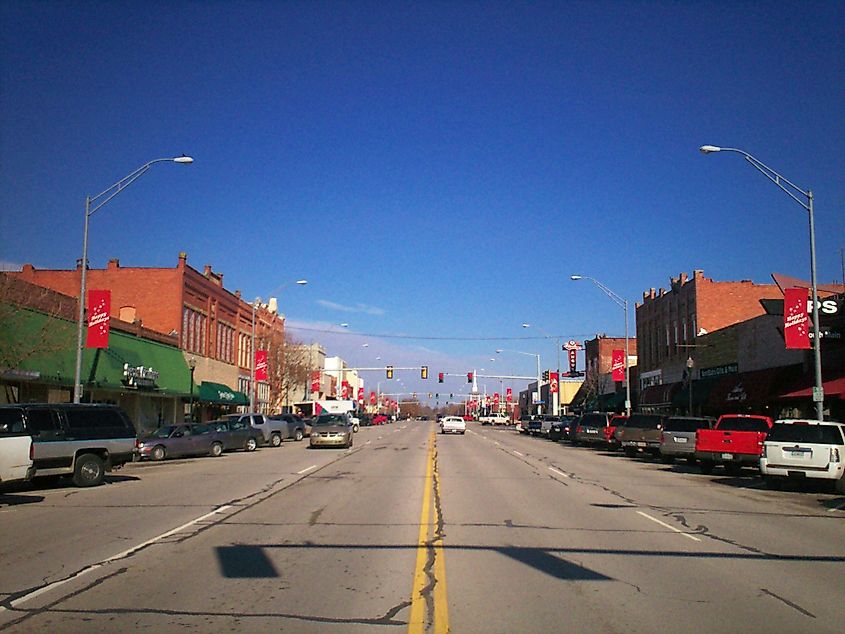 Broken Arrow is situated within Tulsa County and Wagoner County of Northeastern Oklahoma. The southernmost city limits are formed by the 2,364 km long Arkansas River, a tributary of the Mississippi River. To the east, the Verdigris River runs north to south, constituting the edge of Broken Arrow, and offers scenic views at Bluffs Landing Public Use Area before joining the Arkansas River. Broken Arrow is located close to Tulsa, which is about 14 miles northwest. The other nearby cities include Muskogee, about 36 miles southeast; Winchester, about 36 miles southwest; Claremore, about 26 miles northeast; and Skiatook, about 32 miles northwest. As for day trips: Turner Falls Park is about 192 miles southwest, Red Rock Canyon State Park is 172 miles west, Wichita Mountain Wildlife Refuge is about 208 miles southwest, and the Blue Whale of Catoosa is 16 miles north.
According to the Köppen Climate Classification, Broken Arrow experiences a humid subtropical climate, with muggy summers and snowy, windy winters. January is the year's coldest month with a recorded average low of 26.0 °F, while July is the year's warmest month with a recorded average high of 93.1 °F. Of the 77.6 days that produce precipitation, there is an annual rainfall of 42.0 inches and snowfall of 5.3 inches. On average, 228 days of sunshine comprise a median UV index of 4.9.
History Of Broken Arrow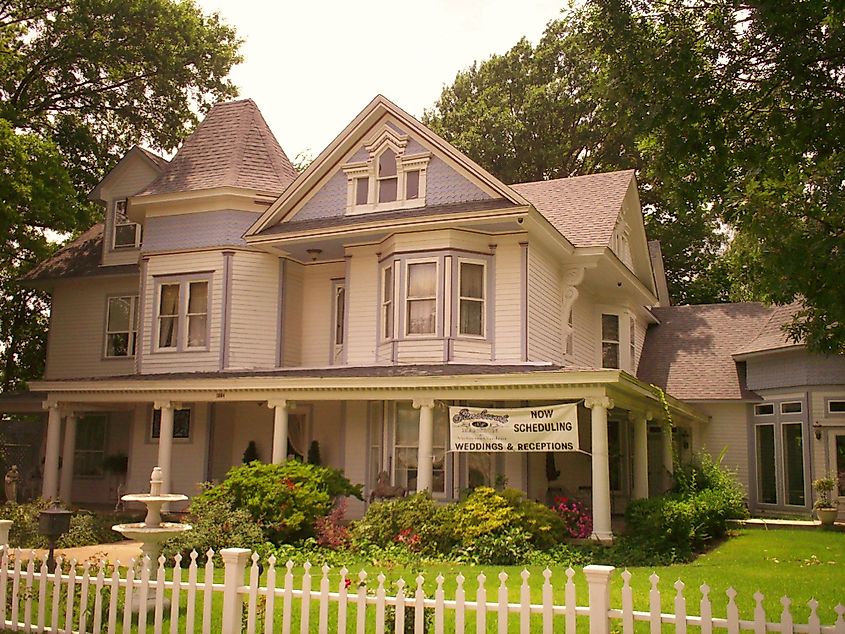 The name Broken Arrow is a nod to the Creek Nation, who were forced to resettle from Alabama to Oklahoma amidst the Trail of Tears. Henceforth, the Creek Nation established themselves along the Rekackv Creek, with "rekackv," meaning broken arrow. In 1902, the Missouri-Kansas-Texas Railroad set out prospects for a railroad and sold three unnamed sites to the Arkansas Valley Town Site Company. It was the duty of the company's secretary, William S. Fears to select the names of these future towns. Just outside Tulsa and north of an Indian settlement, the name Broken Arrow was chosen after the Native American dwelling. The completion of the railroad came a year later, in 1903, and runs under the Union Pacific name as of today. Aside from the rail industry, agriculture was the main economic driver for many decades until the coal mines were discovered around the city in the 20th century. A population boom came at the height of the completion of the Broken Arrow Highway that connected the city to Tulsa in the 1960s. From here, Broken Arrow's population has continued to explode.
The Population And Economy Of Broken Arrow
As per the latest US Census, Broken Arrow has a population of 113,540 residents. Expanding over 161.78 sq. km, there is a population density of 687.93 people per sq. km. Of the population, there is a median household income of $91,281. As for cultural/racial background: 75.57% are identified as White, 8.88% were two or more races, 4.96% were Native American, 4.78% were African American, 4.00% were Asian, 1.72% were of another race, 0.07% were Native Hawaiian or Pacific Islander.
Of the 55,700 people employed in Broken Arrow, 7,353 work in healthcare and social assistance, 6,144 work in manufacturing, and 6,144 work in retail trade. As for the top-earning jobs: mining, quarrying, oil and gas extraction made $77,966; agriculture, forestry, fishing, hunting, and mining made $75,075; and management of companies and enterprises made $67,708.
Attractions In And Around Broken Arrow
Ray Harral Nature Park And Center
Ray Harral Nature Park and Center offer 40 acres of wooded green space. It serves as the perfect choice for a peaceful afternoon, with 3 miles of hiking trails that feature a suspension bridge under a woodland canopy. The vast size of the center doubles as a space for a family gathering, with ample picnicking space. Just watch out for the resident wildlife, with tree frogs, turtles, and even tarantulas.
The Museum Broken Arrow
Come and be immersed in the local history of Broken Arrow with many interpretive and temporary exhibits. A great activity for every family member, one can learn of the impact of the Native Americans, the early days of downtown Main Street, and the significance of the railroad and coal industries. Exhibits of the note include: the Childer Cabin, Muscogee Tribal exhibit, a jail cell from old City Hall, and a working scale railroad. 
Bluffs Landing Public Use Area
Just upstream of the Newt Graham Lock and Dam, Bluffs Landing is a locally loved spot for outdoor recreation. One can partake in waterfront camping, hiking, biking, picnicking, kayaking, and fishing on the Verdigris River. Among the most popular catches are varieties of catfish, including channel, flathead, bullhead, and many bass species. Set up a camping reservation and enjoy how surprisingly quiet Bluffs Landing is. Just don't forget the camera.
Broken Arrow is home to many exciting sights that will keep one captivated by this city. There are a variety of attractions for everyone, whether one is a nature lover, history buff, or both. Although widely regarded as a bedroom community to Tulsa, Broken Arrow has taken on its unique image that is certain to please locals and tourists alike.