The Queen Wheat City, or Enid, can be found in Garfield County in the northwestern portion of the US State of Oklahoma. With an intriguing heritage, exciting sports culture among high schools and post-secondary institutions, and a creative arts and culture scene, Enid draws many for its small-town charm. Speaking of post-secondary, Enid houses the Autry Technology Center, Northern Oklahoma College, and Northwestern Oklahoma State University, all of which pave the way for students through many nationally recognized graduate programs. Amidst all the nicknames that Enid holds, it is also the "Purple Martin Capital of Oklahoma," which appeals to birders, nature lovers, and photographers. 
Geography And Climate Of Enid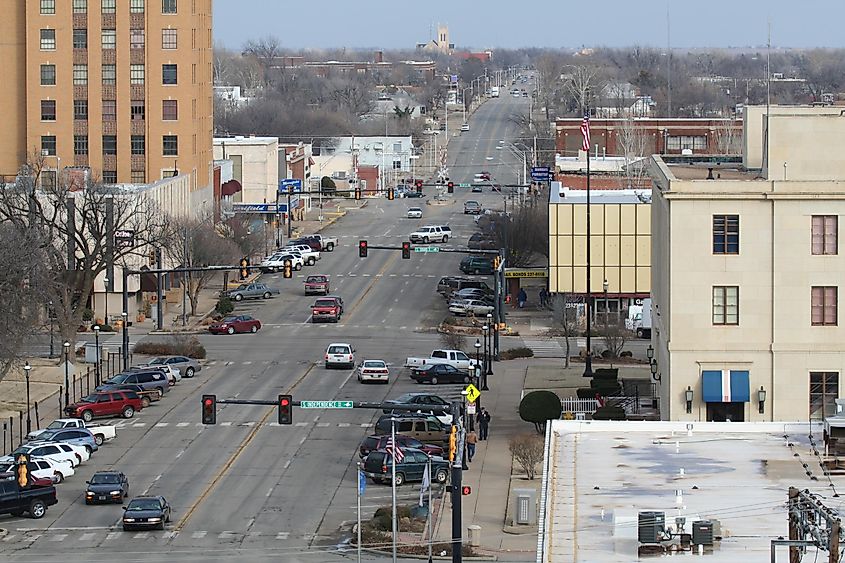 Enid is located on the Great Plains' eastern edge, where much of the land is flat and covered in grassland. Enid is a part of Oklahoma's Garfield County and can be found about 70 miles from the state capital - Oklahoma City. The other nearby cities include Tulsa, about 115 miles east; Stillwater, about 67 miles southeast; and Norman, about 105 miles south. As for day trips: Great Salt Plains State Park is 35 miles northwest, Alabaster Caverns State Park is 95 miles northwest, Wichita Mountains National Wildlife Refuge is 170 miles southwest, and Wichita Falls, Texas is about 215 miles south.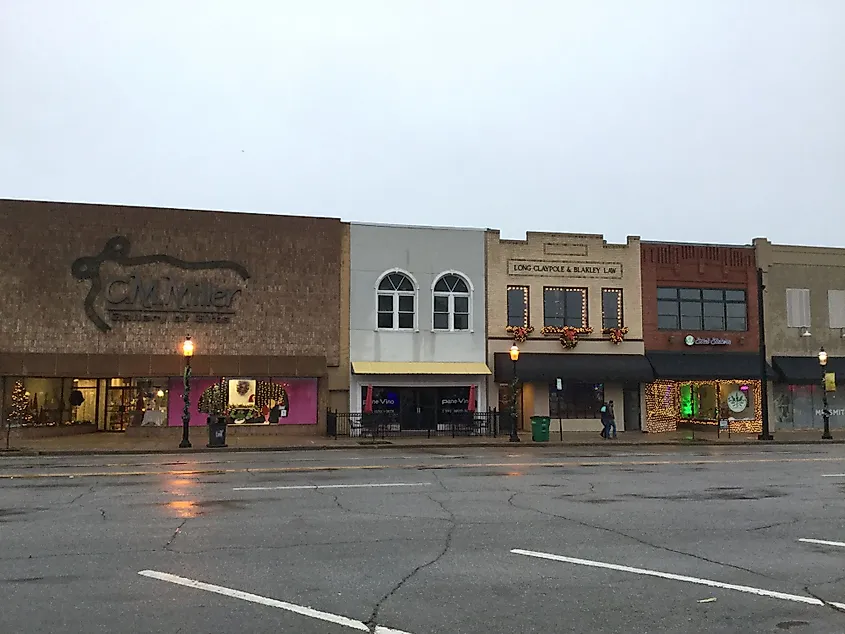 According to the Köppen Climate Classification, Enid has a humid subtropical climate. It experiences hot, humid summers and windy, snowy winters. The median temperature observed throughout the year is 60.9 °F. The warmest month is July which has a high of 94.4 °F, and January is the coldest month, with a low of 23.3 °F. Of the 77.2 days that produce precipitation, there is an annual rainfall of 34 inches and snowfall of 10.8 inches. 
An Overview Of Severe Weather Events In Enid
Like, much of the state of Oklahoma, Enid is no stranger to severe weather events. Of the most notable events in recent history was the ice storm of 2002. This weather event left Enid residents without power for several days as 31,000 electrical poles were wrecked throughout the state. In all, it rang up a price tag of $100 million in damages, and the American Red Cross had to set up a shelter at Northern Oklahoma College. On the other hand, Enid is located in an area known as Tornado Alley. In March 1965, an F4 (Fujima Scale) hit just outside Enid, killing seven in the process. Another F4 made contact in May 1979, much closer to Enid's center. An EF2 (Enhance Fujima Scale) recently damaged the Chisholm Trail Expo Center.
History Of Enid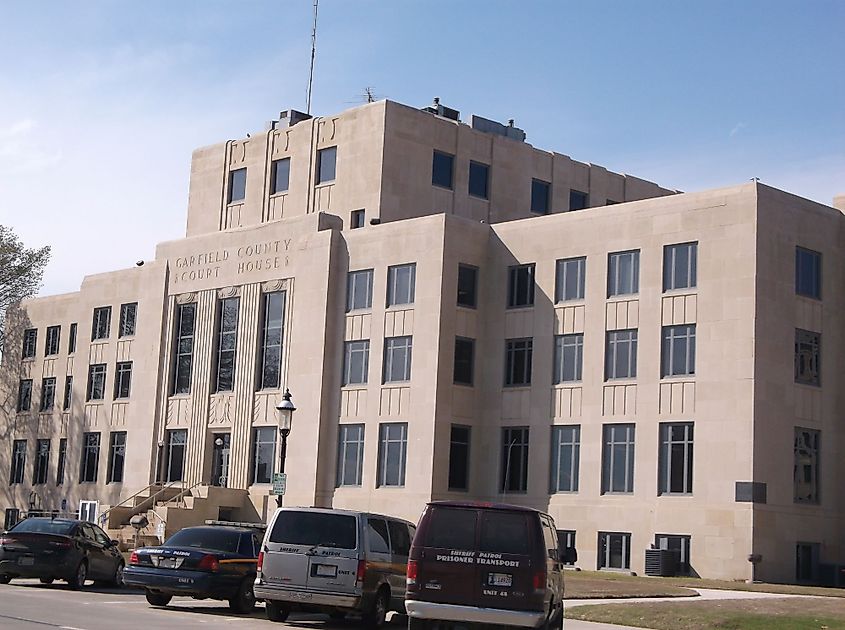 Believe it or not, Enid is named after Alfred Lord Tennyson's Idylls of the King. As the story goes, M.A. Low visited Skeleton town to see the railroad that was under construction at the time. He didn't exactly like the name, so he opted to rename the city; Enid. The Land Run of 1893 and the opening of the Cherokee Outlet saw many come to Enid. This was also the catalyst for the Enid-Pond Creek Railroad War, which saw the movement of the designated county seats. To understand the controversy, former Cherokee land was opened and platted out to settlers, with designated county seats in each area. These comprised of North Enid, South Enid, Rock Island, and Pond Creek. Members of the Cherokee Nation exercised their rights and selected their own locations within the Cherokee Outlet and within two counties. Within no time, conspiracies sprung up that the railroad had conspired with the Native Americans to develop the town. As a result, the Department of Interiors relocated the previously approved towns elsewhere. 
The Population And Economy Of Enid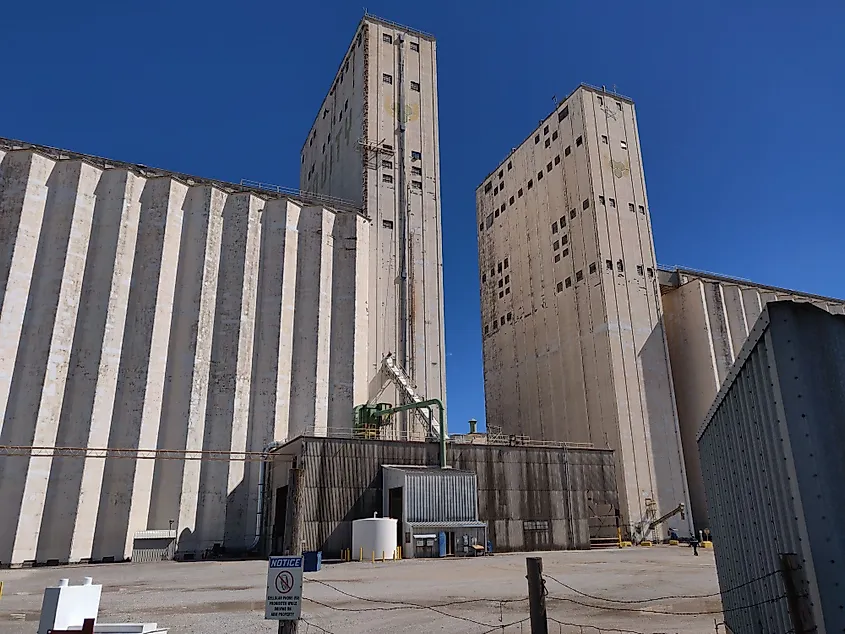 As per the latest US Census, Enid had a population of 51,694 residents. Spanning over 191.77 sq. km, Enid has a population density of 259.39 people per sq. km. Of the population, there is a median household income of $67,590, while 15.35% live below the poverty line. As for cultural/racial background: 77.64% were identified as white, 6.79% were two or more races, 4.73% were of another race, 4.31% were Native Hawaiian or Pacific Islander, 3.03% were African American, 2.43% were Native American, and 1.08% were Asian.
Of the 21,900 people employed in Enid, 3,028 work in healthcare and social assistance; 2,890 work in retail trade; and 2,484 work in manufacturing. The top-earning careers come from the following sectors: professional, scientific, and technical services made $64,688; mining, quarrying, oil and gas extraction made $55,830; and finance and insurance made $54,274.
Attractions In And Around Enid
Railroad Museum Of Oklahoma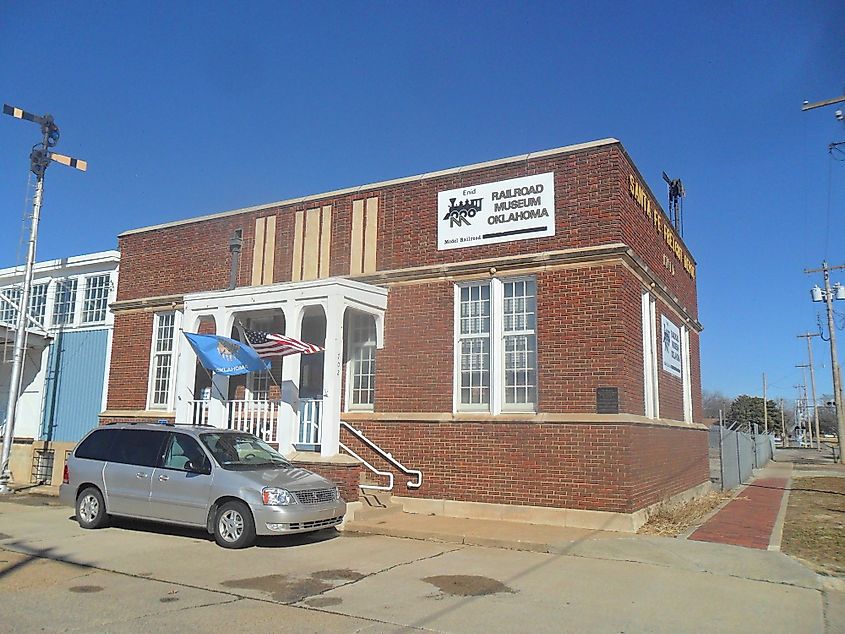 Located in an old train depot of the Atchison, Topeka, and Santa Fe railroad, visitors of all ages can take in the sights of many artifacts, trains, and box cars. The vast collection contains a steam locomotive, a switcher locomotive, countless cabooses, several freight cars, flat cars, domes cars, post office cars, an Amtrak lounge car, and dining cars. It is an excellent choice for an afternoon activity for the whole family to enjoy.
Meadowlake Park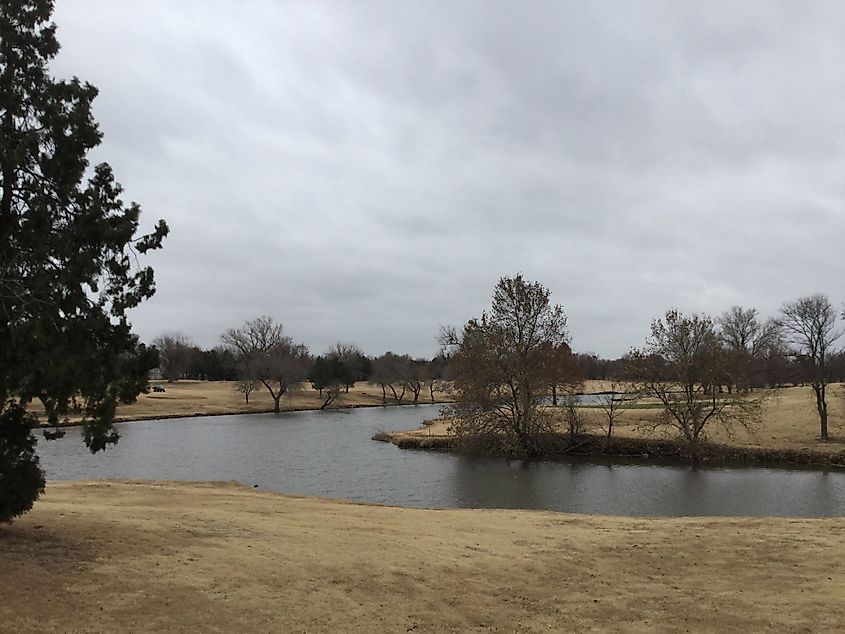 One of Enid's best-kept secrets is the multi-use entertainment and recreational area of Meadowlake Park. This city park has everything from rides to a dog park and is the place to go when catering to varying tastes. Facilities include a carousel, concessions, disc golf, a Ferris wheel, horseshoes, grills, a Children's airplane, car rides, playgrounds, and train rides. Regarding outdoor recreation, there are pavilions, a picnic area, and hiking trails, with fishing being popular at halftime on the lake. Commonly caught species are blue gill, largemouth bass, and channel catfish. 
Enid is a quiet moderate-sized city. But one should not be taken aback by its serenity. With many cosmopolitan activities, there is something in Enid that caters to all ages and all tastes.