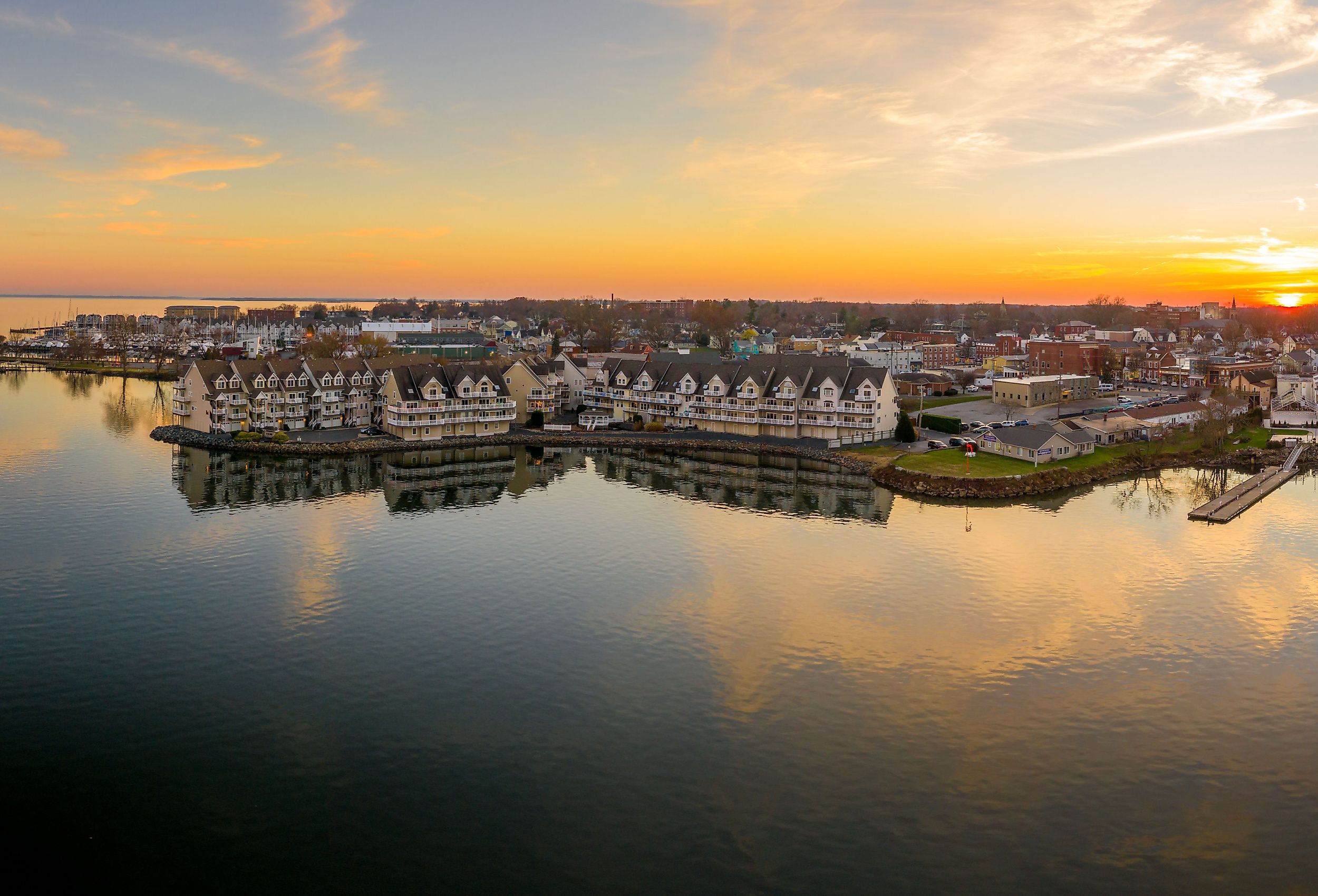 The 9 Most Picturesque Small Towns In Maryland
Maryland is a US state located on the Atlantic Coast. Stretching thin between Pennsylvania, Delaware, Virginia, West Virginia, and the Atlantic Ocean, Maryland tends is often overlooked. Although small, Maryland contains major cities, beaches, and farmland. As the seventh established state, Maryland contains a plethora of small towns rooted in history. Small towns provide a unique view into a life away from the hustle of big city life. Quiet and quaint, small towns offer a place to pause and enjoy the scenery. These nine most picturesque small towns in Maryland boast scenery worthy of your next getaway.
St. Mary's City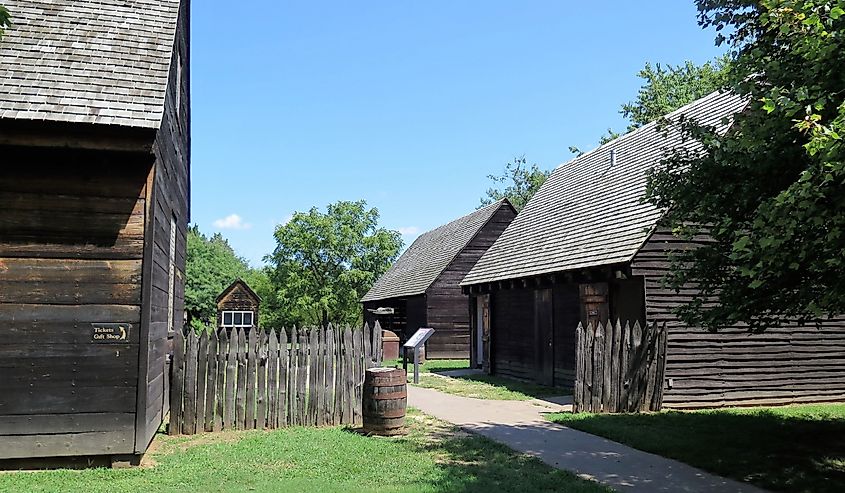 St. Mary's, established in 1634, was Maryland's first capital. Here visitors can experience a unique view of colonial history at Historic St. Mary's City Museum. At the museum, visitors can plan a tour of multiple historic exhibits and explore a variety of trails. At the Visitor Center, a cluster of large blue barns, visitors can buy tickets to learn more about Maryland's first colonists. Visitors can also visit working farms and boats along rivers. With breathtaking sunsets, St. Mary's offers a place to breathe and unwind while learning about America's history.
Havre de Grace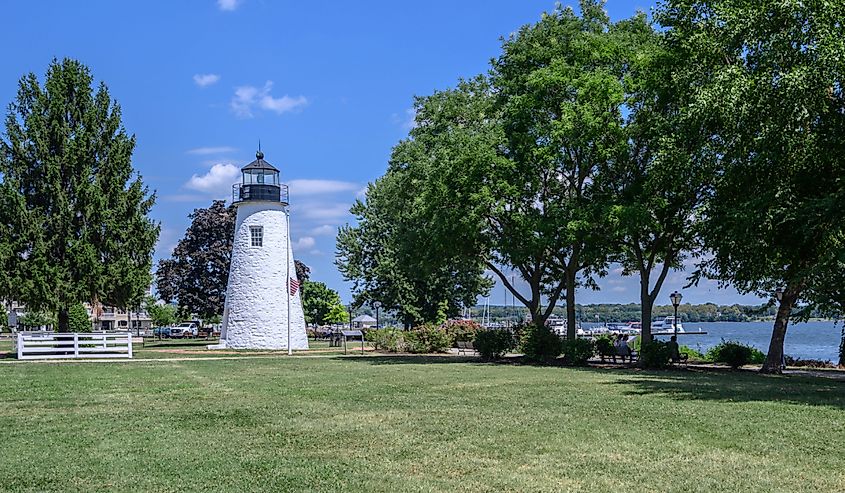 Havre de Grace, named one of America's best small towns by Smithsonian Magazine, is home to Maryland's second-oldest lighthouse, 1827 Concord Point Lighthouse. Located at the mouth of the Susquehanna River and the Chesapeake Bay, Havre de Grace offers visitors year-round fishing and hiking. Visitors can visit the lighthouse, the Susquehanna Museum, or hike through Susquehanna State Park providing outdoor enthusiasts opportunities to appreciate nature.
Monkton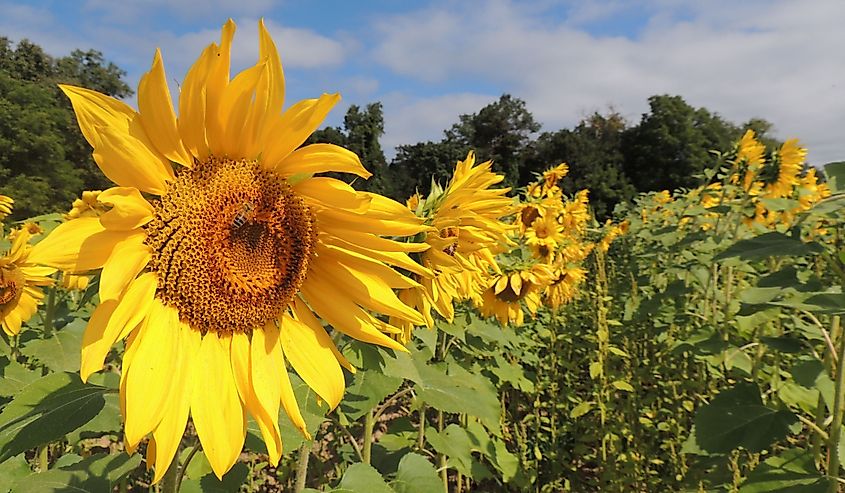 Monkton formed around a water-powered grist mill in the 1700s. With a population of fewer than 5,000 people, Monkton embodies the definition of quiet country life. In spring, the town welcomes visitors to Ladew Topiary Gardens. In addition to the topiary gardens, visitors can visit a butterfly house, enjoy a nature walk, and visit the Manor House of Harvey S. Ledew. Multiple gardens on the property allow visitors to experience art in an organic form.
Berlin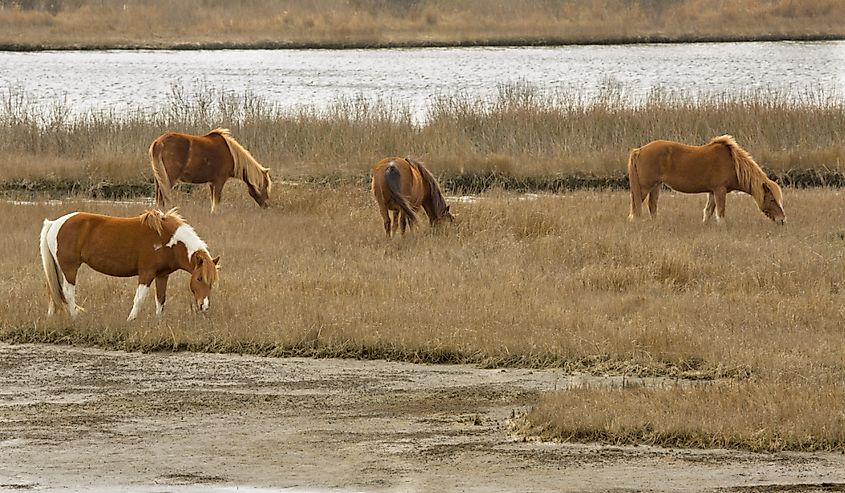 Not to be confused with Berlin in Germany, Berlin in Maryland proclaims to be artistically alive and eternally young. As one of the Top Ten Great American Main streets, Berlin's downtown main street offers visitors a multitude of restaurants, bars, bakeries, and coffee shops to quench thirst and hunger. Local art and handcrafts are available in galleries. The Taylor House Museum and 47 structures on the National Historic Register provide visitors with a glimpse into history. In addition to history and delectable consumptions, Berlin offers unique opportunities to explore beaches, enjoy biking trails, and the thrill of bird watching.
Chesapeake City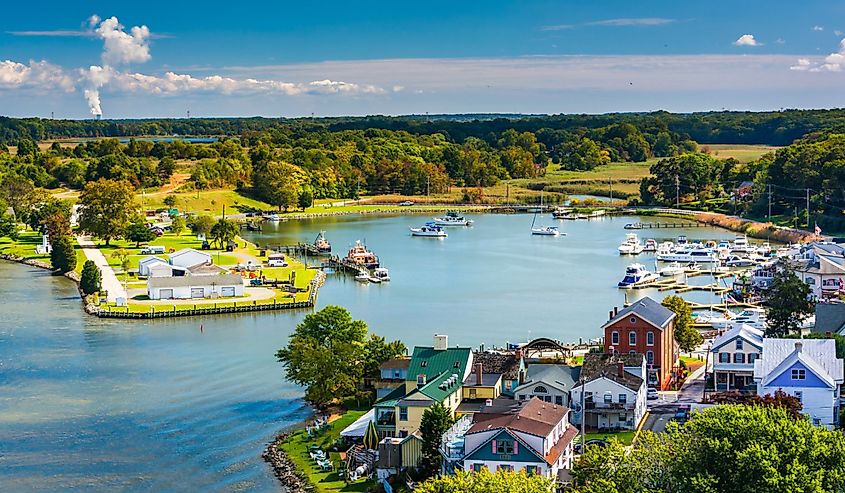 Placed on the National Register of Historic Places and currently the only town in Maryland with a working commercial canal, Chesapeake City offers visitors a rare view into life on the Chesapeake & Delaware Canal (C&D) Canal. A visit to the C&D Canal Museum will educate visitors about the canal's history through interactive displays. City water tours provide a panoramic perspective of the city.  Along the canal is the Ben Cardin Recreational Trail where you can observe wildlife including bald eagles, ospreys, and even otters from the trail. Every fall, tourists enjoy a free performance by The Brown Box Theatre Project. The group performs a different Shakespeare play each year in Chesapeake City's waterfront park. Chesapeake City offers visitors history, theatre, and unique views from the water.
Leonardtown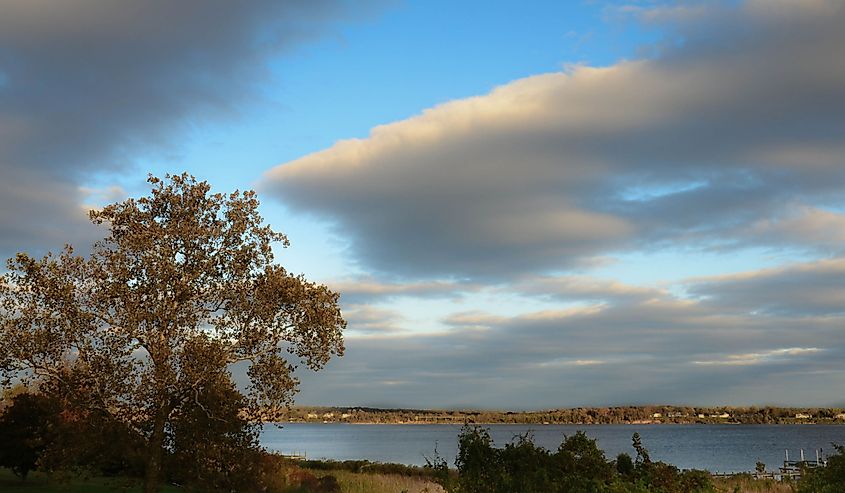 South of the big cities of Baltimore and Annapolis, Leonardtown earned the moniker, "A most convenient place." Leonardtown Warf is a tranquil getaway to experience waterfront activities including paddle boarding, kayaking, luxury picnics, or a walk on the boardwalk. Located downtown, the Port of Leonardtown advertises live music on weekends and vineyard tours. During summer, rides on the Leonardtown Trolley are free during operating hours. Known locally as First Fridays, establishments of Leonardtown collectively celebrate the first Friday of each month by showcasing local artists. With outdoor activities, music, and art, Leonardtown is a convenient place to unwind.
Oakland
With a population of fewer than 2,000 people, Oakland is in Maryland's Garrett County. Although small, major state highways such as US Route 219, travel through Oakland. These highways connect to Interstate 68 and US Route 40, making Oakland very accessible. Oakland's high elevation earned it the title "Snowiest Place in Maryland" in winter. Visitors to Oakland enjoy multiple family-owned restaurants, seasonal festivals, seasonal farmer's markets, community theatre, and museums. Less than a 20-minute drive away, Deep Creek Lake is Maryland's largest inland body of water. In all four seasons, visitors can find outdoor activities including hiking, kayaking, skiing, and boating. Oakland's ease of access, family-owned businesses, and history entice visitors to enjoy a direct connection to small-town life.
North Beach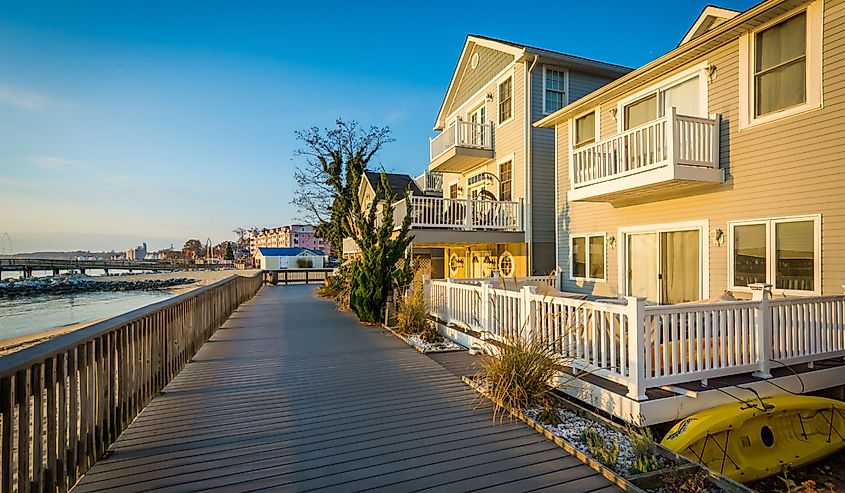 The small town of North Beach, Maryland contains a seven-block waterfront with a public fishing pier and boardwalk. Benches along the boardwalk allow pedestrians to loiter while overlooking the Bay. As a family-friendly town, North Beach welcomes visitors of all ages. The beach has minimal wave activity making it perfect for a leisurely day at the beach. At Wetlands Overlook Park, bird watchers will appreciate a walk along a wooded boardwalk to spy an abundance of waterfowl. With bird watching, taking in the view from the Bay, and relaxing to the waves lapping on the beach, North Beach is a nature lover's dream.
Crisfield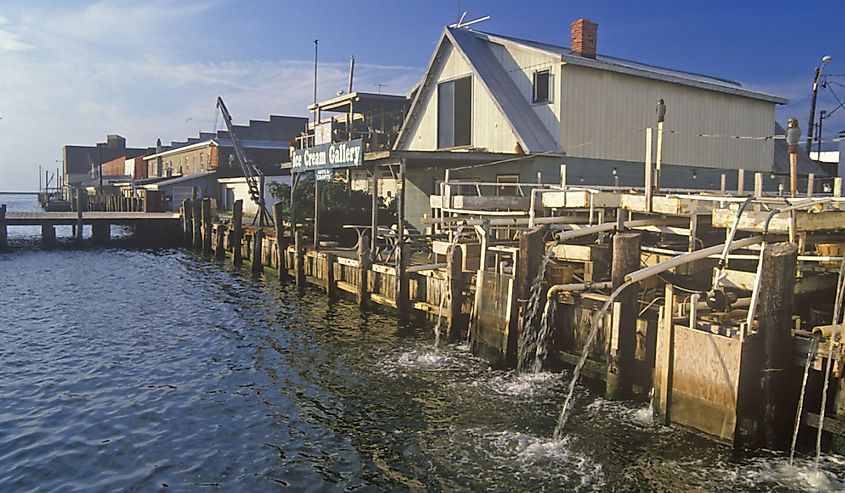 As the southernmost town in Maryland, Crisfield is famous for being the "Blue Crab Capital of the World." Labor Day weekend each year, the small town of Crisfield hosts The National Crab Derby. Visitors and locals can partake in crab-related activities including blue crab races and a blue crab feast. With multiple crab restaurants and shops sprinkled throughout the town, Crisfield embraces its title with pride. In addition to crabs, Crisfield has a golf course, boat fishing, and outdoor activities to offer for enjoying the outdoors.
Maryland's small towns are rich with historical charm giving visitors a glimpse into the past.  Blending seamlessly with modern activities and southern hospitality, visitors are sure to find something to spark their interest. These small towns offer opportunities to learn about history, sip wine from a local vineyard, admire crafts made by local artists, dine on southern cuisine, or reacquaint nature. Maryland small towns provide a picturesque background to enjoy a pause from everyday life.