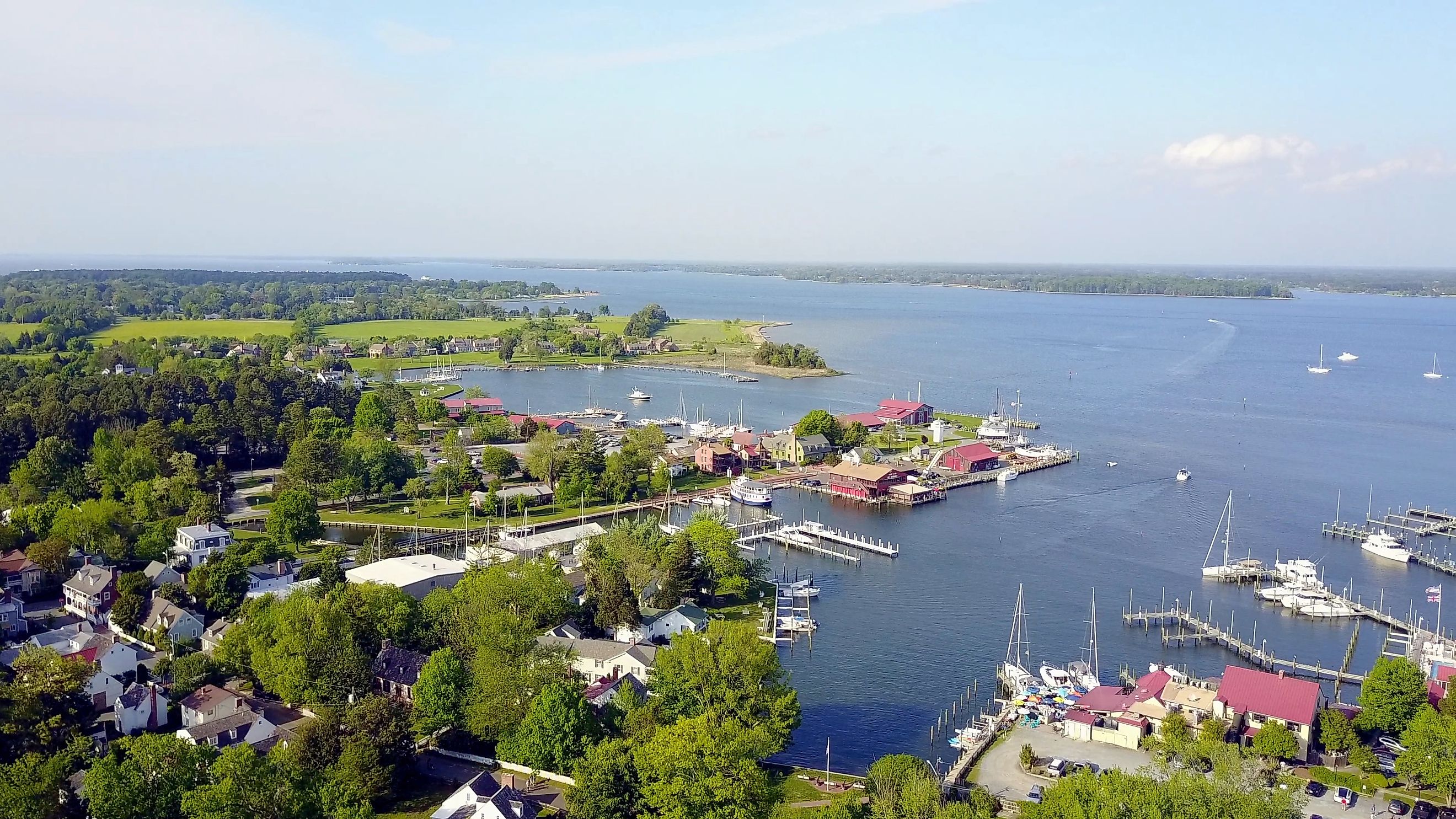 9 Best Small Towns in Maryland For A Weekend Escape
If you are looking for a nice and cozy place for a weekend getaway, your best bet is to visit Maryland. It is a charming state with numerous small towns that are perfect for a short-term visit. These towns provide a distinctive experience thanks to their fascinating history, charming architecture, breathtaking landscape, and welcoming atmosphere. There is a little town in Maryland that is ideal for you, whether you want to unwind in a tranquil environment or go hiking. It is difficult to choose between so many lovely towns, so here we'll introduce you to the nine best little towns in Maryland for a weekend getaway.
Oakland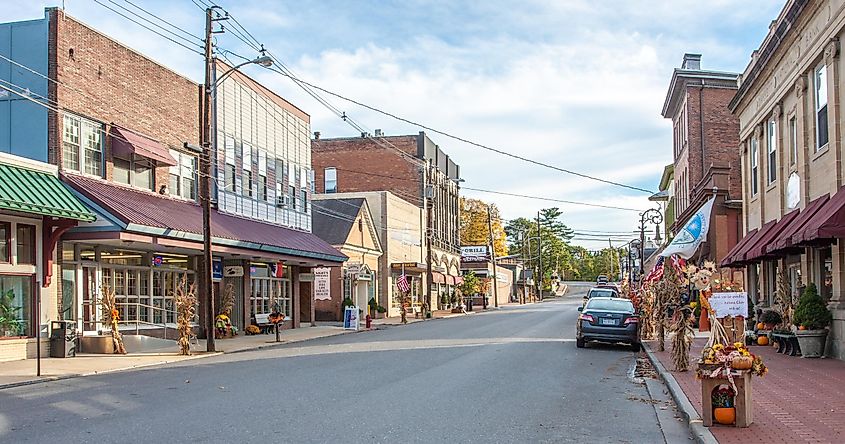 Oakland, a lovely town in Garrett County, is the ideal place to get away from the bustle of the city. This small town boasts stunning natural beauty, including a picturesque lake, rolling hills, and endless opportunities for outdoor recreation. Visitors can spend their days fishing, hiking, or kayaking on the scenic Deep Creek Lake.  In the evenings, they can wander about the town's charming stores and eateries or go to nearby activities and celebrations. Oakland is also home to a number of historic sites, including the Garrett County Historical Society Museum and the B&O Railroad Museum. In addition, the community holds a number of annual celebrations and events, such as the Autumn Glory Festival, which honors the region's stunning fall foliage. Oakland features attractions to suit all types of travelers, whether you're planning a break for two or a trip with the family.
Havre de Grace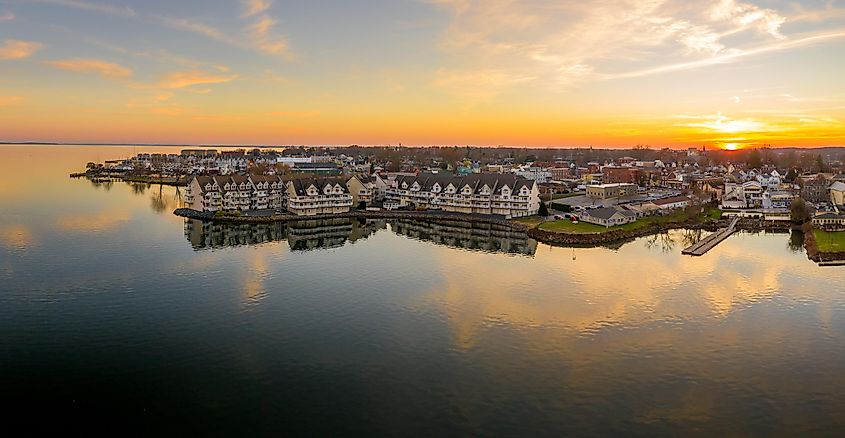 The Maryland city of Havre de Grace is well-known for both its historical significance and natural landmarks. The town has an amazing location where the Susquehanna River empties into the Chesapeake Bay. No wonder it attracts a lot of boating and fishing enthusiasts. In addition to its 19th-century architecture, the historic downtown of Havre de Grace is also renowned for its assortment of stores and eateries. Visitors can learn more about the city's military past at the Decoy Museum and Concord Point Lighthouse, which both played a significant part in the War of 1812. Havre de Grace is also home to the Havre de Grace Maritime Museum, which celebrates the city's seafaring heritage. The community also has a thriving arts culture, with studios and galleries featuring the creations of regional artists.
Hampstead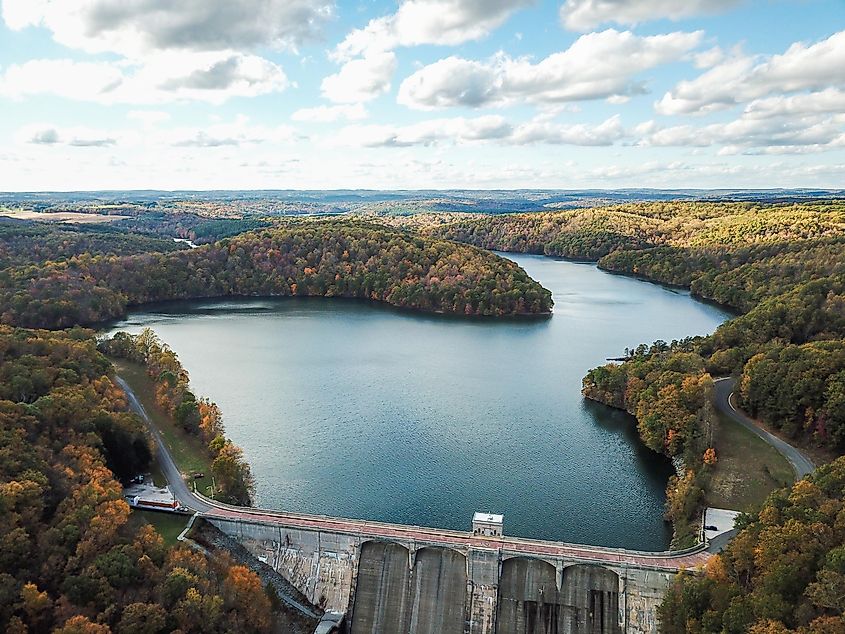 Hampstead is a small town located in Carroll County, known as the Village of Spring Garden before. The town offers the perfect weekend escape for those looking to relax. This charming area has a wide selection of nearby stores and eateries, making it a wonderful area to explore and savor some delectable food. The town is close to Gunpowder Falls State Park, where visitors may go hiking, fishing, and enjoying the outdoors. Fresh local produce and handcrafted goods are available at the Hampstead Farmers' Market, which is a must-visit location.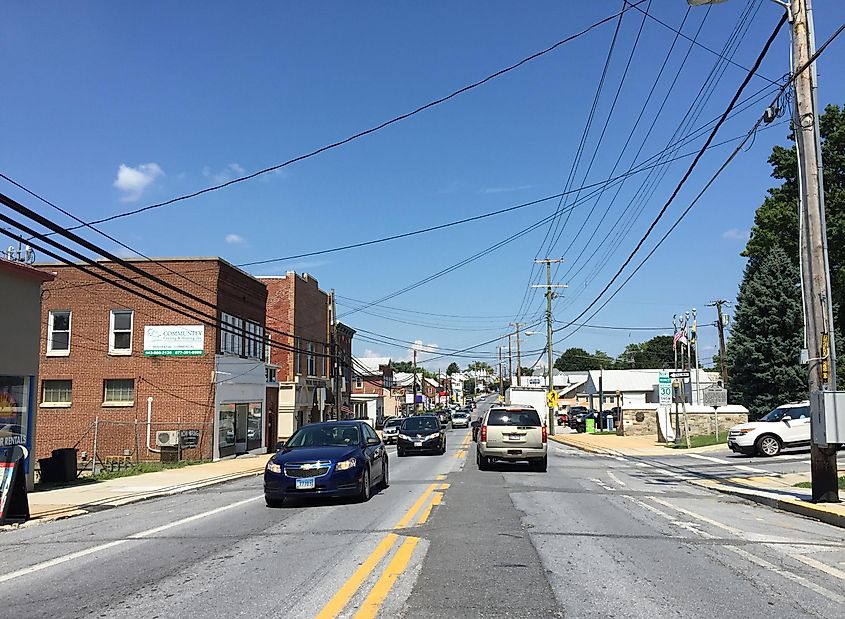 The Uniontown Historic District, which has well-preserved structures from the 18th and 19th centuries, will appeal to history fans. Hampstead is also home to a large number of parks and outdoor recreation areas. The town's Community Park has play areas, athletic fields, and a walking path, while the surrounding Prettyboy Reservoir is a well-liked spot for boating and fishing.
St. Michaels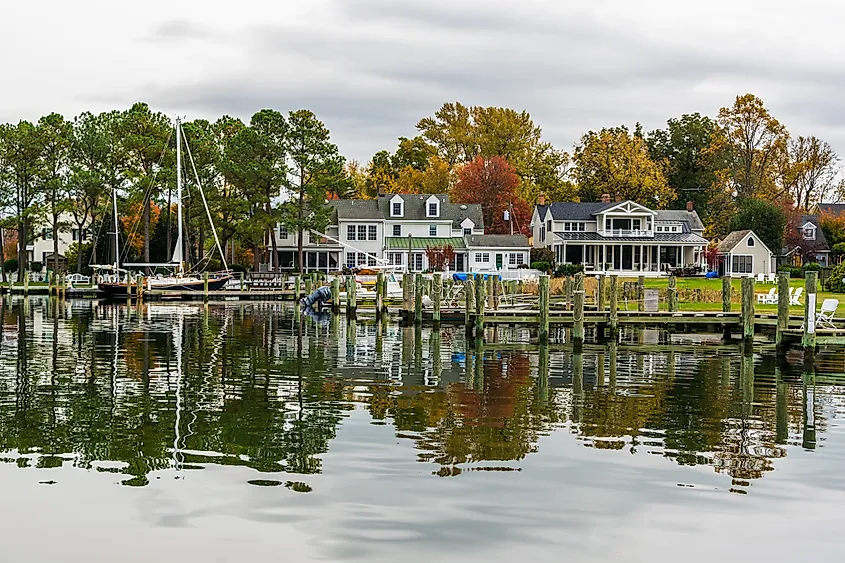 St. Michaels is a historic waterfront town located on Maryland's Eastern Shore. It is famous for its picturesque charm, rich maritime heritage, and scenic location on the Miles River and the Chesapeake Bay. Nowadays, tourists can explore many of the town's historical sites and museums, including the Chesapeake Bay Maritime Museum, which has exhibits on the maritime history and customs of the area. St. Michaels was once a thriving shipbuilding and trading center in the 19th century.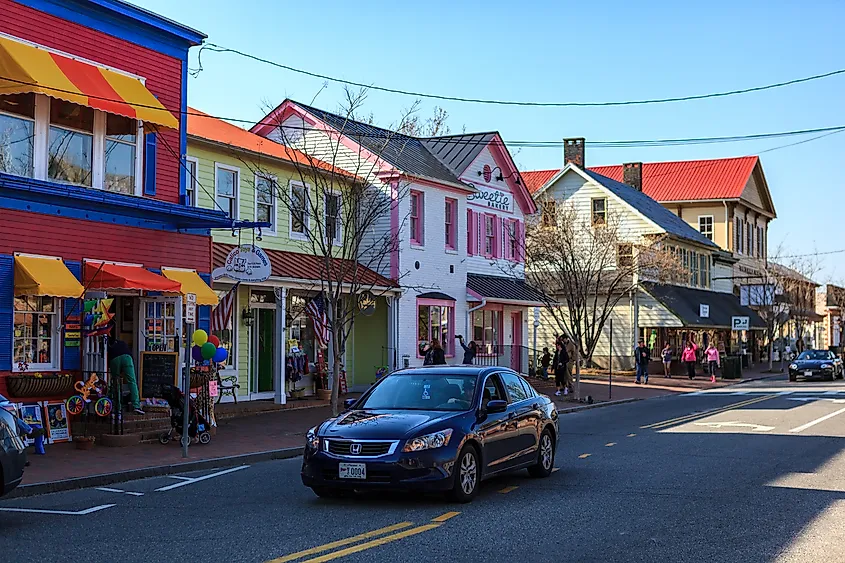 Together with its cultural features, St. Michaels is well-known for its outdoor pursuits like biking, sailing, fishing, and kayaking. Tourists can savor the regional seafood cuisine, take in the picturesque waterfront views, and stroll through the town's charming streets. St. Michaels is a well-liked vacation spot for both visitors and residents because of all these factors.
St. Mary's City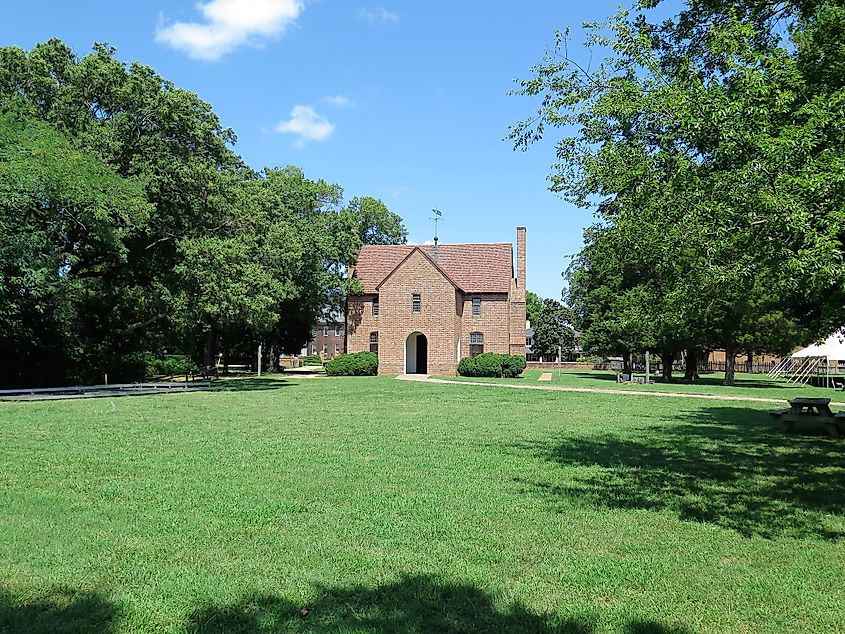 St. Mary's City is another charming town that offers a perfect weekend escape. The town is famous for being the site of the first permanent English settlement in Maryland, established in 1634. Visitors can learn about the town's history by visiting museums, historical sites, and walking trails. The St. Mary's College of Maryland, situated in the center of the city, hosts exhibitions, plays, and cultural events all year round. The nearby St. Mary's River State Park offers kayaking, fishing, and hiking for outdoor lovers. The town also has a wide selection of eateries, cafes, and shops that provide distinctive local fare and souvenirs.  St. Mary's City is a perfect destination for a relaxing and educational weekend getaway.
Chestertown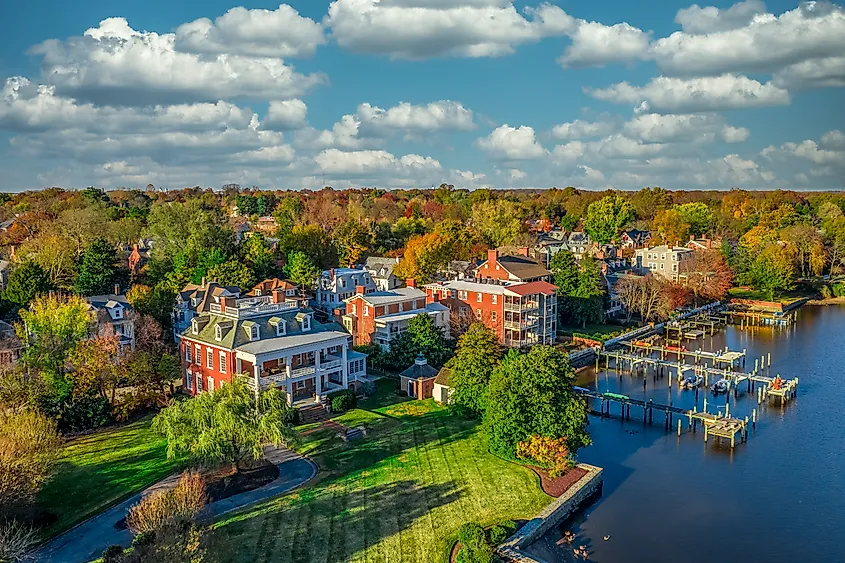 Chestertown is a small town located in the eastern shore region of Maryland. It has a great past and a scenic aesthetic. Established in 1706, Chestertown is home to numerous historic sites and locations, including the Geddes-Piper House, the Kent County Courthouse, and the Chestertown Historic District. You will also find here Washington College, a liberal arts college founded in 1782. Its noteworthy graduates include former US President James Monroe.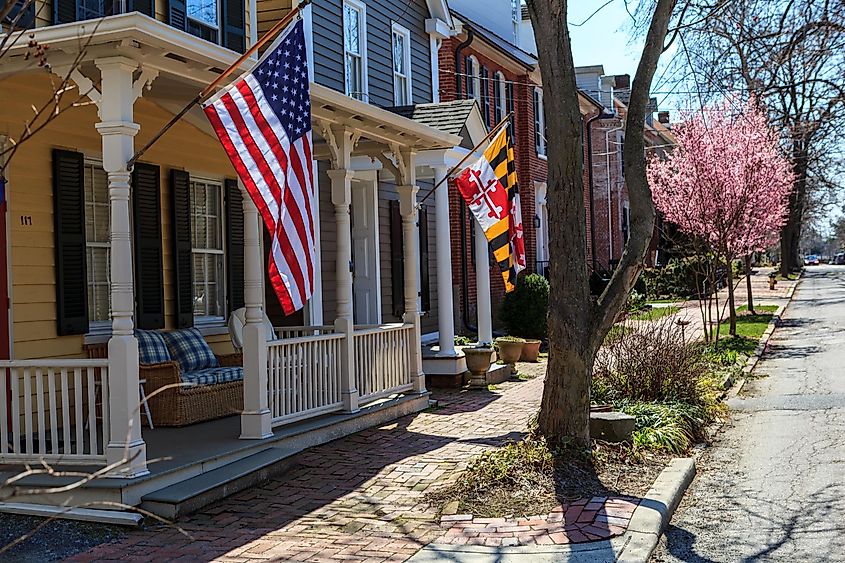 Chestertown is also well-known for its yearly festivities, including the National Music Festival, which honors classical music, and the Chestertown Tea Party Festival, which commemorates the town's participation in the American Revolution. With options to explore the Chesapeake Bay and its tributaries, the town's waterfront region is a great location for boating and fishing. In general, Chestertown is a charming and historic town that provides visitors with a glimpse into Maryland's illustrious past and scenic splendor.
Ellicott City
Ellicott City is a historic town located in Howard County, known for its charming Main Street, vibrant arts scene, and scenic views of the Patapsco River. The Ellicott brothers established the town in 1772, and it was a major center for the milling business in the 18th and 19th centuries. Nowadays Ellicott City is becoming a well-known tourist destination. It has plenty of charming boutiques, art galleries, and restaurants.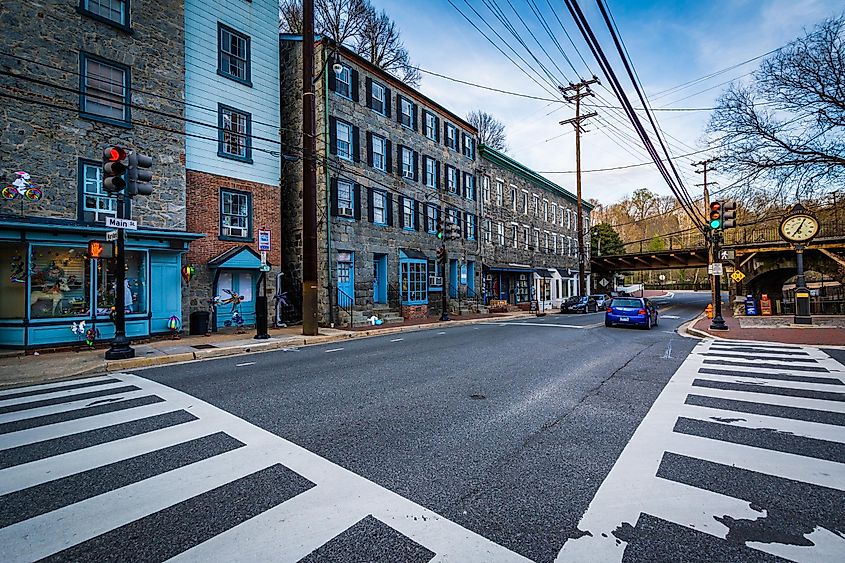 The Thomas Isaac Log Cabin, the B&O Railroad Station Museum, and the Patapsco Female Institute are just a few of the town's historic sites. Ellicott City has gained a reputation in recent years for being resilient in the face of natural calamities, particularly flash flooding, which has repeatedly endangered the town over the previous ten years.
Berlin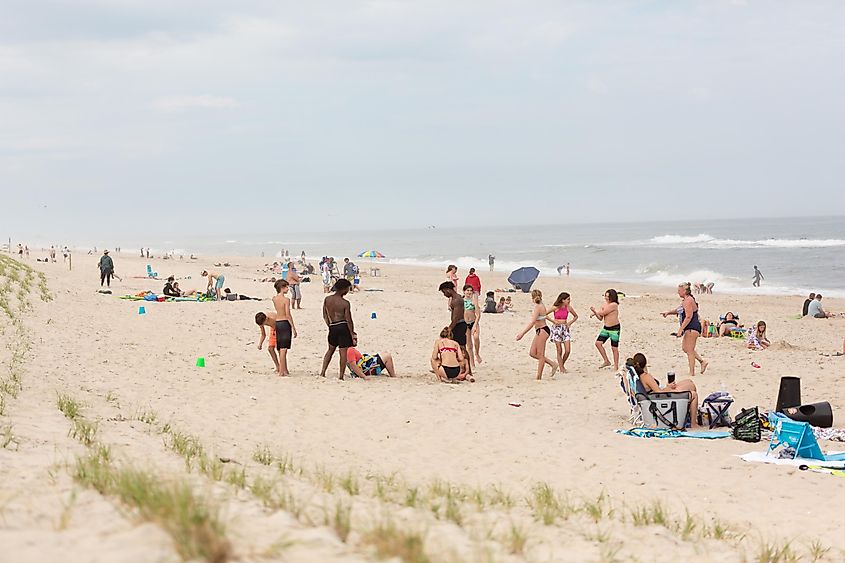 Berlin is a small town located in Worcester County, Maryland. It will amaze you with its lovely downtown area, maintained historic district, and extensive cultural legacy. The Main Street of the town lines up exquisitely preserved buildings from the 19th century, creating a distinctive and scenic backdrop that draws tourists from all over the world. In addition, Berlin served as the film location for "Runaway Bride" with Julia Roberts and Richard Gere. The town also hosts a number of well-known annual events, such as the Berlin Fiddlers Convention, the Berlin Jazz and Blues Festival, and the Berlin Christmas Parade, which further highlight its thriving sense of community and cultural offerings.
Thurmont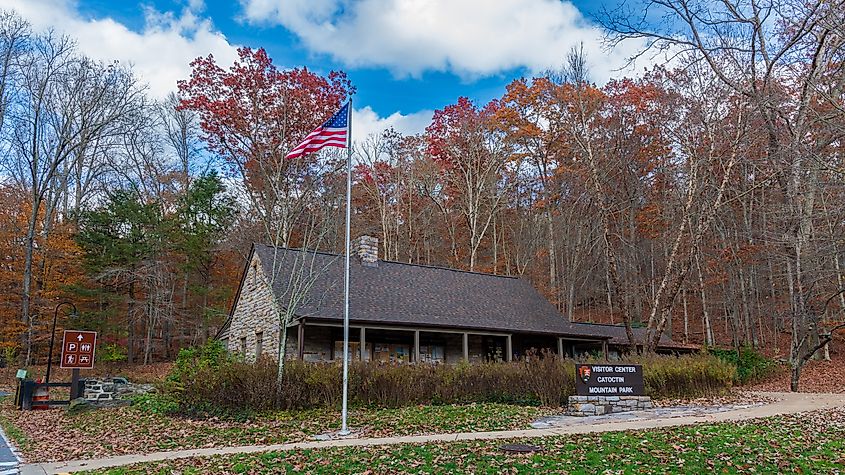 One more small town worth a visit is Thurmont. It will enchant you with its beautiful scenery, outdoor activities, and friendly locals. The town is proximate to several outdoor recreation areas, including Catoctin Mountain Park and Cunningham Falls State Park. Camp David, a presidential retreat that has hosted numerous international leaders throughout the years, is possibly the town's most well-known landmark. The "Gateway to Camp David" is a phrase that has been used to describe Thurmont. The Catoctin Wildlife Preserve and Zoo are also open to visitors, and the town's surroundings are a great place to go hiking, fishing, and camping. In addition, Thurmont hosts a number of occasions throughout the year, such as the yearly Colorfest, which attracts tens of thousands of tourists to the city every October.
Summary
There are several quaint communities in Maryland that are great for weekend getaways. Each town has its own distinct appeal, from the cobblestone alleys of Berlin to the ancient sites of St. Michaels. Tourists can browse neighborhood stores, eat delicious food, and learn about the history and culture of these undiscovered gems. Maryland's little towns provide something for everyone, whether you're searching for a tranquil retreat or an action-packed weekend. So pack your bags, hit the road, and discover the best small towns in Maryland for a memorable weekend escape.