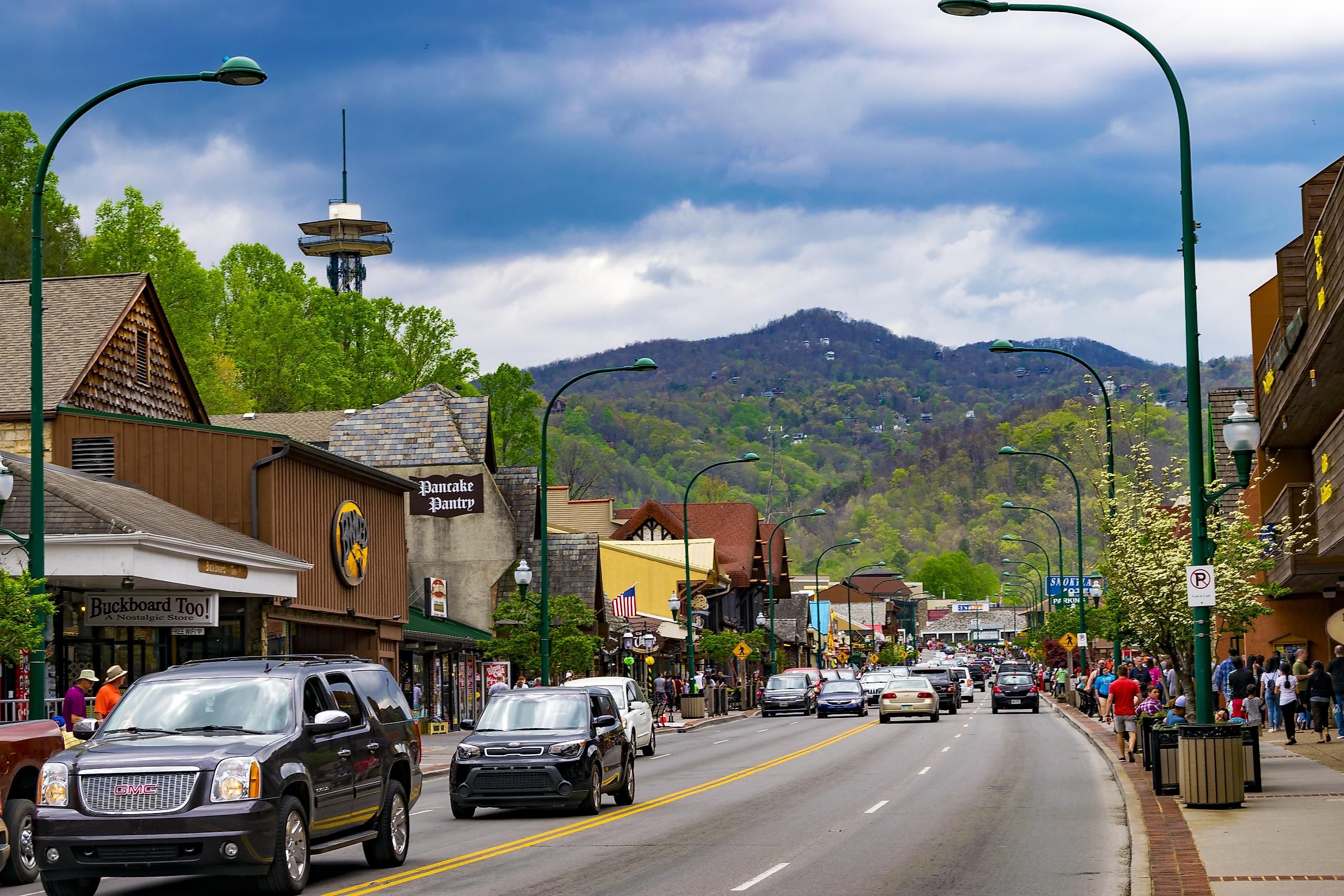 The 6 Best small towns in Tennessee To Chill Out
Tennessee has several bustling cities, including Nashville, Memphis, and Knoxville, that are tourist magnets full of exciting things to do and see. But the "Volunteer State" also has a seemingly endless supply of laid-back towns filled with southern charm. Whether your idea of "chilling out" includes exploring nature, shopping, enjoying live entertainment, or just watching the world go by, Tennessee is sure to have a town that fits what you are looking for. Narrowing the list of chill-worthy Tennessee towns is no easy task, but we have compiled a group of seven towns that deserve a spot on your travel wish list.  
Erwin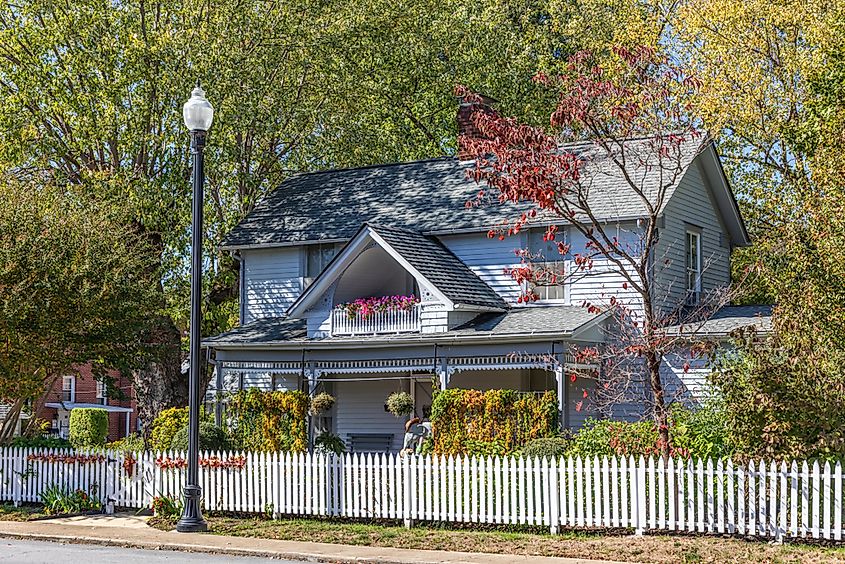 Home to about 6,000 residents and the seat of Unicoi County, the east Tennessee town of Erwin is situated in the middle of a striking landscape that offers a wide array of sightseeing and outdoor recreation opportunities. The area has gained the nickname "The Valley Beautiful" for good reason! Erwin is surrounded by the mountains of the Cherokee National Forest, the whitewater rapids of the Nolichucky River pass nearby, and the Appalachian Trail is easily accessible. Erwin is also located within the "Tri Cities" area of Bristol, Johnson City, and Kingsport, making it an ideal base of operations for travelers who want to combine trips into the city with a more laid back, small town vibe.
Gatlinburg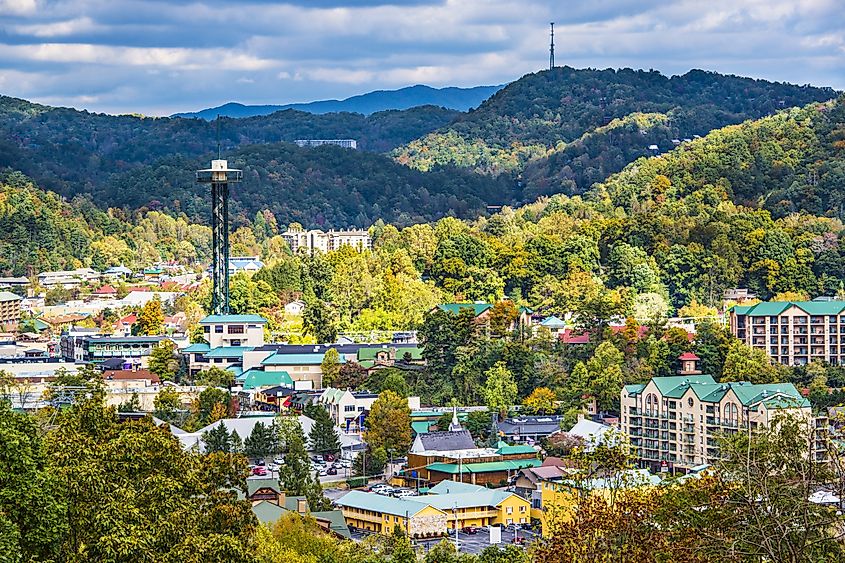 The town of Gatlinburg takes pride in its reputation as a popular gateway into the adjacent Great Smoky Mountains National Park. With a population of around 3,600, however, Gatlinburg offers more of a downtown area than does Cosby. Downtown Gatlinburg contains a range of souvenir shops and tourist stops, including the 407 foot tall Gatlinburg Space Needle that offers stunning views of the surrounding landscape, but also numerous local restaurants, antique shops, and boutiques. Additionally, several hiking trails are easily accessed from town, and activities like fishing, golfing, and whitewater rafting are close at hand. 
Jonesborough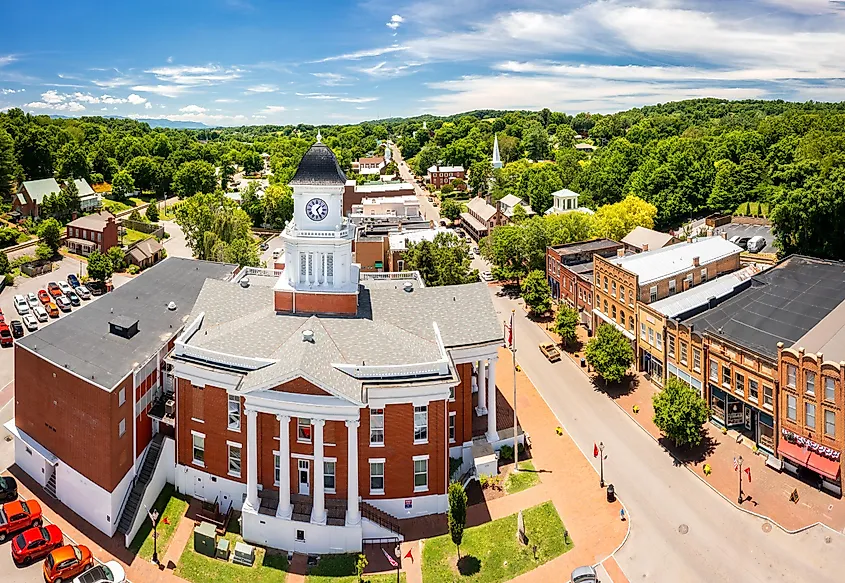 Jonesborough, "Tennessee's Oldest Town," has been around since 1779. Once part of North Carolina, then the capital of the unrecognized "State of Franklin," Jonesborough is now the seat of Washington County in the northeast corner of Tennessee. The Main Street Historic District contains numerous well-preserved buildings from the town's early decades, including the Christopher Taylor House (1777) and the historic Chester Inn (1797). Modern Jonesborough, home to about 6,000 residents, is one of Tennessee's most popular heritage tourism destinations, but also provides easy access to numerous shopping, entertainment, and outdoor recreation options. Visitors can take a quick trip into the mountains for a scenic getaway or head to one of the nearby "Tri-Cities" of Bristol, Johnson City, and Kingsport.
Lynchburg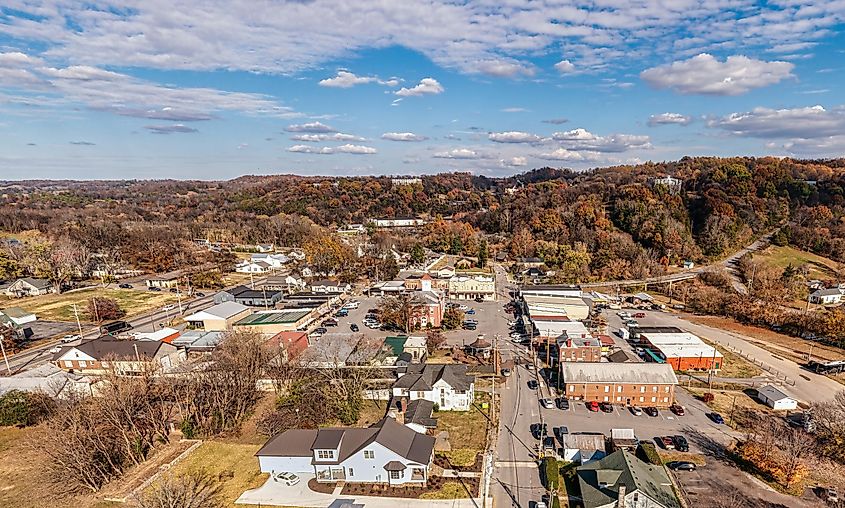 The small south-central Tennessee town of Lynchburg is known far and wide for one major reason—it is home to the Jack Daniel's Distillery. Some 250,000 whiskey aficionados tour the distillery each year, but Lynchburg has much more to offer visitors as well. Home to about 6,000 people, Lynchburg has a quaint and historic downtown area, including a town square and a 100+ year old courthouse. Downtown is also dotted with souvenir and antique shops, as well as restaurants and inns. Beyond downtown, Lynchburg is surrounded by rolling hills and small homesteads. One thing Lynchburg does lack is bars, since Moore County remains a "dry" county—despite the presence of its most famous business!
Leiper's Fork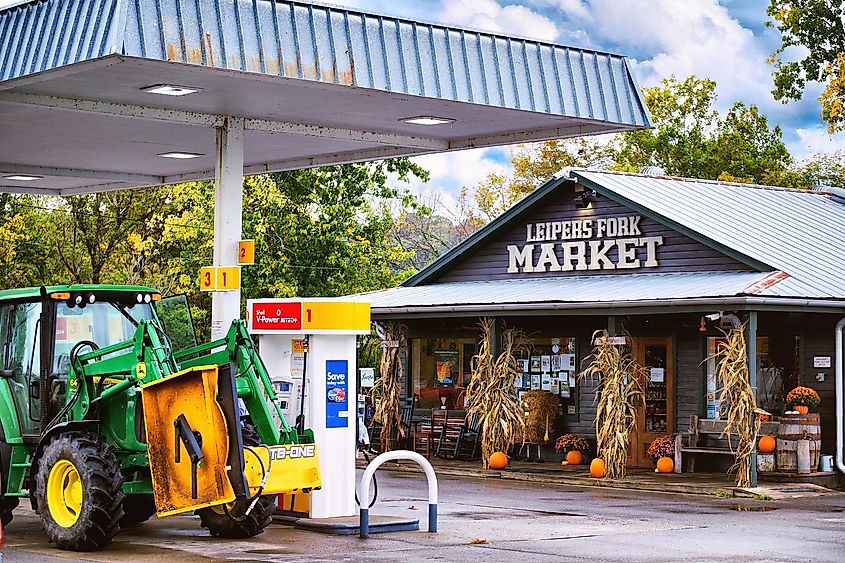 Located just outside the city of Franklin, the unincorporated village of Leiper's Fork (population roughly 650) is a hidden gem of central Tennessee. Leiper's Fork is located on the Natchez Trace, a historic path used by Native Americans and Euro-American settlers for centuries. Once an important trade center along the aforementioned travel route, Leiper's Fork has several well preserved buildings in its small but historic downtown area. Nearby Franklin is known as one of Tennessee's country music hotbeds, and some of that live music scene spills over into tiny Leiper's Fork as well. In addition to several restaurants and bars, the village and surrounding countryside are home to several wineries and the Leiper's Fork Distillery.
Cosby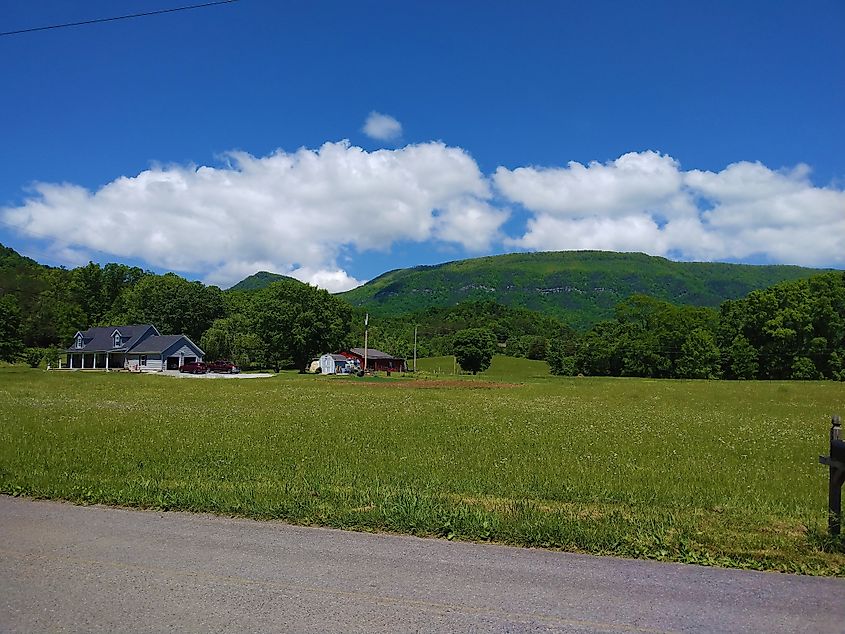 The long valley in which the unincorporated community of Cosby sits was once a Cherokee hunting ground. The town of about 800 full-time residents now serves as a gateway into the Great Smoky Mountains, situated on the northeastern border of Great Smoky Mountains National Park. This makes Cosby a great place to start a scenic drive, hike, or bike trip, or to do some rustic camping (or more comfortable "glamping"). Cosby also earned the moniker of "Moonshine Capital of the World" during the Prohibition era of the early twentieth century, when manufacturing and selling alcohol was illegal. Modern Cosby's businesses play up this connection in fun (and now legal) ways.
Chilling out means different things to different people. For some, it means going on a nature hike, while for others it means listening to live music in a small local venue. Fortunately, no matter how you prefer to chill out, Tennessee has a small town that is sure to satisfy you. So, while you should definitely check out the exciting and lively cities that Tennessee has to offer, make time during your travels to relax in a few of the towns listed here—or other hidden gems you might stumble upon during your adventures.