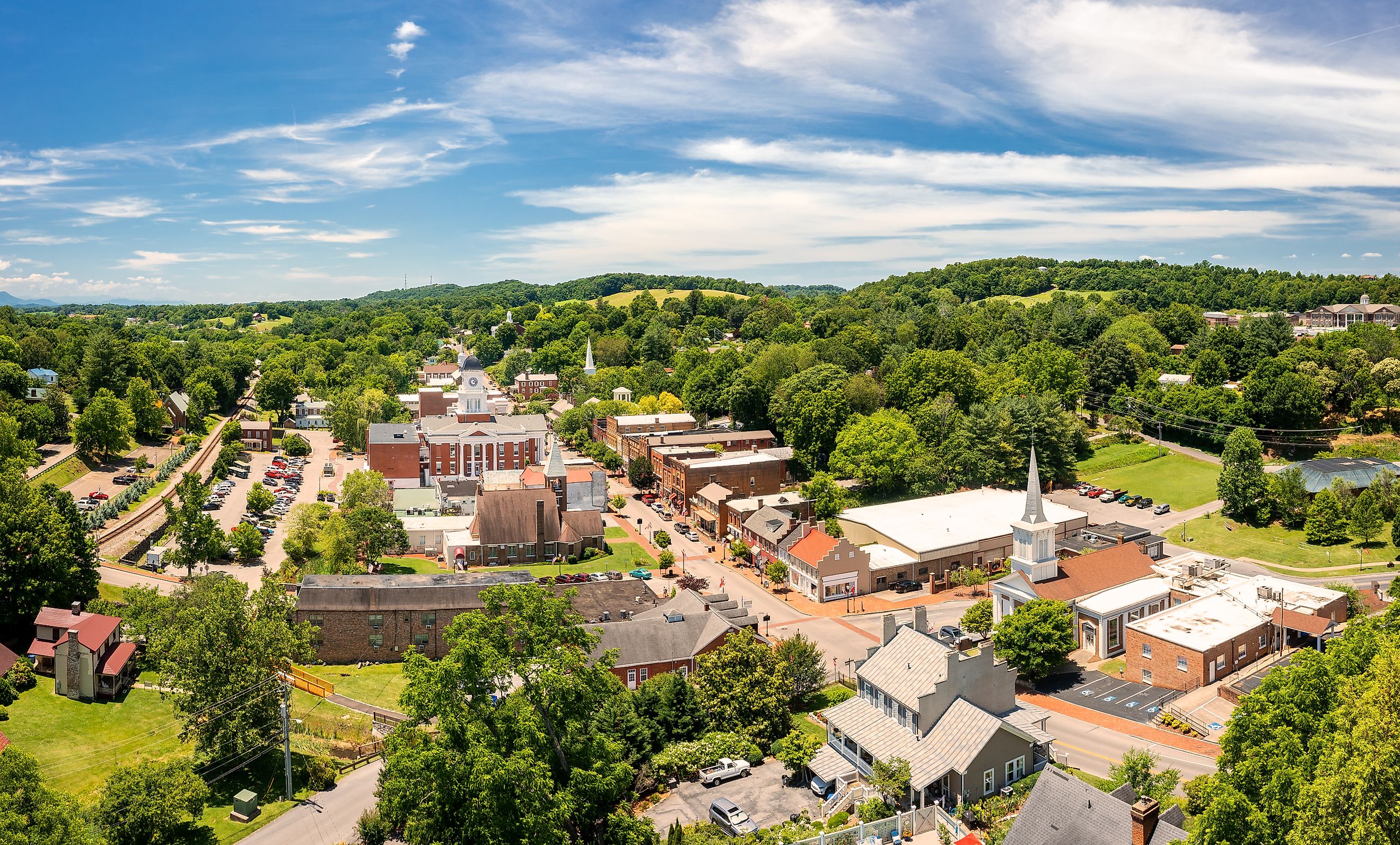 8 Best Small Towns in Tennessee For A Weekend Escape
Tennessee is the "Volunteer State" of the country, with the Great Smoky Mountains and tiny towns with big Southern charm. The state, home to people like Jack Daniel and Dolly Parton, also enacted prohibition laws in 1910. These towns may be small in size but ample in sights and attractions, offering wonderful weekend escapes for any group and taste.
Choose from one of these appealing getaways to immerse yourself in a streetscape full of concentrated fun like live music and architectural sights. Discover great shopping, cafes, antiques, and cute candy and ice cream stores behind the historic facades. You will be embraced by small-town charm, southern hospitality, and scenic views of nature's bounty wherever you go.
Columbia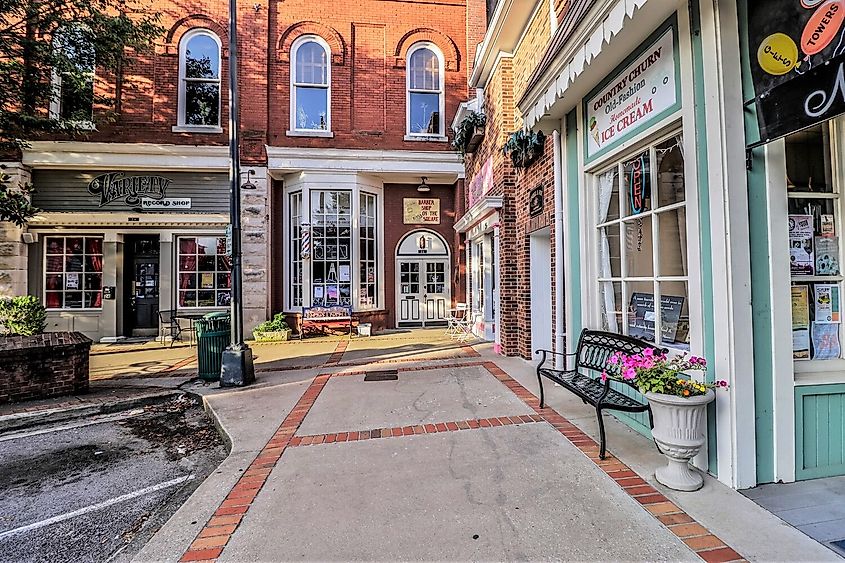 Columbia is famous for its antebellum scene, with more of these charming pre-Civil War houses than anywhere else in the state. The small town is an ideal weekend getaway for appreciators of fine sights and antiques. It is also the hotspot for pure Southern hospitality in Tennessee, concentrated in a galore of sights and community pride like no other. Come and discover the charmer yourself over a chat with a local at a bar or tavern or a stroll through the historic streets.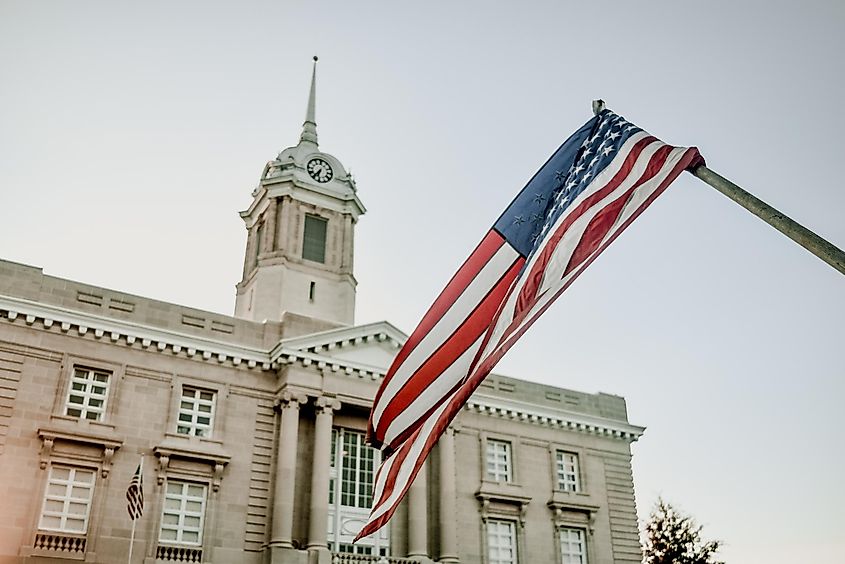 Start your day with a freshly roasted cup of coffee from Muletown Coffee and walk down to the iconic courthouse at Columbia Town Square. Visit the insightful Chickasaw Trace Park, the President James K. Polk Home and Museum, Elm Springs, and Bleu 32 Vintage Marketplace. Columbia's beautiful architectural charms will astound and overwhelm you with emotions. You will leave with a deep, nostalgic feeling of having found a second home that is always ready to welcome you back in a scenic embrace.
Gatlinburg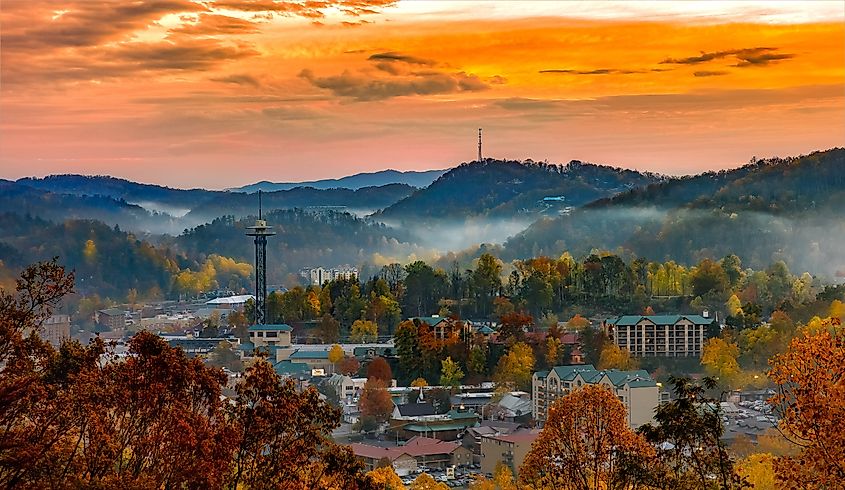 This tiny town with a population of just around 4,000 is never lonely, thanks to the persistent string of curious tourists, numbering 12 million each year. Be one of them and witness this attractive side of Gatlinburg, which still manages to maintain small-town appeal like no other. Discover well-groomed streets strewn with modern attractions and cultural pursuits, with family-friendly highlights including museums and the town's massive aquarium.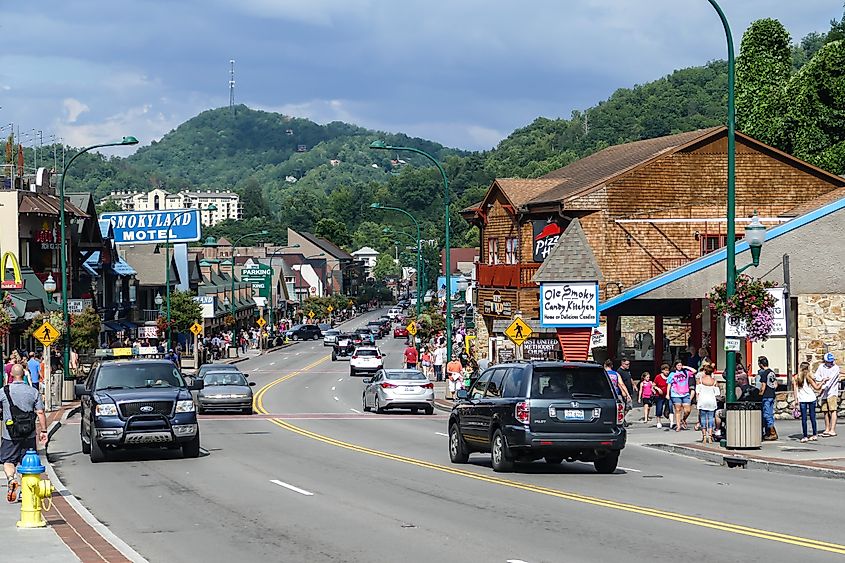 The quaint mountain town of Sevier County, in eastern Tennessee, is one of the getaways to the Smokies. Enjoy the gorgeous scenery around you during your weekend pursuits, like great shopping and cafe visits. Head on a nature adventure into the Great Smoky Mountains National Park to explore, chase waterfalls, and ride mountain coasters. You can also visit nearby Pigeon Forge on a day trip, a Dollywood hotspot, and Dolly Parton's birthplace.
Hohenwald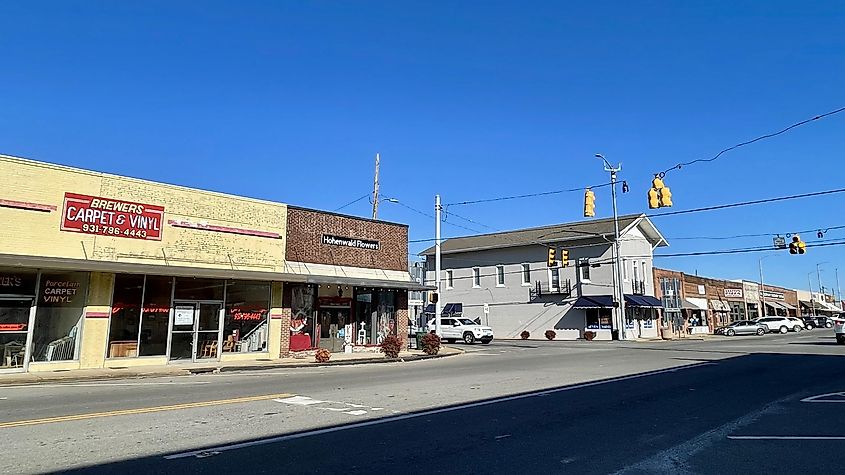 Hohenwald offers a fantastic weekend escape to really celebrate those days off work with a bang. The tiny town has something for everyone, like history dating to the days of Lewis and Clark in the area, a wine trail, and one of the largest refuges for African and Asian elephants in the US. Just over an hour southwest of Nashville, Hohenwald is a real change of pace from city life. Go with the theme and choose a unique base to stay at one of the Petite Retreats' tiny house villages at the Natchez Trace RV Campground.
Keep the kids engaged at the Elephant Sanctuary, which will make their "wildest" dreams come true, and hit the Natchez Trace Wine Trail, to realize yours. Hike to the Meriwether Lewis Site, commemorating the great expedition, who was buried just seven miles east of town in 1809. You can also do some exploring on your own at the Natchez Trace Wilderness Preserve on a hike or via a scenic drive down the Natchez Trace Parkway.
Jonesborough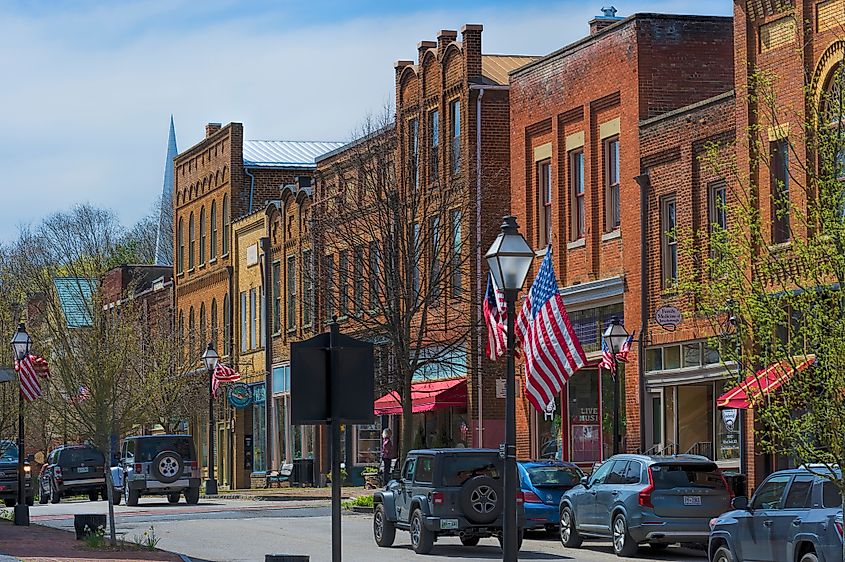 Small in size but ample in attractions, Jonesborough is a wonderful family weekend escape with something for everyone. Get a scope of all the hotspots veiled in old architecture via an atmospheric carriage ride along the impeccably preserved Main Street with music and great shopping. Jonesborough boasts deep historical appeal as the state's oldest town, founded in 1779, with over 243 years of history in its pocket. Kids and adults alike love the immersing tales at the International Storytelling Center, along with the engaging events at the National Storytelling Festival in October.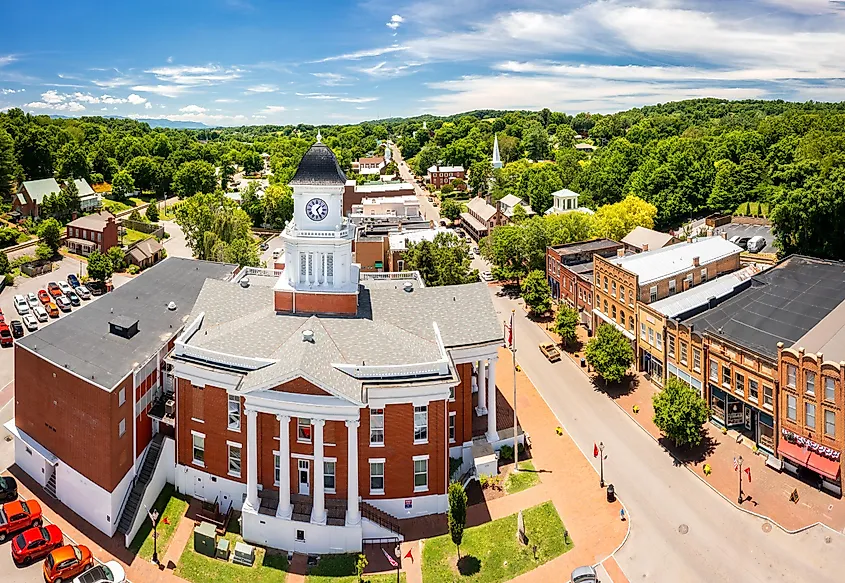 The world's "storytelling capital" also hosts a free live music series, Music on the Square, for an atmospheric Friday night spent from July through September, a perfect early start to your weekend. Head to Brews & Tunes on Sunday afternoon, or go on a shopping spree at the annual Made Around Here Market with homewares by local and regional artisans. Stroll through the atmospheric Olde Jonesborough, most magical during Christmas, and step back in time at the 1906 Chuckey Depot Museum.
Lynchburg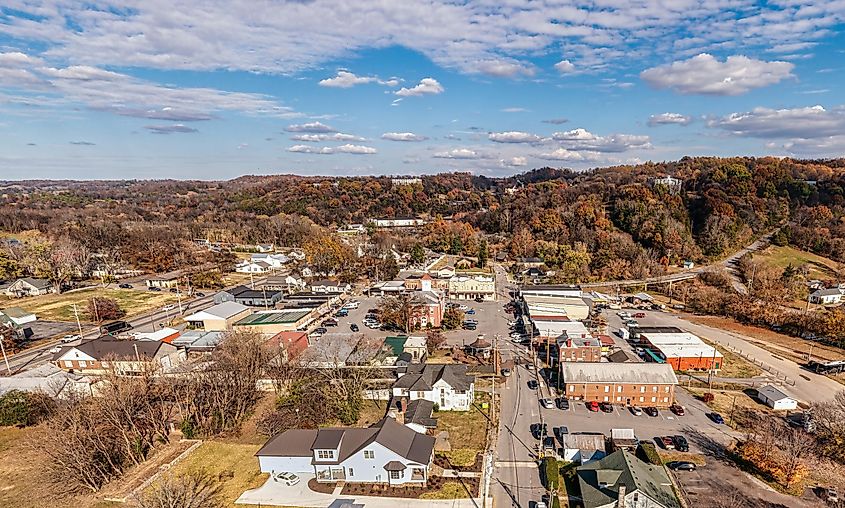 This deeply historic town in the south-central region of Tennessee was first settled in 1801 and was once home to Davy Crockett. Start at the impeccable downtown area on the National Register of Historic Places for a scenic stroll through the past. Lynchburg's claim to fame is Jack Daniel's Distillery, whose Tennessee Whiskey is sold all around the world. This landmark and hotspot distillery was founded in 1866 and is the oldest in the US. Bring the relaxing weekend to a whole new level in Mr. Jack Daniel's home of Moore County, which, interestingly enough, has been a "dry" county since Tennessee enacted prohibition laws in 1910.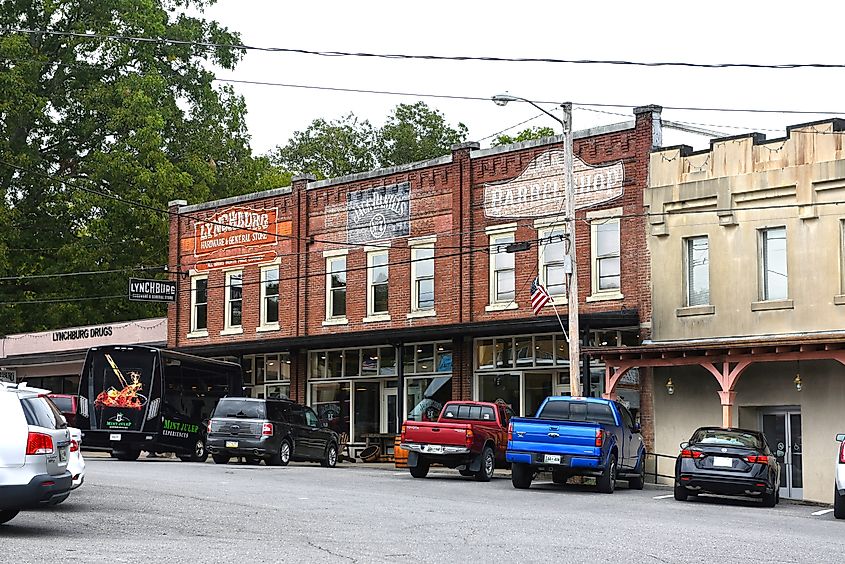 Visit the Old Jail Museum before heading for a local treat at the popular Lynchburg Cake and Candy Company. Enjoy an exclusive southern dining experience at Mary Bobo's Boarding House Restaurant, open since 1908 within the exquisite downtown Lynchburg. The charming town brims with Southern hospitality, with welcoming residents, tourist attractions, and entertainment to engage any group and taste.
Paris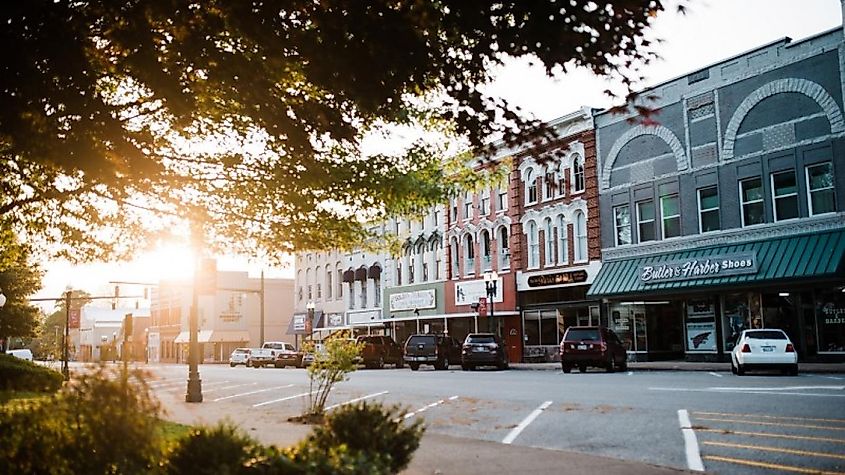 Paris is an astounding small-town destination in Tennessee for a weekend escape into a new and truly unique place. Check out the downtown hotpots like Bo & Co Boutique, The Iron Place, or Lura Lee's of Paris, and end up at the iconic Eiffel Tower Park in the southern part of the city. Set a picnic by the replica of the Eiffel Tower, illuminated in all its 70-foot glory and surrounded by family-friendly attractions and entertainment for everyone.
You can revel in the special atmosphere emanating from the scenic landmark over a game of disc golf and tennis, go surfing and swimming, and keep the kids engaged at its famous playground. One of the state's coolest towns and most romantic places is also famed for the "World's Biggest Fish Fry," held every April. Head to Paris Landing State Park along the Kentucky Lake for outdoor activities like hiking, fishing, boating, and even camping.
Townsend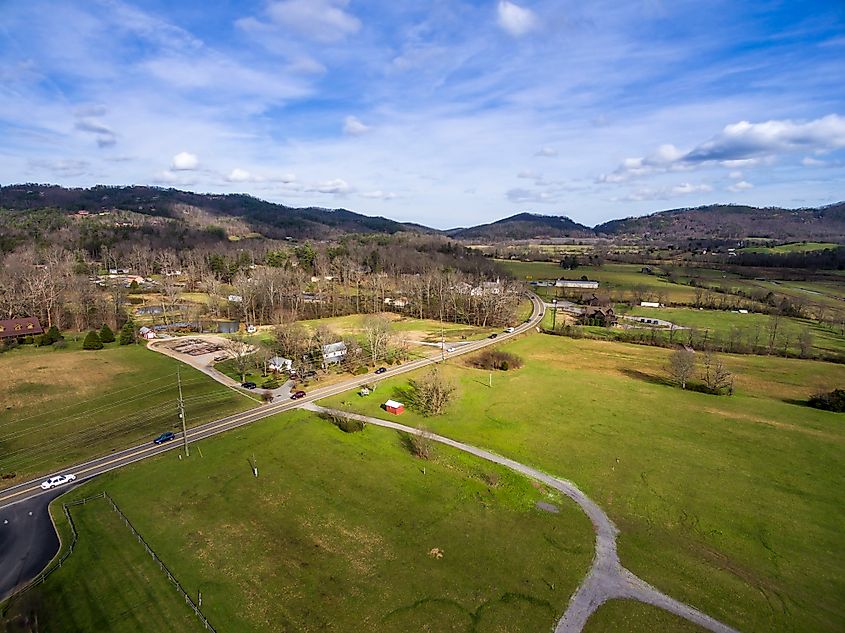 The alluring town of Townsend has deep logging and railroad roots dating back to 1900. Check out the Little River Railroad & Lumber Museum for fascinating insights into this town's foundations. Townsend is a dreamy weekend getaway for nature fans and historians, with a range of museums dedicated to the Great Smoky Mountains.
Seek attractions around this peaky landmark, lending the town its moniker as "The Peaceful Side of the Smokies." Townsend is also one of the getaways into the national park and to one of Tennessee's finest caverns, the Tuckaleechee. Seek out this best-of-its-kind, natural grotte on your way to all of the outdoor activities amidst the Great Smoky Mountains.
Tullahoma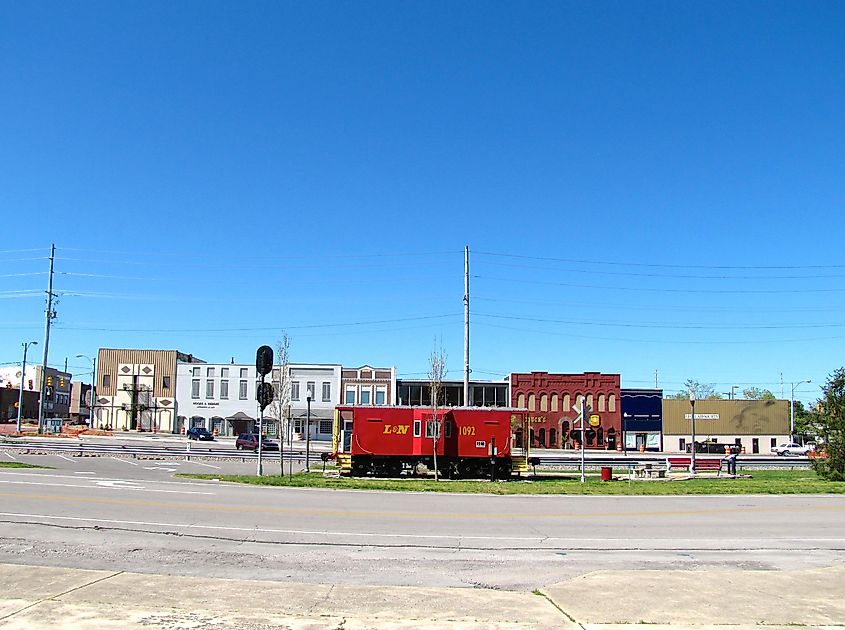 Tullahoma is a tiny town with the telling moniker "Tennessee's Rising Star" because of its rapidly thriving tourism and economy. Venture into nature, where you can seek respite from the city grit at the refreshing Short Springs Natural Area, accessible nearby via a quick hike. Note the veering off Machine Falls trail half-way through the hike, leading in a 1.6-mile footpath loop to one of the prettiest waterfalls in Tennessee.
You may be surprised that this small townscape is the state's leader in flight and engineering research, but visit the unproportionately huge Beechcraft Heritage Museum for reassurance, with "tons" of historic memorabilia and more than 35 aircraft. Spend the day perusing the 60,000-square-foot space and getting to know the Beechcraft legacy. The first Beechcraft from 1929 is the Travel Air "Mystery Ship."
Each one of these unique towns offers an idyllic weekend escape in Tennessee. Find your favorite engagements, and you will be surrounded by small-town atmosphere and scenic nature wherever you go. Choose from Jack Daniel's home town, Lewis and Clark's stomping grounds, a mountain enclave, or Paris of the US. Stay engaged with shopping and nature picnics in between all the historical sights and tourist attractions. You will be showered with blissful Southern hospitality while relaxing and enjoying lighthearted pursuits.