Plano is a big city spread across Collin and Denton Counties in the northeastern portion of the US State of Texas. Plano is the main city in the Dallas-Fort Worth metroplex and the 9th largest city in Texas. There are more than 10,000 enterprises in Plano, including numerous Fortune 1000 companies and other major international corporations. The rails, train lines, museums, and parks in Plano are its main attractions. Plano is a tranquil city with calm surroundings, exciting paths, great citizens, and hundreds of amazing locations for one to explore.
Geography And Climate Of Plano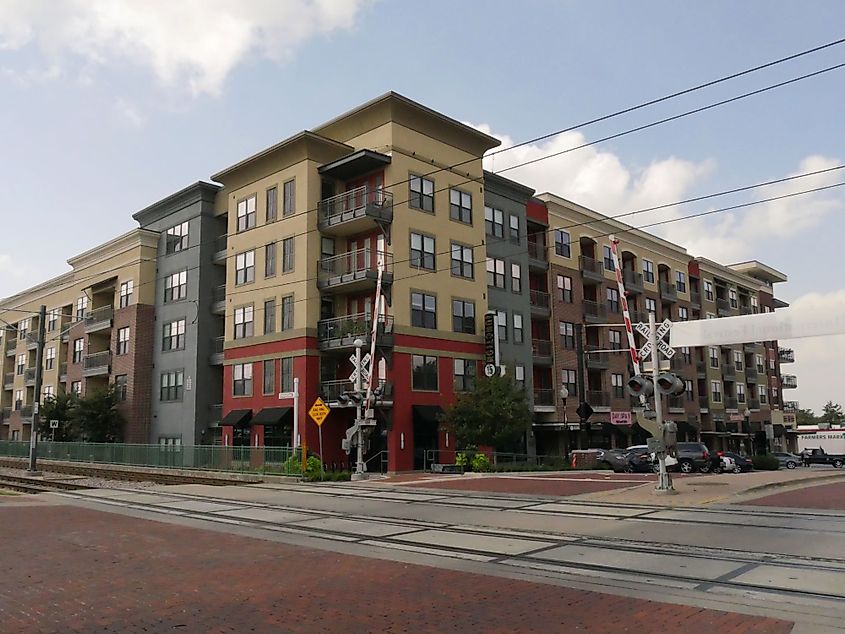 Plano is situated approximately 27km of Downtown Dallas along the rapidly expanding North Dallas corridor, divided into Central and East Plano by the Dallas North Tollway to the west and Highway I-75 to the east. Plano is located within the Balcones Fault Zone, and the following towns and cities border Plano: Frisco to the north, McKinney and Allen to the northeast, The Colony to the north and west, Little Elm to the northwest, Carrollton to the west, and Richardson to the south. The distance from Plano to the Oklahoma border is roughly 1.15 hours, and the distance from Plano to nearby Fort Worth is approximately 49 minutes. The closest major airports to Plano are Dallas Love Field Airport (26-29 minutes) and Dallas Fort Worth International Airport (26-minute drive). Plano covers a total area of 186.6 sq. km, of which 185.67 sq. km is occupied by land, and 0.93 sq. km is covered by water.
According to the Köppen climate classification, Plano has a humid subtropical climate that is characterized by hot/muggy summers and very cold, snowy, and windy winters, with fog and rainy days almost all year long. On average, the annual temperature in Plano is 18.9 °C, and the annual amount of rain is 1067 mm. May is the month with the most days of rain (10.33 days), while August has the fewest days of rain (5.37 days). On average, January is the coldest month (8 °C), and July is the hottest (29 °C). 
History Of Plano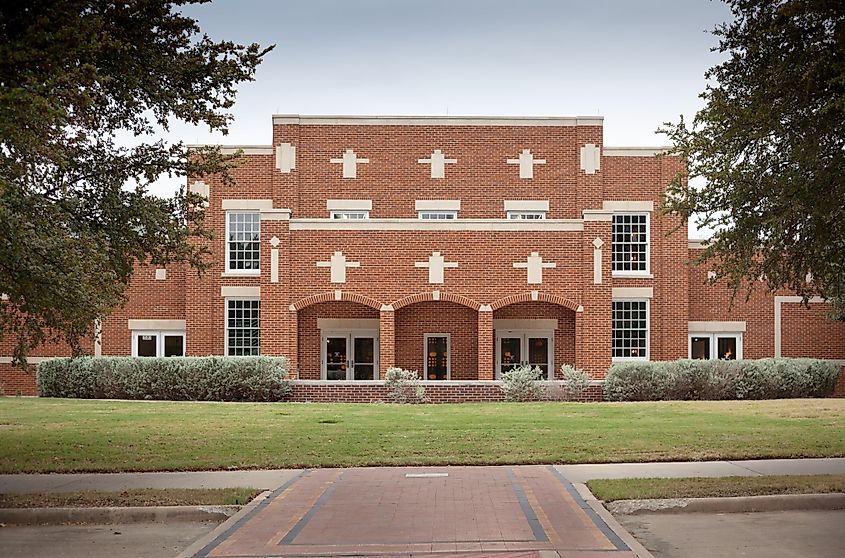 The first people to settle in Plano were subsistence farmers who were given land concessions in the 1840s. Six months after the Houston and Central Railroad opened and transformed the city into the commercial hub of southwestern Collins County's farming community. Plano was incorporated on June 2, 1873. Despite a fire destroying all 51 structures in the downtown area in 1881, the wonderful people of Plano rebuilt it, resuming the city's growth. 
As an urban core, Downtown Plano is currently undergoing a resurgence that has been sparked, in part, by the arrival of the light rail transit service. In the 80-acre compact downtown area, ancient civic and commercial buildings have been renovated, over 1100 urban apartments have been erected or approved, and private development of more than 50,000 square feet has already taken place.
The Population And Economy Of Plano
As per the United States Census, Plano has a population of 285,494 residents, where 50.7% are females and 49.3% are males. Plano's racial makeup is 51.3% white (non-Hispanic/Latino), 21.8% Asian, 15% Hispanic or Latino, and 8.6% African-American or Black. The remaining are distributed among American Indians, Alaska Natives (AI/AN), Native Hawaiians, Pacific Islanders, and other mixed races. English is spoken by 64.7% of the population. The rest speak Spanish (11.4%), Asian and Pacific Islander languages (11.6%), Indo-European languages (10.4%), and other foreign languages (1.9%). Only 45.1% of the population in Plano are naturalized U.S. citizens. Veterans comprise 3.6% of Plano's population, of which 91.2% are males, and 8.8% are females.
The employment rate in Plano is 65.2%, with a poverty rate of 8.8%. The homeownership rate is 58.9%, where the median gross rental cost is $1,447 per month, with a median household income of $96,348. The job market in Plano has grown by 3.3%. Compared to the US average of 33.5%, future job growth in Plano is expected to be 44.6% during the next ten years.
Attractions In And Around Plano
Heritage Farmstead Museum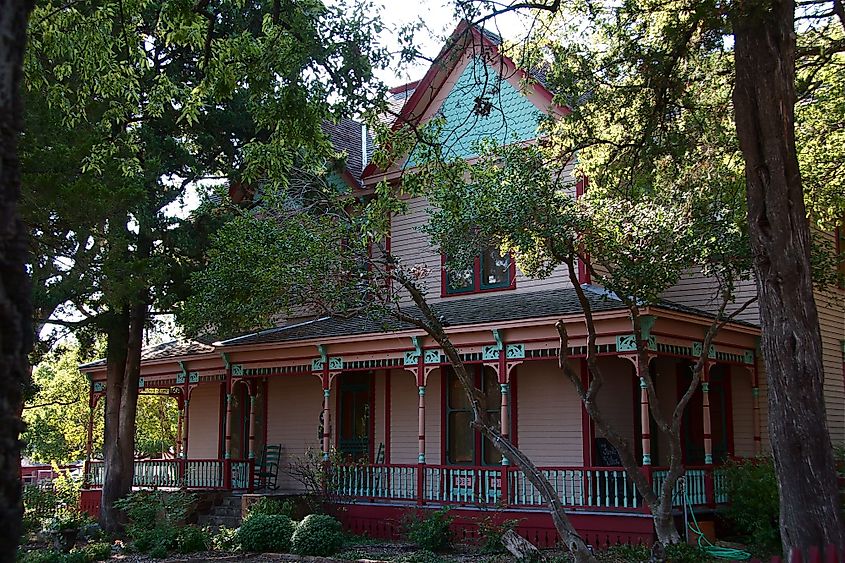 The Heritage Farmstead Museum, a living history museum that depicts life on the Blackland Prairie in the late 1800s, contains exhibits such as a reconstructed 1895 schoolhouse and the 1892 Farrell-Wilson House. During your guided tour, costumed docents will explain the various furnishings, tools, and other items from the Victorian era that are on the show.
Interurban Railway Museum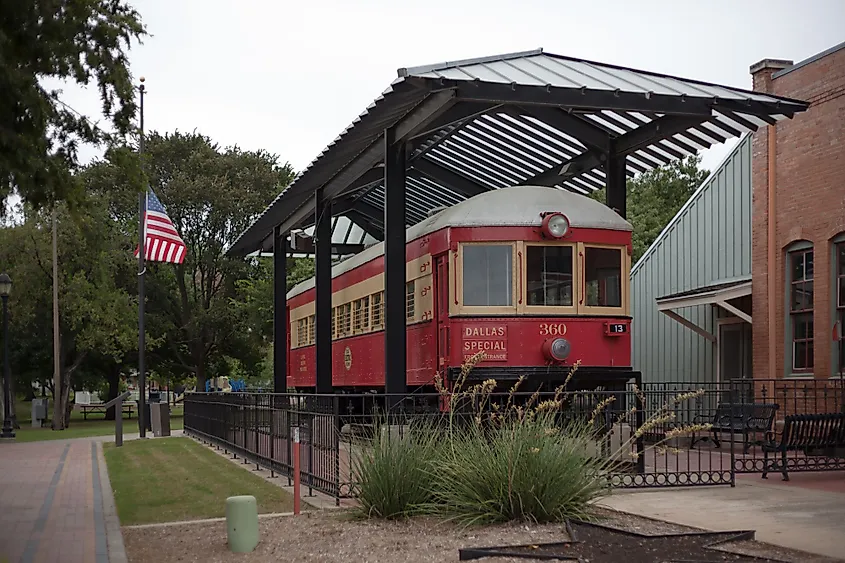 Through interactive displays and old photographs, the Interurban Railway Museum explores the history of the Texas Electric Railway and its influence on Plano. Highlights include the experienced staff member-led tour of the restored 1911 Car No. 360.
Oak Point Park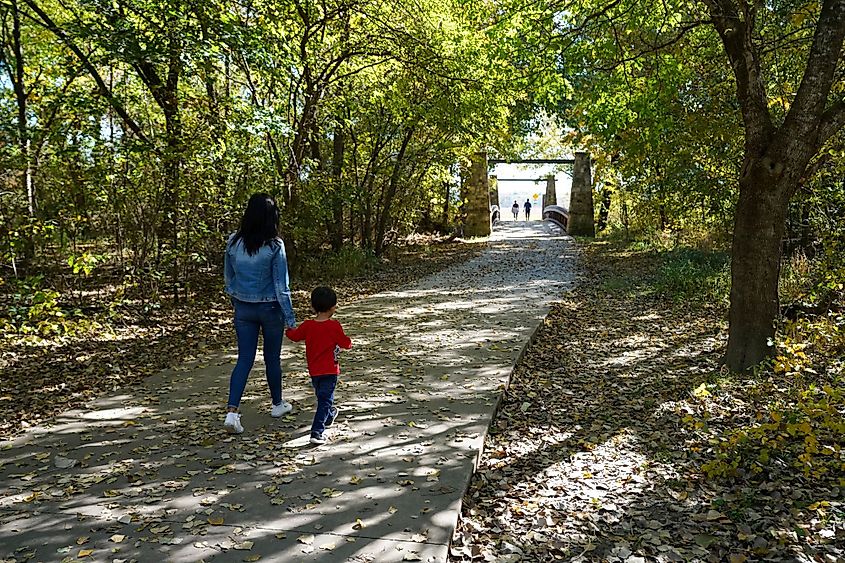 The 1,500-seat Oak Point Amphitheater is located at Oak Point, Plano's largest park, which spans 800 acres. Take advantage of the five miles of nature walkways along Rowlett Creek and the three-and-a-half miles of concrete walking and bike pathways.
The town of Plano is well renowned for its abundance of outdoor activities, artistic appeal, and other special sites of interest. Plano presents a wide view of southern culture through particular outlets, ranging from real Texas barbecue eateries to museums that focus on historical locations. When you combine that with a variety of fantastic areas ideal for going for walks or meeting with friends and family, Dallas' little sister offers an unrivaled yield.