Think of the US State of New York, and assuredly the first thing that comes to mind will be America's largest metropolis, New York City. But beyond this world-famous global hub, New York State has an abundance of history, attractions, and other rural beauty often overshadowed by the allure of the Big Apple. For tourists trying to get out from the hustle and bustle of Manhattan and the other boroughs, a trip to the small towns of New York is an ideal getaway. Here are the 11 charming towns that are perfect for a weekend getaway in New York.
Cooperstown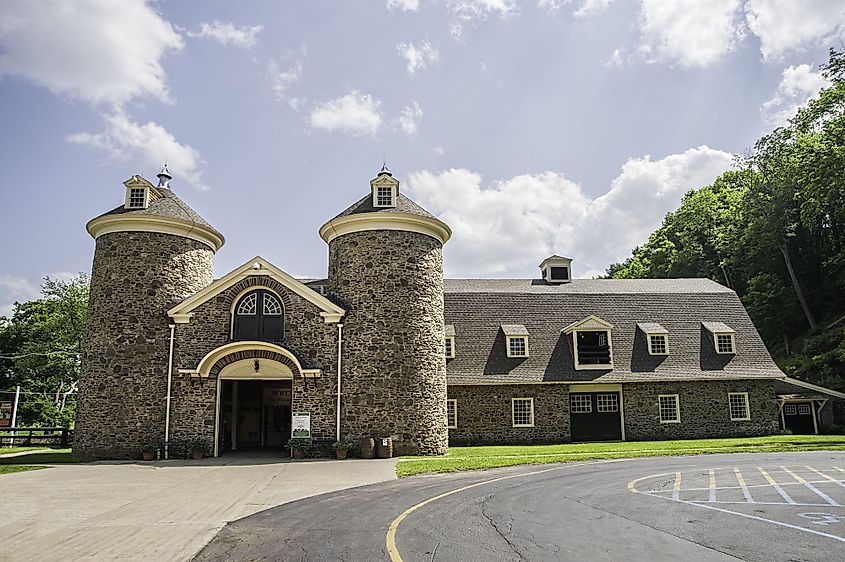 Situated on the southern extremity of Otsego Lake, Cooperstown is a must-stop for any lover of America's favorite pastime, baseball. The location of the country's National Baseball Hall of Fame and Museum (established in 1936), this small town also houses the Fenimore House Museum and its collection of New York folk art and the Farmer's Museum, a living history exhibition of life in the mid 19th century. With its recreated village of craft and trade shops, visiting the Farmer's Museum is like taking a stroll back in time some 150 years.
Ellicottville 
The ideal place for a wide variety of seasonal adventures like hiking and zip lining in summer and skiing and snowboarding during winters, Ellicottville is a charming 1,500-person town in Western New York. After partaking in outdoor activities, head indoors to Washington Street's shopping district to find plenty of stores, restaurants, bars, and other entertainment activities sure to fill one's day with excitement.
Hudson
A 2-and-a-half-hour drive north of New York City, visitors to Hudson will indeed find an abundance of high-quality lodging, fine dining, and diverse shopping retailers. This town of 6,000 people offers more than 100 unique shops run and owned by local artists and other entrepreneurs. Some 90 art galleries and antique shops and a wide assortment of cafes, pubs, restaurants, and bakeries ensure that a stop in Hudson is never short of possibilities. On the way out, one must visit the Museum of Firefighting, one of the most significant buildings dedicated to those in the fire service industry and its history in the growth of America.
Jamestown
Located 121km south of Buffalo, Jamestown is a popular one-or two-day trip for motorists. The nature-inclined tourist will surely not want to miss Panama Rocks, a large rock formation where the geological wonder of nature becomes a real firsthand experience. Jamestown is also the birthplace of beloved comedienne Lucille Ball, and comedy enthusiasts must visit the National Comedy Center, dedicated to the development of this genre in the United States. Designated as a cultural institution by the US Congress, this Museum is also next door to the Lucy Desi Museum, further celebrating the influence of these television pioneers.
Lake Placid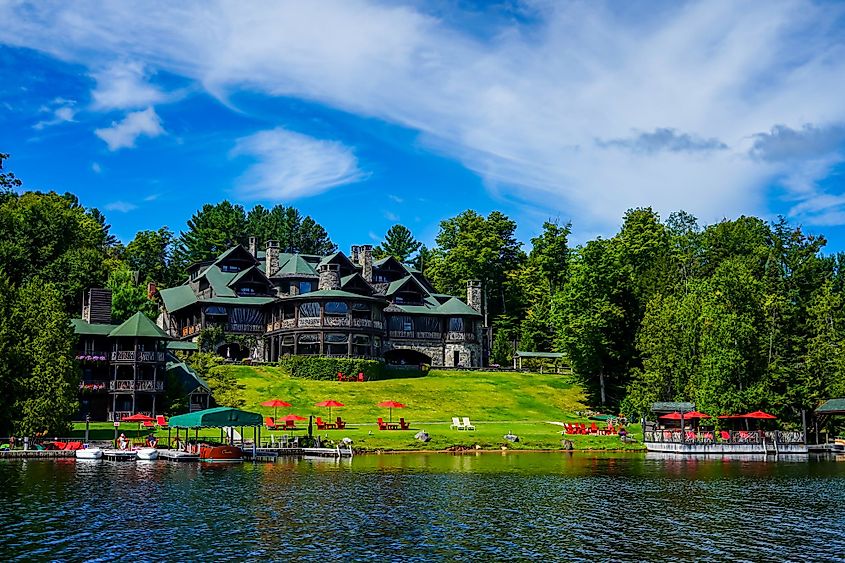 Situated right in the Adirondack Mountains, Lake Placid is a small village with over 2,000 residents. The host city for the 1932 and 1980 Winter Olympics, Lake Placid, is well known among winter sports enthusiasts, offering an abundance of opportunities to ski, snowboard, skate, and mountain climb. A staple of Upstate New York, this village is also popular in summertime for activities like hiking and fly fishing.
Rhinebeck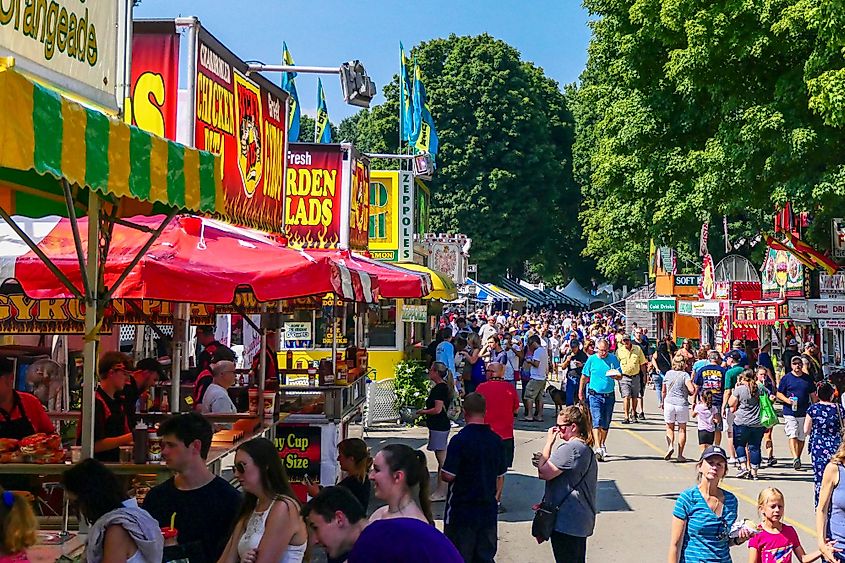 Nestled in the Hudson Valley in the southeastern part of New York, Rhinebeck is a charming town with stunning views of the Catskill Mountains. There is also a village named Rhinebeck in the town's center, where visitors will find a bevy of specialty shops, local galleries and intimate performance venues, and small restaurants. These attractions give Rhinebeck a quaint, family-like feeling, and it is the perfect place to get away from all the commotion of any of New York State's big cities.
Woodstock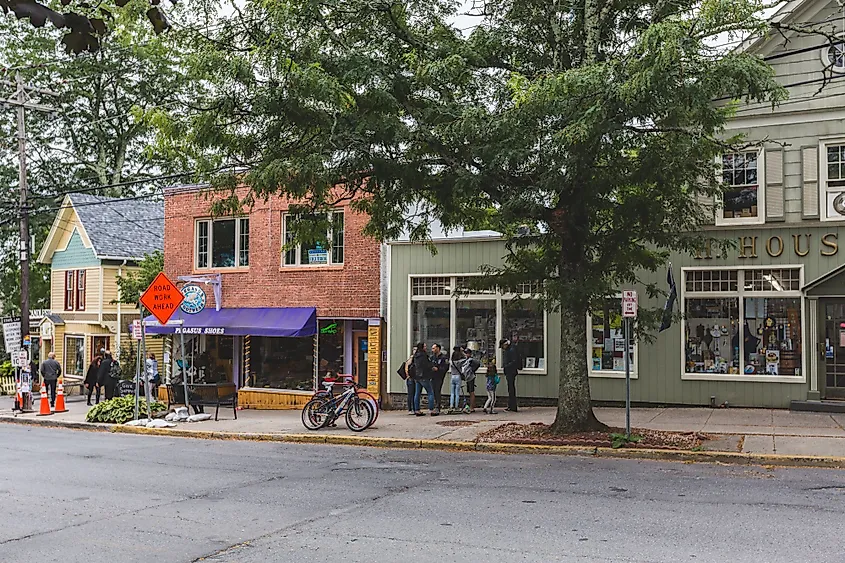 The site of the world-famous 1969 Music Festival of the same name, Woodstock, lies on the border of Catskill Park. Forever known as a "hippie town," this 6,000-resident settlement in Ulster County offers a wide range of shops, restaurants, and museums. These include the Opus 40 Sculpture Park and Museum, a nearly 7-acre sculpture park that is surrounded by forested paths, quarries, 60 acres of meadows, and a series of rock sculptures. Nearby at the Overlook Mountain Trail, nature lovers will enjoy hiking trails and beautiful lookouts of the Catskill Mountains.
Ithaca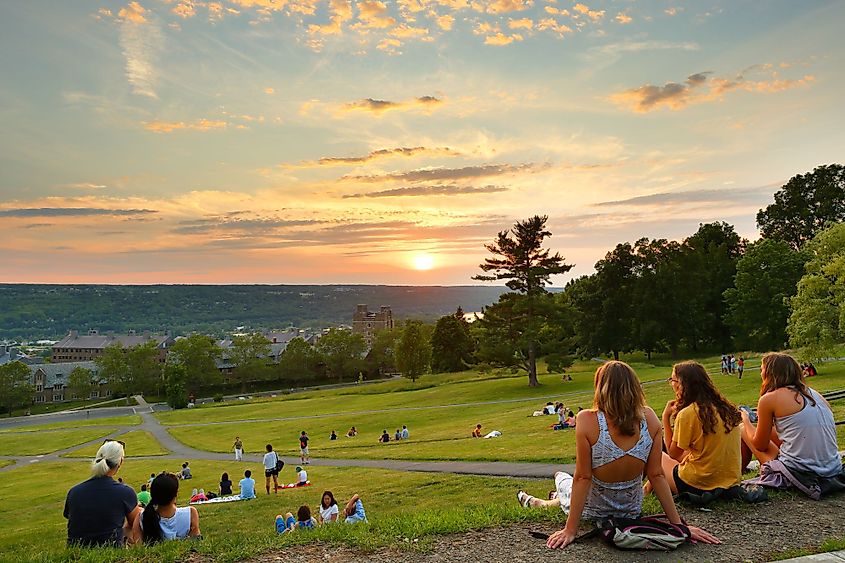 On the southern shores of Cayuga Lake, Ithaca lies in the center of the Finger Lakes region. Named after the Greek Island of the same name, Ithaca is home to Cornell University and is just a stone's throw away from beautiful scenes of nature and outdoor activities. Several small waterfalls and beautiful forested hiking areas populate the geography, while the famous Finger Lakes wineries can be found in almost every direction. It is an ideal place where nature and culture combine, giving a unique taste of New York State away from its most famous City.
Kingston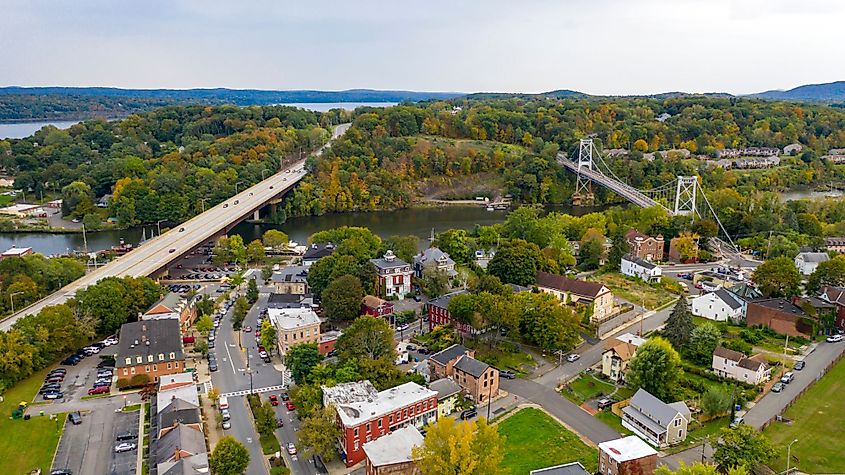 The first state capital of New York in 1777, Kingston is one of the oldest cities in the United States and has a rich history, particularly during the American Revolutionary War. Take a stroll through several of the town's historic districts, including the Stockade District, or visit any of the 18th and 19th Churches and graveyards that populate the area; many of these sites have been listed on the National Register of Historic Places. Located 95 km south of the current state capital of Albany, Kingston is a must-stop for those who want to get reacquainted with American history and the birth of the nation.
Buffalo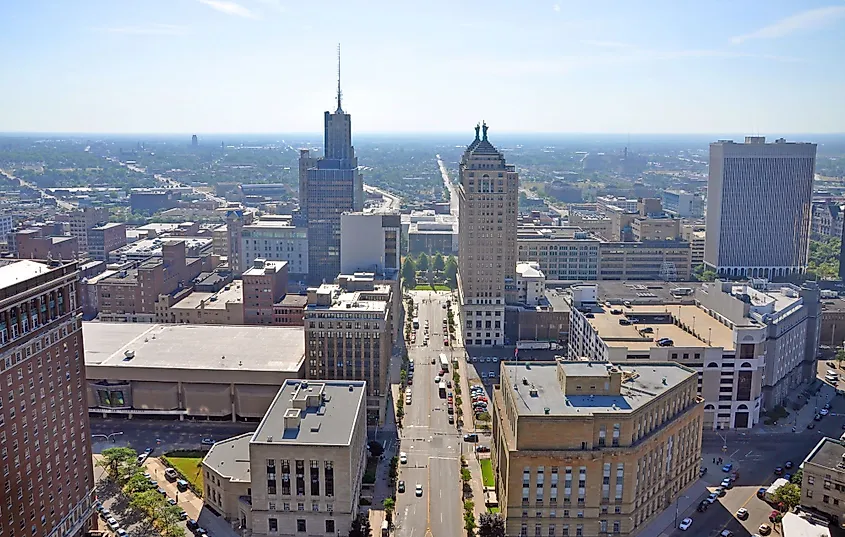 The second-largest metropolis in New York State, Buffalo, is just a 30-minute drive to Niagara Falls. Build on the shores of Lake Erie, the city's proximity to the great waterfalls makes it a well-known tourist destination. Buffalo is also known for its professional sports scene, with the Buffalo Sabres hockey club and the Buffalo Bills football team keeping sports fans entertained for much of the year. With many galleries, city parks, music venues, and vibrant nightlife, Buffalo is a great city that will leave weekends full of activities and sights to see.
New Paltz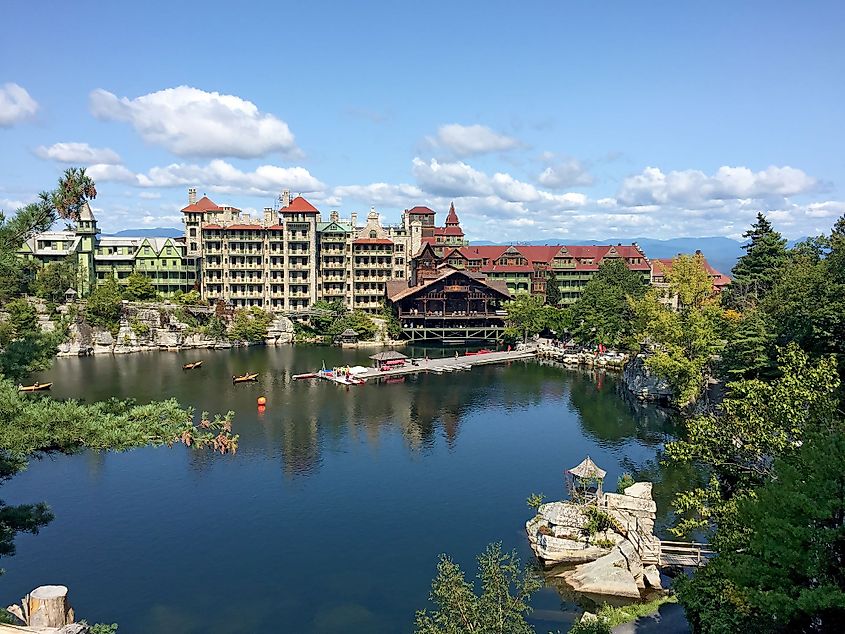 New Paltz is the perfect town for tourists looking for a relaxing, outdoor-oriented vacation. A 20-minute drive from Kingston and a 90-minute drive from Manhattan, New Paltz has a population of 14,000 and offers a range of hiking trails and outdoor parks. Considered one of the best trails in the state, the Lemon Squeezer features a unique rock formation that is ideal for photographers, complete with stunning valley views. The Wallkill River flows through, while the Hudson Valley Rail Trail terminus is located there. For a brief vacation away from New York City, New Paltz is a pleasant trip that offers quiet, natural beauty and plenty of time for reflection.