Encompassing a part of North America's Great Plains, Nebraska is known for its expansive meadows, quaint farmlands, and notable attractions like the Gold Rush Scenic Biway, the Platte River State Park, and the Cowboy Trail. Bordering South Dakota, Iowa, and Missouri, this midwestern state is often overlooked in lieu of beach towns and states with rolling ocean fronts. However, Nebraska is home to some of America's most underrated, yet charming cities.
Scottsbluff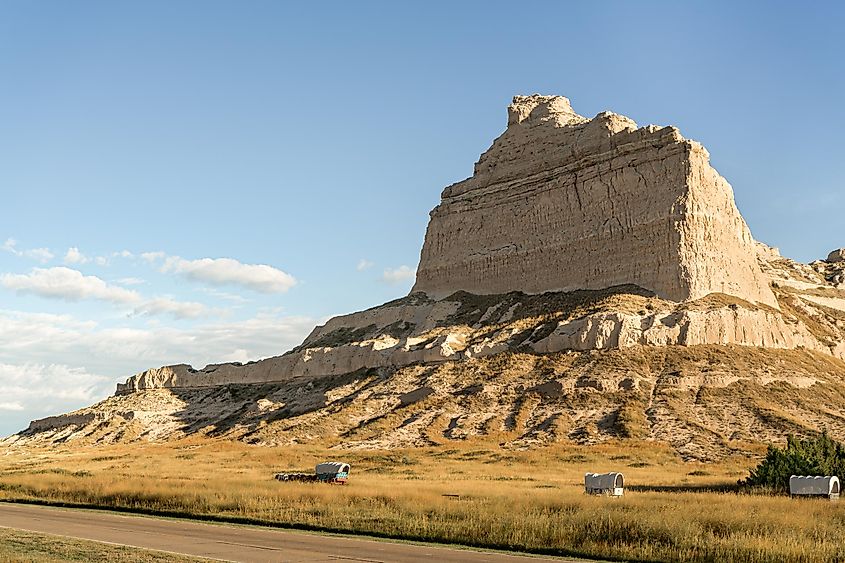 Sitting in western Nebraska, Scottsbluff is known for its collection of natural landmarks, hence its nickname, "Nebraska's Landmark Country". When in Scottsbluff, visit the iconic the Scotts Bluff National Monument, which spans for 3,000 acres, or head to the Chimney Rock National Historic Site to see the Chimney Rock, a remarkable, year-round attraction along the Oregon Trail.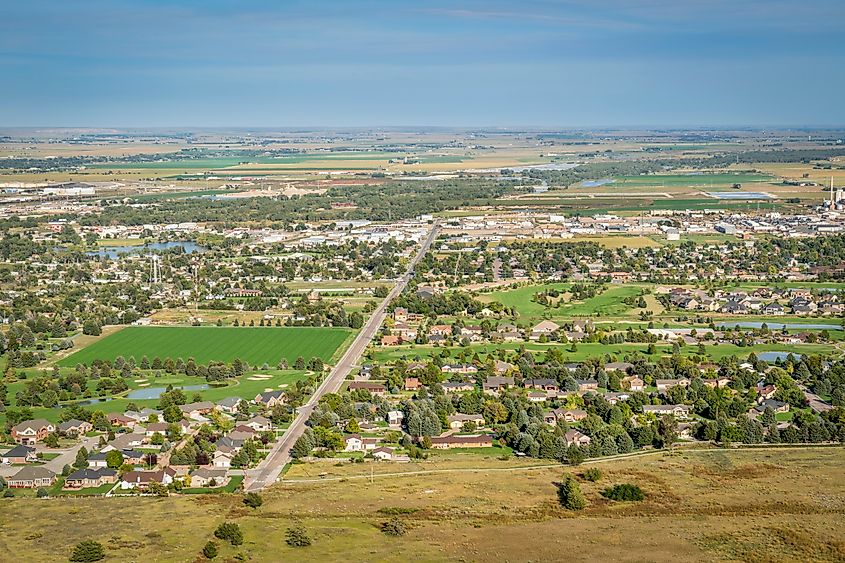 Besides enjoying Scottsbluff with a rainbow of recreational activities, the town is also famous for its collection of fossils, which can be seen at the Agate Fossil Beds National Museum or along the Fossil Freeway straddling Nebraska and South Dakota!
Ogallala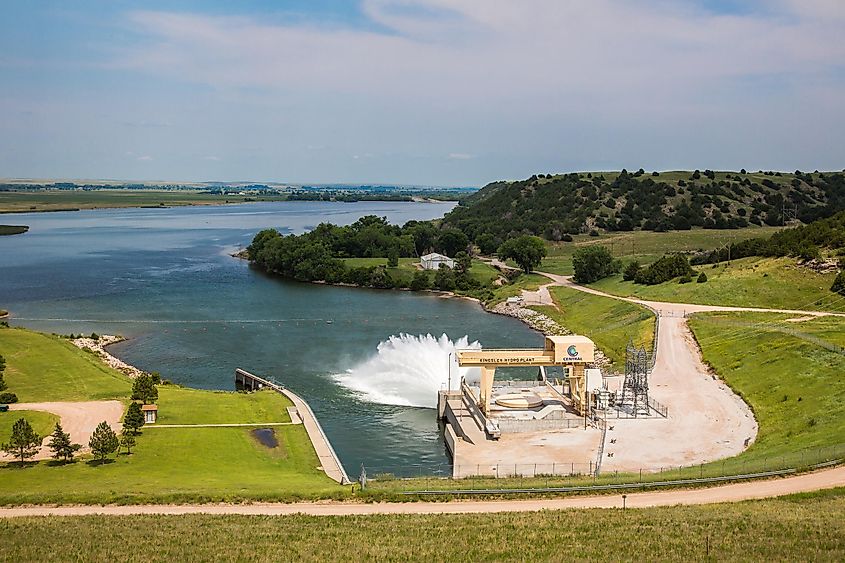 Home to more than 4,700 people, Ogallala sits in Nebraska's Keith County. Noted to some as a "gateway to the Northern Plains", the town's name originates from the Ogala Sioux word for "scatter". Ogallala is a great town to explore Nebraska's natural landscape, from the Eagle Viewing facility at the Central Nebraska Public Power and Irrigation District to the bird-watching excursions at Lakes McConaughy and Ogallala.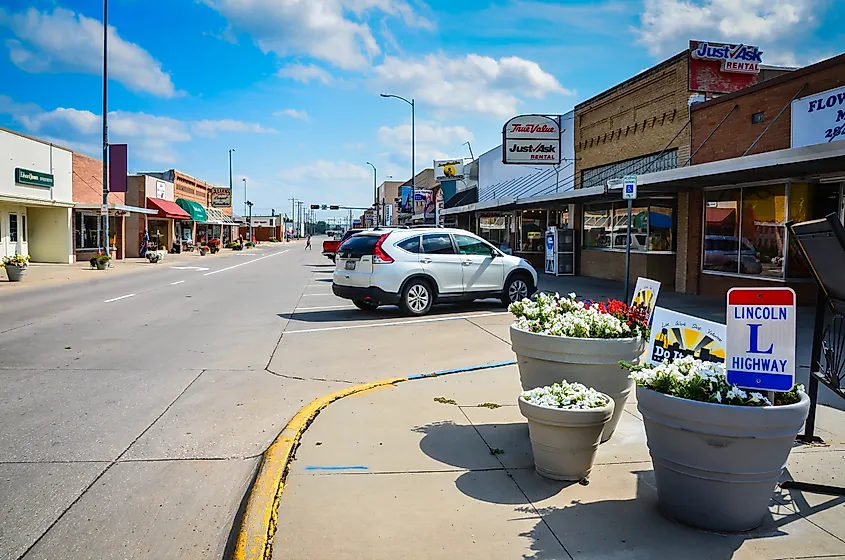 Ogallala also hosts the annual Kites and Castles, an event on Lake McConaughy dedicated to sand sculptuing and flying kites.
Valentine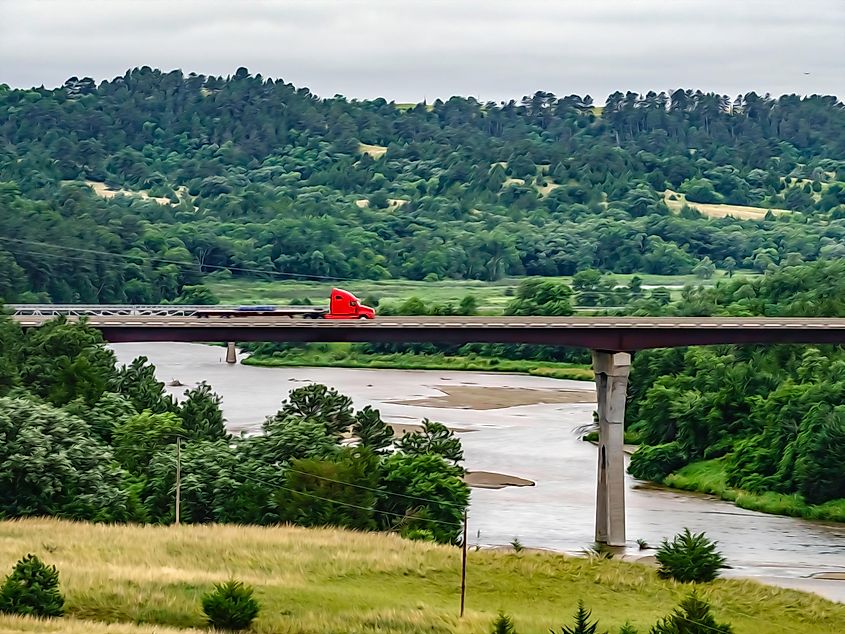 Situated in Cherry County, people may overlook Nebraska's town of Valentine, home to only 2,600 people. However, Valentine makes for a great outdoor recreation destination, where visitors can enjoy activities like canoeing, kayaking, tubing, and hiking. In Valentine, visitors can spot wildlife like American bison or local bird species at local wildlife conservation areas.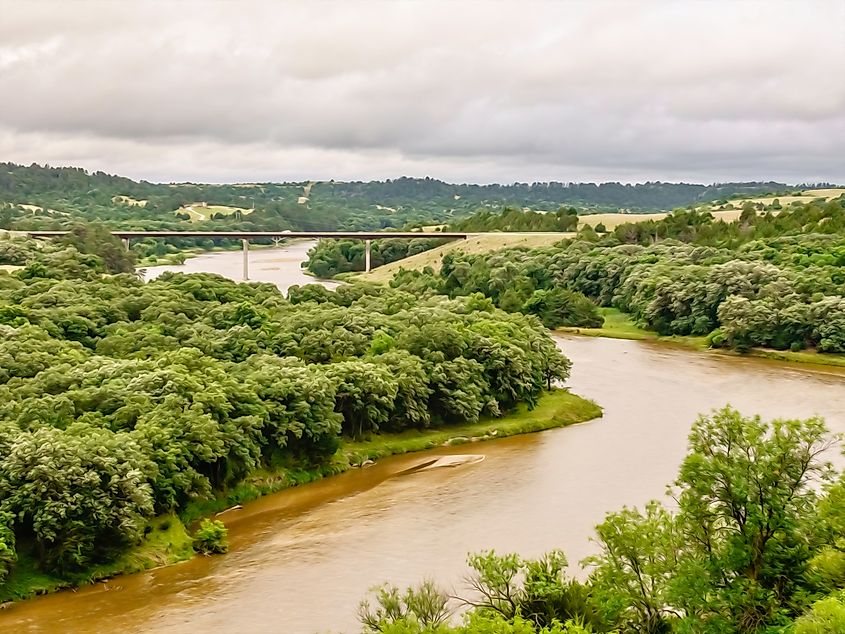 Otherwise, Valentine sits near other sites like the Niobrara National Scenic River, a natural area with over 200 waterfalls and a 76 mile-long river, and the Smith Falls State Park, home to a 70 foot waterfall and several hiking trails.
North Platte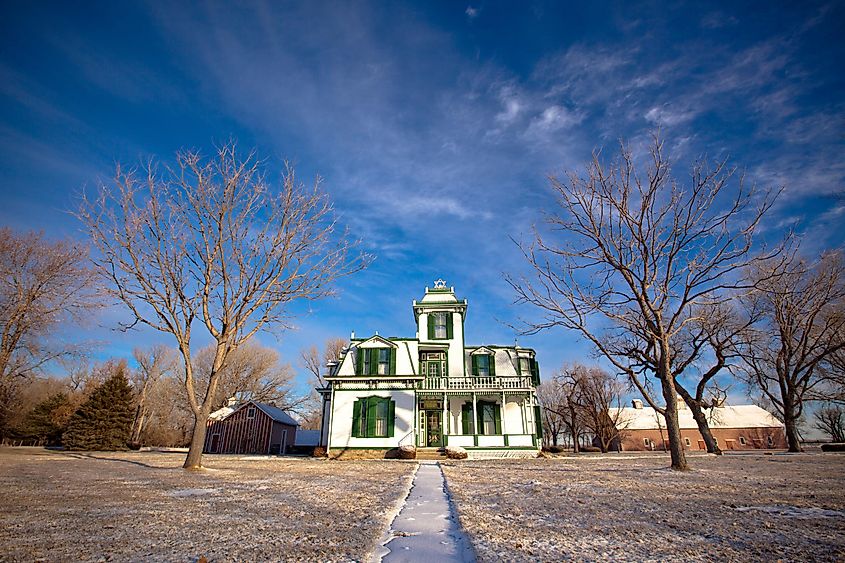 Situated in Lincoln County in west-central Nebraska, North Platte is home to approximately 23,390 people. Appealing to history buffs, North Platte is known for many historic attractions of the old wes. However, it is also famous for being the former residence of Buffalo Bill. Today, visitors can visit Buffalo Bill's home at the Bill Ranch State Historical Park to learn local history or  admire a bronze statue of the American cowboy at the Cody Park Wild West Memorial.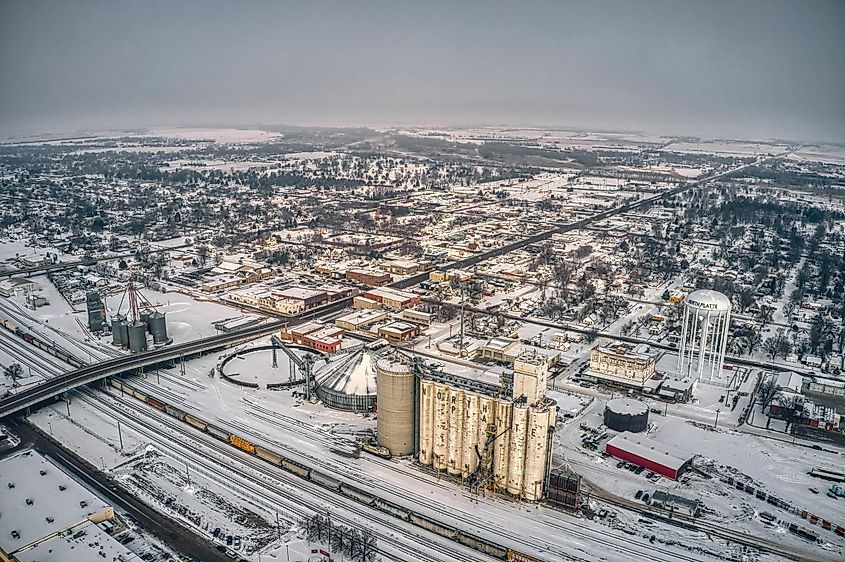 North Platte also houses several monuments, museums, and exhibits dedicated to the town's history and heritage, like the Cody Park Railroad Museum or the 20th Century Veterans Memorial. 
Grand Island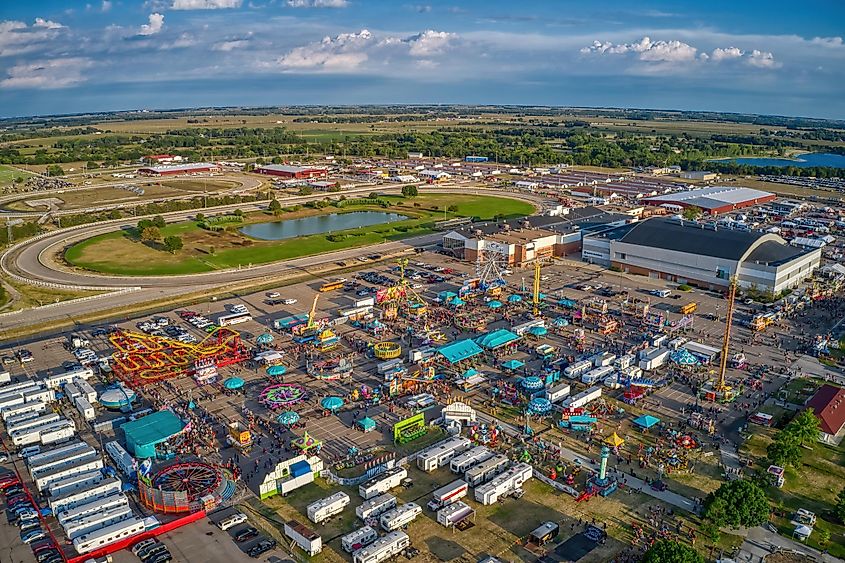 Situated in Hall County, Grand Island is home to over 50,000 residents and eye-catching attractions. While embarking on a road trip, stop by quirky roadside attractions like custom-painted cars on pedestals at Fred's Flying Circus. Alternatively, visitors of the Stuhr Museum of the Prairie Pioneer can experience prairie life in the mid-19th century, which includes 200 acres of exhibits, monuments, and early farm equipment.
Despite their unique attractions, Grand Island is most famous as a host to the Nebraska State Fair, a tradition that has been around for over 150 years. Occuring around the end of August (to early September), this eleven-day event highlights and achievements of Nebraskans, specifically related to agriculture.