The Wild West days of Texas might be a distant memory but that does not mean the Lone Star State does not experience its fair share of outlaws and lawlessness. Texas is in the middle of a tremendous boom that first started a few decades ago, and is now only behind California in terms of population. However, an unfortunate byproduct of a high population is high crime. Based on the number of violent crimes committed per capita in 2021 and according to data provided by the FBI Crime Data Explorer (CDE), these are the most dangerous cities in Texas. Violent crime includes murder, rape, aggravated assault, robbery, all property crime, arson, burglary, larceny-theft, and motor vehicle theft.
1. Houston - 1,237 Violent Crimes Per Capita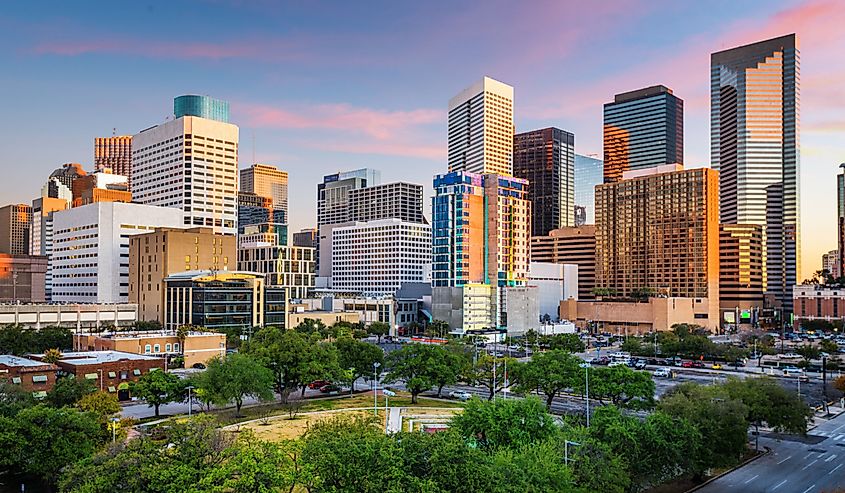 Houston has long held the reputation of being one of the roughest cities in Texas. Sadly, the crime and dysfunction in this city are not going anywhere fast. Alongside most American cities in 2020, Houston saw a large spike in violent crime. The following year was better but still miles behind other Texan cities.
Like other large cities, multiple factors play into its high crime rate, but perhaps the most glaring issue is poverty. Despite its size, the average household income is only $53,600 and the poverty rate sits at 20 percent. There are many rich and affluent neighborhoods in Houston, but just as many poor and desolate ones that lack the funding, community, and family cohesion that are necessary for success.
2. Beaumont - 1,084 Violent Crimes Per Capita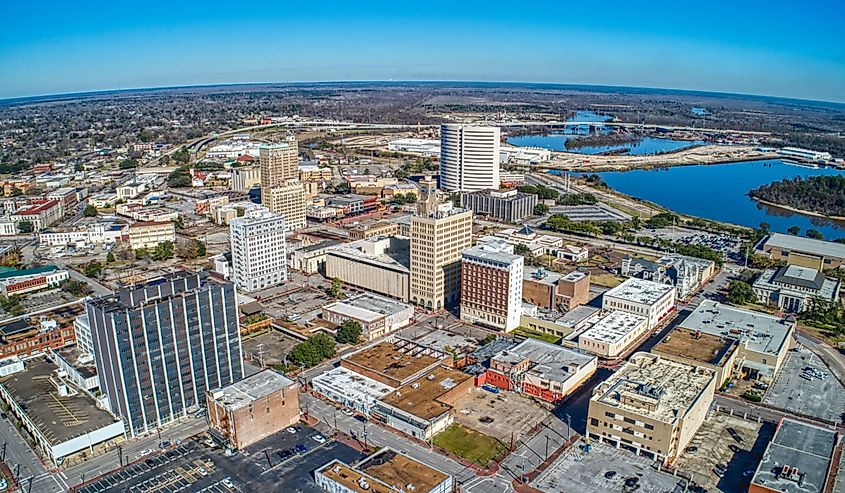 Only a few hours outside of Houston, both cities share many similarities. Beaumont is a port city making it a prime target for drugs to enter the American market. This has inevitably led to addiction and the formation of street gangs along with other tragic and predictable consequences.
Beaumont is still a small city of only 100,000 people but that does not stop it from being a hotbed of crime. Beaumont is regularly neck-and-neck with Houston for the highest violent crime rate, a title neither city wishes to hold. Poverty and poor economic opportunities continue to plague Beaumont. With nearly one-fifth of Beaumont's population living below the poverty line, it is not hard to imagine why crime is so prevalent.
3. Lubbock - 899 Violent Crimes Per Capita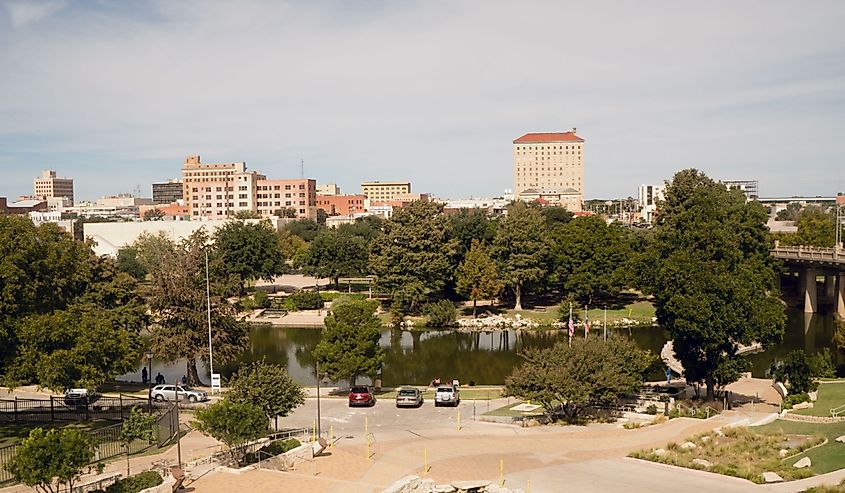 Another small and often overlooked city, over the years, Lubbock, has gained a bad reputation for violent crime. What makes Lubbock stand out from the rest of the cities on this list is its low murder rate. While the number of killings in Lubbock is low, the number of muggings, armed robberies, assaults, and sexual crimes is staggering.
Lubbock does not suffer from a poorly educated citizenry with 87 percent graduating high school and another 33 percent possessing a college degree. While these are usually signs of a low-crime area there are underlying factors at play. With an average household income of $51,000, it would appear education is not the only factor at play. According to the most recent data, 20 percent of Lubbock's residents live below the poverty line. Similar to Corpus Cristi, Lubbock has one of the most dangerous metro areas in all of Texas.
4. Corpus Cristi - 878 Violent Crimes Per Capita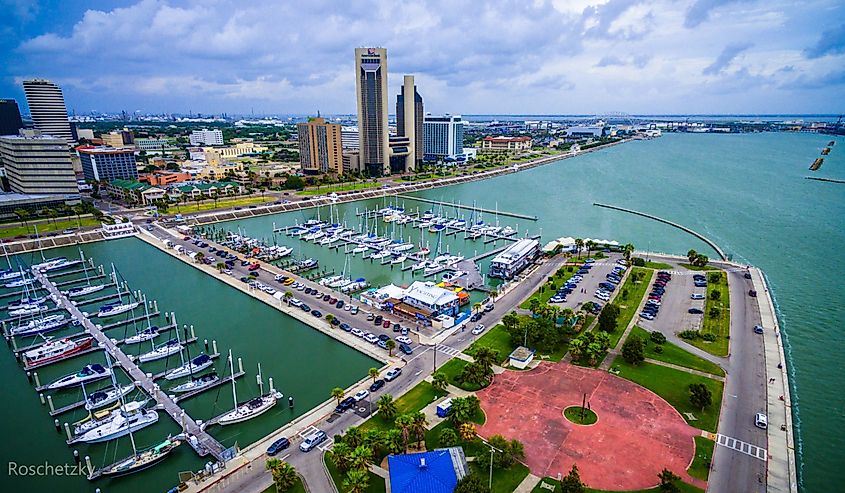 The small and quaint city of Corpus Cristi is on the southern coast of Texas near the Mexico border. Despite its unassuming nature as a city, it holds one of the highest violent crime rates in Texas. Corpus Cristi experienced a surge of violent crimes starting back in 2013. With a much higher crime rate than larger cities like Austin or San Antonio, many are scratching their heads as to why Corpus Cristi has seen such a dramatic fall from grace in recent years.
The poverty rate is above the nation's average at 16 percent along with the percentage of single-mother households staying at the same level. However, in spite of these factors, 84 percent of the population has managed to obtain a high school education and 22 percent are in possession of college and university degrees. Like many cities, the most dangerous areas of Corpus Cristi are in its downtown core as well as the infamous area known as "The Cut."
5. San Antonio - 749 Violent Crimes Per Capita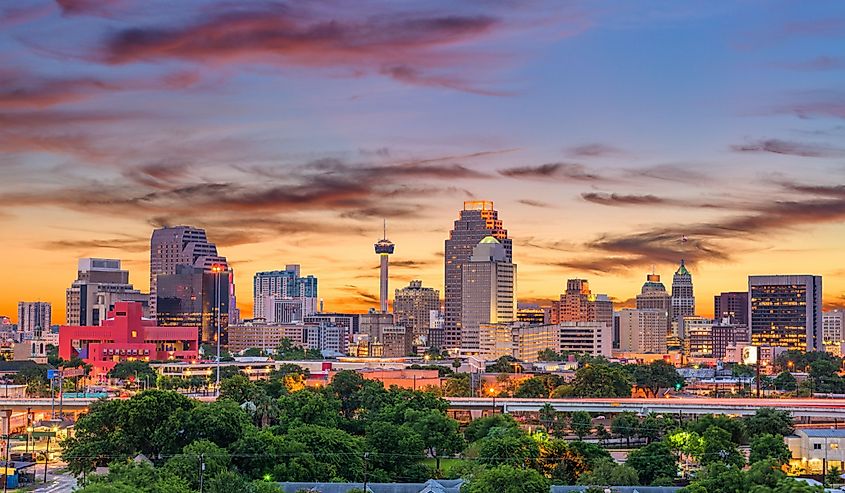 San Antonio has witnessed a steady rise in violent crimes that first kicked off in 2019 and reached its apex in 2020. Thankfully, 2021 has been much kinder to the city. If violent crime trends continue, San Antonio should find its way off this list within a year or so. San Antonio has a manageable level of poverty hovering around 17 percent. While this is above the national average it should not spell doom for the future of this otherwise quiet and pleasant town.
Summary
Despite these statistics, Texas is still a great place to live and visit. The lone star state does have some rough areas, but that comes with the territory of being one of the most populous places in the US. If education, good job opportunities, and impactful social programs continue to grow and improve in these cities, the level of crime should naturally decrease.