The charming city of Lubbock is situated in Lubbock County in the northwestern portion of the US State of Texas. Lubbock is the state's 11th most populous city and the country's 86th most populated city. The city serves as a regional urban oasis with fantastic cuisine, a thriving music and arts scene, and a plethora of exciting family activities.
Geography And Climate Of Lubbock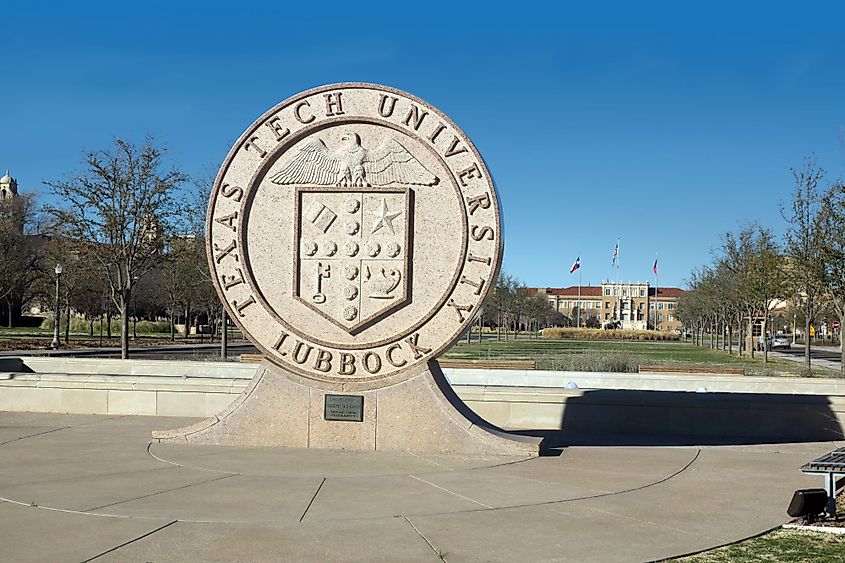 Lubbock is situated on the Llano Estacado, one of North America's biggest plateaus that span into Northwestern Texas and Eastern New Mexico. The Llano Estacado is found close to the southern end of the Western High Plains. Lubbock covers a total area of 351.84 sq. km, of which 348.62 sq. km is occupied by land, and 3.22 sq. km is covered by water.
The climate of Lubbock is semi-arid, with mild winters and hot summers. Winds in Lubbock can range from a gentle breeze to severe winds capable of causing dust storms, which are most prevalent during the winter and spring months. The South Plains receive relatively little rain, resulting in a dry environment with little to no humidity. The rainiest seasons are spring and summer. Lubbock receives 19 inches of rain per year on average. While snow is unusual, residents may be fortunate enough to see some during winter. 
History Of Lubbock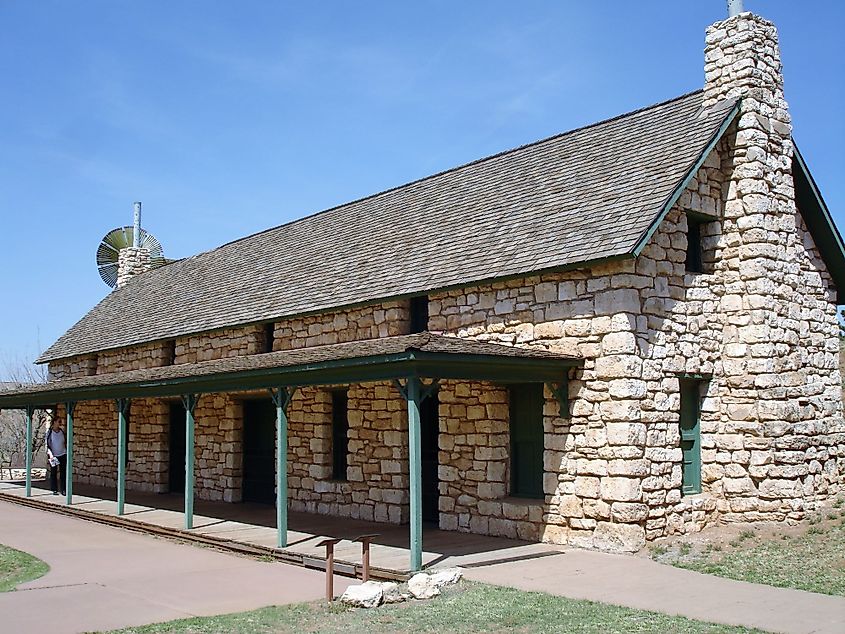 Captain Francisco Vaquez de Coronado, a Spanish adventurer, traveled across West Texas in 1540 in quest of the City of Gold. Journals and other relics tell the story of their stay in the area. The term Llano Estacado, which translates to Staked Plains, is claimed to arise from explorers putting stakes on the ground and making them into landmarks. On August 21, 1876, Lubbock County was established and named in honor of Tom S. Lubbock, a former Texas Ranger, Confederate Officer, and the Civil War brother of Texas Governor. Soon after, the Paris Cox family established a Quaker colony in Lubbock County. Lubbock County expanded after the colonization as businesses built, and the region became popular among cattle ranchers. Prairie dogs had a tremendous influence on Lubbock's terrain during the time. Digging holes quickly became an expensive burden not just for the growing grass and crops yet also for the cattle and horses. After farmers started to exterminate the animals, K.N. Clapp, Chairman of the Lubbock Park Board, established "Prairie Dog Town" in MacKenzie Park as a safe haven for the animals. W.D. Crump and W.E. Rayner established Lubbock City in December 1890. Lubbock City started to witness significant technical developments in the technology and agriculture industries at the turn of the century. Windmills were popular, and the first cotton gin was erected in 1904. The windmill has been critical to the High Plains' survival and expansion. It provided water and a living for the arid plain's crops and animals. Lubbock is presently renowned as one of the main cotton producers in the United States.
Population And Economy Of Lubbock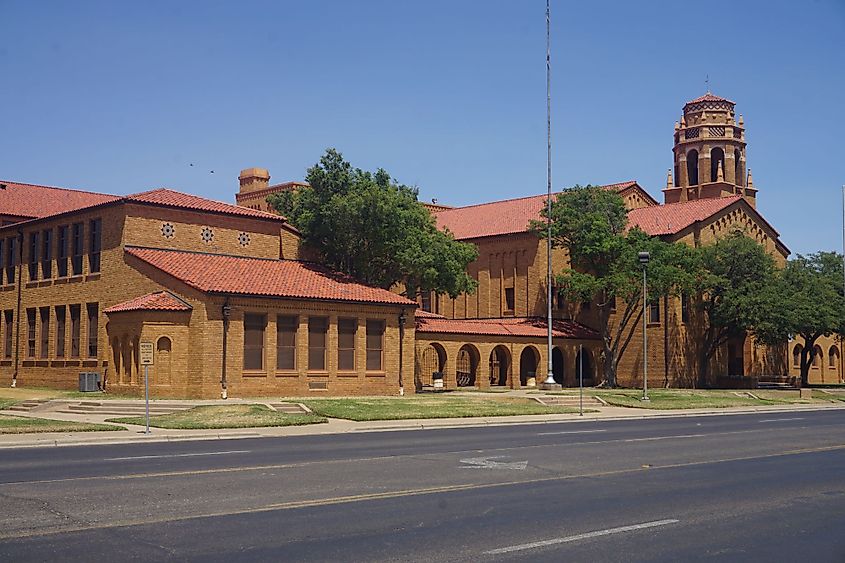 As per the latest US Census, Lubbock has a population of 262,655 inhabitants. Lubbock is expanding at a 1.06% yearly pace, and its population has grown by 2.14% since the 2010 census, which reported a population of 257,141. Lubbock has a median family income of $71,273, a poverty rate of 19.89%, and a median age of 29.6 years, 28.4 years for males, and 31.2 years for females. Lubbock is recognized as the "Hub City" because it serves as the economic, healthcare, and educational hub of the region. Due to its location, ease of dealing with local government, and affordable commercial space leasing costs, the city is considered one of the finest in the country for beginning a small business. The city is also well-known for its educational facilities, including one of the greatest high schools in the country. Lubbock is also the world's biggest contiguous cotton-growing area, and it is largely reliant on federal government agricultural subsidies and Ogallala Aquifer irrigation water.
Attractions In And Around Lubbock
American Wind Power Center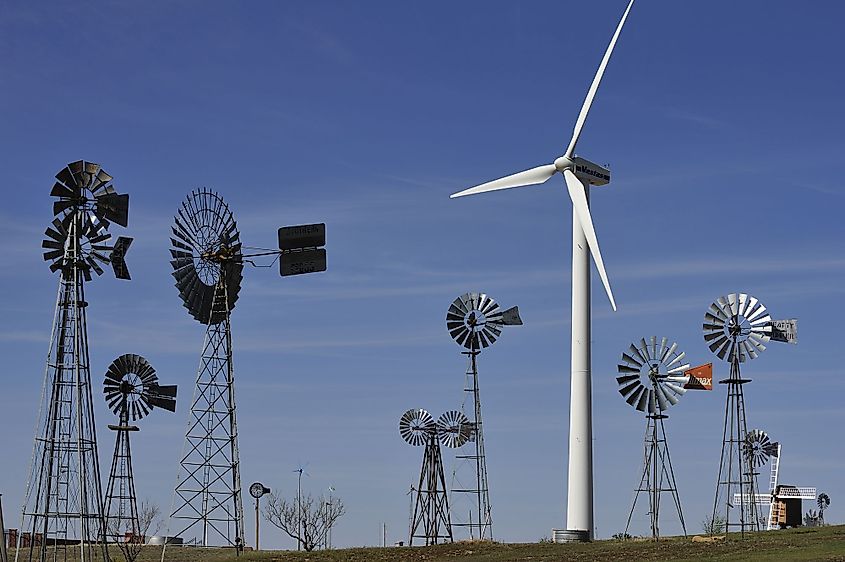 Billie Wolfe, a Texas home economics instructor, worked tirelessly to establish the American Wind Power Center. She dedicated the bulk of her adult life to photographing, studying, and identifying windmills to preserve their rich history and emphasize their critical role in the sustainability of early prairie settlers. Wolfe spent over 30 years acquiring hundreds of windmills with the sole intention of establishing a museum dedicated to their existence one day. Her concept became a reality in 1998, and it was enlarged in 2001. Today, the AWPC is home to almost 200 windmills of all sizes and shapes that have been elegantly refurbished and surround the central museum building, which chronicles their illustrious history.
Bayer Museum Of Agriculture
The Bayer Museum of Agriculture, located within the Alton Brazell Exhibit Hall, aims to inform visitors about the significance of agriculture in their daily lives. This is accomplished through their increasing collection of interactive displays that allow visitors to hear, see, and experience farm life. In the Bayer Crop Science show, visitors may witness samples of early hand harvesting, engage with a holographic blacksmith, and converse with a farmer. They may also take the wheel of a modern cotton remover. The museum also focuses on the origins of farming with a huge collection of antiques and machines that operate in conjunction with interactive video games and kiosks.
Buddy Holly Center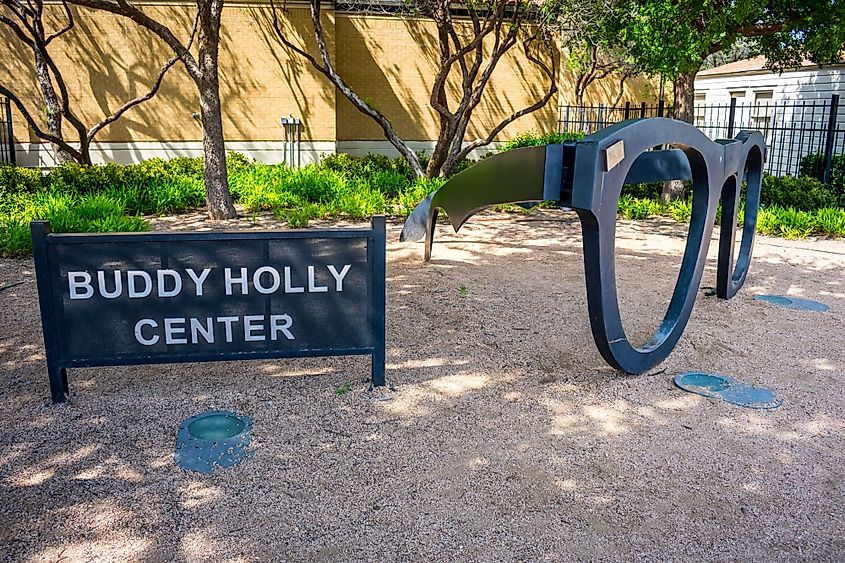 The Buddy Holly Center is a historical institution committed to collecting, promoting, and preserving Buddy Holly's legacy as well as West Texas and Lubbock music. This is accomplished through events and displays highlighting the region's many cultural qualities. They show several relics from Holly's upbringing in Lubbock through his rise to stardom, including documents and pictures, his Fender Stratocaster guitar, his renowned black sunglasses, and two of his acoustic guitars.
Lubbock Lake National Historic Landmark
The Lubbock Lake National Historic Landmark is located in a part of the historic valley known as Yellowhouse Draw. Before it dried up in the early 1930s, the draw functioned as a water supply for the people of the Southern High Plains. Years later, all evidence of settlement activity had been hidden by sediment, but in an attempt to rejuvenate the underground springs, the city of Lubbock excavated the region, discovering multiple Folsom Period bison killings.
Science Spectrum Museum
The Science Spectrum Museum is ideal for individuals who enjoy discovering new and intriguing locations. This family-friendly public museum has over 250 interactive scientific exhibits, daily live science events, and a large domed screen OMNI theater. Its three levels of permanent exhibitions, demonstrations, and experiments, appeal to all parts of humankind's inherent learning and exploratory impulses.
Silent Wings Museum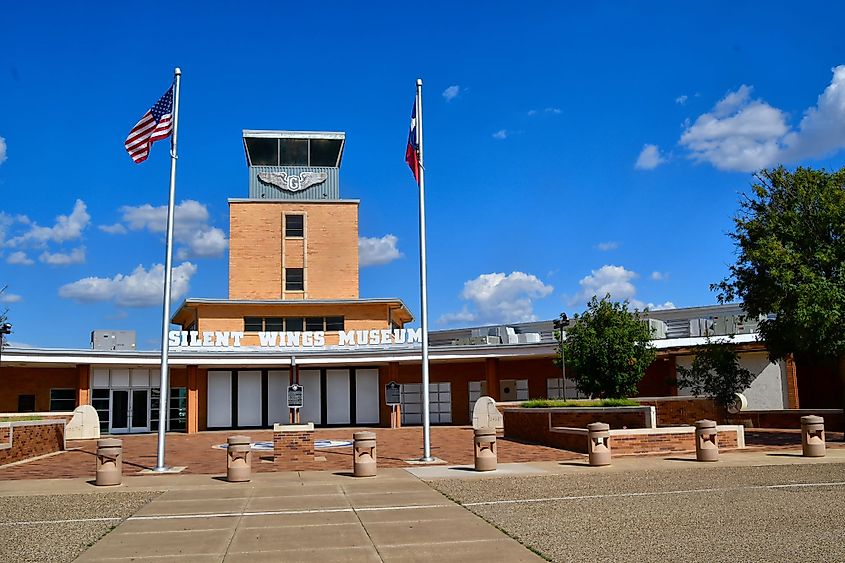 The Silent Wings Museum is committed to preserving and displaying the background of the World War II glider program. This is done by gathering, interpreting, recording, and presenting information and artifacts so that people can appreciate and learn about them. 
Lubbock features a variety of attractions and museums that showcase the city's history. Visitors can also participate in various wonderful outdoor activities that pay tribute to the city's rich agricultural background. This lovely city will appeal to anyone visiting it.