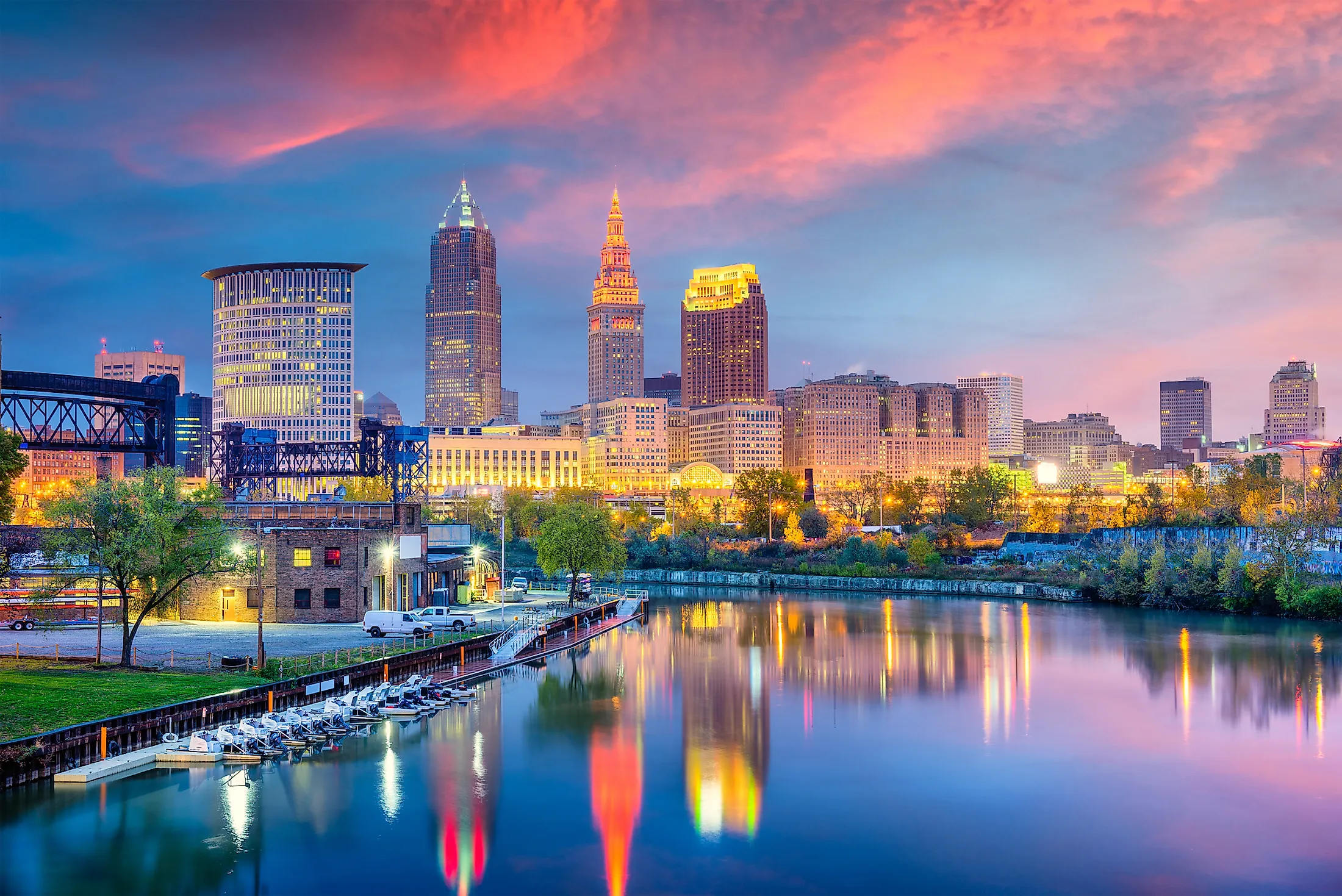 Spreading for several miles along the shores of Lake Erie, Cleveland is a very significant city located in the midwestern state of Ohio. Cleveland ranks faily high as one of the livable cities in the US. The city offers many cultural, educational and recreational opportunities. It's home to the internationally famous Rock and Roll Hall of Fame, the world-renowned Cleveland Museum of Art and many other first-class attractions. In short, Cleveland is a cultural opportunity for any Ohio vacation.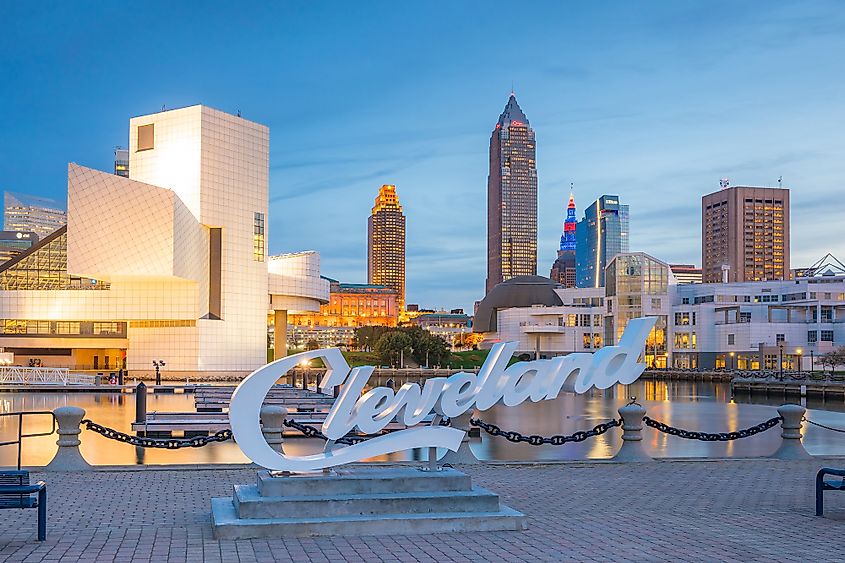 The Bass Islands, located west of Cleveland, are one of the most popular attractions in Ohio. This series of islands in the southwestern corner of Lake Erie includes Kelley's Island, the largest island in America's Great Lakes. Fishing, boating and camping are popular pastimes in the islands, and there's a number of excellent charters and providers in the area.
This All American city is the hometown of many famous Ohio natives, including musical artist Tracy Chapman, actor Drew Carey and Emmy Award winner Phil Donahue. Sports fans have plenty to cheer about with baseball's Cleveland Indians and the Cleveland Browns football franchises, both packing stadiums every week during their seasons.
Major Attractions In Cleveland
Rock And Roll Hall of Fame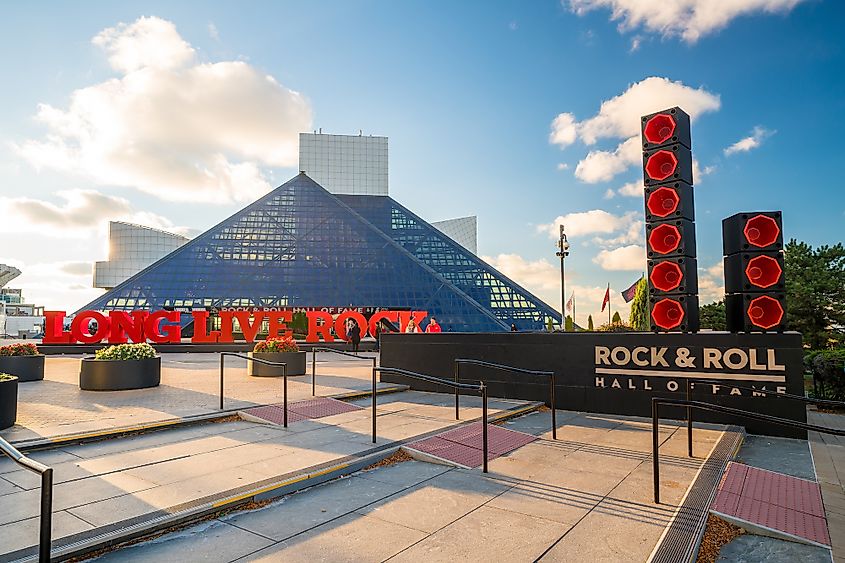 One of the major contributors to Cleveland's rebirth, this glass-and-porcelain pyramid is a temple dedicated to Rock and Roll music. Housing a multimedia collection of films, archives and exhibits that tell the rich story of rock from its blues roots all the way to post-grunge days, the Rock and Roll Hall of Fame is one of the best things to do in Cleveland for all ages! For an unforgettable experience, visit the Jimi Hendrix Surround Sound Theater and Exhibit, featuring amazing videotaped performances, his wild costumes and handwritten lyrics.
Great Lakes Science Center
Opened in 1996, the Great Lakes Science Center is a museum housing more than 400 hands-on exhibits. Focusing on helping visitors understand science, technology and their relationship with the environment, this Cleveland Science Center offers daily live science demonstrations, a 3,000 square foot interactive Great Lakes Environment and numerous hands-on science experiments. An impressive OMNIMAX Theater showing larger-than-life cinema features rounds out this great family attraction for Cleveland visitors.
West Side Market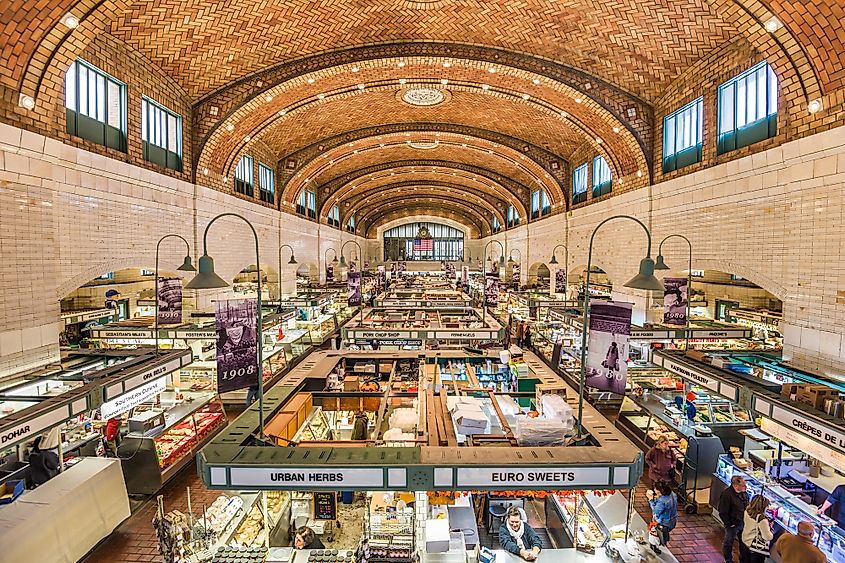 Cleveland's oldest operating indoor-outdoor market, West Side Market opened its gates in 1840. Placed on the National Register of Historic Places, the market attracts large crowds of both Ohio tourists and loyal locals. Many people come from all over the US to tour the market and learn about its history. The West Side Market is home to a variety of tenants and sellers, including those with heritages stemming from Ireland, Slovenia, Italy, Greece, Germany, Poland and Russia, representing the cultural diversity of Cleveland and its surrounding areas. For a unique Midwest shopping experience, West Side Market is the place to go to!