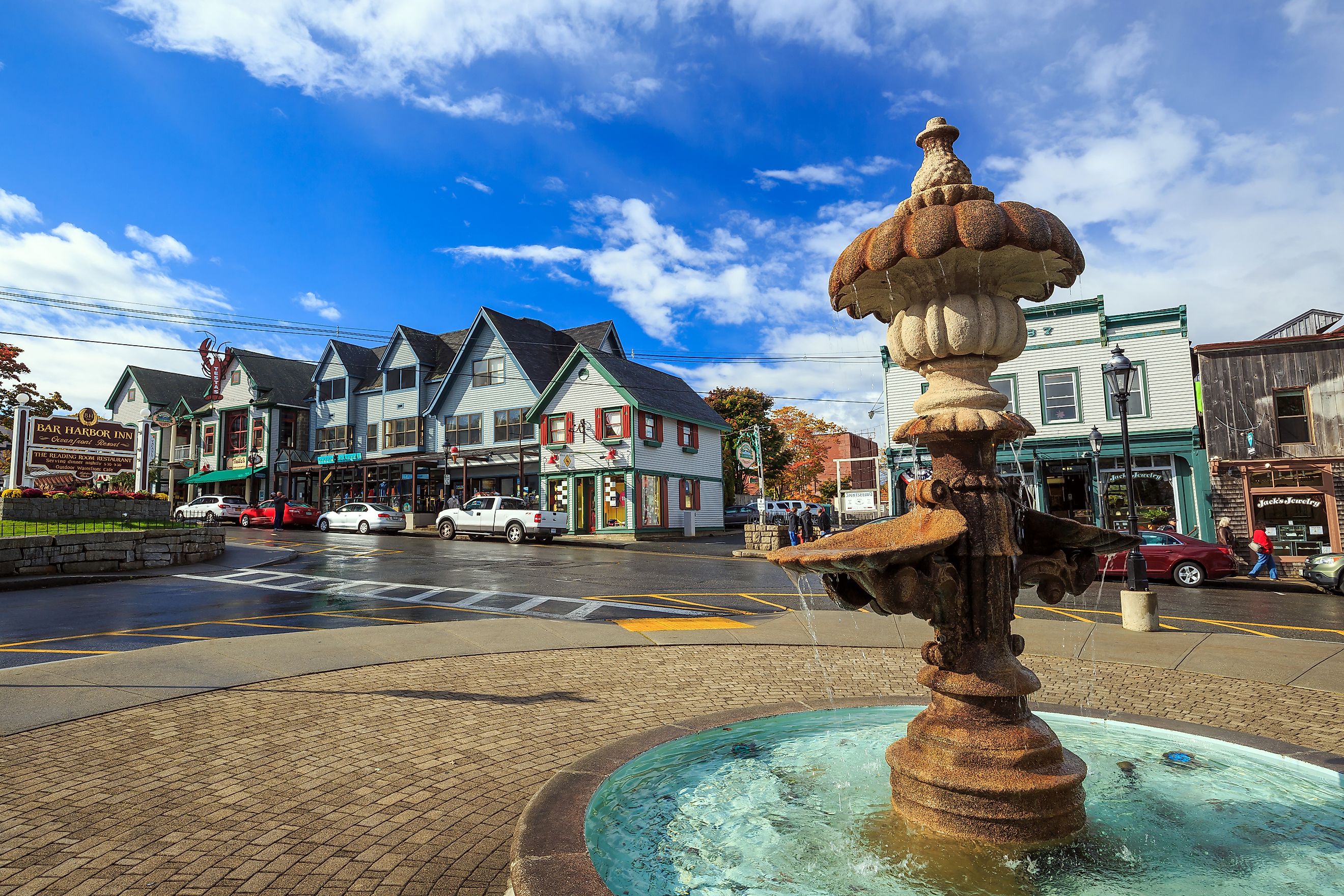 Best College Towns In Maine
Are you planning on going to a college or university in Maine, or perhaps sending your son or daughter to a college or university in Maine? Here is a list of the dozen best college and university towns in the great state of Maine, including coffee shops, restaurants, bookstores, libraries, bars or taverns, and outdoor amenities located within or near it. Whether the plan is to study all the time, to party and have a good time when you have the opportunity, or maybe to work out for a pleasant combination of the two, this list might just narrow down for yourself the best college town in Maine.
Portland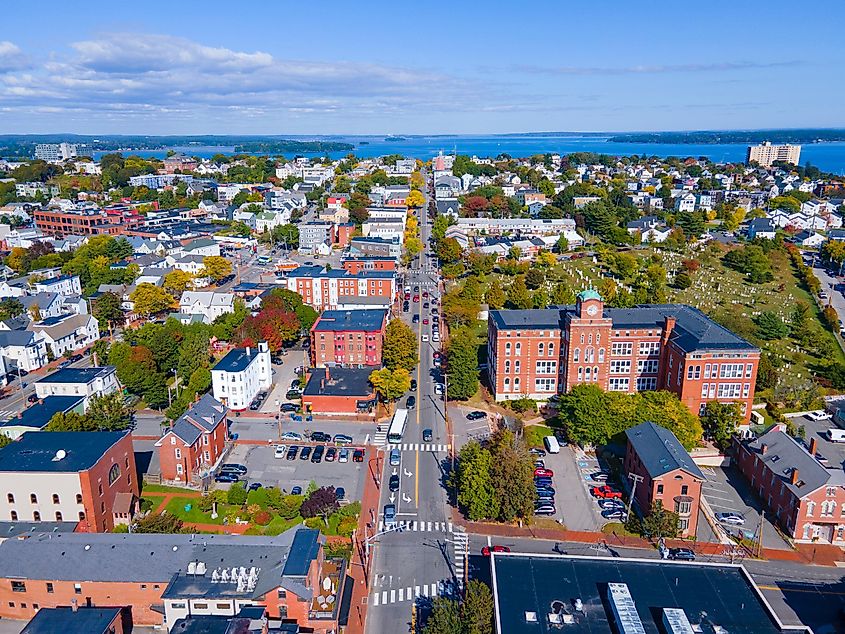 Portland boasts several colleges and universities. The University of Southern Maine, the University of Maine School of Law, and Westbrook College all call Portland home, albeit there are many coffee shops available in Portland for the studious person. Coffee by Design can be found on Diamond Street, while Coffee Me Up is on Cumberland Avenue. There is also Tandem Coffee and Little Woodfords, both on Congress Street, to check out. Portland also has a great bar scene, for when the sun goes down and it's time to relax. The Downtown Lounge on Congress Street and Ruski's Tavern on Danforth Street are both good for knocking back a beer, or even a few.
Augusta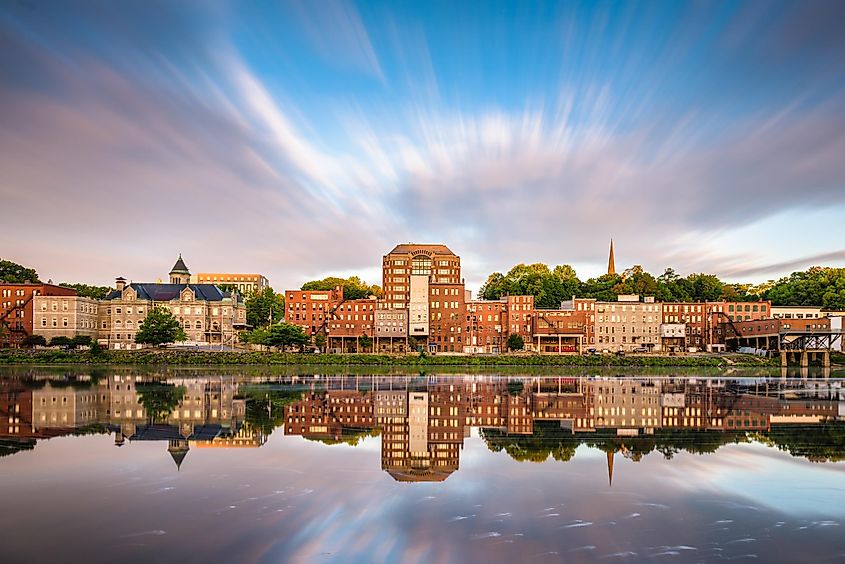 Augusta, the state capitol of Maine, offers many opportunities for college students, like a plethora of coffee shops ideal for cramming for those mid-term and final exams. There is a Peets Coffee, a Starbucks, and an Aroma Joe's on Western Avenue, as well as a Fat Cats Café on State Street.  Regarding an active bar scene in Augusta, Western View Golf and Pub is on Bolton Hill Road, Cushnoc Brewing Company and Oak Table and Bar are both on Water Street, and John Sullivan's on Bridge Street serves up great Irish cuisine. If studying outside is more to your liking, there are several parks around Augusta, including Capitol Park by the Kennebec River and Viles Arboretum off Stone Street.
Biddeford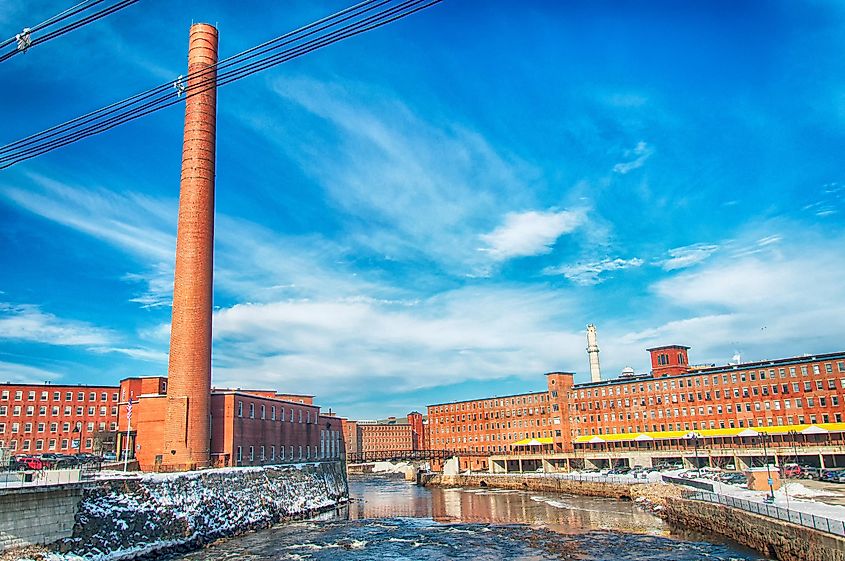 There are several reasons Biddeford is one of the best college towns in Maine. Most important would be the number of colleges in and near Biddeford. Along with the University of New England at the southeastern edge of town, the Heartwood College of Art and the New England School of Dental Assisting are both located downtown. There is also a branch of the University of Maine, located in the town of Saco, just to the north of Biddeford. There are also a plethora of coffee shops and cafes in Biddeford. Elements: Books, Coffee, Beer is located on Main Street, while a branch of Aroma Joe's is just around the corner on Alfred Street. If you would rather be outside with your cup of coffee or tea, Rotary Park and Shevenell Park are both nearby.
Bangor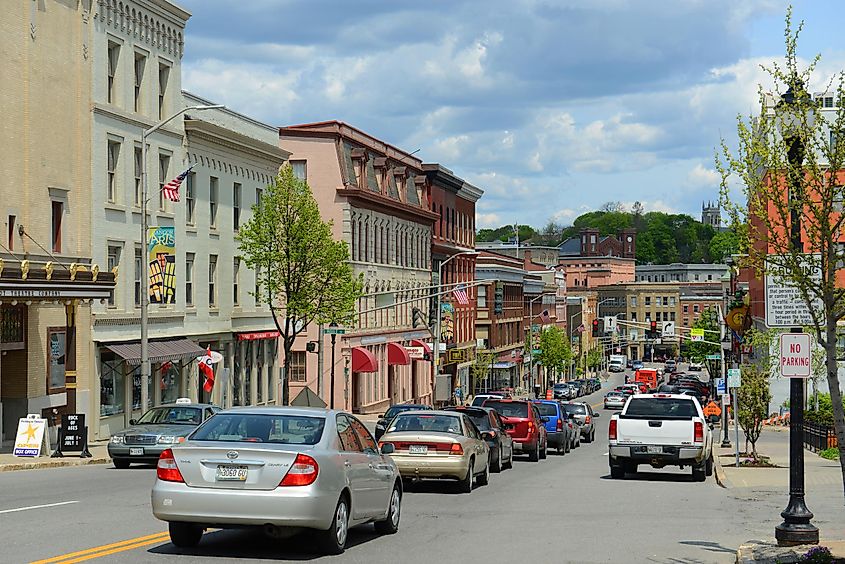 Bangor, perhaps one of the most well-known towns in Maine, is home to several colleges and universities, including the University of Maine-Bangor, Husson College, and Beal University. With an excess of schools comes an excess of coffee shops and other places to study for that upcoming test over a scone and a cup of joe. The Wicked Brew Cafe, the Grind House, West Market Square Artisan Coffeehouse, and Bagel Central are a few choices out of many. The bar scene, as well, is alive in Bangor. Bangor Beer Company is on Bangor Mall Boulevard, Nocturnem Draft Haus and Geaghan's Pub are both on Main Street, and 2 Feet Brewing is on Columbia.
Brunswick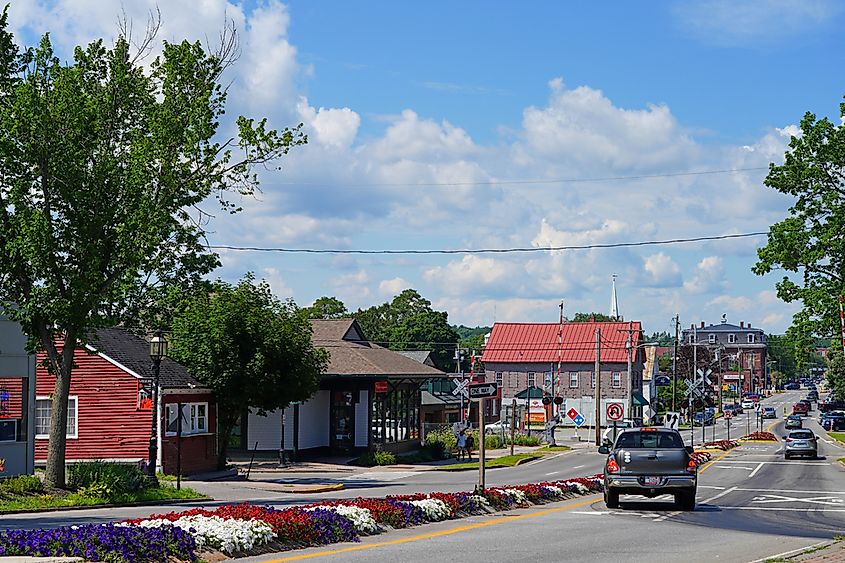 Brunswick has been home to Bowdoin College for over two centuries. This promotes the growth of several amenities in town specifically designed for aspiring college graduates. Along with some shops and stores catering to students, like Deep Groove Records and Gulf of Maine Books, Brunswick also offers several coffee shops, including the Little Dog Coffee Shop and Bohemian Coffee, House and Deli. If studying outside is more your thing, Brunswick offers the Swinging Bridge Park, a couple of dog-walking parks, and Thomas Point Beach. The night life in Brunswick is also worth mentioning, as there are several establishments to get a drink, like Joshua Tavern, Byrnes Irish Pub, and O'Donoghue's Pub.
Lewiston-Auburn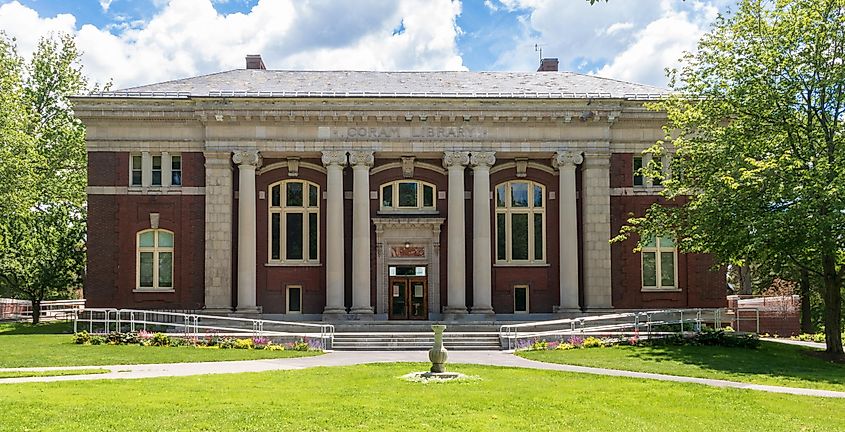 Several colleges and universities are located in the twin towns of Lewiston-Auburn, including Lewiston-Auburn College, University of Southern Maine Lewiston Campus, and Bates College. Because of this, several coffee shops and parks are available for students to be able to study for that next big exam or test. Blue Jay Coffee and Veteran's Park are on Main Street in Lewiston and CIBO is on Spring Street and Crescent Beach is on Chicoine Avenue in Auburn. There are also several interesting activities available for blowing off some steam between two difficult classes. The Androscoggin River offers the Lewiston-Auburn Riverwalk and features a waterfall, the Basilica of Saints Peter and Paul is a great place to check out, especially if you're majoring in Theology.
Waterville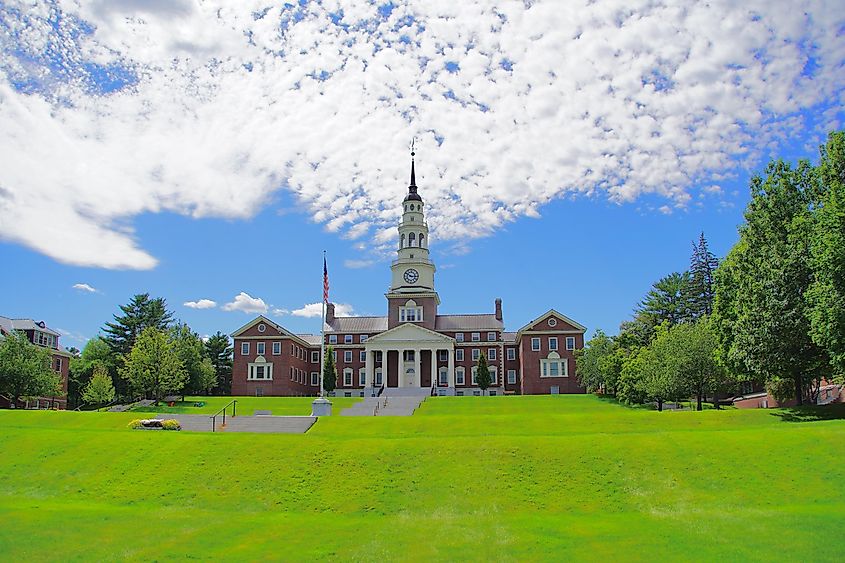 The town of Waterville is home to Thomas College and Colby College, albeit studying during the week and drinking during the weekend may be in the cards. With two colleges in town, there is a demand for coffee shops. Waterville does not disappoint. Along with several Dunkin Donuts and a Starbucks or two, Waterville also has the Selah Tea Café, Jorgensen's Café, Aroma Joe's, and KVCC Cafe. There is even a Tim Horton's in the vicinity. The bar scene in Waterville is excellent as well. Mainely Brews, the Silver Street Tavern, and the Proper Pig are all on the east side, while O'Brien's is located up by Colby College. If you are closer to Thomas College, though, the Thirsty Mule is located out on Old Waterville Road. 
Orono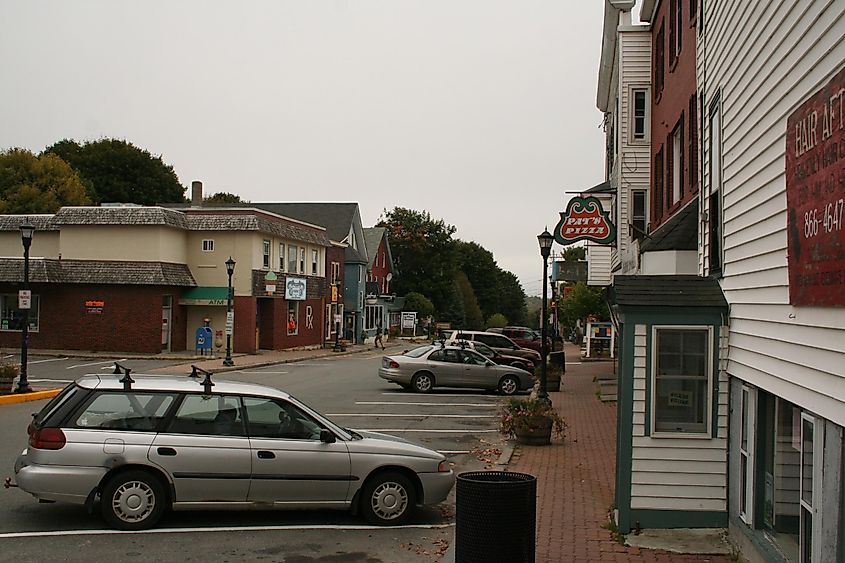 Orono, located on the banks of the Stillwater River, holds many amenities for students, which is good since the University of Maine, the UMaine College of Natural Sciences, Forestry, and Agriculture, and the Wilson Center are all located there. There are several coffee shops in Orono, including an Aroma Joe's Coffee on Park Street, several bars in and around Orono, like the Woodman's Bar & Grill on Main Street and Black Bear Microbrewery on Mill Street. There are even a few stores catering to college students, such as the University of Maine Bookstore, and there is a Books-A-Million down the road in Bangor. Plus, right next to the river, a Farmer's Market is open for your fresh produce needs every weekend.
Presque Isle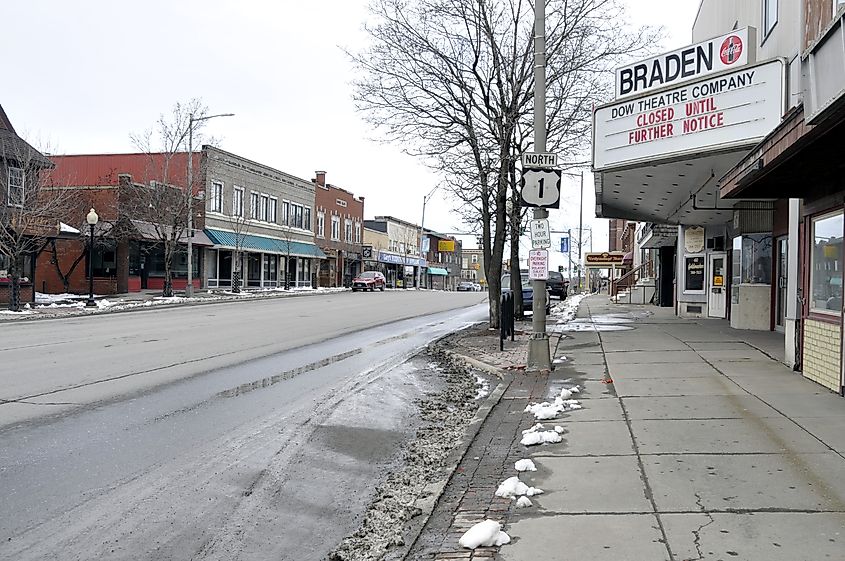 A good distance further north, in Aroostook County, the town of Presque Isle boasts several colleges, including Northern Maine Community College and the University of Maine at Presque Isle. Though it is located in the upper parts of the state of Maine, about as far away from the rest of America as possible, it still offers great amenities for college students. Along with a few bookstores, like the NMCC bookstore and Neighboring Books, there are several coffee shops and taverns in town, including Hub Coffee, Starbucks, a Dunkin Donuts, and a Tim Hortons; and they are all on Main Street. There is even a park, Mantle Lake Park, south of town.
Farmington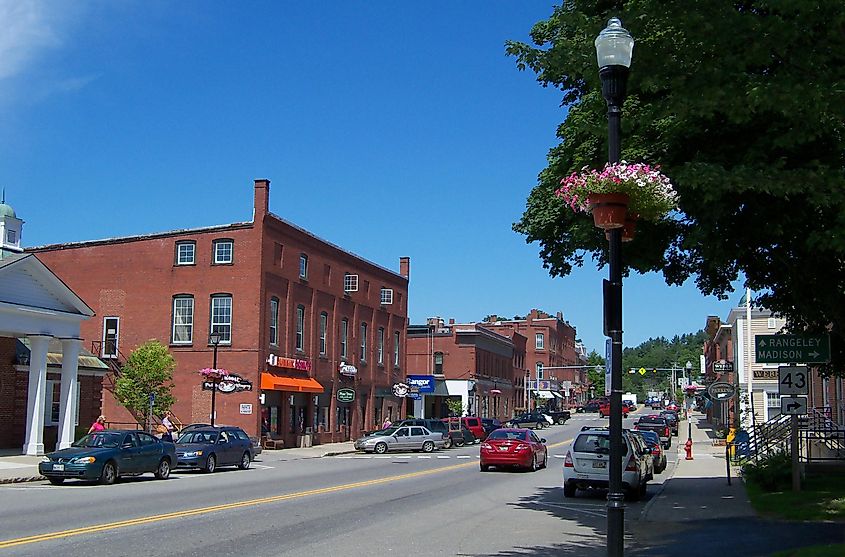 Even though Farmington has only one establishment promoting higher learning in town, the University of Maine at Farmington, this does not mean the town of Farmington is lacking in amenities directed toward prospective college students. There is the Java Joe's Corner Café and a Dunkin Donuts on Main Street, and the Brickyard Café and another Dunkin Donuts are located down on Wilton Road. As far as outdoor adventure activities go, Titcomb Mountain is relatively close and offers hiking in the summer and skiing in the winter. If you are looking for a place to relax on the weekend, or after class during the week, there is the Dugout Bar and Grill on Broadway.
Fort Kent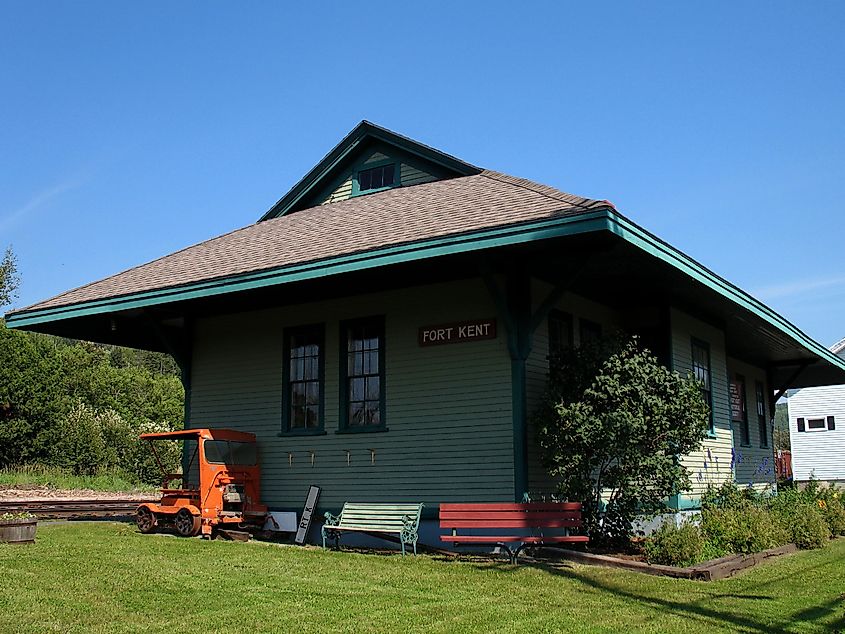 The University of Maine at Fort Kent is the most northern of the University of Maine branches. Yet, being this far north does not diminish the potential for it being an excellent college town. Along with a semi-large campus, Fort Kent offers students some great dining experiences, like Rock's Family Diner, the Moose Shack, Tang's Buffet, the China Garden, and Swamp Buck, all located on Main Street, as well as a chance to mingle with the locals or friends at J.D's Tavern. For outdoor excitement, Riverside Park is on Dufour Street, and there are always activities to enjoy along the St. John River, which separates the United States from Canada.
Bar Harbor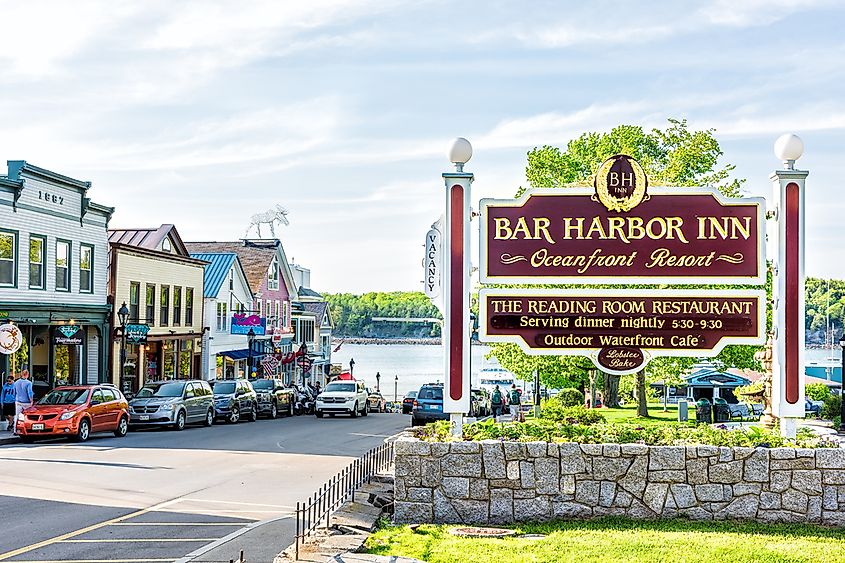 The College of the Atlantic, located near Acadia National Park, on Mount Desert Island, happens to be the only college in Bar Harbor. This does not mean that the amount of amenities college students expect from an area are lacking in this place, though. Along with checking out Mount Desert Island and Acadia National Park, students can take several different types of tours, like the Windjammer Sailing Tour or the Culinary Walking Tour. Downtown also offers a variety of different places to hang out with buddies from class, like grab some coffee from Choco-Latte or Side Street Café, get something to eat at 2 Cats or Sunrise Café, or even grab a drink or two at the Thirsty Whale Tavern on Cottage Street or the Tap and Barrel Tavern on Mount Desert Street.
Conclusion
So, whether you or your kids want to go to school up north, down by the ocean, or somewhere in between, this list of a dozen of the best college and university towns in the great state of Maine allowed you, hopefully, to be able to narrow down your list of options. From up north in Fort Kent, to in the middle of the state in Bangor, to down south in Bar Harbor, Maine has some of the nicest college towns.