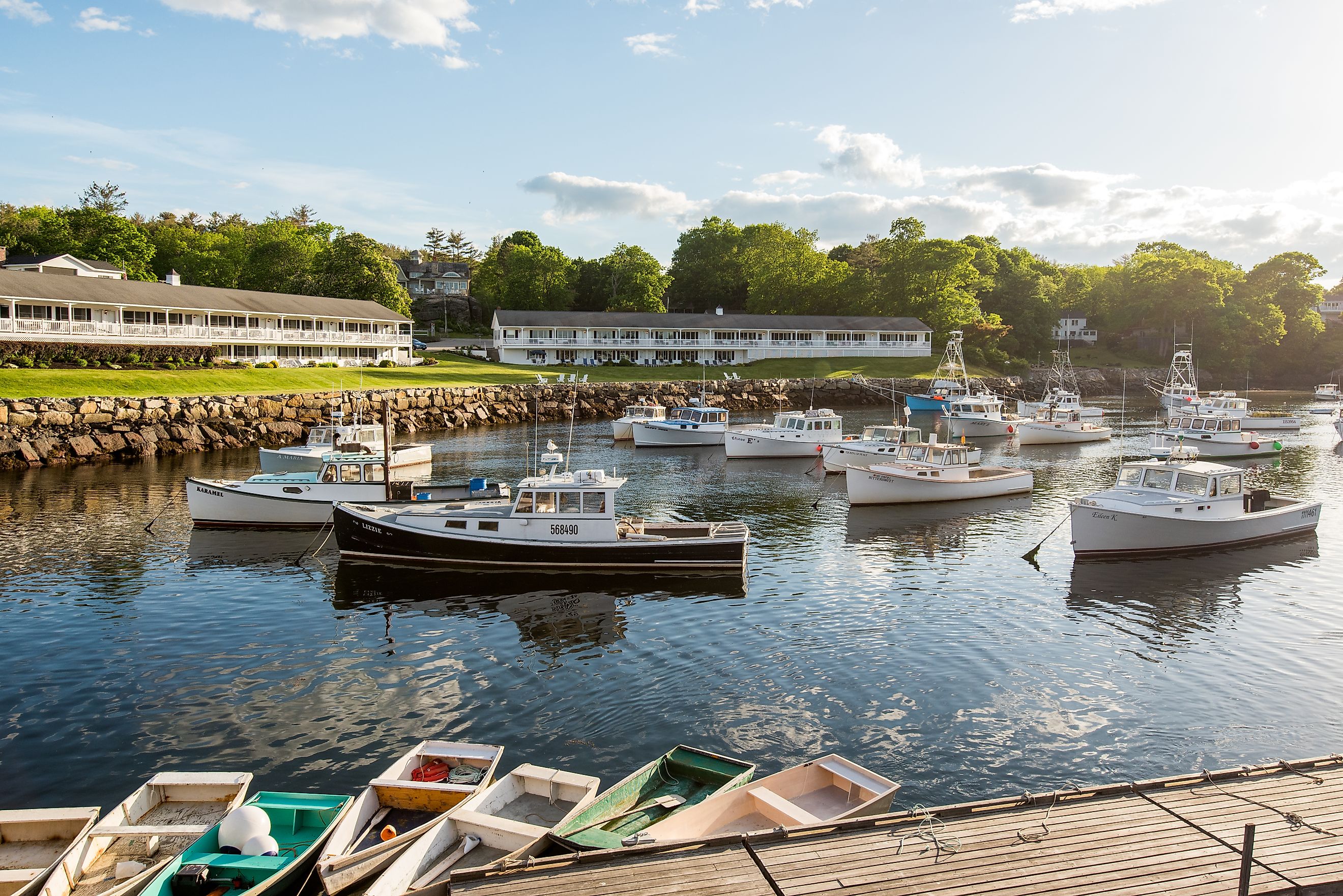 Maine's Most Charming Beach Towns
Maine's sea-coastal towns are some of the most beautiful in America, and they are a much-sought-after stopping point for people eyeing to relish the state's wild beauty, extended past, and singular culture. From petite fishing settlements to vivacious resort towns, Maine's coastal towns have something for every person. Of them, the state's seaside towns are especially popular, owing to their glorious beaches, diamond-clear lakes, and mesmerizing scenery. There are the top 9 Maine's most charming beach towns that should be on your must-visit register.
Kennebunkport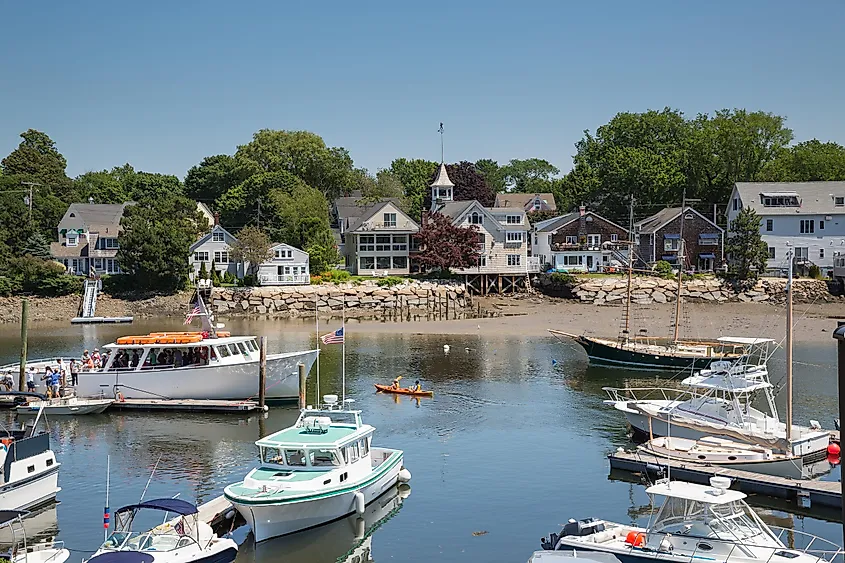 Kennebunkport is one of Maine's most spectacular coastal towns, celebrated for its sandy shores, steep seashore, and delightful downtown area. It holds some of Maine's finest state parks, including the Kennebunkport Conservation Trust and Rachel Carson National Wildlife Refuge, which provide miles of walking tracks through woodland and along the oceanfront. Holidaymakers can also relish the Kennebunkport beaches and captivating harbor, which is full of vessels of all shapes and sizes. Kennebunkport is also a well-known destination for whale-watching trips and fishing voyages. In the township center, tourists can examine the art galleries, boutiques, and eateries that traverse the roads. If you're looking for a classic Maine experience, make sure to investigate the Lobster Boat Tours, where you can discover lobstering and even capture your own lobster supper. Kennebunkport has something for everybody.
Ogunquit
Ogunquit is an exquisite seaside town situated on Maine's southern seaboard, renowned for its long sandy beaches, craggy shoreline, and picturesque Marginal Way strolling footpath. The town is also home to some of Maine's most awe-inspiring state parks, including the Ogunquit Beach and the Ogunquit Museum of American Art, which displays works by Maine artists and other American painters. Guests can also examine the Perkins Cove region, which is full of captivating stores, eateries, and galleries, as well as take an exquisite boat tour alongside the coast. Ogunquit is also famed for its lobster and seafood, which travelers can savor at local restaurants and markets. If you're in quest of outdoor exploit, be sure to investigate the close by Wells Reserve at Laudholm, which provides miles of trekking trails and birdwatching possibilities. Ogunquit is an exquisite beach town that must not be overlooked.
Cape Elizabeth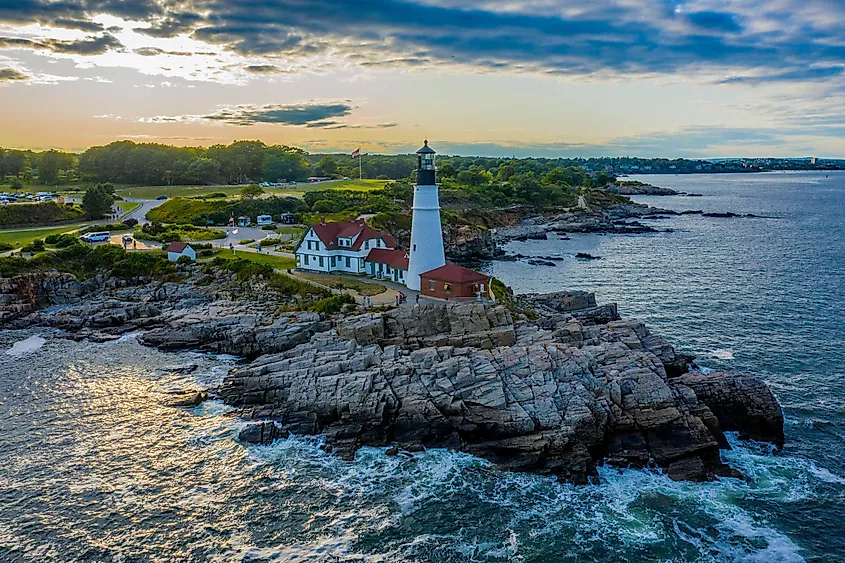 Situated in southern Maine, Cape Elizabeth is a pleasant beach town worthy of a visit. It houses some of the most amazing beaches in the area, such as the renowned Crescent Beach State Park and Two Lights State Park. Crescent Beach is a mile-long stretch of sandy beach that provides plenty of opportunities for swimming, soaking up the sun, and having a picnic. On the other hand, Two Lights State Park is a wild coastal park with two memorable lighthouses and a jagged shoreline favorable for hiking and exploring. Aside from its gorgeous scenery, Cape Elizabeth is also renowned for its iconic landmarks and recreational attractions. The town has many museums, including the Portland Head Light Museum and the Cape Elizabeth Historical Society Museum, which let people take a look at the region's affluent history.
York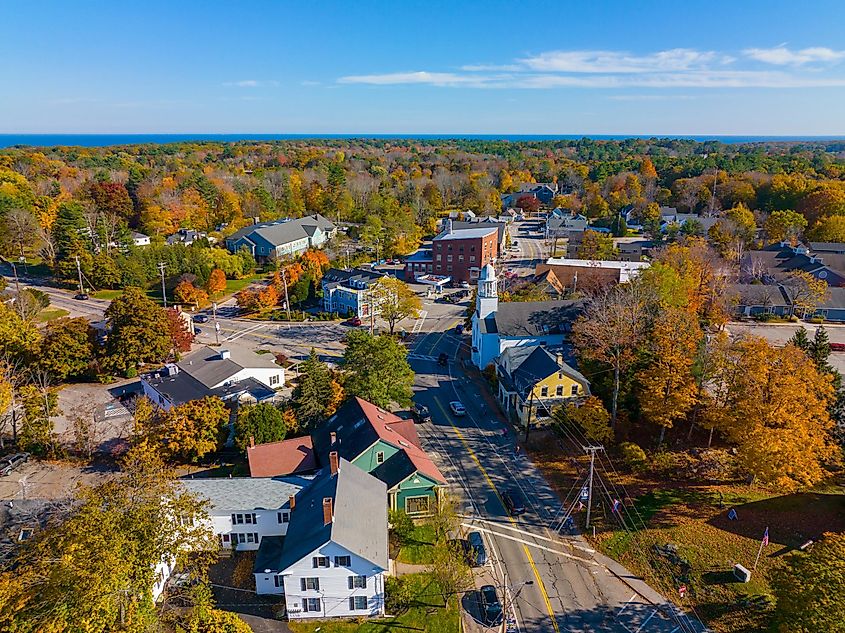 Found on the south edge of Maine, York is a picturesque coastal town well-known for its stunning beaches, distinguished landmarks, and plentiful open-air recreational possibilities. A top draw is York Beach, a much-frequented locale for swimming, sunbathing, and surfing. This beach has two parts - Long Sands Beach and Short Sands Beach - both of which provide plenty of activities for travelers. Along with its beaches, York is also home to many legendary landmarks, including the iconic Nubble Lighthouse that sits on a craggy isle off the coast. Visitors can also explore the venerable York Village, which features a plethora of colonial-era structures, and the Old Gaol, a former prison that is now a museum. Open-air admirers will also relish trekking the passageways at Mount Agamenticus, a preferred haunt for hiking, biking, and wildlife sighting.
Bar Harbor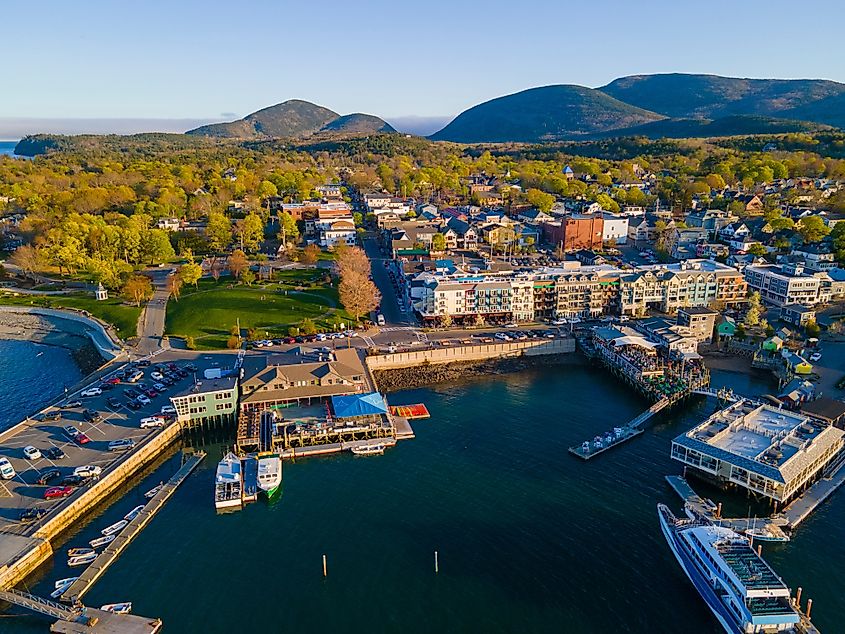 Perched atop Mount Desert Island, Bar Harbor is one of Maine's most favored seaside locales and a top destination for outdoors people. The town is famous for its rugged coastline, attractive hiking paths, and pleasant beaches, comprising the renowned Sand Beach and the quieter Echo Lake Beach. Visitors can also explore the neighboring Acadia National Park, which encompasses more than 47,000 acres of natural beauty, comprising mountains, woodlands, pools, and beaches. Aside from its natural attractions, Bar Harbor is also renowned for its vivacious art and culture scene. The townhouses various art galleries, galleries, and theaters, inclusive of the Abbe Museum, which highlights the past and society of Maine's Native American groups. Visitors can also partake in live music and theater exhibitions at the historical Criterion Theatre or take a ramble through the town center's stores, eateries, and coffeehouses.
Camden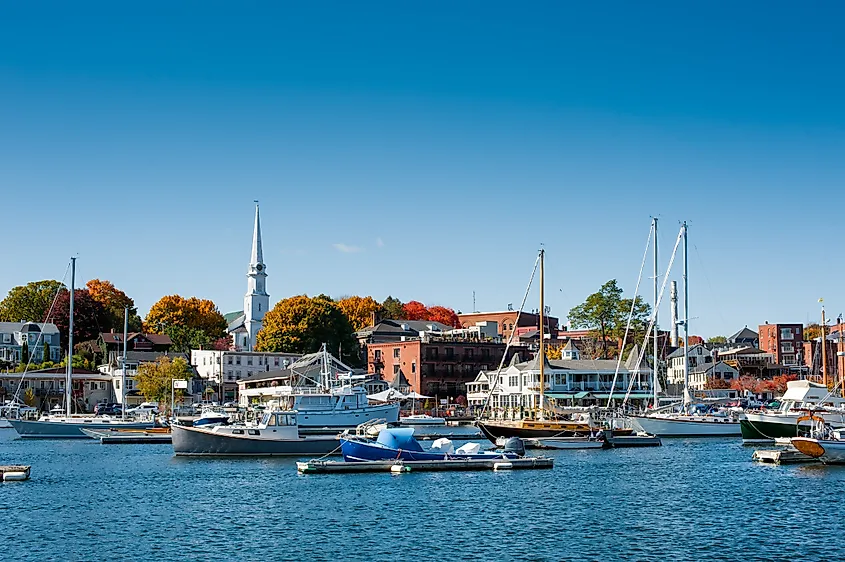 Situated on Penobscot Bay, Camden is an appealing coastal town distinguished for its natural loveliness, antiquarian sites, and cultural attractions. The town has many hills and timberlands around, making it a favored destination for tramping, camping and wildlife watching. Tourists can also relish a picturesque drive or ride on a bike along the Camden Hills State Park, which provides spectacular vistas of the coast and the neighboring islands. Apart from its natural beauty, Camden also boasts a variety of historic monuments, such as the Camden Public Library, which locates in an exquisite Neo-Classical building and enjoys a vast array of books and relics. Travelers can also investigate the Camden Harbor Park and Amphitheater, which provides resplendent views of the harbor and throws open-air concerts and events all through the summer months. Camden is likewise famous for its lively arts and culture scene, with many galleries, museums, and playhouses scattered across the town.
Wells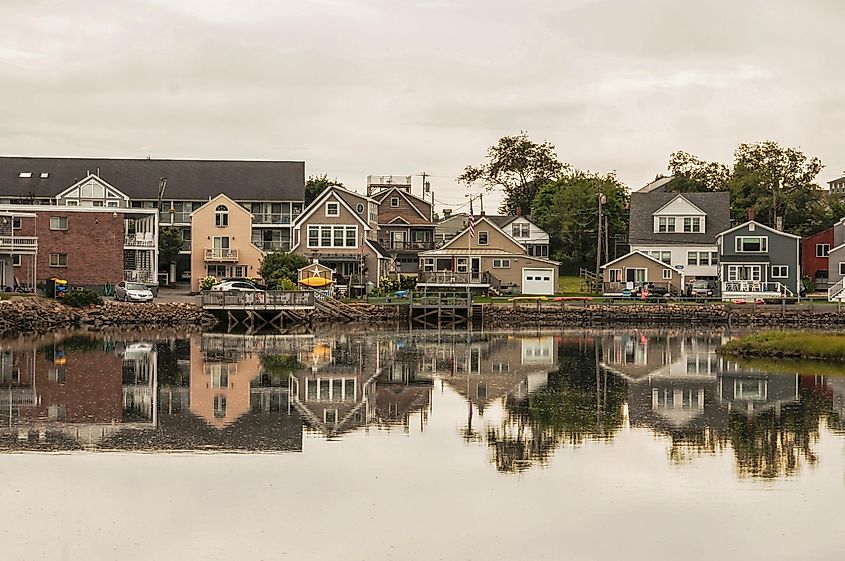 Wells is a town in York County, Maine, famed for its breathtaking beaches and scenic beauty. Wells Beach is a common holiday spot for families and has a lengthy stretch of sandy coast that is perfect for sunbathing, swimming, and surfing. The town also holds several other beaches, such as Moody Beach, Drakes Island Beach, and Ogunquit Beach. Wells is also a brilliant destination for nature lovers, with many state parks and wildlife preserves in the area. The Wells National Estuarine Research Reserve is a 2,250-acre preserve that gives refuge to migratory birds, fish, and other creatures. Visitors can explore the reserve's tracks and boardwalks, observe wildlife in their native habitat, and understand the value of estuarine settings. Other adjoining parks include Rachel Carson National Wildlife Refuge, Laudholm Farm, and Mount Agamenticus Conservation Region. With its captivating beauty and outdoor activities, Wells is one of Maine's most picturesque beach towns.
Boothbay Harbor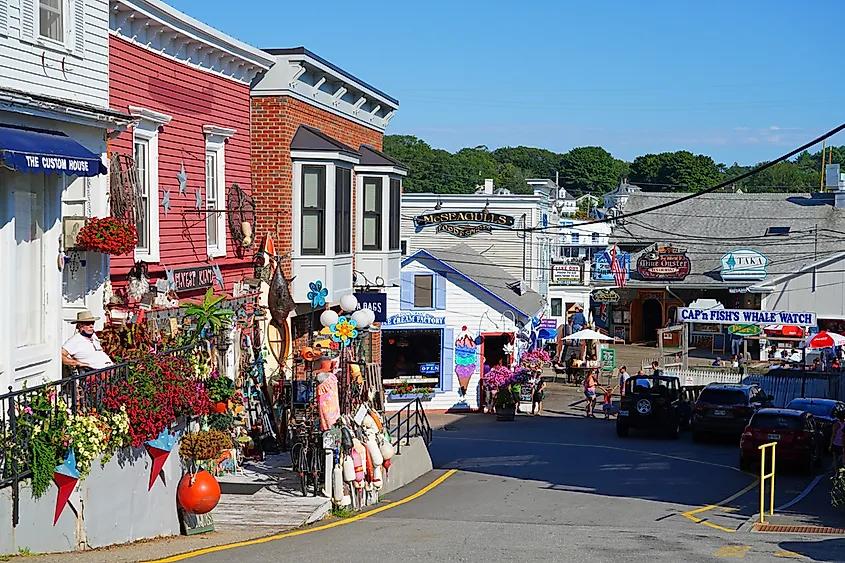 Boothbay Harbor is a pleasant coastal toen located in Maine. This town is popular for its breathtaking harbor, quaint downtown area, and attractive natural beauty. Tourists can investigate the town's many galleries, stores, and restaurants, or embark on a sail around the harbor to take in the gorgeous scenery. Boothbay Harbor is also the site of the Coastal Maine Botanical Gardens, a 250-acre area of botany that displays more than 300 kinds of plants and lovely pathways. These gardens are ready for visitors throughout the year and provide guided excursions, exclusive happenings, and training courses for people of all ages. Other close-by activities include the Boothbay Railway Museum, a living history museum that exhibits Maine's railway history, and the Boothbay Region Land Trust, which offers miles of hiking trails and preservation land. Whether you're searching for outdoor recreation or a restful getaway, Boothbay Harbor is a charming and unique beachside town that is sure to please.
Bath
Bath is a diminutive town situated in Sagadahoc County, Maine, along the Kennebec River. This township is famous for its long past, lovely downtown region, and picturesque waterfront. Travelers can investigate the town's many old landmarks, such as the Maine Maritime Museum, honoring the state's nautical history, and the Bath Iron Works, a shipyard constructing vessels for the United States Navy. The town also contains various parks and nature preserves, including the Kennebec Estuary Land Trust and Popham Beach State Park. Popham Beach State Park is a popular goal for beachgoers, supplying a broad expanse of sandy shoreline and stunning sights of the encompassing seascape. Tourists may also scramble the park's paths and investigate the historic Fort Popham, built in the mid-1800s to guard the coast from British encroachment. With its past and natural grandeur, Bath is a captivating and unique seaside town well deserving of a visit.
Conclusion
Maine's finest beach towns provide a unique mix of natural grandeur, rural magnetism, and cultural wealth. From traditional Kennebunkport to gorgeous Ogunquit, from spectacular Cape Elizabeth to quaint Wells, from effervescent Bar Harbor to tranquil Camden, from scenic York to charming Boothbay Harbor, and from affluent Bath to lovely Popham Beach State Park, these settlements are sure to satisfy travelers of all ages. Whether you're in search of outdoor recreation, cultural happenings, or a tranquil respite, Maine's most charming beach towns have something for everyone. So why not plan your next trip to one of these delightful towns and perceive the enchantment of Maine for yourself? With its craggy coast, immaculate shores, and plentiful cultural legacy, Maine is an ornament of New England and a must-visit destination for voyagers from all over the globe.