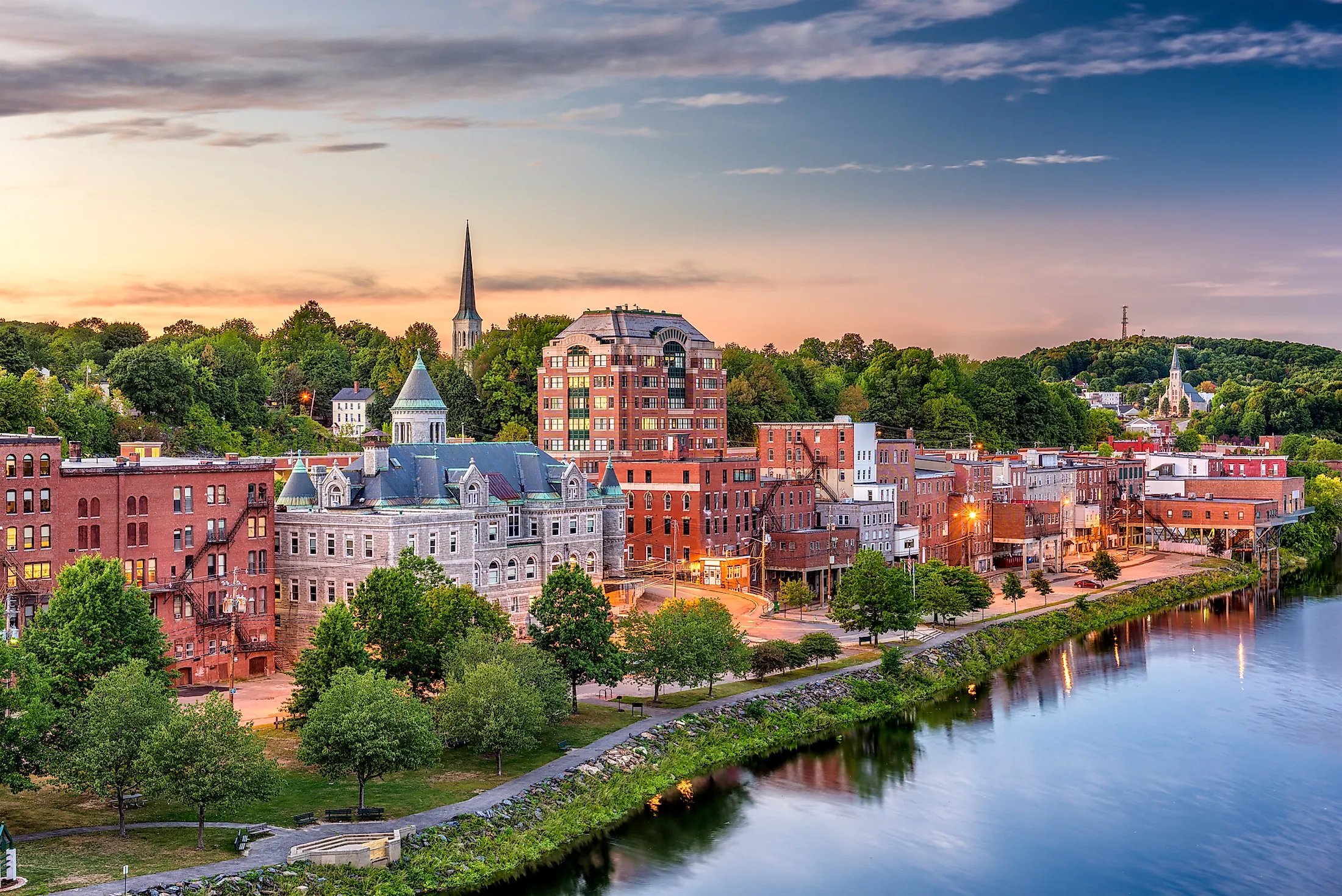 With the motto "a capital opportunity," Augusta is the capital city of Maine, found in the southwestern portion of this New England state in the United States. Chock-full of history, Augusta boasts its rich past everywhere. From the 18th-century wooden fort, simply named Old Fort Western, to the Maine State Museum, Maine State House, and the Blaine House. So much so that one could say it's the heart and pride of the city. Aside from its heritage, Augusta boasts a scenic waterfront along the Kennebec River, where the Kennebec River Rail Trail offers an opportunity to walk amidst this picturesque and very photogenic city. Don't forget to bring a camera and snap photos of the infamous domed buildings.
Geography And Climate Of Augusta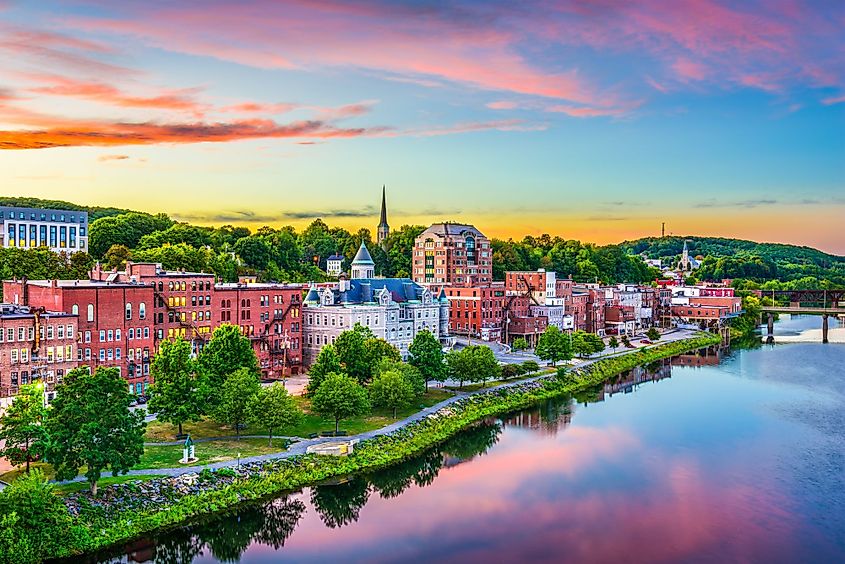 Augusta sits in Kennebec County at the head of the tide that crawls up the Kennebec River from the Gulf of Maine, which is about 110 miles away. Aside from the Kennebec River, the 675 acres of Togus Pond is found to the east, along with some local recreational spots. Several interstate highways pass through Augusta or close to the city, making it easily accessible in every direction. Moreover, there are many nearby towns, including Manchester, about 4 miles west; Sidney, about 12 miles to the northeast; Lewiston, about 34 miles southwest; and Richmond, about 20 miles south. As for day trips, Gunstock Mountain is about 130 miles southwest, White Mountain National Forest is about 85 miles west, and Schoodic Point is about 130 miles east. 
According to the Köppen Climate Classification, Augusta has a humid continental climate. It experiences warm summers and freezing and snowy winters. July is the year's warmest month that sees a high of 79.4°F and January is the year's coldest month that sees a low of 8.3 °F. Of the 124.7 days that produce precipitation, there is an annual rainfall of 43.7 inches and snowfall of 67 inches. On average, 205 days of sunshine comprise a median UV index of 2.8. 
History Of Augusta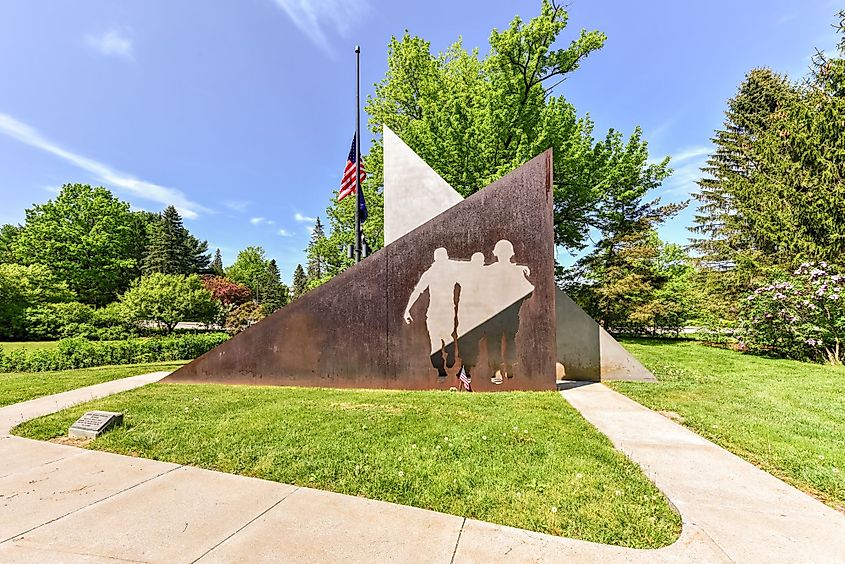 Augusta, or Cushnoc as the Native Americans called it, was first attempted to be colonized in 1607. However, the Popham Colony failed to thrive. English settlers arrived in 1628 to establish the Plymouth Colony, but this colony also met its demise and was inevitably sold. The 17th century saw the Kennebec Native Americans, a band of the Abenaki, inhabit the area. Although they were friendly with the English, they met the British with hostility. And eventually ransacked nearby Richmond and Brunswick as part of the Dummer's War in 1724.
Fort Western, an old British fort, was erected in 1754 as part of the French and Indian War and stands as the oldest Fort in the US as of today. Benedict Arnold and his troops used the Fort as a resting area during the Battle of Quebec before heading towards the battle. The would-be Augusta original was called Harrison but was renamed after Pamela Augusta Dearborn in 1799 when the County of Kennebec was formed. In 1849, Augusta was officially incorporated as a city, and the population started booming.
The Population And Economy Of Augusta
As per the latest US Census, Augusta has a population of 18,851 residents. Expanding over 150.31 sq. km, there is a population density of 132.32 people per sq. km. This makes Augusta the third least populated state capital on a national scale. As for the cultural or racial background, 92.79% identified as white, 2.72% were of two races or more, 1.77% were African American, 1.62% were Asian, 0.79% were Native American, and 0.31% were of another race. Augusta has a median household income of $56,668, while 17.69% live below the poverty line. 
The unemployment rate in Augusta is 3.1% as of August 2022. Of the 8,950 employed, 1,343 worked in healthcare and social assistance; 1,339 worked in retail trade; and 1,265 worked in public administration. The top-earning industries come from the following sectors: utilities earned $88,242; professional, scientific, and technical services made $67,750; and transportation, warehousing, and utilities made $51,563.
Attractions In And Around Augusta
Old Fort Western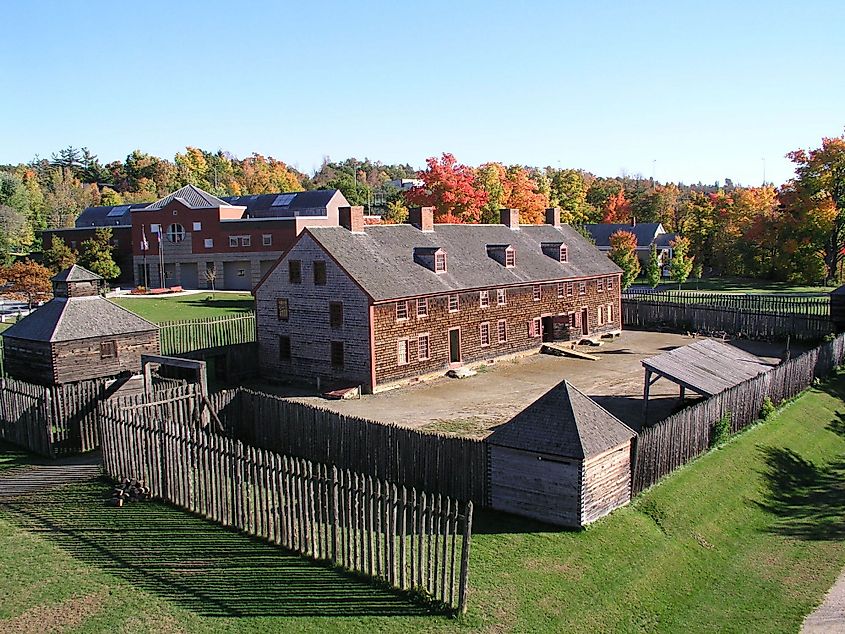 Old Fort Western in Augusta is an icon of New England and a must-see in the community. A national historic landmark, the fort once served as the head of navigation on the Kennebec River. Come and marvel at its wooden architecture and learn about the local historical significance of Old Fort Western!
Viles Arboretum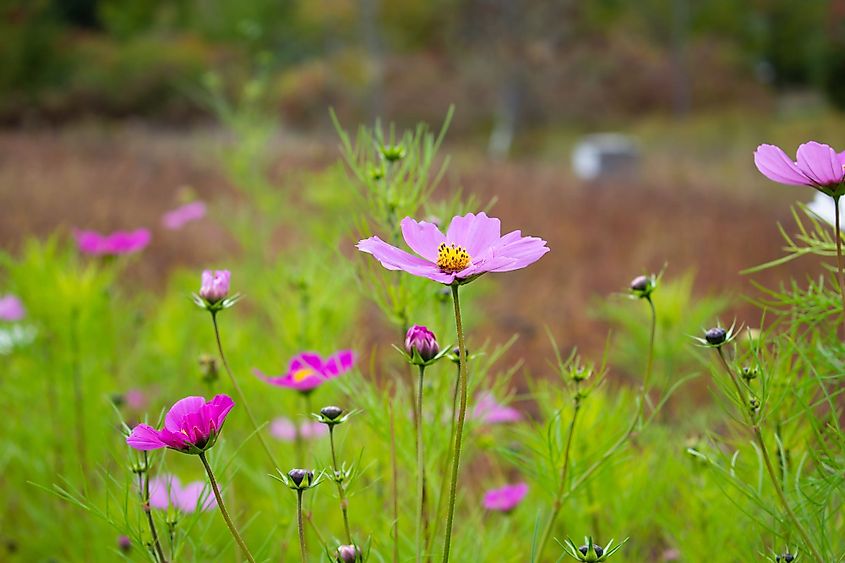 Viles Arboretum is Augusta's best-kept secret. From dawn to dusk, visitors can meander amidst the 224 acres of gardens and sculptures. A scenic spot of undeniable natural beauty, 6 miles of the walking trails were designed with all ages in mind. It's the perfect attraction to bring the grandkids and the grandparents. Oh, and dogs are welcomed on the property as well. The site also serves as a four-season destination for outdoor recreation, with snowshoeing and cross-country skiing during winters and biking during summers. 
Maine State Building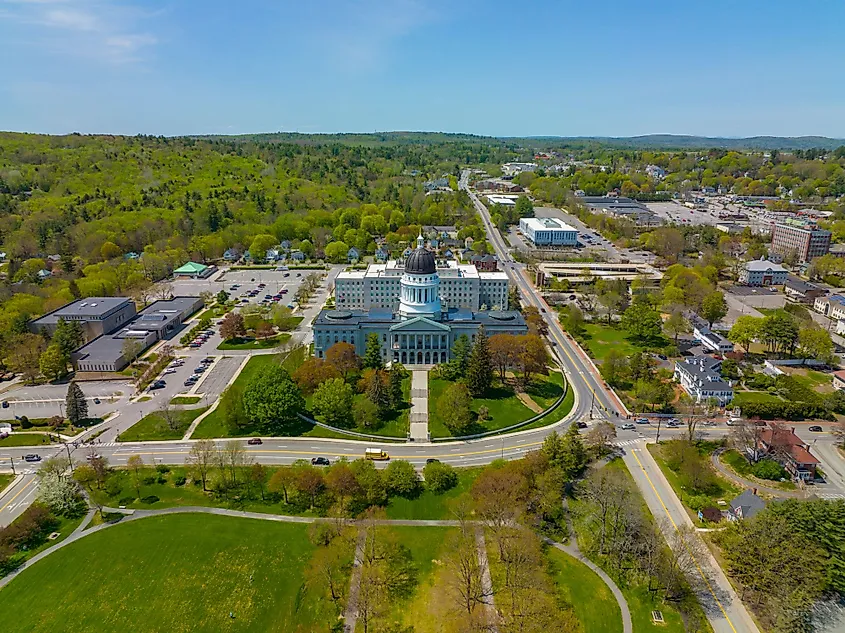 Does the Maine State Building look familiar? If it does, it's because the Massachusetts State Building was the inspiration. Built out of Maine granite, the Capitol building was finished in 1832, a year after Augusta was designated the state capital. Interested in taking a tour of this piece of Maine's history? Book a tour through the Maine State Museum. When there, consider doing so for the Blaine House as well, since both tours are free!
Augusta is a moderate-sized city full of rich history and natural beauty. It maintains all the small-town traits known in New England. In fact, one may notice there is no hectic city life here, and it is at a comparatively slower pace than the hustle and bustle of other capital cities. The friendliest of residents may be a shock to some, a quality that magnetizes many to Augusta, seeking peace and serenity.