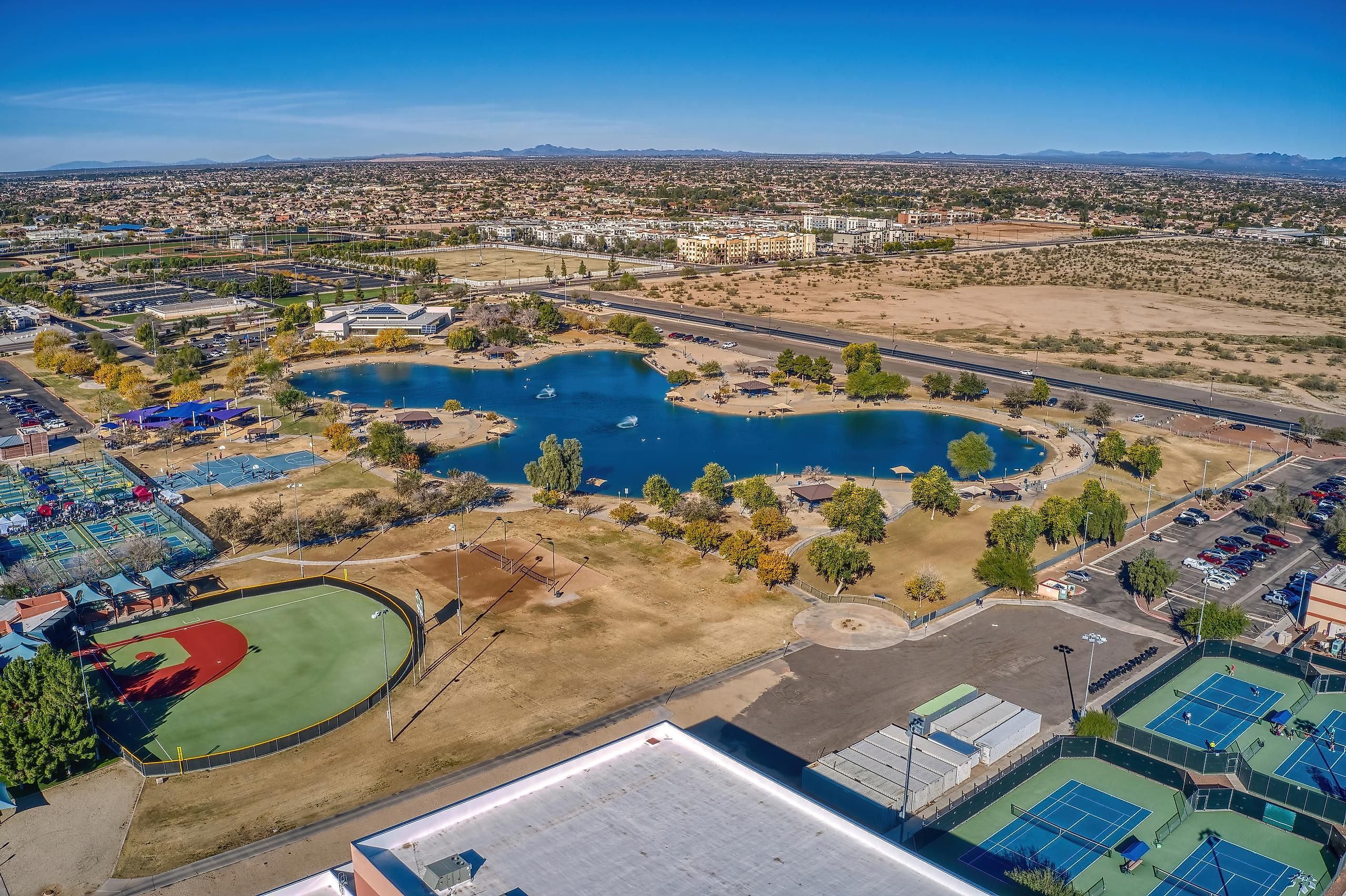 America's 5 Fastest-Growing Cities
Of the ten most populated cities in the United States, the only two that grew between 2020 and 2021 were Phoenix, Arizona (#5), and San Antonio, Texas (#7). Of the five fastest-growing cities in the country (by relative percentage between July 2020 and July 2021), all were located in Texas and Arizona. So what has been bringing such exceptional growth to not only these two states but also the following satellite cities? The long-term trend stems from such reliable factors as job opportunities, lower cost of living, affordable housing, lower taxes, and year-round summer climates. During the period specified in the question, the pandemic (and its related factors) undoubtedly punctuated some of these movements. So without further ado, these are the top five fastest-growing cities and the reasons why they have attracted so many fresh faces. 
1. Georgetown, Texas (+10.5% growth)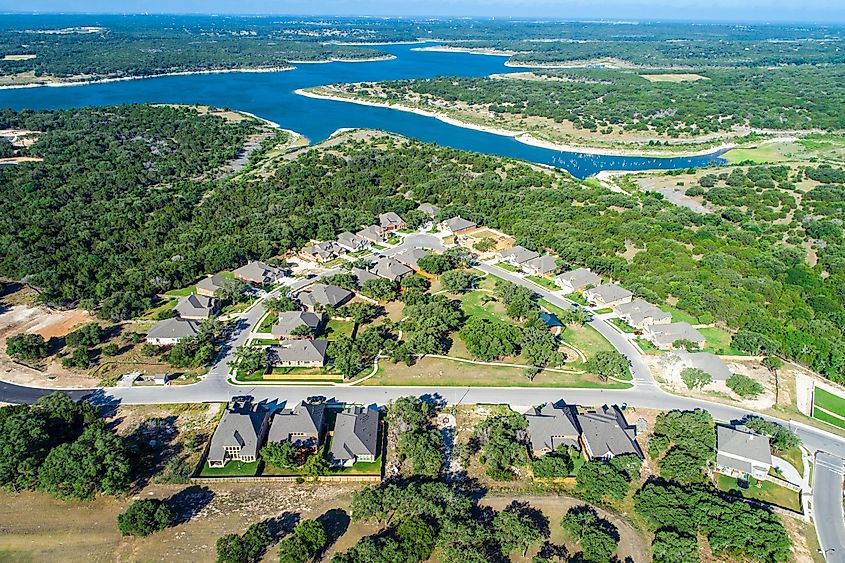 Right next door to Leander, on the North side of Austin, Georgetown takes the number one spot on this list for many of the same reasons as its neighbor. But Georgetown is more than just a spillover suburb. This seat of Williamson County has a charming town square, a great parks system, and is home to the Southwestern University (the oldest higher-learning institution in Texas). This thriving college town has also fostered a restaurant scene that spans many ethnicities and sensibilities, as well as a hoppin' craft beer and wine culture. 
2. Leander, Texas (+10.1 % growth)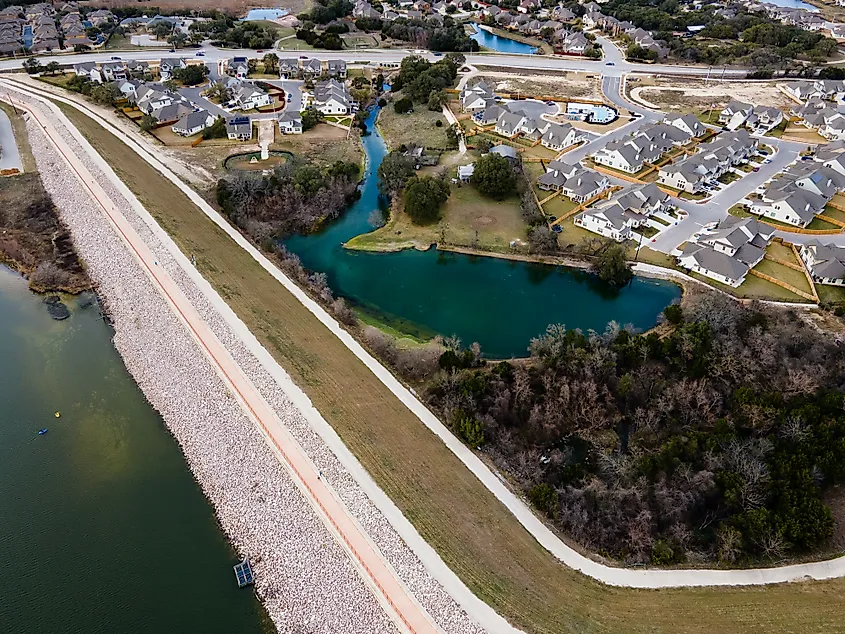 Leander is a Northwestern suburb of the Austin metropolitan area. Austin, the state capital, has been booming since the 2010 census and even more notably (and famously) over the last couple of years. Leander, part of Williamson and Travis County, has certainly benefited from the consistent regional expansion. Between 2010 and 2020, Leander actually registered the highest relative growth on this list (+136.1%). Once again, being close to a major city while simultaneously offering a safe, quiet, and supportive environment continues to be a theme. Leander has been ranked as the best place to raise a family in Texas owing to its young population, manageable housing costs, low poverty and crime rates, and quality school system. 
3. Queen Creek, Arizona (+8.9% growth)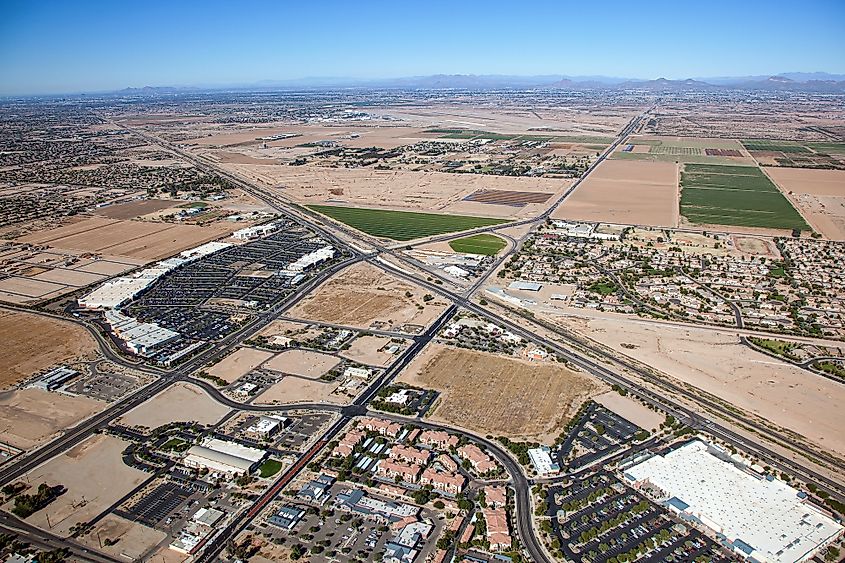 On the Southeast side of Phoenix, the young suburb town (established in 1989) of Queen Creek has seen even higher growth since 2020 and triple-digit growth between 2010 and 2020 (125.8%). Split between the counties of Pinal and Maricopa, Queen Creek sits in the foothills of the San Tan Mountains, just North of the lovely regional park named after this desert range. Here, a little bit of cowboy culture and community agriculture makes for a wholesome family-focused environment. All the while, the added excitement, and opportunity offered by the sprawling metropolitan are only a few skips away. Nine of Arizona's ten largest cities are within about an hour's commute. 
4. Buckeye, Arizona (8.6% growth)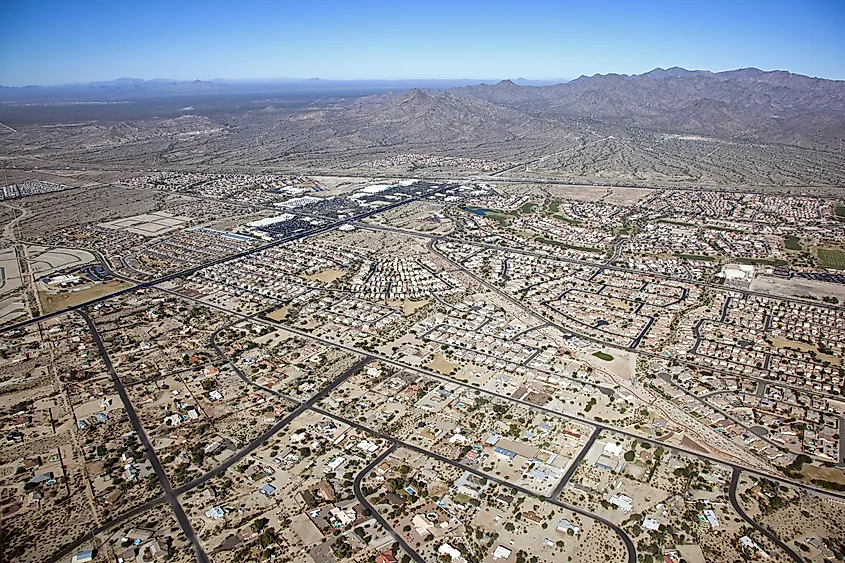 Buckeye has been a consistent bullseye for the state of Arizona. Between the 2010 and 2020 censuses, this Maricopa County city has grown by 79.9%, and for the last several years, it has remained one of the country's fastest-growing cities. Buckeye is the Westernmost suburb of Phoenix, which itself is the biggest city in the state, the fifth biggest in the country (and also the sixth sunniest). Those same clear skies, quality education, favorable cost of living, expanding infrastructure, and surrounding outdoor getaways (Robbins Butte Wildlife Area, White Tank Mountain Regional Park, and Skyline Regional Park) all draw people to Buckeye.  
5. New Braunfels, Texas (+8.3% growth)
This South-Central Texan city is perfectly situated for growth. New Braunfels is a Northeastern suburb of the San Antonio metropolitan area and is less than 50 miles Southwest of Austin - two major cities that have sustained rapid growth. Though New Braunfels is close to the action, part of its draw is the quiet surroundings and community focus. The city combines a German heritage (founded in 1845 by a German Prince) with classic Texan sensibilities. Here, the Comal and Guadalupe rivers converge (from which the corresponding counties take their names), bringing neighbors together to fish, float, swim, and socialize. Speaking of socializing, relatives and tourists flock to the town every year for Wurfest and to bask in the spirit of "Gemütlichkeit" (i.e., warm friendliness). Lastly, New Braunfels lays claim to the state's oldest dance hall, which still keeps the folks twirlin' while doubling as a celebrated live music venue. 
This list has focused on the top five American cities in terms of relative growth. As for the absolute numeric change in population between July 2020 and July 2021, these are the top five cities ranked from fifth to first: North Las Vegas, Nevada (+9,917), Port St. Lucie, Florida (+10,771), Fort Worth, Texas (+12,916), Phoenix, Arizona (13,224), and San Antonio, Texas (+13,626).