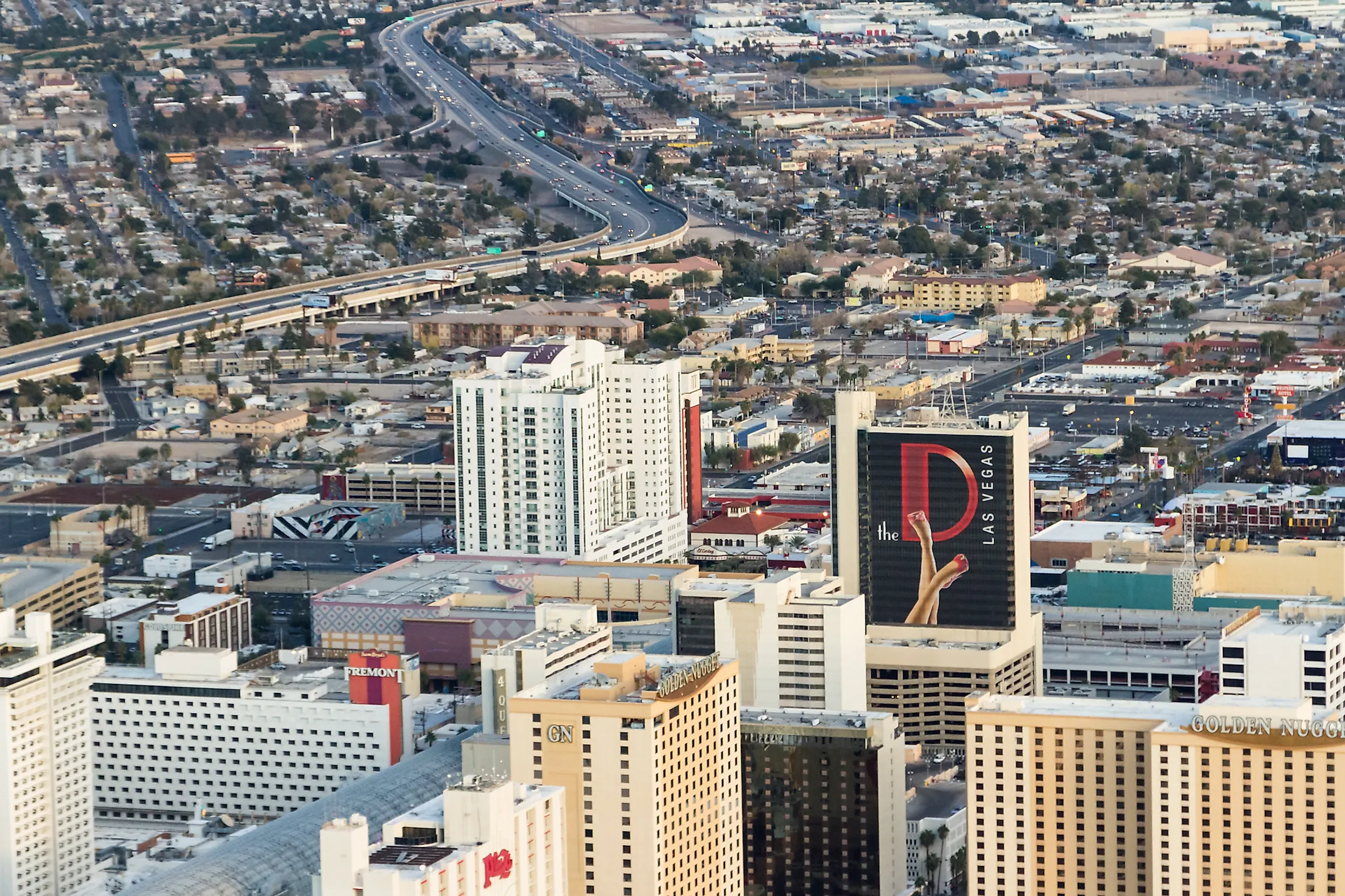 North Las Vegas is the fourth-largest city by population in the state of Nevada, United States. Given its proximity to Las Vegas, it shares much of the same climate and culture, thus making it a destination for year-round fun with favorable seasonality. It is best known for the Las Vegas Motor Speedway, which hosts NASCAR races, and the National Hot Rod Association (NHRA) drag races, which magnetize thousands to descend upon North Las Vegas each year.
Geography Of North Las Vegas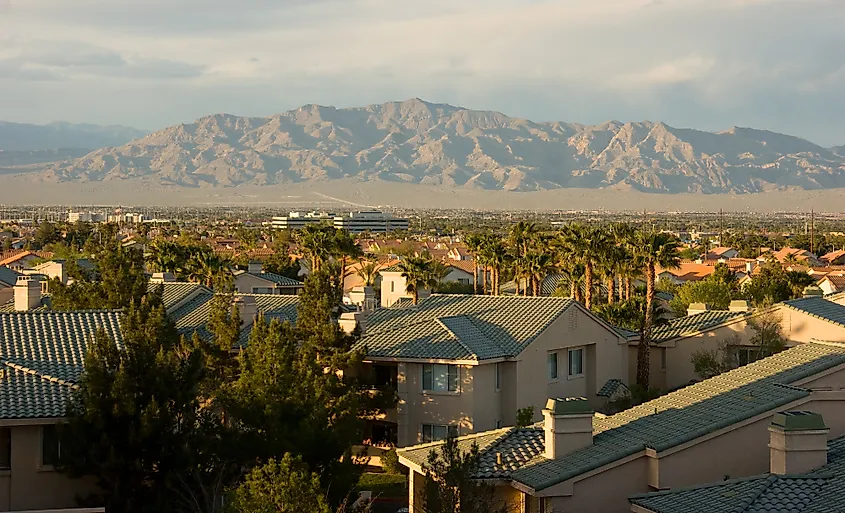 North Las Vegas is found in the southern Nevada state in a region called the Las Vegas Valley. The city encompasses an area of 98 square miles. Although found in the Mojave Desert, the most distinguishable feature is the Las Vegas Range to the north of the city and the icon of the Las Vegas skyline. Of the nearest cities, Las Vegas is the closest, being 3 miles to the southwest, 11 miles south to Paradise, and Henderson is found 16 miles southeast.
Climate 
According to the Köppen Climate Classification, North Las Vegas has a Tropical and Subtropical Desert Climate, or Bwk. Thus, North Las Vegas experiences sweltering summers and winters that are windy and cold. The average temperature is 69.4 °F, with an average high of 92.5 °F observed in July and an average low of 47.7 °F in December. On average, North Las Vegas receives 4.8 inches of precipitation with 26 days of rainfall. February is the month with the most precipitation of 0.8 inches, whereas May collects the least of 0.1 inches. On the other hand, North Las Vegas sees .04 inches of snowfall a year.
History Of North Las Vegas
Before the first European settlers called North Las Vegas home, the land belonged to the Las Vegas Colony of Indians. In 1919, Thomas L. William and his family built a home and infrastructures such as graded roads, power lines, a well, and irrigation ditches and settled in the area. Subsequently, William, a Christian Church member, encouraged the church to rule the town, forcing the Las Vegas Colony of Indians out of the area. 
1919 also saw the passage of the Volstead Act, which prohibited the sale and manufacturing of alcohol. However, the illegal trade in alcohol thrived in the area that is now North Las Vegas which soon came to be known as "Oldtown" for its lack of law enforcement. In 1928, Oldtown got a population boost from nearby workers of the Hoover Dam. Even after the Volstead Act was repealed, Oldtown continued to be a rowdy place. On May 1, 1946, the area was finally incorporated as the city of North Las Vegas.
Demographics Of North Las Vegas
According to the US Census Bureau, North Las Vegas has a population of 271,849 residents reported in 2020. This is up 25.37% from the last census in 2010, which saw a population of 216,836. With a land mass of 98 square miles, there is a population density of 2,773.5 people per square mile. Of the population, females account for 50.89%, and males make up 49.11%, with a median age of 32.8 years. Overall, 12.68% of the population lives below the poverty line. The median household income is $72,303, and the gross monthly rent is $1,253. As for cultural/racial composition, 48.01% identified as white, 21.92% were African American, 11.96% identified as other races, 9.96% identified as two races or more, 6.65% were Asian, 0.84% were Native American, and 0.67% were Native Hawaiian or Pacific Islander.
Economy Of North Las Vegas
As of April 2022, the unemployment rate was 5.20%, whereas the national unemployment rate was 3.6% over the same reported period. The industries that contributed the most to the economy were; accommodation and food services at 18.3% overall, retail trade at 11.9%, and healthcare and social assistance at 8.8%. The top-paying jobs come from the following industries; utilities earning $71,542, mining, quarrying, oil, and extraction at $58,088, and public administration at $55,972. Of the 107,000 people employed, the industries with the most jobs were accommodation and food services with 18,842 people, retail trade with 12,416 people, and healthcare and social assistance with 10,745 people.
Attractions In And Around North Las Vegas
Craig Ranch Regional Park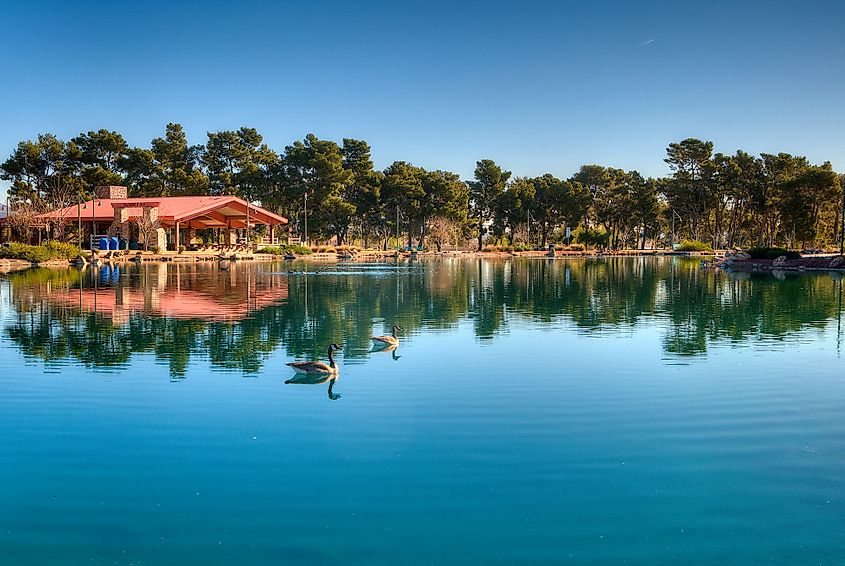 Built on a former golf course, Craig Ranch Regional Park is a green space for family and pets. Expanding over 170 miles, it contains three dog parks, two baseball diamonds, a volleyball court, a basket court, and a 65,000-foot skate park. Henceforth, this open space welcomes all for outdoor recreation, a picnic in the park with family, an afternoon playing with your furry friend, or watching sunsets amidst the Las Vegas Range.
Las Vegas Motor Speedway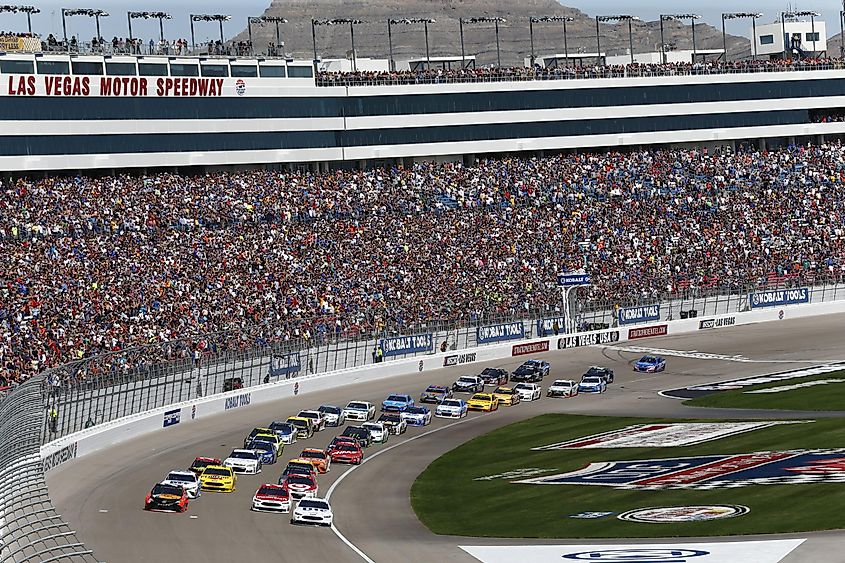 A mere 15 miles from the bright lights of the Las Vegas Strip, The Las Vegas Motor Speedway is 1,200 acres of multipurpose track space. As for the variations of tracks at the speedway, it contains a 1,500-mile tri-oval superspeedway, a .375-mile bullring oval, a 0.5-mile dirt track, and ¼ mile concrete drag strip. With the attractions being large races like NASCAR and NHRA, there are a number of other races that draw large crowds. Of these events are the US Legends Nationals, Jr. Dragster Series, Baja 1000, and Streetcar Super Nationals. With numerous events scheduled throughout the year paired with warm temperatures, the Las Vegas Motor Speedway attracts many to North Las Vegas for its sports entertainment.
North Las Vegas is a four-season destination offering casinos away from the busy Las Vegas Strip, sports entertainment, and outdoor space for recreation. It delivers all the excitement of nearby Las Vegas with its proximity but is widely considered a peaceful suburb against the backdrop of the Las Vegas Range. Each year, visitors are allured to North Las Vegas for its awe-worthy desert landscape and events garnered by warm temperatures.