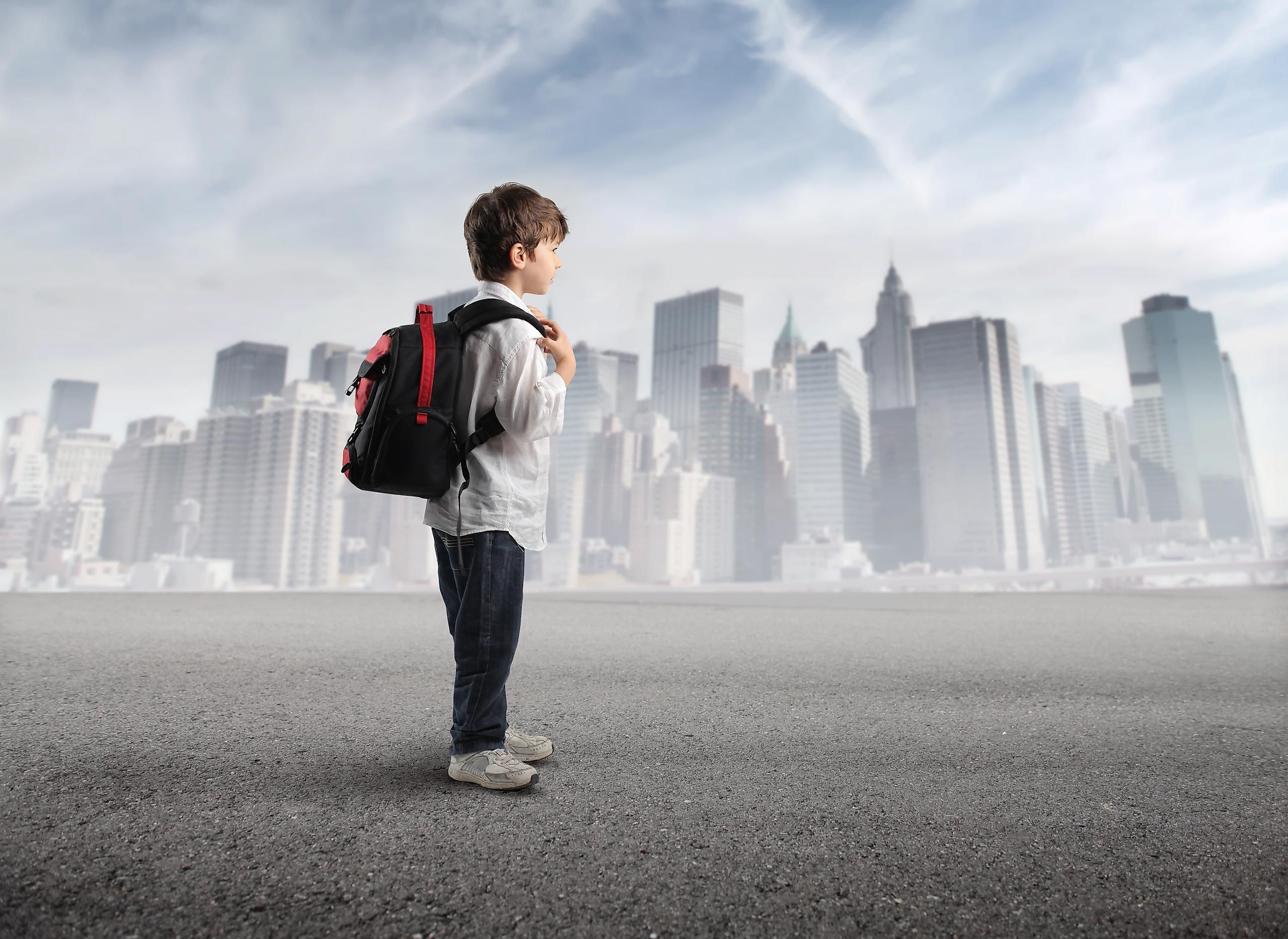 Top 5 Most Educated Cities In The United States
Access to higher education is a much sought-after privilege for many worldwide. But like so many countries, in the United States, many barriers may exist to hamper one's ability to study at a more advanced level. Nonetheless, America is largely a highly educated nation, and graduates from across the country have always pursued the dream of becoming the leaders of tomorrow. From artistic endeavors to scientific breakthroughs and everything in between, the pursuit of higher education can indeed make all the difference. This article looks at the Top 5 Most Educated Cities in the United States as per a report by WalletHub that ranked America's 150 largest metropolitan statistical areas based on 11 key metrics. 
1. Ann Arbor, Michigan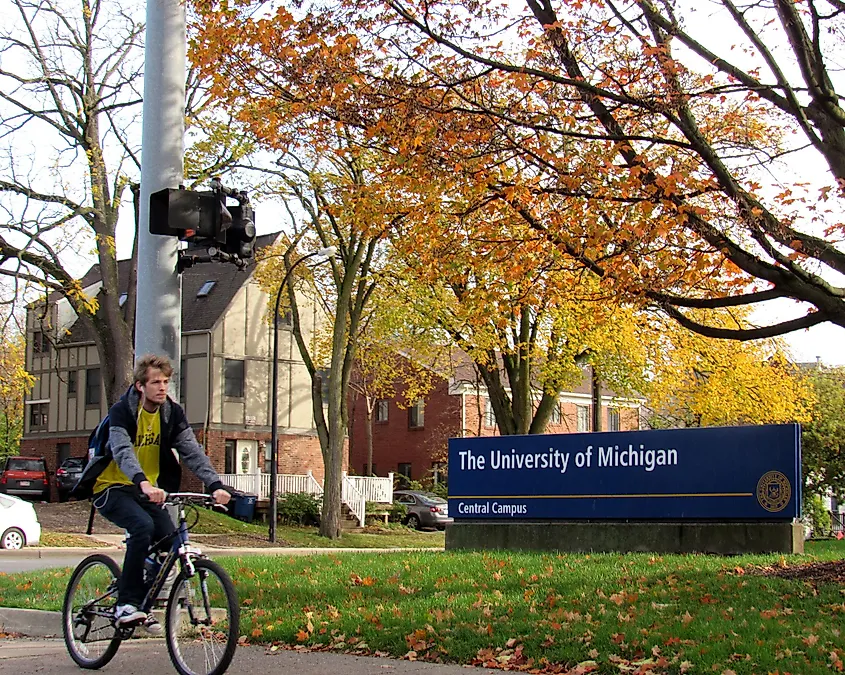 Home to the University of Michigan (established in 1817), the city of Ann Arbor's local economy is dominated by its ties to the school, with some 30,000 workers and nearly 50,000 students. According to data from WalletHub, Ann Arbor has the highest percentage of professional degree holders in the country, at 93%. Ann Arbor's metro area also has the country's highest percentage of bachelor's degree holders (aged 25 and above), at 56.7%.
2. San Jose Metropolitan Area, California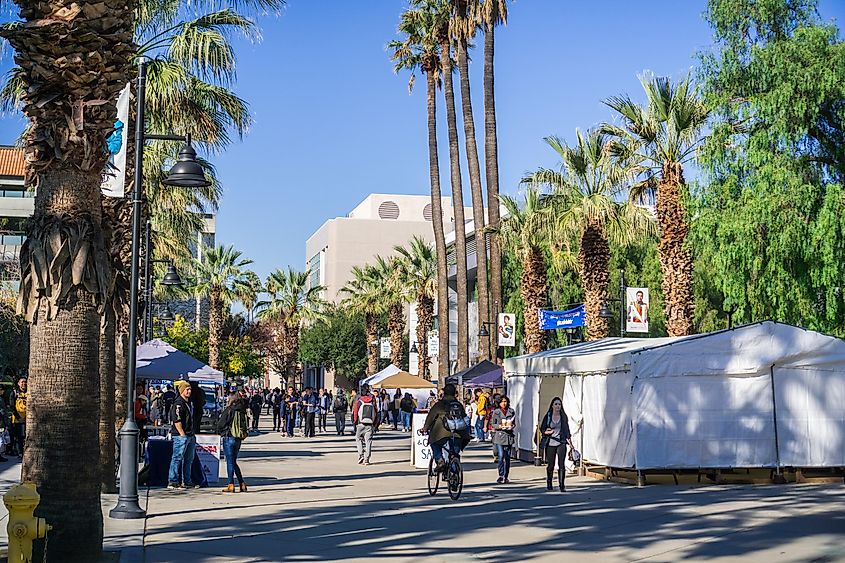 Including the towns of Sunnyvale and Santa Clara, the San Jose metropolitan area is America's second most educated metropolitan area. With an overall rating of 82% having at least a bachelor's degree, according to WalletHub data, San Jose lies at the heart of the famed Silicon Valley. The site of several colleges and universities, including San Jose State University and the University of Silicon Valley, San Jose's students and graduates contribute to its reputation for high-tech innovation. Headquarters of such companies like eBay, Zoom, and PayPal, the city's educated class help make it a world-class economic hub.
3. Washington DC/Arlington, Virginia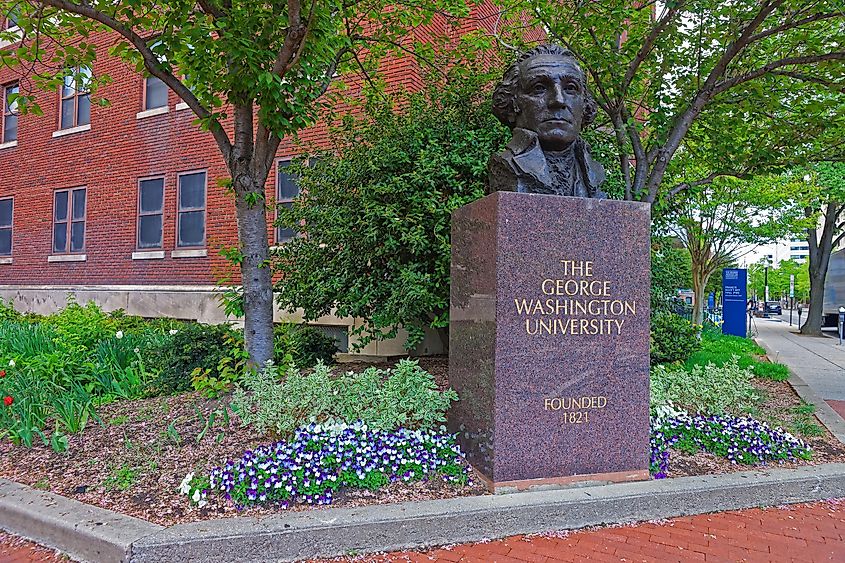 Virginia's Washington DC/Arlington metropolitan area is the United States' third most educated hub. With at least 81% of inhabitants having at least a bachelor's degree or attending post-secondary schooling, the Washington DC Metropolitan area's economy is largely dominated by the federal government. Many graduates and students here have direct ties to a government agency. Home to such schools like George Mason University and Georgetown University, the United States's capital region is undoubtedly one of the most educated, cultured, and beautiful places in the nation. 
4. Madison, Wisconsin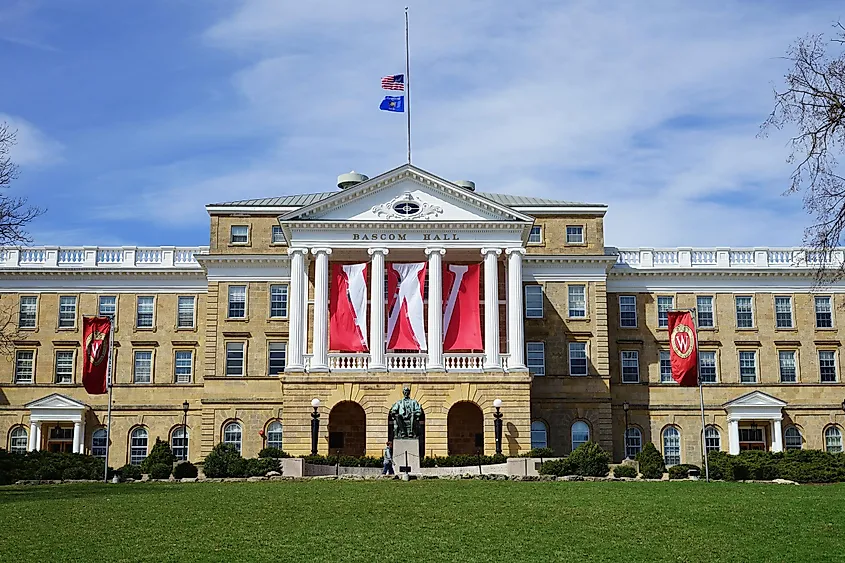 Madison is the capital city of Wisconsin and boasts an impressive percentage of college students and graduates at 80.83%. The home of schools like the University of Wisconsin-Madison (1848) and the Madison Area Technical College, this "City of Four Lakes" is a wonderful place of culture and an increasingly growing local economy. Wisconsin's fastest-growing city, Madison, is known for its expanding tech sector and healthcare industry and as an ever-popular tourist hot spot. And with the presence of the University of Wisconsin-Madison acting as the city's primary employer, one will be sure to notice the effects of a most educated society. 
5. San Francisco/Oakland/Berkeley, California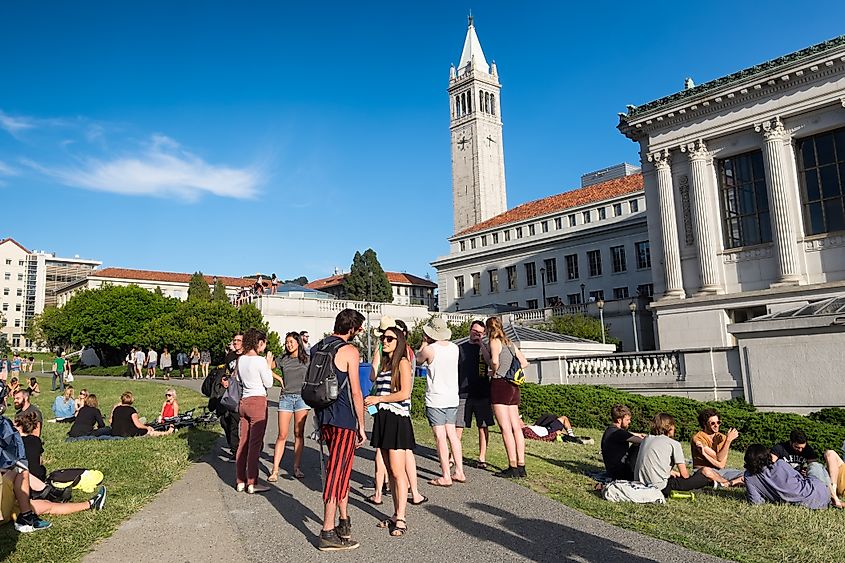 Rounding out the top five list is the San Francisco metropolitan area, including the towns of Oakland and Berkeley, respectively. With some 80.77 % of residents with a university education, according to WalletHub data, San Francisco and its Bay area cities are bustling places of diverse cultures and exciting social life. Home to schools like the University of California, San Francisco, University of California, Berkeley, the California College of the Arts, and Lincoln University, this area produces leaders of tomorrow in various fields. Here innovations in science and technology and brilliant artistic and literary creations are all the norm, thanks in part to a highly educated population. 
Higher education is an essential component of any thriving, modern society, and the United States has long held an esteemed reputation as the home of some of the most prestigious universities in the world. The cities on this list reflect the places where higher learning has had the most significant effects and that continue to have incredible positive transformations on the local and national economy. 
30 Most Educated Cities In America
| Rank | City, State | Education Score |
| --- | --- | --- |
| 1 | Ann Arbor, MI | 93.99 |
| 2 | San Jose-Sunnyvale-Santa Clara, CA | 82.03 |
| 3 | Washington-Arlington-Alexandria, DC-VA-MD-WV | 81.78 |
| 4 | Madison, WI | 80.83 |
| 5 | San Francisco-Oakland-Berkeley, CA | 80.77 |
| 6 | Boston-Cambridge-Newton, MA-NH | 78.26 |
| 7 | Durham-Chapel Hill, NC | 78.06 |
| 8 | Raleigh-Cary, NC | 77.08 |
| 9 | Seattle-Tacoma-Bellevue, WA | 75.34 |
| 10 | Austin-Round Rock-Georgetown, TX | 73.84 |
| 11 | Bridgeport-Stamford-Norwalk, CT | 71.96 |
| 12 | Provo-Orem, UT | 71.73 |
| 13 | Colorado Springs, CO | 71.64 |
| 14 | Denver-Aurora-Lakewood, CO | 70.78 |
| 15 | Trenton-Princeton, NJ | 70.11 |
| 16 | Portland-South Portland, ME | 69.58 |
| 17 | Portland-Vancouver-Hillsboro, OR-WA | 69.24 |
| 18 | Tallahassee, FL | 68.47 |
| 19 | Minneapolis-St. Paul-Bloomington, MN-WI | 68.12 |
| 20 | Albany-Schenectady-Troy, NY | 67.58 |
| 21 | Huntsville, AL | 67.41 |
| 22 | San Diego-Chula Vista-Carlsbad, CA | 67.13 |
| 23 | Baltimore-Columbia-Towson, MD | 67.07 |
| 24 | Lexington-Fayette, KY | 66.17 |
| 25 | New York-Newark-Jersey City, NY-NJ-PA | 65.23 |
| 26 | Atlanta-Sandy Springs-Alpharetta, GA | 64.97 |
| 27 | Hartford-East Hartford-Middletown, CT | 64.07 |
| 28 | Asheville, NC | 62.61 |
| 29 | Urban Honolulu, HI | 62.49 |
| 30 | Lansing-East Lansing, MI | 62.30 |