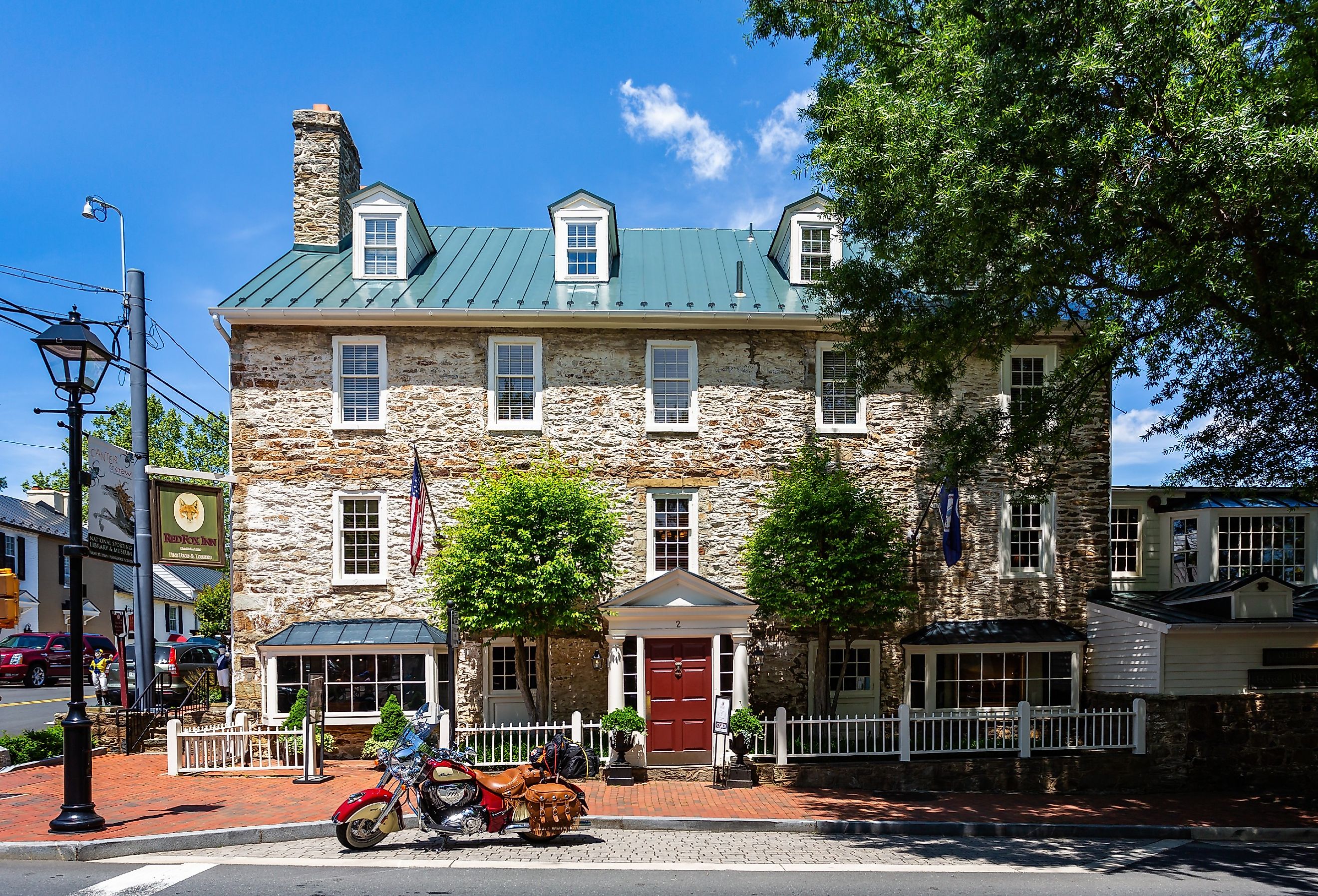 9 Off The Beaten Path Virginia Towns
Well-known for its rich history and culture, the state of Virginia has no shortage of major tourist attractions. Yet while the majority of Virginia's estimated 108 million annual tourist visits are to popular destinations such as Williamsburg and Shenandoah National Park, an increasing number of travelers are taking the time to discover some of the less visited gems found in the Old Dominion.
These less well-known towns often offer a more intimate travel experience that resonates with visitors in search of authenticity. There is no denying Virginia's heart truly lies in its small towns. Venture and explore nine of the most enchanting off-the-beaten-path Virginia towns.
Abingdon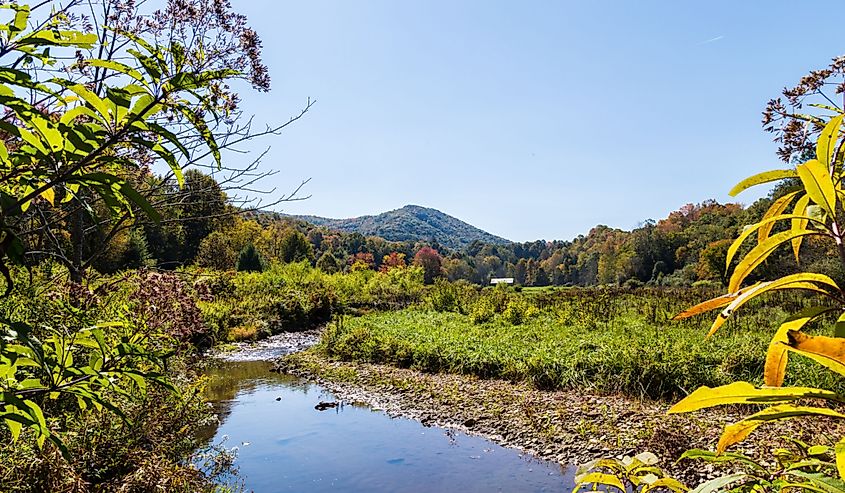 One of the most southerly communities in Virginia, Abingdon, despite sitting on the I81 highway, is often overlooked by travelers heading to Tennessee or Washington, DC. This is a shame, as this town of just over 8,000 residents has plenty to offer the curious adventurer.
For starters, Abingdon's location in the midst of the Blue Ridge Mountains not only affords incredible views, but also makes it an ideal base for a weekend's worth of outdoor fun. Like hiking? Well, Abingdon's close to the popular Virginia Creeper Trail, a 34-mile rail-to-recreation trail that's ideal for biking and hiking and connects to the even longer Appalachian Trail. Abingdon's downtown area is also fun to explore and is home to the Barter Theatre, one of the longest-running professional theaters in the USA.
Chincoteague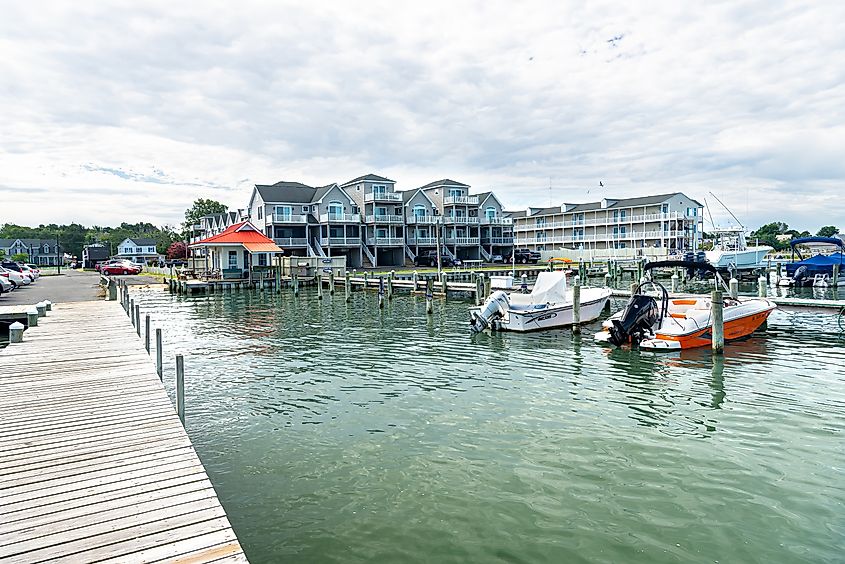 As good as life is for Chincoteague's 3,000 human population, the town's population of around 150 wild ponies may well have it even better. Located on the island of the same name, Chincoteague was established in the 1700s and has long been known for its wild pony herd. Residents of neighboring Assateague Island, these beautiful creatures are herded once a year to Chincoteague, where they're auctioned off, with proceeds going to the local volunteer fire department.
This charming coastal community is also popular for its great beaches and fresh seafood. Enjoy birdwatching? Include Chincoteague National Wildlife Refuge on your travel itinerary, as well as Assateague Island National Seashore.
Middleburg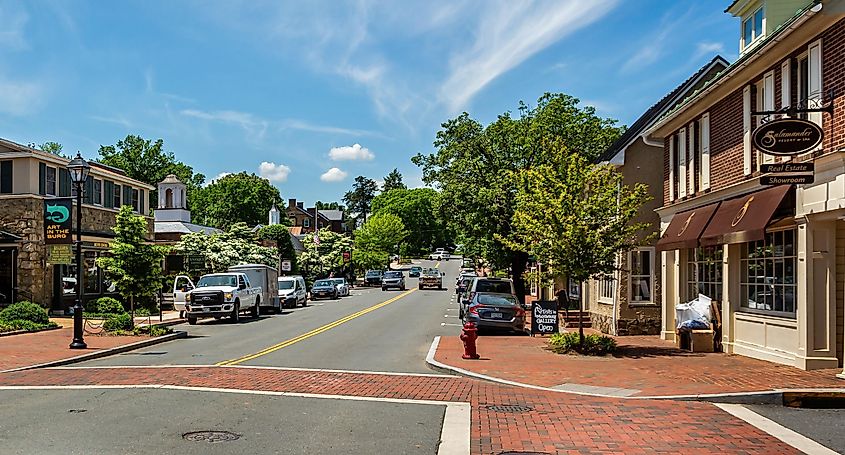 Middleburg is an hour's drive west of Washington DC and has made the most of its reputation for equestrian pursuits. Known as the nation's "Horse and Hunt Capital," Middleburg is rightfully proud of its equestrian roots. References to horses and hunting can be seen throughout the town, including a sobering "Bridal Veterans Memorial" dedicated to the more than 1.5 million horses that died during the Civil War.
Historic downtown Middleburg is fun to explore, with many well-preserved old homes and commercial buildings dating from the 18th and 19th centuries. And for those wanting to delve a little deeper into the town's equestrian past, including horse racing in the state, the National Sporting Library and Museum is a must-visit.
Occoquan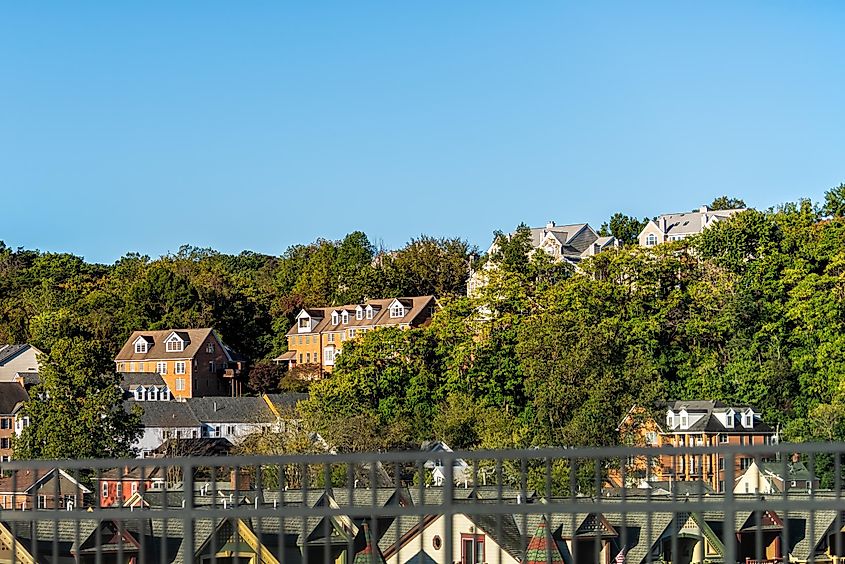 The 1,000 or so residents of Occoquan are certainly blessed with one of the prettiest settings of any small town in Virginia. Only 20 miles away from Washington DC, the community rests on the Occoquan River, which flows directly into the Potomac River just a few miles downstream.
The town's old downtown core is remarkably well preserved and spills over onto the riverfront, which makes for a lovely photo. Be sure to visit the Mill House Museum for a little education about the town's history. Public docks are available for those wanting to get out and explore the surrounding waterways.
Damascus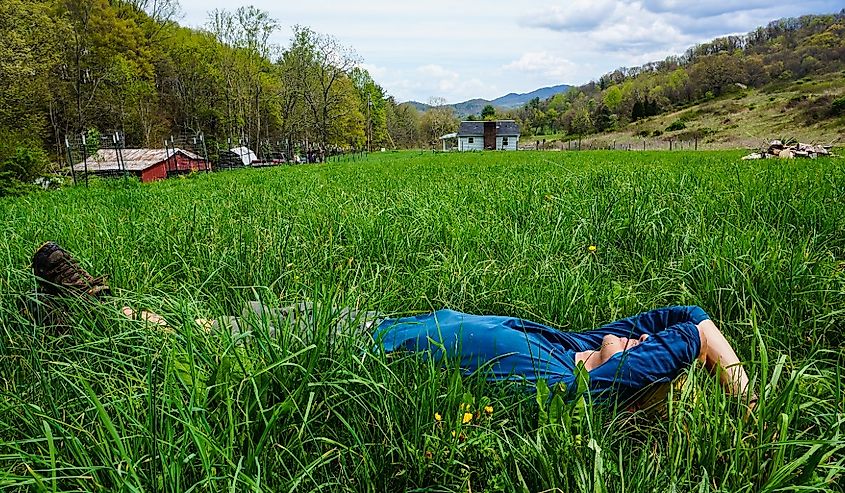 Not to be confused with its altogether different namesake in Syria, Virginia's Damascus was founded in 1821 and is home to roughly 800 residents. Steps away from the state border with Tennessee, Damascus was given the nickname "Trail Town USA" for its position as the meeting place of several important trails that traversed the Blue Mountains. Notable among them are the Virginia Creeper Trail, which connects it to Abingdon, the Appalachian Trail, and several others.
Surrounded by the Appalachian Mountains, the town offers breathtaking views and is a mecca for hikers. Damascus is also perfectly positioned for those wanting to explore the vast 191,000-acre Mount Rogers National Recreation Area.
Mathews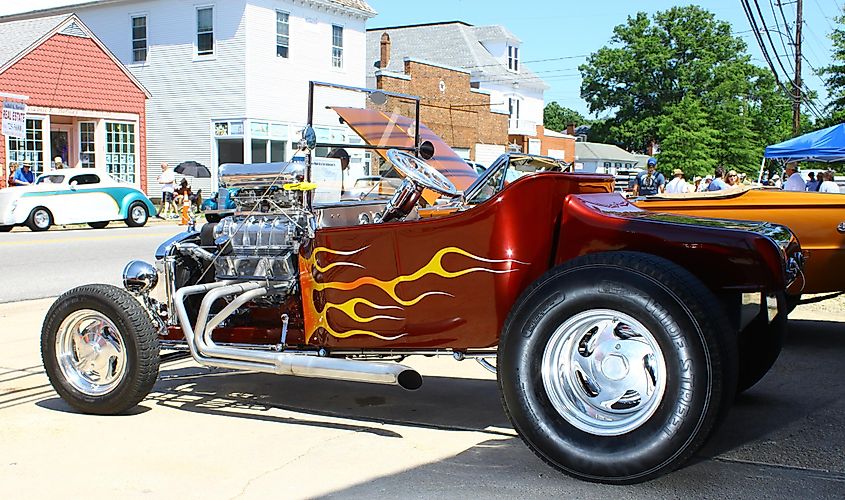 The small town of Mathews is about as off the beaten path as you can get in Virginia. Located overlooking the coves and inlets of Chesapeake Bay in the far eastern reaches of the state, Mathews has a rich maritime heritage that makes it a lot of fun to explore. Start your adventure with an exploration of the interesting museums here, most notable among them the Mathews Historical Museum, with its displays relating to local history.
The Mathews Maritime Museum is another must-visit. Here, you will learn about the maritime history of the region from the time of the first settlers to the present day.
Floyd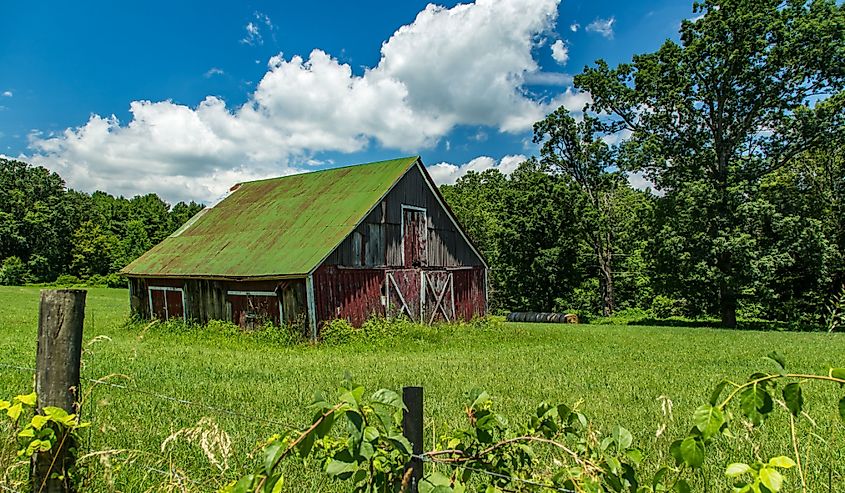 The small, remote community of Floyd, with a population of around 450 people, sits in the heart of the Blue Ridge Plateau in southwestern Virginia and is well worth the effort to get to. Founded in 1831 and named after its then-governor, its charming main street is a hub of activity on weekends thanks to its regular Friday Night Jamboree.
Visitors travel from across the state for these fun musical soirees, with special emphasis placed on traditional bluegrass music and dancing. Floyd is also a player on the famous Crooked Road, Virginia's much-lauded heritage music trail.
Onancock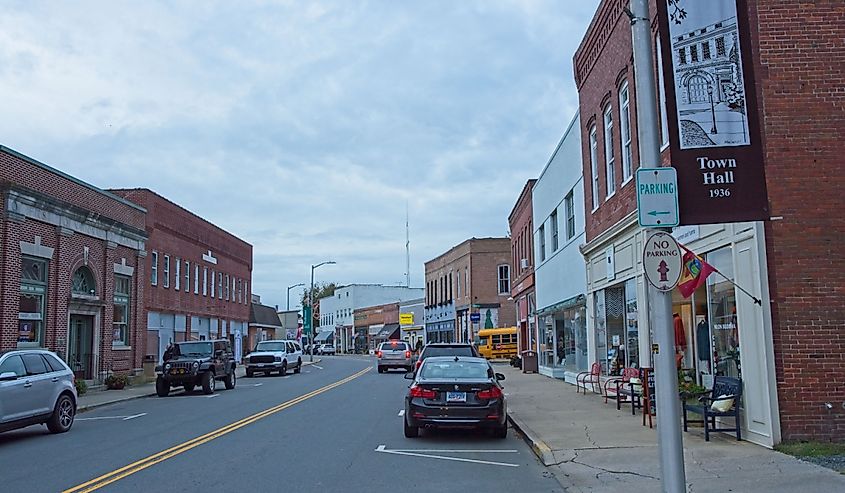 Situated on the Eastern Shore of Virginia and boasting sweeping views over the Chesapeake Bay, Onancock is a fun alternative to the traditional tourist stops such as Virginia Beach and Norfolk, both of them around an hour's drive to the south via the Chesapeake Bridge and Tunnel.
Its position overlooking the bay on the shores of Onancock Creek makes it a perfect getaway spot for those who enjoy a variety of water-related activities, including kayaking, fishing, and boating. The downtown area is also worth spending time in and features a charming waterfront area. Onancock also makes for a jumping-off point for those wanting to explore nearby Tangier Island, an even more remote spot that's accessible only by boat.
Smithfield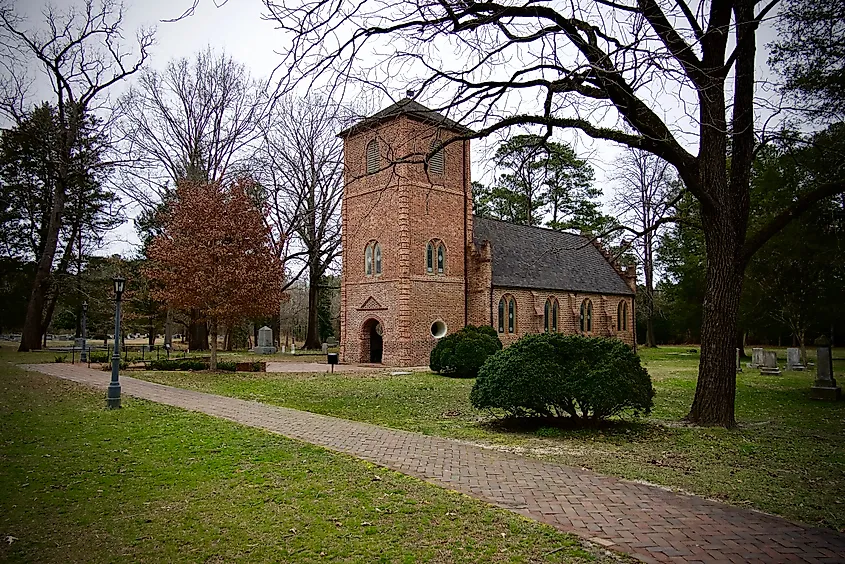 Here's one for all you foodies out there: Smithfield, "Ham Capital of the World." Located on the James River and only 28 miles up-river from the port city of Norfolk, Smithfield's connection to the pork business goes back as far as the 1770s when a merchant from Bermuda introduced his salt and smoke-cured hams to an eager public. To this day, Smithfield hams are considered among the best in the world.
This porky heritage is celebrated throughout the region with festivals and even included with prominent exhibits at the Isle of Wight County Museum. Afterward, a stroll through Smithfield's historic district is fun for its well-preserved old homes and commercial buildings.
Each of these towns shows a unique side of Virginia that is just begging to be explored. From towns immersed in the state's rich food culture to those shaped by their geographic location, these off-the-beaten-path Virginia towns offer countless reasons for you to want to dig deeper.