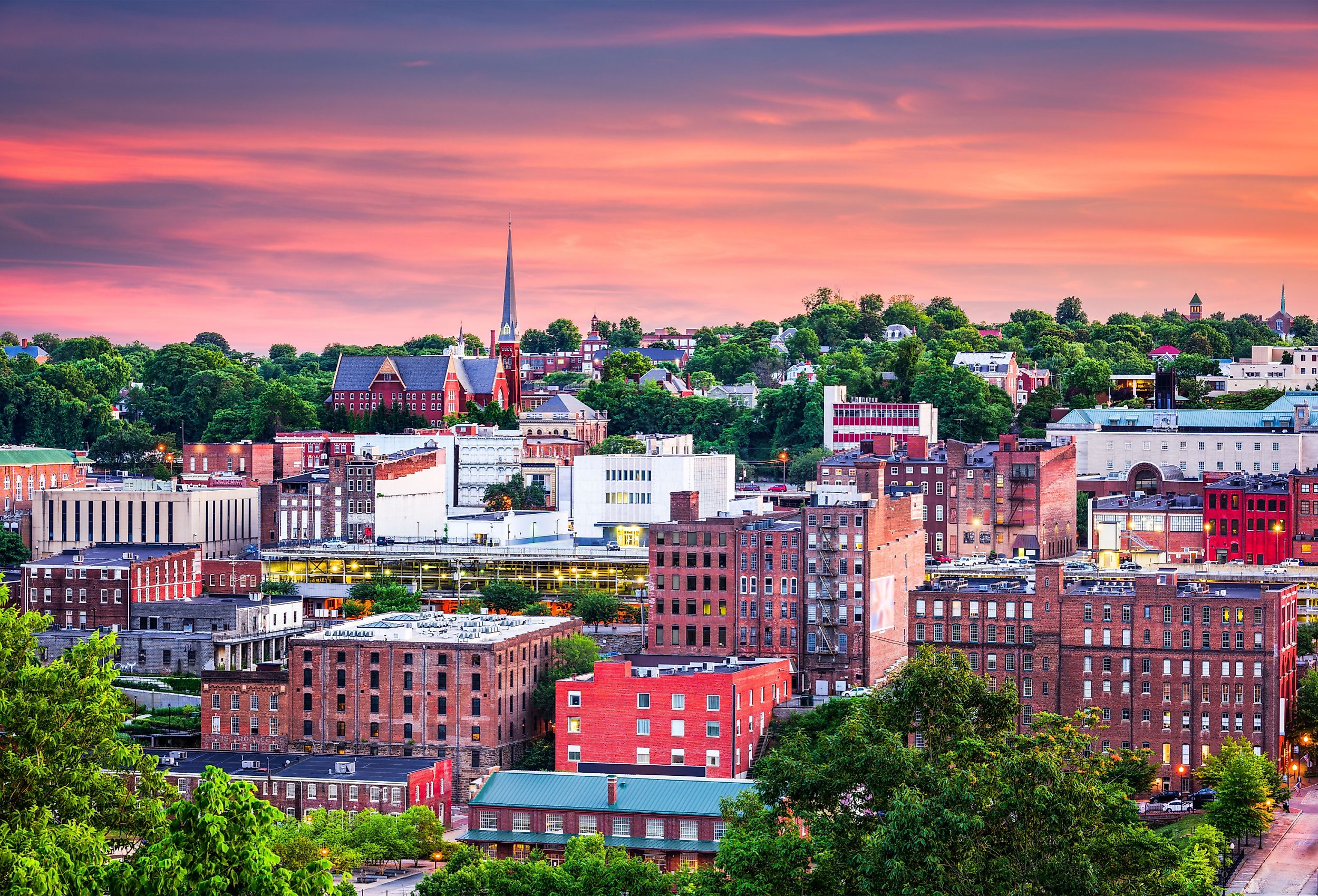 7 Most Underrated Towns in Virginia
Virginia is a state located in the southeast of the United States and has a long stretch of coastline along the Atlantic Ocean. Its terrain ranges from the Chesapeake Bay through to the Appalachian Mountains. Virginia also has a rich history as it was one of the original 13 colonies, and landmarks and civil war relics mark towns across the state. Though there are several well-known cities and towns in Virginia, there are also many hidden gems full of small-town charm and beauty.
Abingdon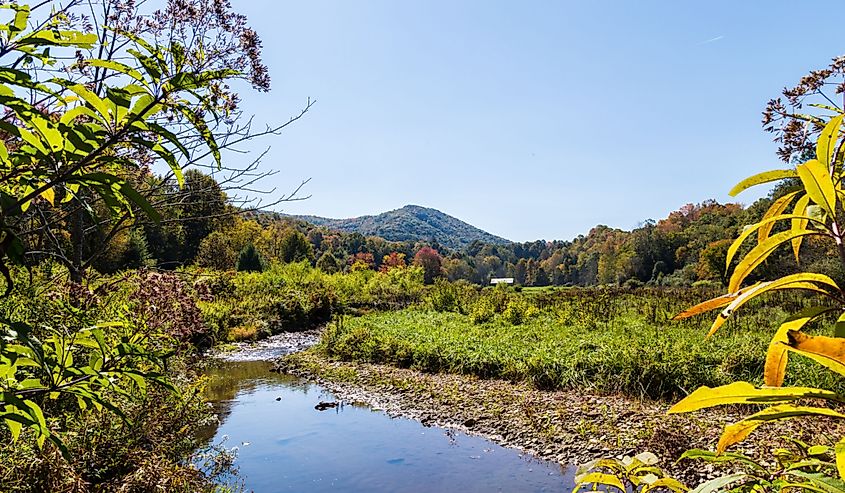 Abingdon is in southwestern Virginia, surrounded by the stunning landscape of the Blue Ridge Mountains and impeccable Virginia countryside. The town has a lot of history, and its Historic District is a testament to the town's past, featuring 20 blocks of historic buildings, old architecture, museums, and art galleries. Some notable sites include the William King Museum of Art, the Fields-Penn 1860 House Museum, Martha Washington Inn and Spa, and The Arts Depot, which is a restored railroad station originally from the 1870s.
Aside from the rich history, many visitors come to enjoy the many outdoor recreation opportunities. Hiking, biking, and horseback riding are all common, and there are several major trails in the area for each activity. The Rails-to-Trail route is roughly 55 kilometers and runs through much of Virginia, including Abingdon at the Virginia Creeper Trail. Opportunities for adventure are endless.
Chincoteague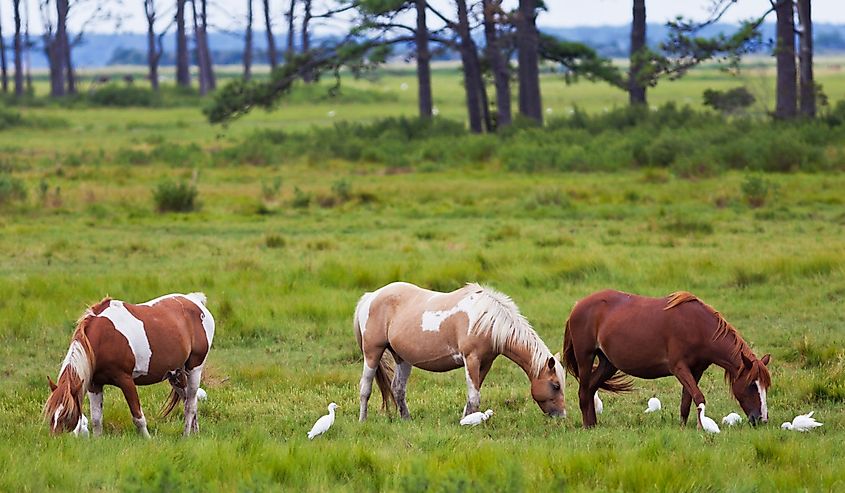 Chincoteague is Virginia's only resort island. The island town is special as it contains the Chincoteague National Wildlife Refuge which is home to a population of wild ponies. These ponies live on gorgeous sandy beaches, and visitors can take them in in their natural habitat—a truly amazing sight for any animal lover. Aside from the refuge, there are also public beaches that feature beautiful views, a local Assateague lighthouse, and gorgeous white sands. In town, local shops, boutiques, diners, and restaurants offer great places to slow down and take in the scenery. The charm is palpable here, and you cannot help but slow down and enjoy life in this sunny quiet town. There are also museums and attractions in the area including the Museum of Chincoteague which is full of local history, and the NANA Wallops Island Flight Facility Visitors Centre which features exhibits and simulators from NASA.
Coeburn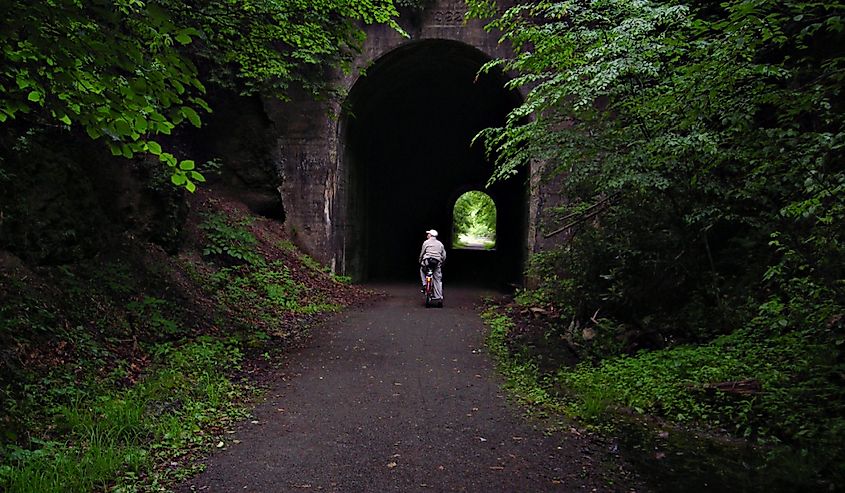 Another wonderful and underrated town in Virginia is the town of Coeburn, located in the southwest part of the state. Similar to many of these towns, it is a wonderful place for those wishing to explore the natural beauty of Virginia. Coeburn is also near the beautiful Jefferson National Forest and has a number of excellent hiking trails and pathways, including the Guest River Gorge Trail, as well as the Spearhead trails. With a population of only around 1,500 people, Coeburn has a small, peaceful atmosphere. Its downtown area is ideal for walking tours and has brick sidewalks and footbridges to add to the ambiance of the trek. Enjoy the charm of this artistic town which is part of the Lonesome Pine Artisan Trail, or enjoy a meal in one of the excellent restaurants. The mixture of art, culture and natural beauty make it a perfect hidden gem within Virginia's southwest.
Culpeper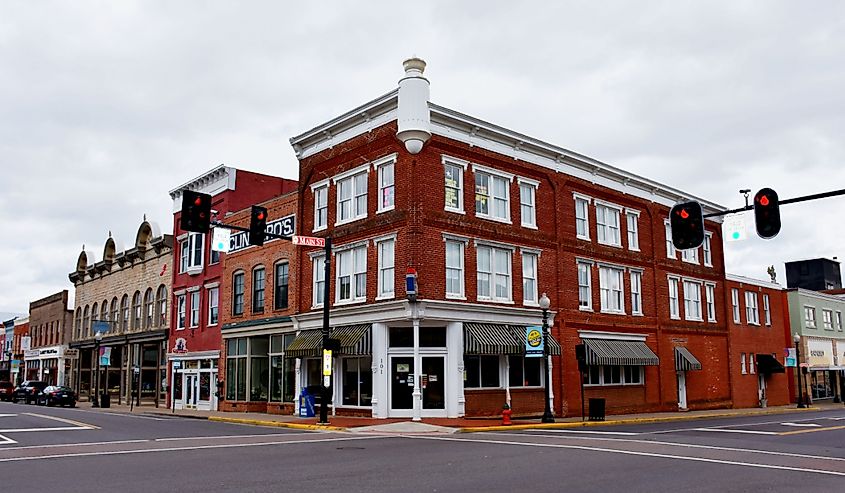 Culpeper is a small town in Virginia that is often overlooked, but this beautiful small town has a lot to offer visitors and locals alike. Architectural Digest once dubbed the town the "prettiest town in Virginia" and it is easy to see why with the historic buildings set against the beauty of Virginia's natural landscape. Culpeper was first settled in 1759 and has seen a rich and varied history. From the 18th Century revolution to the gold rush, the settlement had strong early roots. The town was also the site of the Cedar Mountain Battlefield, which took place in 1862 and involved Confederate Major General Thomas "Stonewall" Jackson and Union Major General Nathaniel Banks' corps of the Army of Virginia. Roughly 3,800 men died or sustained injuries and the American Red Cross Founder Clara Barton aided many of the soldiers following the battle, a fact which brings many history lovers to the region. The town also boasts a wealth of southern charm, boutiques, gourmet restaurants, wineries, and small businesses.
Damascus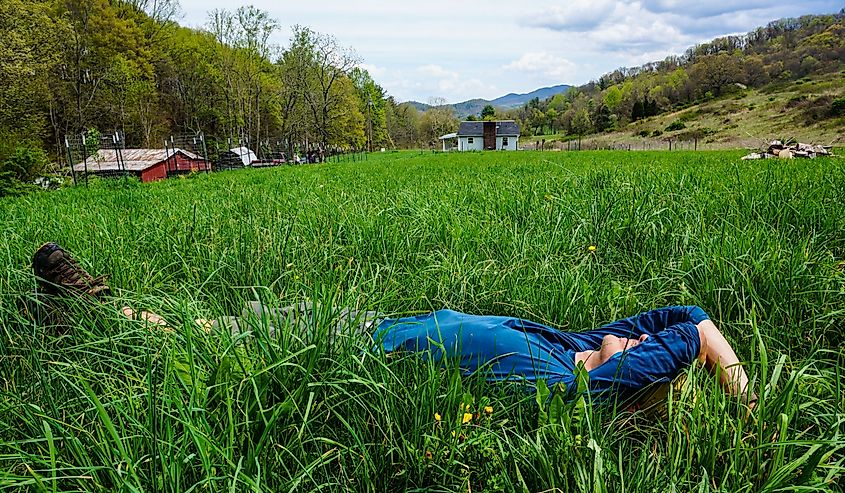 If you are looking for a beautiful outdoor escape with a charming small-town feel, then Damascus is the perfect place to visit. This underrated city blends peaceful town life with an abundance of adventure opportunities, including a wide variety of trails, hiking paths, and biking courses. The town is so outdoor friendly that people call it "Trail Town USA" due to the amount of walking, biking, and hiking trails that start or run through the town. The Blue Ridge Mountains make for an impressive backdrop for town strolls and offer ample opportunities for exploring. You can find the Appalachian Trail, Virginia Creeper Trail, and Trans-America National Bicycle Trail here. The region also hosts the Appalachian Trail Days Festival in May, which brings tens of thousands of hikers to the area. Whether you are looking to slow down and take in the beauty of this great state, or you are ready to take on the next hiking challenge, Damascus is an outdoor lover's dream. 
Luray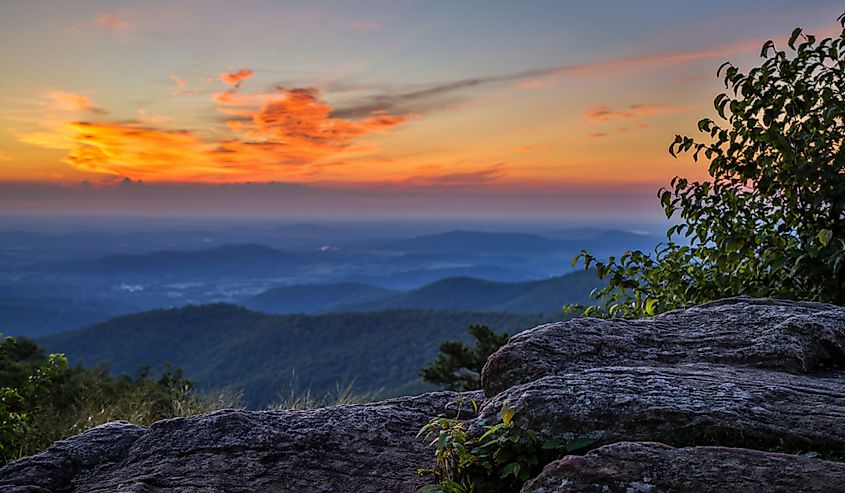 Luray is in Virginia's Shenandoah Valley and is a great place to stay for those looking to explore the George Washington National Forest, and Shenandoah National Park. Luray is a natural wonderland of forests, trails, and wildlife, and makes for a great quiet location for anyone looking to get away from the hustle and bustle of city life. Luray has a wide variety of rental accommodations and cabins of all shapes, sizes, and luxury levels. Activities that are popular in the area include fishing, kayaking, or rafting in the Shenandoah River or nearby Lake Arrowhead. Visitors can also explore the nearby national forests and parks, hike the local trails, or venture into the unique and spooky Luray caverns which are full of mirrored pools, stalactites, columns, and stalagmites. The natural wonders are nearly endless in this quiet tucked-away town.
Lynchburg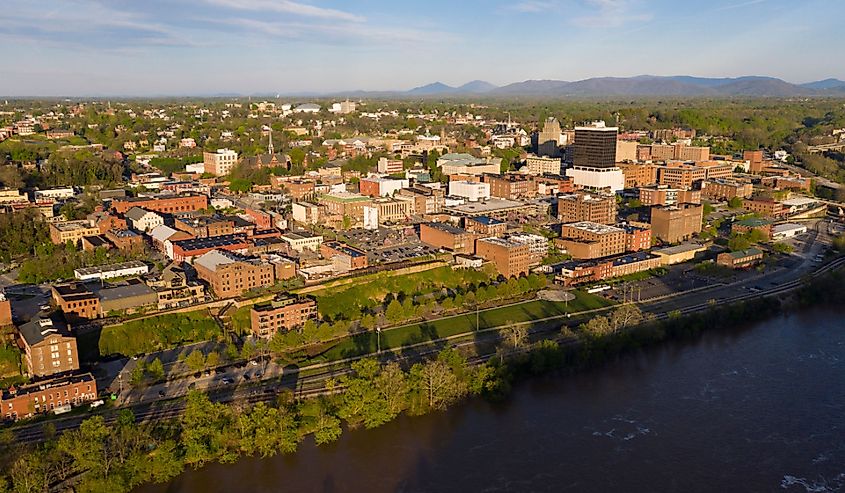 Lynchburg, Virginia is slowly rising in popularity among charming small towns in the United States. Its rich history and old architecture give it a true sense of charm and its welcoming people and five colleges and universities make for a lively environment. The Blue Ridge Mountains and James River are stunning, and there are a wide variety of ways to enjoy the natural beauty of the area. Founded in 1786, the history of Lynchburg runs deep, with ties to the Civil War as the site of The Battle of Lynchburg in 1864. The culture has grown and shifted over time in this region, but still holds a special place for its roots. Lynchburg hosts a well-known Bluegrass music festival and has a strong arts and entertainment scene. Though the word is spreading about Lynchburg, it still remains an underrated town worthy of a visit.
Whichever small town you choose to explore, Virginia is full of charm, warmth, and history. From the gorgeous landscapes of the Blue Ridge Mountains, the Atlantic coastline, and the vast meadows and countrysides to historic landmarks and monuments, there is so much to see, do and discover in the small towns of Virginia.