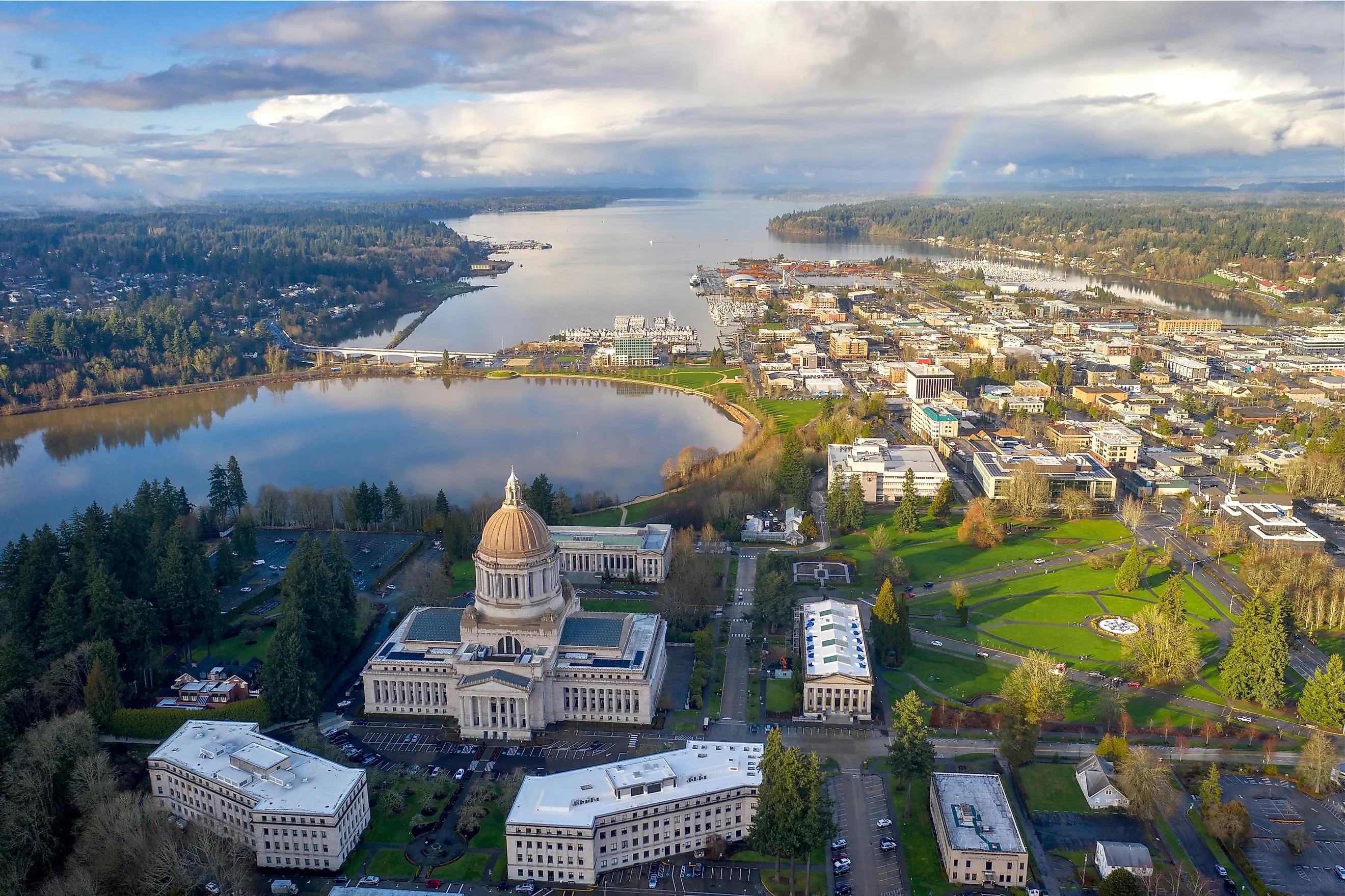 9 Most Charming Cities In Washington
A beloved part of America's Pacific Northwest region, Washington is the only State to be named after a President. Full of charming lakes, rivers, splendid mountain panoramas, vast coastlines, and endless cultural attractions, the "Evergreen State" is never short of beauty. For visitors to this part of the nation, stops in Washington's beautiful cities are indeed a must. Here vibrant cultural scenes, fascinating history, and of course, natural beauty all abound, making any excursion there sure to be a most memorable experience.
BellinghamHome to nearly 92,000 residents, Bellingham is situated at the midpoint between Seattle and the Canadian city of Vancouver, making it an ideal stopover for those traveling between the two. But even in its own right, Bellingham is a great place to discover. Right on Bellingham Bay, scenic views of the Pacific Ocean are hard to beat, while an assortment of waterfront stores, restaurants, cafes, and other buildings are truly delightful for visitors of any age. With its popular cultural festivals, local museums and galleries, and some truly charming historic neighborhoods, Bellingham really is one of Washington State's best places to discover.
Olympia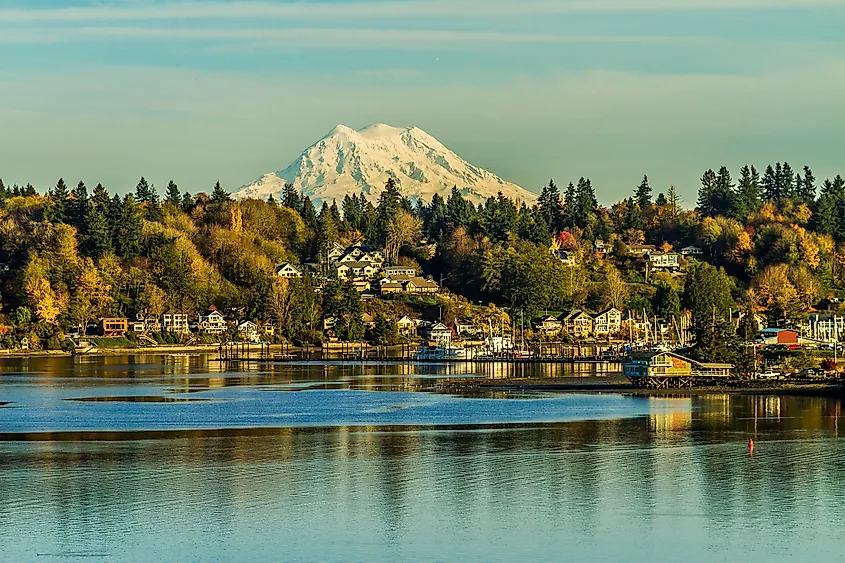 Often overlooked as a city despite serving as Washington's capital, Olympia remains a most beautiful center of stunning nature, culture, and history. Home to a population of just under 56,000 residents, Olympia is framed by the imposing Olympic Mountains and lies on the shores of Capital Lake. Visitors can marvel at such destination points as the Old Capitol Building (1892), the current Washington State Capitol Building, the most charming downtown, and its special natural waterfront surroundings. Enjoy a great range of shops, galleries, restaurants, theatres, and more in Olympia, while even just a leisurely stroll in this modern city will definitely leave a positive impression.
Spokane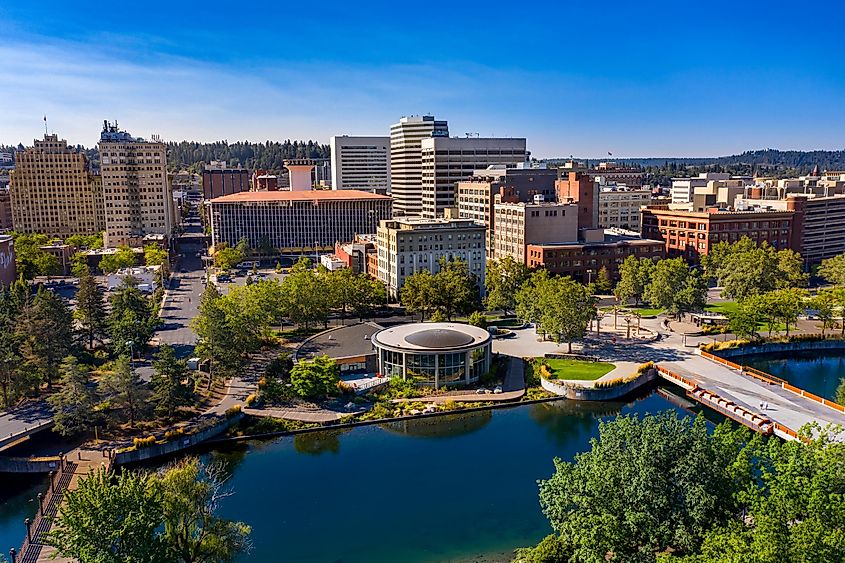 Spokane, named for the indigenous peoples of the same name, was established in 1881 and is today the State's second-largest urban center. Home to a population of just under 230,000, the city is located on the banks of the Spokane River and has a series of beautiful little waterfalls, which include Spokane Falls. Known as the economic and cultural hub of the Inland Northwest, Spokane is a picturesque and diverse mid-size metropolis. As the site of Gonzaga University, and a number of great theatres, museums, restaurants, and a well-known local brewing industry, Spokane is definitely a wonderful place to add to one's list of Washington destinations.
Tacoma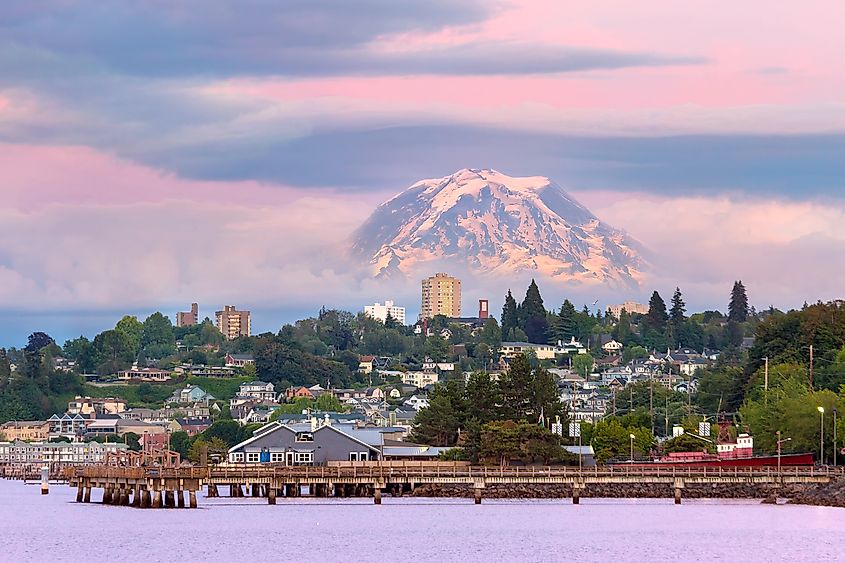 The seat of Pierce County, the city of Tacoma, is also Washington's third largest center. With just under 220,000 inhabitants, the city lies on the stunning Puget Sound (a Pacific Ocean inlet). It offers visitors and residents alike plenty of splendid scenery and comfortable temperatures all year round. Known as the "City of Destiny," Tacoma has a bustling downtown where many shops, galleries, museums, and tasty restaurant offerings can all be found. And naturally, with its exceptional natural vistas, including the always majestic Mount Rainier, Tacoma will assuredly make for some incredible photo and video opportunities.
Redmond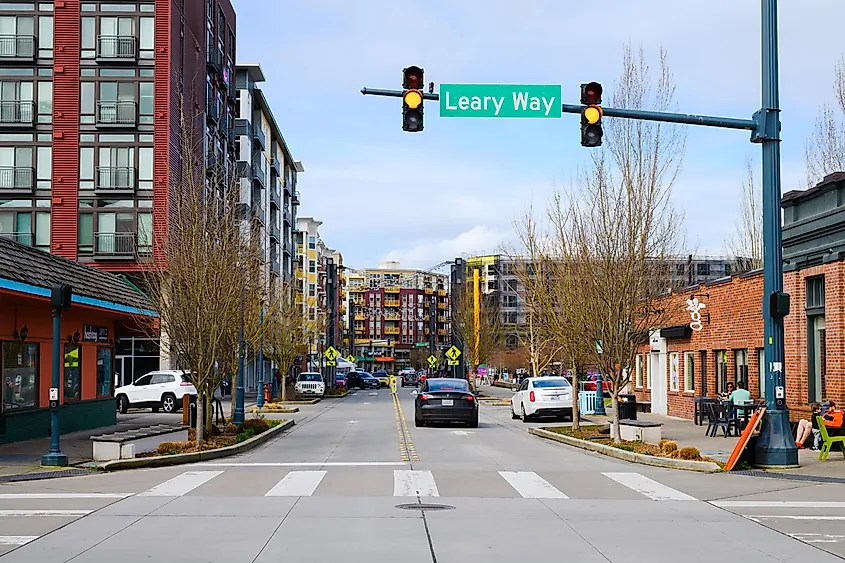 Redmond is a prime example of the Pacific Northwest climate, featuring cool winters and warm summers. Just 30 minutes from Seattle and known as the "Bicycle Capital of the Northwest," Redmond has a population of just over 73,000 residents and offers a relaxed ambiance amid plenty of natural splendor. Spend time at such public green spaces like Lake Sammamish and Marymoor Park while enjoying an afternoon at any of Redmond's great museums, restaurants, and shopping centers is never a bad idea. In addition, the city is a regional economic hub, including serving as Microsoft Corporation's headquarters, and is an ideal place for young families, working professionals, and retirees alike.
Seattle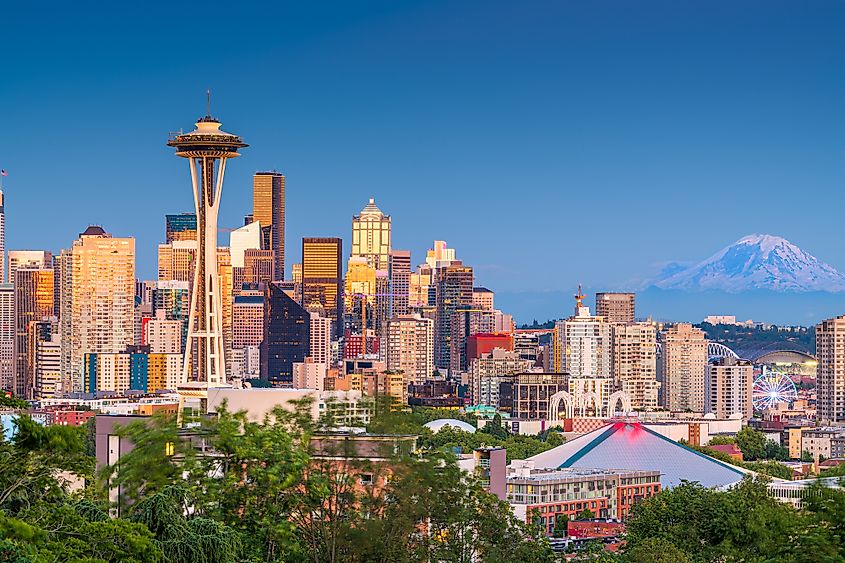 Easily the most well-known of Washington's cities and its largest, Seattle is a vibrant, bustling, and diverse city that is, by extension, also one of America's most significant places. Established in 1851, today, Seattle boasts a population of just under 740,000 people while continuing to be one of the fastest-growing cities in the country. Filled with much multiculturalism, residents and visitors to Seattle will never be in short supply of diverse ethnic restaurants, theatres, galleries, post-secondary institutes, sports franchises, and major business opportunities.Indeed as the headquarters of companies like Amazon and Starbucks, Seattle proves itself as a major economic destination. And with such iconic landmarks like Elliott Bay and the Space Needle, Seattle shows why it has consistently been so attractive for newcomers for decades.
Kent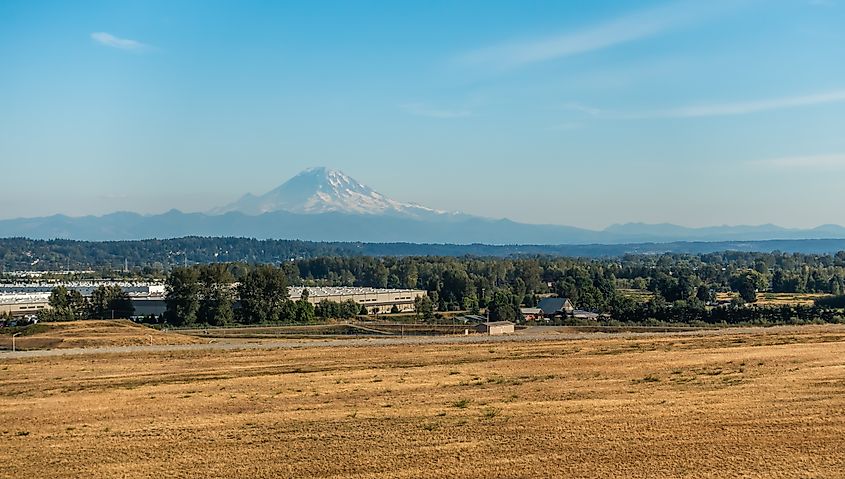 Established in 1890 and just 20 miles from Seattle, Kent is home to a population of nearly 137,000 residents. With its warm summers and mild winters, the city is a comfortable place to discover year-round and hosts several great park spaces, annual cultural festivals, and shopping and restaurant outlets. Indeed as a part of the greater Seattle metropolitan area, Kent takes advantage of its vicinity to the bigger city while still offering its own modern amenities and special cultural attractions. Among the events of note for residents and visitors alike include the Farmers Market and the Kent Cornucopia Days in the July sun.
Yakima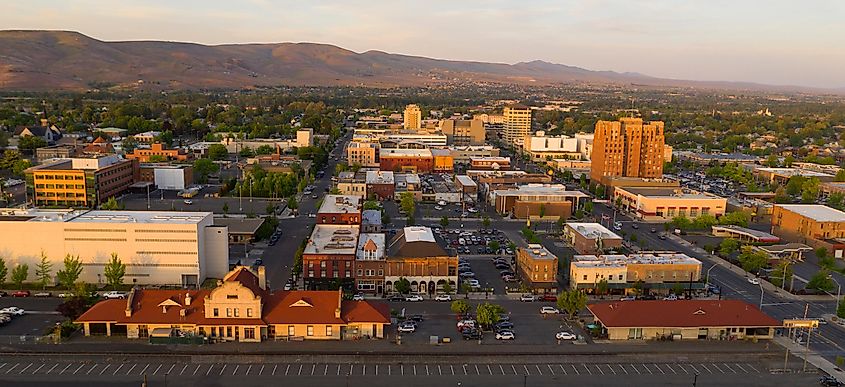 The seat of the same named county, the city of Yakima, was first incorporated in the 1880s and named for the Yakama indigenous people. Home to just under 100,000 inhabitants, the city is full of scenic countryside views, attractive cultural events and institutions, and hot summers. Indeed among the attractions of note include the Yakima Valley Museum and the Central Washington State Fair, hosted annually in September. And, of course, the numerous local vineyards in the area mean wine sampling is always on hand, offering visitors a special sampling of Pacific Northwest alcohol.
Bellevue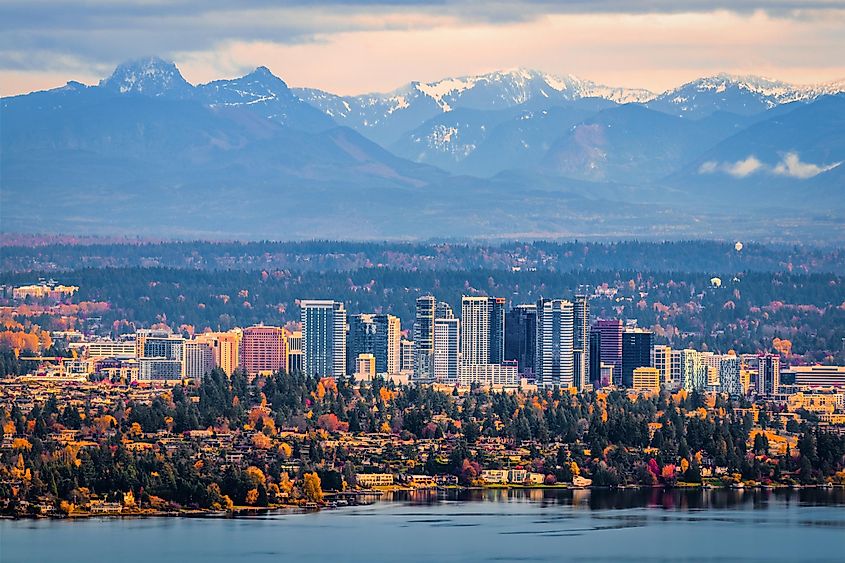 Also considered a satellite city of Seattle, Bellevue does indeed enjoy its vicinity to Washington's largest urban center. Just east of Seattle on the shores of Lake Washington, nearly 150,000 people call Bellevue home, where loads of charming boutique shops, beautiful waterfront restaurants, and stunning marinas all form part of the local landscape. In addition, landmarks like the Bellevue Arts Museum and the Cougar Mountain Regional Wildland Park mean that great activities indoors and outdoors can also be found in this often overlooked but equally beautiful Washington State locale. 
The State of Washington is one of the most exquisite places in America, known for its rich cultural heritage and stunning natural surroundings. Forming part of the Pacific Northwest Region, the cities of Washington offer great lake and ocean views, mountain peak vistas, and loads of wonderful historical and cultural attractions. From the bustling and vibrant streets of Seattle to the overlooked beauty of Olympia, these Washington State cities are prime examples of some of the very best of the modern-day United States.